Our upbringing and its impact on our adult lives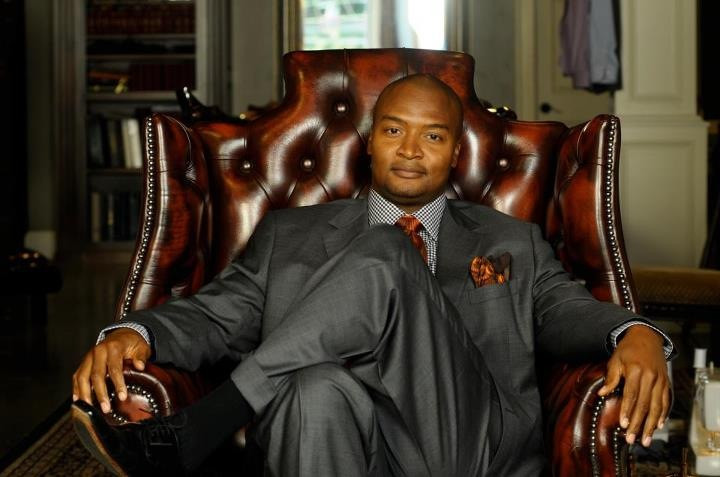 There are so many factors that affect how our lives turn out, but one of the most interesting is how our backgrounds give us unique strengths and perspectives that affect who we are as adults.  We asked rising stars from the community to tell us about their background and upbringing and how they feel it's impacted who they are today.
Hanif Freeman: Music Artist and Director

So i'm from Clayton County, also know as the Southside (of Atlanta), and I moved up north for college in Kennesaw. For me, Clayco taught me my roots. I've always been a bit different as far as my interests and style, but my hometown definitely has a lot of influence on my choice of approach to music and life and general. It's a really good area, but it's definitely a place that will make you tough and a go-getter by nature. As far as Kennesaw, I was able to to move there and embrace and explore all the creative stuff that I feel like wasn't really embraced fully in my prior neighborhood. I was able to try new sounds musically, meet a lot of different people with different interests, and ultimately just find myself without worry of opinion. Both places are held near and dear to me because the combination of such different areas made me super well-rounded. Read more>>
Star Maxwell: Event Stylist

I am a "Grady baby", born in Atlanta, GA. My family later migrated south to Clayton County. It is not the "place" that shapes a person-it's more so the values instilled from an adolescent. I come from a large family-4 brothers, 2 sisters. We all grew up very close to each other. My Dad was the sole provider for our household. He was like a super hero to us because his work ethic was beyond impeccable, doing whatever it took to provide our wants and needs. Although my mom did not work a traditional "9-5" she did her thing raising our village and always had a hustler mentality to help make ends meet. My Dad owned a lawn care business and I was involved at an early age. It was hard for people to believe that my sisters and I could trim hedged, edge lawns and cut grass but we did it and were great at it. My parents built my work ethic early on. Read more>>
Auburn Randolph: Family & Personal Branding Photographer

Originally from Hahira, a small town in South Georgia, I am the youngest of three siblings raised in a single parent household. My father was in prison. I like to believe that my childhood, and the many circumstances that I faced are not that different from many of my peers; however, my outlook on life and desire to break the cycle, to become better, cannot be surpassed. Read more>>
Dasan Ahanu: Artist and Cultural Organizer

I am from Raleigh, NC. I was born in a working class family. Being Black and from the south has had a huge impact on me. I think about the footsteps I walk in and everything they endured to build community, maintain families, and overcome barriers. I try to move with that same will and determination. I love being from the south. I have learned so much about storytelling, creativity, and style from the south. From sermons in pulpits to stories told on porches or at barbershops, there is just something special about the way words are used down this way. There is a flair to it, a level of intention and purpose. I also learned work ethic and character from my family and other folks down here. Folks who stand on what they say, do what they need to, and hold strong to their faith. Read more>>
Alina Cirstea: Photographer & Editor

I was born in Portland, Oregon; however my parents were born in Romania and Ukraine! I grew up in a very strict and traditional family, and often times I felt as though I could not express my emotions. Art has always been an outlet for me and has given me a voice I did not have while growing up. Read more>>
John Clark Joshua Gray: JJ RE Group Founders & Housing Advocates

We both grew up in single-parent households so we understand the importance of having safe and affordable housing. Our founder, John Clark, grew up in Thomasville, GA where the sense of community was strong and neighbors looked out for each other. Growing up in that environment, John developed a passion for giving back and community building. Our founder, Joshua Gray grew up in Atlanta, GA in a neighborhood with similar community values. Joshua developed a passion for housing advocacy as family members and friends were displaced by gentrification. He vowed to counter the effects of gentrification by preventing the foreclosure of his grandparent's home, to the launch of JJ RE Group with a like-minded advocate. We strive to provide clean and safe housing for marginalized communities while improving underfunded areas by building a socially responsible real estate network. Read more>>
Angel Hilton: Certified Lash Artist and Real Estate Professional.

Believe it or not – I am a small town girl. Born and raised in Sumter, South Carolina. My father met my mother while he was stationed in the Philippines via the military. I am confident a lot of who I am today derives from my fathers 'military like' ways. I have two younger brothers, and between myself and my two siblings, my father consistently kept us on our toes. Especially me! Although I am daddy's little girl, I was never treated any different! He pushed us to think in creative ways, to hustle, to think "smarter, not harder", and so forth. My father passed on a piece of his knowledge in every moment he had the chance to. It is safe to say – my work ethic, creative mindset, and logical thinking cultivated from my father. Read more>>
Shana Campbell: Self Love Empowerment Coach

I was born was raised in Brooklyn, NY and my parents are from the beautiful island of Jamaica. As a first-generation American, I have had the privileged of growing up in two cultures, simultaneously. As a young child, I remembered spending my summers in Jamaica. Literally, once school was out for the summer, I would spend my entire summers in Jamaica (3 months) that continued up until 5th grade. Also, there were few Christmas holidays that I would spend time with my paternal grandparents in Jamaica. My childhood was unique through first-hand experience to know and understand my Jamaican heritage. My parents taught me through their actions about strong work ethics, determination, sacrifice, and to believe in the impossible. Therefore, I desire to inspire others through my lived experiences and life lessons to help people to become the best version of themselves. Read more>>
Reggie Kelly: Former NFL Player, Author and Owner of KYVAN Foods

I am originally from Aberdeen, MS and a graduate of Mississippi State University. A member of Alpha Phi Alpha Fraternity, Inc. and a retired NFL player of 13 years with the Atlanta Falcons and Cincinnati Bengals. I am forever grateful for my two wonderful parents, Floyd and Newassa Kelly for raising me and making me the man I am today. They taught both my brother Floyd Jr. and I the importance of having a relationship with the Lord, being a man of your word and the importance of hard work. These core principles I have passed on to my own children and it's so rewarding to see them blossom. My goal to leave a legacy that other may see Christ in me and to be a person on integrity. Read more>>
Abner Jackson III: Website Owner/Author/Celebrity Photographer

Sanford, Florida. My parents upbringing and going to church helped a lot. I come from a place where most people know each other. I think it prepared me for the big city life in Atlanta, even though I come from a small city. I always felt I belonged in a big city and I think I'm doing a good job here. God knew what he could bless me with, little by little. Read more>>
Latoya Harris: Travel Medical Technologist, Certified Life Coach & Mobile Hookah Business Owner

I'm originally from a small town called Malden, Mo. it's in the Bootheel of Missouri. I come from a loving 2 parent household with a twist due to my father's disability. My father took care of the home which he kept immaculate after suffering a massive stroke, and he was a great handyman and provider, and my mother was the one who worked outside the home. She was a school teacher and she worked a second job as the deli/bakery manager in a store in my hometown for years. I had an older sister who is my best friend that went off to college at Southern Illinois University (Carbondale) and I watched her grow into a phenomenal role model for me as well. She is an established school teacher in St. Louis. I knew that teaching isn't what I wanted to do but I've always had a compassion for helping others. A family friend was my high schools nurse and I was her Aide my senior year. She always told me I'd never be unemployed in the healthcare field and I took my love of science and people and ran with it. I'm the type of person that doesn't meet a stranger. Read more>>
Pablo "Raiz" Ruiz Arroyo: Dream shaper, Muralist
My roots are continually a defining part of my growth as an artist and also a person.I was born in La Paz, Bolivia and am a descendent of the aymara people of the Andes. As I have lived all over the world I am constantly reminded how unique my roots are compared to other customs. More than anything seeing how my mother had raised me with limited resources made me realize what it meant ti be an immigrant and all the sacrifices made to pursue a better future. I hold tight to that passion and risk it all when I engage my creative process. Read more>>