Meet Tracy Galasso | Home Curator & Host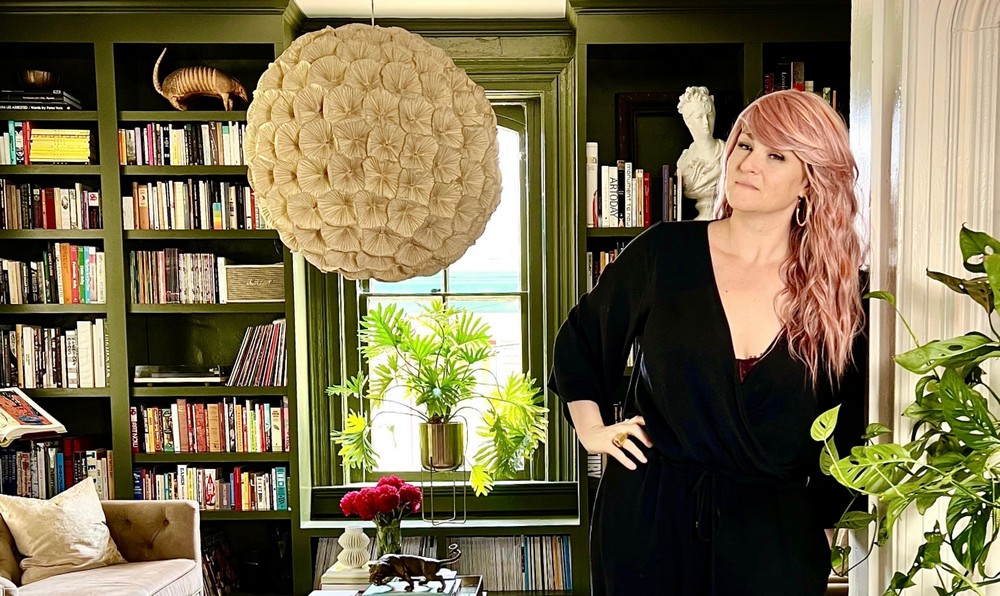 We had the good fortune of connecting with Tracy Galasso and we've shared our conversation below.
Hi Tracy, can you tell us more about your background and the role it's played in shaping who you are today?
I grew up primarily in middle Tennessee. As a kid, on the weekends, my parents would hoist me up into the windows of homes that were under construction, so I could let them in from the inside and they would wander around talking about the plans underway. They were deeply creative do-it-yourself-ers. wandering through construction sites of new subdivisions was how they would get ideas. It was the eighties and there was no internet or HGTV yet. They spent many weekends installing built-in bookcases, painting walls, and sewing window treatments. My mom was an incredible seamstress and my dad would fling himself confidently into whatever project she invented. Not surprisingly, from a very young age I was obsessed with art and interior design and by junior high, I was begging my parents to take me to oak park to see as many Frank Llyod Wright houses as I could. When I was 13 the only thing I wanted for Christmas was a subscription to Elle Decor. It should be noted that the greatest gift of my life are parents that wildly and ferociously encouraged my creativity. They pushed me and cheered on all of my creative pursuits. Instilling me with a deep sense of faith in my individuality. I have always believed in what I was doing even if other people didn't. I am acutely aware that this gift is not one everyone is given. I was taught and encouraged to trust my own creative voice; to be comfortable being myself. It is singularly the thing I credit with where I am today.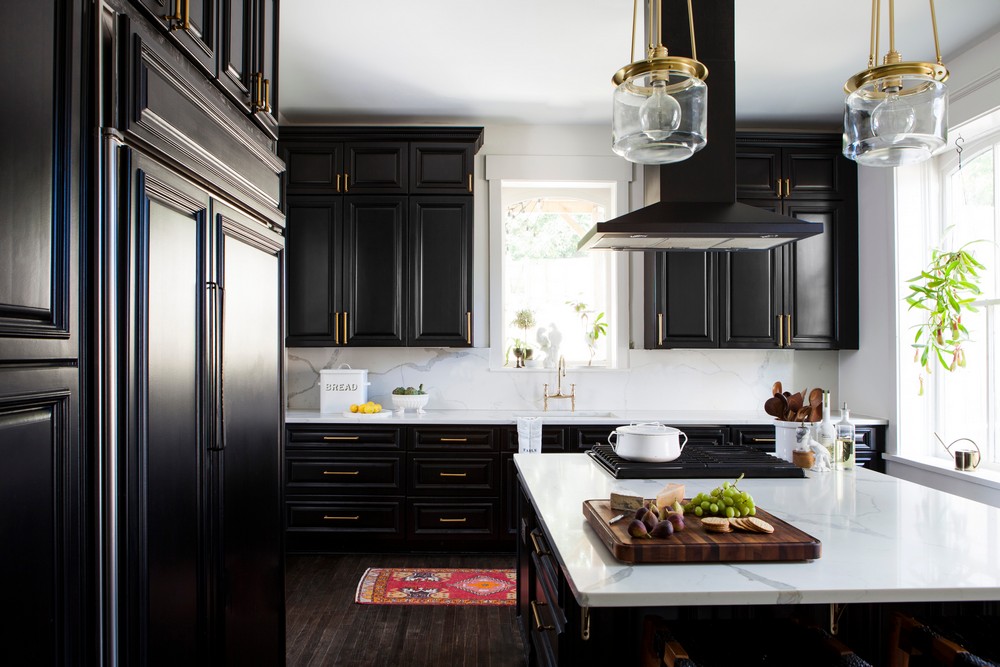 Can you give our readers an introduction to your business? Maybe you can share a bit about what you do and what sets you apart from others?
We own a historic home In Adair Park, Just off the westside Beltline, called The 1043. We rent out our home for production, photography and intimate events. Wedding portraits, social media campaigns, music videos, and coming this fall, elopement packages. But none of that was in the plan.
Back in 2015 we were living in beautiful and historic Adair park. I had been a resident there since 2007, renting one of its many craftsman bungalows. Then we decided to buy the oldest house in the neighborhood, a gigantic, ramshackle monstrosity that had sat vacant for decades. It was a rotting mess, but had great bones and window casings that would make Kelley Wearstler blush. We set forth to restoring it to as much of its original historic beauty as possible, garnering the Atlanta Urban Design Commission's Award of Excellence for Historic Rehabilitation. ( Ponce City Market had won the year before us.) The plan? to open as a bed and breakfast with three suites. Offering great in town access and southern hospitality. We opened the doors to the 1043 in late 2017. It was pretty great, We had guests from all over the world and made new friends. The house was always bustling with life. We really loved it.
As guests came and went, another small business was emerging. The house was being booked for photo shoots, small productions and parties. As this side of the business grew, we leaned into it. And by the beginning of 2020 we were trying to figure out how to keep both sides of the business going.Well, as I am sure you are aware, 2020 had other plans. With no overnight occupancy, we set to making every corner of the house as photographable as possible. Painting walls, switching out furniture and styling the space for its new direction. In the spring of 2021 we began the enormous endeavor of overhauling the back yard, taking all of the house's style and sensibility outside as well. As the variants kept rolling in it was clear that the bed and breakfast was over and our future was going to be in the production and events.
Was it easy? In a word, no. For example, our back yard renovation was not a planned project, it was something we had to do because we had water management problems, from the original renovation, that were threatening the house. 2021 was both the most expensive point in American history to do residential renovation and also the wettest summer on record in Atlanta In 20 years. So many lessons in supply chains, in weather-impacted timelines, and also in hiring skilled, licensed contractors with historic experience. Biggest take away: Pay for it right or pay for it twice. So much having to pivot and think on our feet about how to market and diversify what we do with the house, while trying to maintain covid safety. It was a wild and uncertain ride to say the least. I am very fortunate to have a supportive community around me and we were able to make everything happen, even though it ended up way more money and time than anticipated.
There is obviously no way to plan for the unexpected but I will say having made it through the last two years and all of the chaos, I feel more prepared for whatever is coming down the pike. I have learned so much and feel more capable and ready for whatever is in store for us next.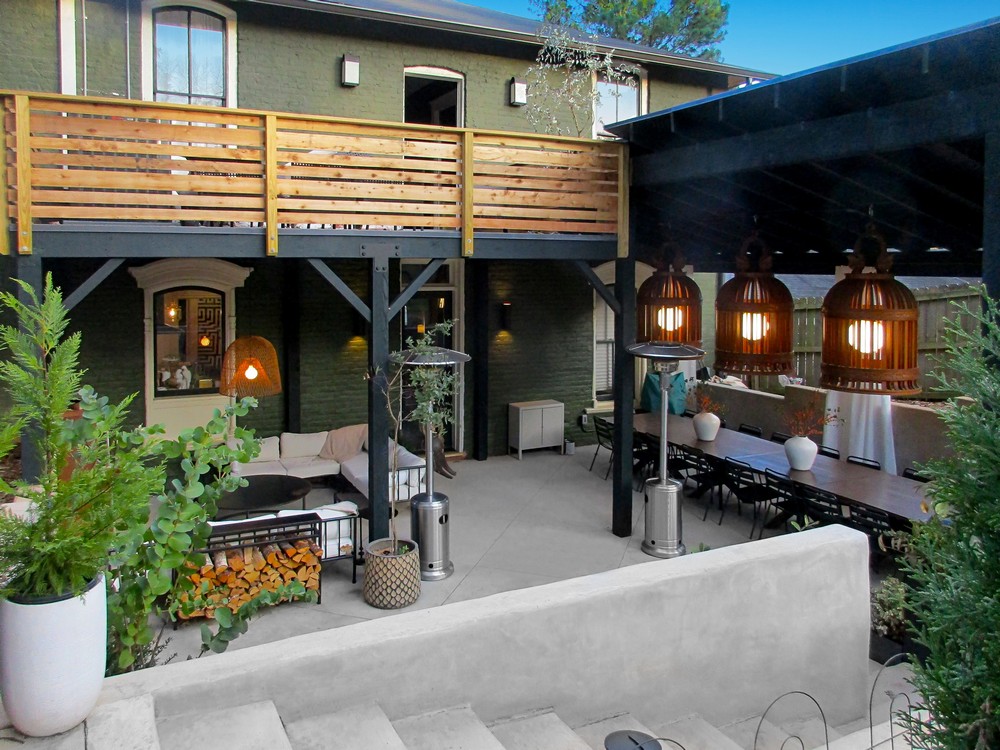 If you had a friend visiting you, what are some of the local spots you'd want to take them around to?
This feels impossible to narrow down so I will try to stick to the westside, since There is so much great stuff happening in and around our community.
FOOD
::::::::::::::::
-First of all, if you are only going to take one thing off this list, Get yourself. To REDBIRD. (@redbird_atl) while it is exceptional dining for dinner service, on Saturday and Sundays they have biscuit sandwiches at a walk up window. from 11-2. And on sundays, they also have cinnamon rolls what are so good they will hurt your feelings. Get there early. Fried chicken on a homemade biscuit, topped with pimento cheese and red pepper jelly? Get in the car.
-WAGAYA (@wagayaatlanta) Ramen and sushi, is arguably the best ramen you can get in the city. Plus, right next door they have an amazing asian grocery (@wagaya_groceries)
-RODNEY SCOTTS BBQ (@Rodneyscottsbbq) is James Beard awarded whole hog BBQ and just opened up shop on Metropolitan Pkwy. It is devine swine.
We love cooking at home and hosting dinner parties so we also love all the local markets on the westside. WESTVIEW CORNER GROCERY(@westviewcornergrocery) just got a super fresh makeover and has so many great local ingredients. and FLORAL PARK MARKET (@floralparkmarket) is an adorable market for fresh local flowers, plants, and produce, housewares and all sorts of beautiful gifts and snacks. Boiled peanuts available on the daily.
HOP CITY WESTSIDE-(@hopcityatl) This is our go to bottle shop just of the Westside Beltline, they have a great selection of wine and beer, plus upstairs is their restaurant, BOXCAR,(@boxcaratl) with great burgers and bar fare.
BASTONE (@bastoneatl) is a mozzarella restaurant. yeah. What more could anyone need to know? its incredible.
LITTLE TROUBLE (@littletroubleatl) Izakaya, super sexy vibes and cocktails. and one of Atlanta's most iconic selfie spots, for sure.
THE OPTIMIST ( @theoptimistatl ) one of the all time fave's. If could eat my weight in oysters and I could do that at the Optimist. but they also just have outstanding seasonal seafood and a great patio.
::::::::::::::::::::::::::::::
SHOPPING
:::::::::::::::::::::::::::::::
BRICK AND MORTAR (@thisisbrickandmortar) My all time favorite cabinet of curiosities, this little pocket sized store is full of amazing treasures and art. The owner, David is wonderful and also has a line of candles, of the same name, that are basically all we burn at the house. great for finding something for the impossible to shop for.
PRESS SHOP (@press.shop) amazing wine selections, knowledgable staff, gifts, fine art, stationary. housewares. so super cute and hyper-local.
ATLANTA USED FURNITURE (@atlantausedfurniture) if you are looking for second hand furniture, this place is the jam. great pieces at great prices, and John who owns it is a super nice guy.
::::::::::::::::::::
SIGHTS
:::::::::::::::::::
SCOTTS ANTIQUE MARKET(@scottsantiquemarkets) I have been shopping scotts for actual decades. its a bit south but totally worth the drive. always great stuff. Potted plants, taxidermy, turkish rugs, animal horns, vintage everything. Everything from fine antiques to crusty rusted junk. Always great fun.
BELTLINE LANTERN PARADE (@atlantabeltline) everyone loves the Beltline, but the highlight for me is the lantern parade. This year it kicked off in our own Adair Park, and was spectacular to see! The whole community comes out and thousands of people watch as the trail is flooded with hand made lanterns and giant puppets of light. Its worth visiting Atlanta for this alone.
ADIAR PARK PORCHES AND PIES (@Adairparktoday) Our neighborhood festival started as a porch crawl back over a decade ago and is now a huge festival of, yes, pie, but also all kinds of activities and vendors and performances. I love to see our neighborhood and community grow.
NATIONAL CENTER FOR CIVIL AND HUMAN RIGHTS (@ctr4chr) I learn more every time I go to the center and I don't think there is anyone who would not.
THE CLERMONT LOUNGE (@clermontlounge) Albeit not on the west side, this precious jewel gets an exception, as, it is the most wonderful storied and legendary bar in Atlanta, and rightfully so. But, do me a favor and remember its CLERmont not CLAIRmont. Bring cash. The talent should be heavily rewarded.
DRAGON*CON PARADE (@dragoncon) You don't have to be an attendant of the con itself to attend the legendary parade that started as just a group of attendees many, many years ago. It is now a fantastic, hours-long, incredible pop culture costume extravaganza.
This list seems woefully short and lacking but I could literally do this forever, so I'll stop there.

Shoutout is all about shouting out others who you feel deserve additional recognition and exposure. Who would you like to shoutout?
Dan Savage talks about how we all have two families, our biological family, the one we are born into. And our logical family, those who we choose and accumulate through our lives, in our communities. I have to say, by both counts, I am very, very, lucky. I have talked about my parents, but my entire biological family, is just wildly supportive of each other. I have a cousin who will always show up to paint a wall, move furniture and keep me laughing. I have an Uncle who has sent me clippings from the NYT Arts section since I was in middle school, always showing me how creative people can be successful. My Aunt, as far back as I can remember only buys things handmade. She remembers and talks about the artisans and makers from her incredible collection. And my logical family is the most wild and wonderful pack of weirdos anyone could hope for. Always down to help me in any way possible. Always full of bright and brilliant ideas.
If I have to pick one person, It is my sister, Lindsey Martin. My sister started her business, Erin Lane Bags, (@erinlanebags) with my mom, Lisa, in 2010. They were both knitters who were frustrated by the lack of fun, well designed organizational products for knitting projects and needles. So, they started designing and making the products they couldn't find. What started as a side hustle, was quickly selling like hotcakes. They were doing trunk and trade shows on weekends, Erin Lane was really blowing up. When our mom died very prematurely and suddenly in 2012, my sister was still a full time teacher who was making Erin Lane happen in her off hours. Which if you know anything about teachers, is an insane concept. She is relentless. She refused to let the legacy of our Mom not survive. Within a couple of years it was big enough for her to quit her job and go full time. Lindsey just does not let how insane something seems, stop her. Watching as she started designing her own fabric, constantly innovate new products, cultivate a ferocious community of support, is unquestionably the most inspiring and empowering thing in my life. She has suffered through unbelievable setbacks at every major point of growth. She has never quit. She just knows. SHE KNOWS, who she is and has the vision to see wants next, even when its hard as hell. Again, the work or my parents, I see her, now, having grown Erin Lane into what it is today and I am so inspired and proud I could explode. Seeing her through the ups and downs, the high, highs and low, lows prepared me in a way I didn't know for the challenges of the evolution of our business. I am grateful to her more than I can possibly express. There are few humans as tenacious and kind, as generous and hard working, as Lindsey Martin. And I will fight anyone who says otherwise.
Website: www.the1043.com
Instagram: @thisisthe1043
Facebook: @thisisthe1043
Image Credits
Portrait :: Stella Reed Kitchen, bar :: Kelly Blackmon Dining, Library, and bedroom :: David Kresses Exteriors :: Michelle Potter
Nominate Someone:
 ShoutoutAtlanta is built on recommendations and shoutouts from the community; it's how we uncover hidden gems, so if you or someone you know deserves recognition please let us know 
here.