Meet Sherell McArthur | Wellness & Life Coach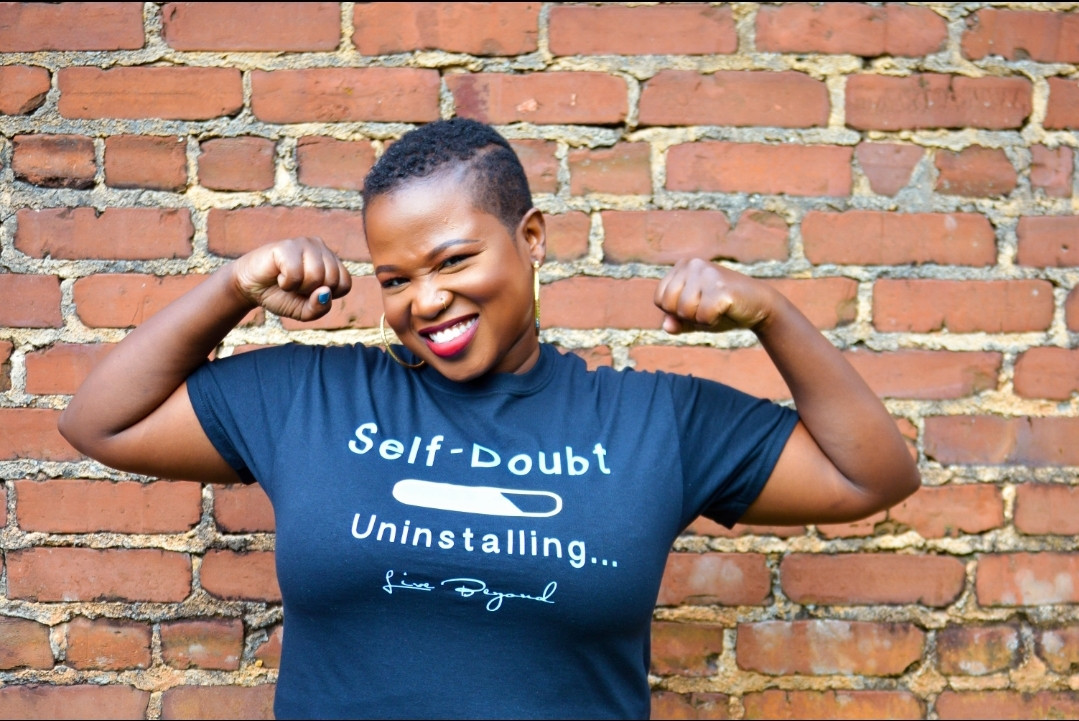 We had the good fortune of connecting with Sherell McArthur and we've shared our conversation below.
Hi Sherell, have there been any changes in how you think about work-life balance?
I think my idea of balance has changed over time. Balance is defined as both a noun, or a thing, and a verb, or an action. So, I can trip and lose my balance, noun. Or, I can balance my baby on my knee while I take off her onesie, verb. Balance requires adjustment. Moment-to-moment adjustment. If I'm tripping then I have to do what's necessary, whether that's grabbing onto something nearby or shifting my body to gain balance. If I'm balancing my baby on my knee and she starts to slip, I may drop everything in my hands to hold her tighter, or squeeze my knees tighter to try to ensure she doesn't roll down my legs. I believe that balance will look differently for all of us and from one situation to the next. And, just like the physical act of balancing something requires moment-to-moment adjustments, so does achieving wellness, wholeness, balance in our minds, our bodies, our emotions and our spirits.
We have all been existing within a pandemic for the last year. The level of adjustments that were necessary varied from person to person and family to family. What balance looked like before the pandemic may look quite differently now. Before the pandemic, I hadn't launched my business yet—or, rather, I launched my business on March 19th, not knowing that we wouldn't return to "normalcy" within the two weeks we were originally told. I decided to withdraw my son from school and homeschool him, while maintaining a burgeoning new business, a career as an Associate Professor of Education, and had the audacity to launch an e-commerce shop that sells motivational wear. Ha! My self-care looks differently now with all that is going on. It becomes a must that I say "no" to more of some things to make room to say "yes" to other things and myself. I have my own therapist and coach. I have accountability buddies to ensure that I keep my physical body in motion. My son and I meditate and do yoga together. I have friends and family who are checking in on me about things I said I wanted, or needed, to do, like increasing my water intake. Balance shifts, and it isn't always equal on "both" sides, but if you feel like anything—if you can picture a seesaw—is touching the ground, then something within you or your environment isn't well "balanced."
Can you give our readers an introduction to your business? Maybe you can share a bit about what you do and what sets you apart from others?
My undergraduate degree is in Psychology from Grambling State University, with a minor in Sociology. My career intentions were to become a Child Psychologist, but God had other plans. Long story short, I attended an internship at the UCLA in education and it changed my whole trajectory, but not my heart. I started teaching while I was in a Master's program for Education Policy and Leadership, and ultimately, earned a PhD in Education as well. However, my heart was still, always, for the wellness of the community, particularly the Black community, and the women, men and children within it. While I wasn't a psychologist, or a counselor, friends and family would seek my advice and support. I also found, quite early on, that "random" people, particularly women, but men too, were drawn to me as well. If I had advice or suggestions, I would give it, otherwise I would work to support them in the ways they defined support. This began to intensify over the last several years, where more and more people were contacting me, or putting others in contact with me, for support. So much so that I had a standing Tuesday "client," or little sister, to work through her challenges. Then, one night, at a dinner for a friend, sitting next to a young lady telling me all the things happening in her life—which, again, wasn't unusual for me—as I began giving her suggestions, she said, "Would you be my life coach?!" It was in that moment that it dawned on me to just create the space! I was already doing much of the work, without it being my profession, so why not read, study and get a life coaching certification to create space for women? If the women I had encountered over a sixteen year period felt so inclined to seek support from me, when we were often strangers, how much of a need there must truly be!
So the young lady—that I sat next to at dinner—asked me to be her life coach in April 2019. I launched Beyond Life Coaching LLC, March 2020. My thought process behind launching the business came from my own experiences, as well as, those experiences shared with me over the sixteen years I stood in support of Black women. Black women, and other women of color, are often taught to shrink themselves; to feel shame for being loud or opinionated, or even behaving in ways that fall outside the prescription for their racialized-gender, or not being "ladylike" as defined by men. I wanted to create a space for women of color, Black women specifically, to be able to take up space; be loud, cry, scream, be authentically themselves. To be seen and heard, and to have their experiences validated. Further, Black women have a "strong Black woman" stereotype that has been laid upon us, in which we often find ourselves boxed in by that trope, unable to ask for help. Not only did I want to create a space for women of color to take up space, I also needed this space to allow them to be vulnerable, which Black women, in particular, are too often unable to do.
I named my business Beyond Life Coaching and refer to myself as the Beyond Well Coach, because "beyond" means "something that lies on or to the farther side; something that lies outside the scope of ordinary experience." When I am working with clients, speaking on panels, or just posting on social media, I always ask folks to consider: What are you ready to live beyond? What extraordinary experiences are you ready to manifest in your life? However one responds to those questions requires them to conquer their fears to obtain it.
Any places to eat or things to do that you can share with our readers? If they have a friend visiting town, what are some spots they could take them to?
Is this post-COVID?! Ha! The timeframe changes everything. I LOVE brunch. And I loved brunch before brunch became a new age bougie agenda. But trust, I am so here for a bougie brunch too! If I had friends in town, I would take them to Flavor Rich, what started as a food truck but is now a restaurant in Gwinnett, and we would go to Sweet Auburn Seafood downtown during their trip. All the artists love Atlanta, so if my friends were coming in the summer months, we would definitely get tickets to see performers at Lakewood Amphitheatre, WolfCreek, or Chastain.
Shoutout is all about shouting out others who you feel deserve additional recognition and exposure. Who would you like to shoutout?
Shoutout to Black women! I am truly inspired by the strength of Black women. My maternal grandmother, Lillie Gertrude Davis, did not finish high school. She began an apprenticeship with a chef and worked in various kitchens throughout her career and raised four children. My paternal grandmother, Ella Louise McArthur, did not finish grade school and remembers when she "picked farm." She did domestic work before becoming a stay-at-home mother to five children. Here I am with three degrees and am enamored by what my grandmothers were able to accomplish without them. The strength necessary to grow through the eras and mistreatment that Black folks have gone through, and still be as gentle, loving and kindhearted as they were. But, don't take that kindness for weakness! There is strength in being gentle when the world is hard!
Consider the Black women in Georgia, instrumental in mobilizing disenfranchised voters throughout the state. Stacey Abrams spent much of the last ten years doing the groundwork that enabled Georgia to "flip blue." The last two years, she was doing this work after the Secretary of State election was stolen from her. Look at what she was able to accomplish in the midst of processing this "defeat." Consider Sybrina Fulton, Trayvon Martin's mother. Can you imagine what it takes to bury a child and to do so without justice for his murder? Still, she is actively engaged, within the community and politically, even running for public office. The strength, the resolve, the resilience, the sheer badass-ness of Black women is truly remarkable!
Website: www.BeyondWellCoach.com
Instagram: https://www.instagram.com/Beyond_Well_Coach
Twitter: https://twitter.com/BeyondWellCoach
Facebook: https://www.facebook.com/BeyondWellCoach/
Youtube: https://www.youtube.com/channel/UChog_OMKm_43qVdNd7pOHDg
Other: Any of the shirts and hoodies I'm wearing in my pics can be purchased here: www.BeyondWellCoach.com/beyond-well-shop
Image Credits
Uptown Girl Photography
Nominate Someone:
 ShoutoutAtlana is built on recommendations and shoutouts from the community; it's how we uncover hidden gems, so if you or someone you know deserves recognition please let us know 
here.