We had the good fortune of connecting with Rachel Moncayo and we've shared our conversation below.
Hi Rachel, can you walk us through the thought-process of starting your business?
Back in 2012 when I left corporate to start my own business I was led by a vision and burning desire to share a unique formula for improved vitality and health that I had developed and cultivated on my self with huge success. At the time the formula was different from anything available to the public, especially in the Atlanta market. The formula, named: Move-Nourish-Mind® raised awareness to the need for a holistic approach to wellness including elements of exercise, nutrition and mindfulness, When I launched the concept and term, people already understood the importance of exercise and nutrition, but they didn't see Mindfulness as part of the equation. I was driven by the challenge to help people see that even if exercising and eating well they would not feel, look or perform as they wanted to until they addressed their emotional state. On the flip side, I was also driven to become a thought leader for those meditators who weren't addressing their movement or nutrition, and thus neglecting a part of the whole. My thought process was that in becoming a thought leader and demonstrating evidence from individual client successes, I'd then move into corporate environments and challenge them to broaden the definition of "wellness/take it out of its HR box silo and perceive its direct relationship to and impact upon business productivity and output.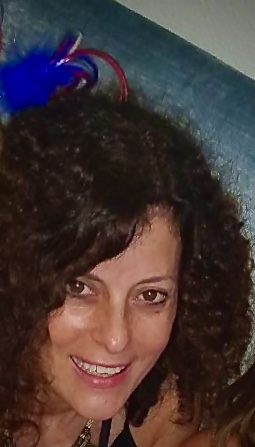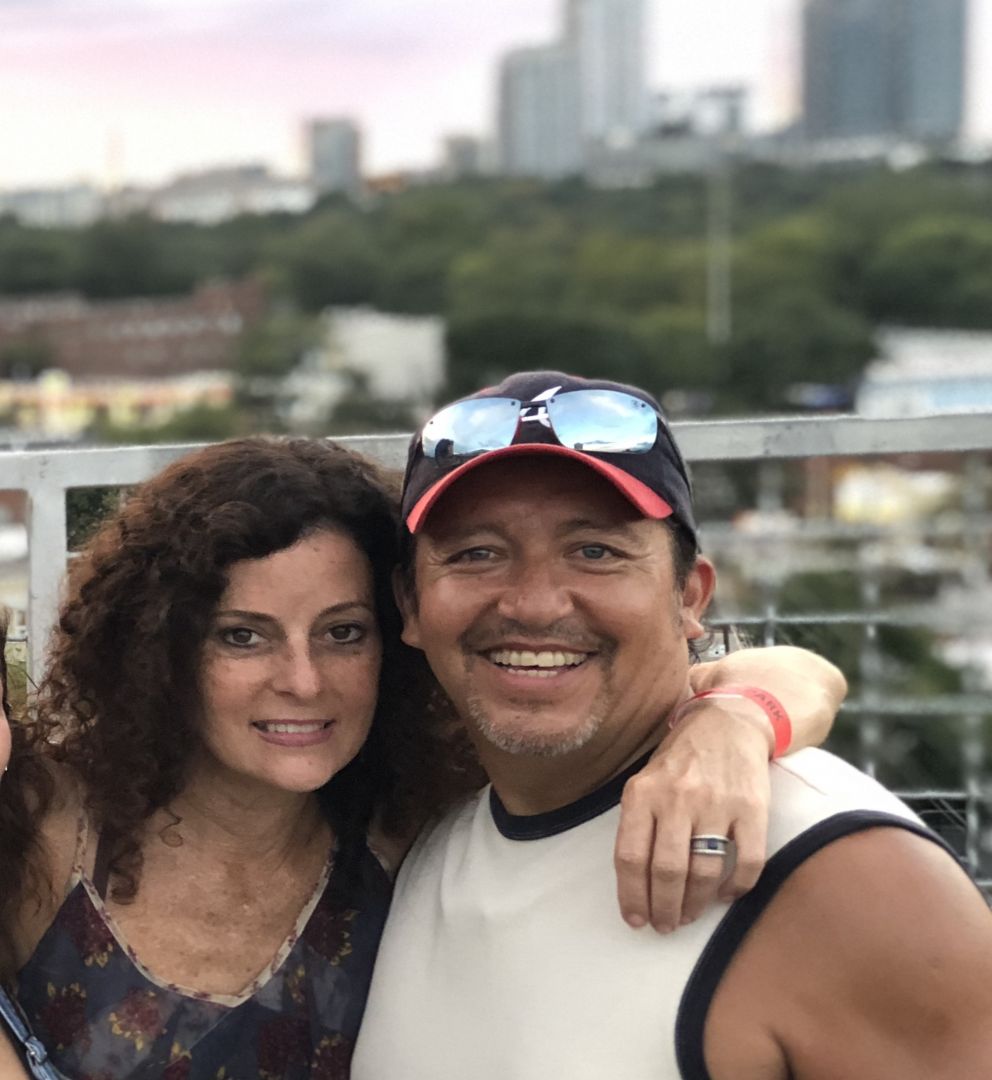 Alright, so for those in our community who might not be familiar with your business, can you tell us more?
There are many highly skilled professionals teaching Yoga and/or Mindfulness or Meditation to individual consumers and to employees within business environments. I think that beyond my "whole person" viewpoint and synergistic take at the relationship between movement, nutrition and mind/emotions which permeates my work, much of what sets me apart falls into 3 areas: 1- I teach mindfulness in a very practical/actionable way, combining waking state with unconscious state practices to promote the crossover from 'theory to practice' and make it relevant. This results in powerful integration and transformation, 2- I have a minor in Education and a lot of teaching experience which helps me structure and relay information effectively, and 3- I have 25 years of corporate background including employee experience within large corporate telecommunications and mid-size software company environments. First hand experience with and understanding of the structures, challenges and opportunities of "cubicle life" uniquely position me to support corporate clients. I'm especially proud of the evidence I've received from clients who are experiencing the value of our engagement. For example, the corporate leader from Halyard Health who's blood pressure numbers dropped in tandem with improved relationships with staff and a greater sense of calm during stressful work; and the corporate leader from Clorox who now manages migraines with meditation instead of medication, while receiving a long awaited for promotion and improving relationship with his direct reports. I'm also super proud of my recently published online self-study Mindfulness program.
What excites you?
I'm excited to see more science-based research demonstrating and quantifying the value of Mindfulness and Mindset shifting so that more individuals can recognize the value of investing in themselves and businesses can recognize the importance of investing in human capital. Collectively, this represents the move toward a better world, and THAT excites me the most!
How'd you get to where you are today? What challenges have you faced and lessons learned?
I've come to where I am today business-wise with persistence, patience, openness and collaboration. Realizing the nuanced complexity of what makes people similar and different from each other, staying receptive and ALWAYS learning. It has not always been easy, and it still isn't! I overcome the challenges of sharing an abstract service that is an 'educated sale' by showcasing client results and also by modeling the same mindfulness concepts that I advocate and teach: self-awareness, collaboration, communication, presence, to name a few. One of the biggest lessons that I have learned is to trust myself and recognize my self-worth. This took me a while and in complete vulnerability I now share so that others can avoid this. There's a fine line between humility and lack of self-confidence. It took me time, but the more I researched and learned about what others in my field were doing the more I realized the value of my work and what I have to offer. If you're starting a business, do your research early on so that you can stand on firm ground and understand your worth. This way you will develop strong partnerships, collaborations, and feel comfortable asking for the help and referrals that will bring you success. We tend to separate things out for comfort…it helps us wrap our heads around things, but this stifles growth. I'd like the world to know that life is not segmented. Perceived silos fully impact each other. Moreover, we need to be creative by daring to mix things up in different ways, It's the only way to grow. My brand is a "cocktail" of formerly silo-ed categories (movement, nutrition, mindfulness and it's subcategories); and my story is one of "fusion", blending my diverse talents to then break through boundaries between wellness and corporate performance. My brand and story showcase that NOTHING lives or operates in a silo…everything is interconnected…and the sooner we perceive and act based on this premise the sooner we will see individuals and businesses thrive. 
Any places to eat or things to do that you can share with our readers? If they have a friend visiting town, what are some spots they could take them to?
Atlanta is a great city to visit, especially in the Spring. While hosing a friend visiting the area, a sample itinerary might include breakfast at my favorite casual breakfast/lunch place with a European flair: Alon's Cafe & Bakery, followed by a drive downtown to the magnificent Georgia Aquarium/Coca Cola Museum/Centennial Park and closing out a long day with dinner at one of my favorite restaurants: Eclipse de Luna for awesome Spanish/Latin American Tapas and drinks, Another day might include a walk through parts of Path 400, followed by a stroll through Buckhead Shops, and a little more shopping at Phipps Plaza, ending with dinner at Davios for great Italian fare, Maybe a third day would focus primarily on art with a stroll through The High Museum followed by Piedmont Park which features festivals in the Spring. Next day, we would visit the amazing Battery Park for a Braves game followed by diner at one of the best Pizza places in town: Anticos Pizzeria. Another day would be devoted to the Beltline, a magnificent 9 mile (give or take) vibrant walk or bike ride featuring restaurants, shops and small neighborhoods, and closing with dinner at the Mineros within Ponce City Market.  
The Shoutout series is all about recognizing that our success and where we are in life is at least somewhat thanks to the efforts, support, mentorship, love and encouragement of others. So is there someone that you want to dedicate your shoutout to?
Huge Shoutout to my loyal consumer clients whom I've been privileged to develop deep connections with and walk by their side through their journeys of personal transformation and validation of my work. Watching them improve their quality of life and contribute to others inspires me to keep learning and doing my work. Additionally, as many of them are business leaders they've wanted to share the value of their experience and have opened up doors into corporate environments for me, such as Cox Communications, Halyard Health, CNN, Relay Health and others. Another big Shoutout goes to Crankset Group Business Advisory Services for including me as Chief Engagement Officer and providing a platform for Corporate Mindfulness as instrumental to business transformation. I'm specifically grateful to my Crankset Group colleague Scott Connors and CEO/award winning author Chuck Blakeman for recognizing the value Mindset Shifting brings to re-shaping business culture and empowering the change from Industrial Age to Participation Age business environments. Speaking of business transformation, big shoutout to Atlanta Inno and their Associate Editor Madison Hogan for publishing my article on Atlanta Business Women that are spearheading mindfulness and experiencing business success because of it: https://www.americaninno.com/atlanta/from-the-community-atlanta/guest-post-9-female-leaders-in-atlanta-and-their-mindsets-for-success/
Website: www.QonsciousFit.com
Linkedin: https://www.linkedin.com/in/rachel-moncayo-26911015/
Other: Crankset Group: https://www.cranksetgroup.com/business-advising-services/
Mindfulness Online Self-Study Course
Published Article "9 Female Leaders in Atlanta and their Mindset for Success"