Meet Dr. Megan Covington | Editor, Arts-Based Research Consultant, Writing & Dissertation Coach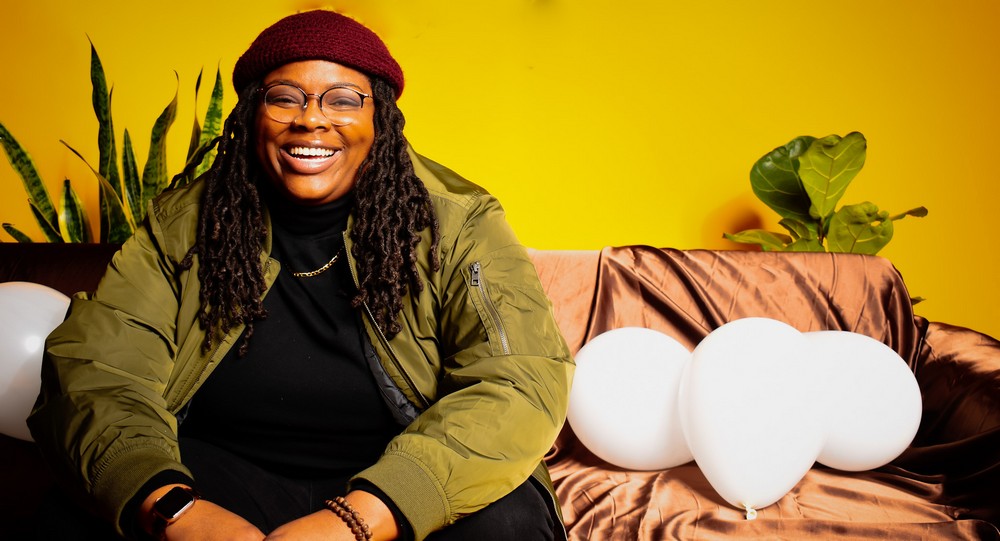 We had the good fortune of connecting with Dr. Megan Covington and we've shared our conversation below.
Hi Dr. Megan, have there been any changes in how you think about work-life balance?
My balance between work and life has certainly evolved over the past few years. I've been a hard worker since I started my first job at 15. From there I grinded throughout college and graduate school to position myself into the types of jobs I truly enjoyed. I enjoyed working with children, college students, and now providing educational research and consulting services, where I work directly with Black academics (grad students, professors, university administrators, etc.).
Until February 2021, when I completed my Doctorate of Philosophy (PhD) in Higher Education, I have been employed in administrative and research positions that were directly connected to my university status as a graduate student. My increased balance between work and life were influenced by two major factors.
First, my PhD dissertation focused on the experiences of Black women academics. When I began my doctoral program, I was interested in becoming a tenure-track professor. However, through my research and close connections with Black women professors, I learned a lot about the realities of the pathway for Black women professors and decided I wanted a lot more peace and joy in my life than the career path allowed. Black women professors often experience trauma and violence at the hands of societal and institutional structures, policies, and practices and through their colleagues, and students. I initially pursued my PhD in Higher Education because I wanted access to a career where I could find passion, joy, and happiness. So, as I matriculated through the program and continued to engage the research detailing the abuse Black women professors often endured, I became more dedicated to creating a life where my career would align with the passion, joy, and happiness I envisioned without subjecting myself to such abuse. A huge component of this meant finding spaces where I could be my whole authentic self and eventually realizing I had to create those spaces. The only way to achieve professional happiness is to prioritize work-life balance and enjoying my life outside of work as a whole being. Around this same time, I became interested in entrepreneurship as a path for professional and personal freedom. My research findings and my interest in entrepreneurship, paired with being home due to the COVID-19 pandemic helped me to transform my view of work-life balance into bringing and finding my whole self in my work and having the time to care for myself radically. Realizing how few safe spaces exist for queer Black women, I began to see the value in creating my own professional and personal spaces where I could find joy professionally without sacrificing my soul.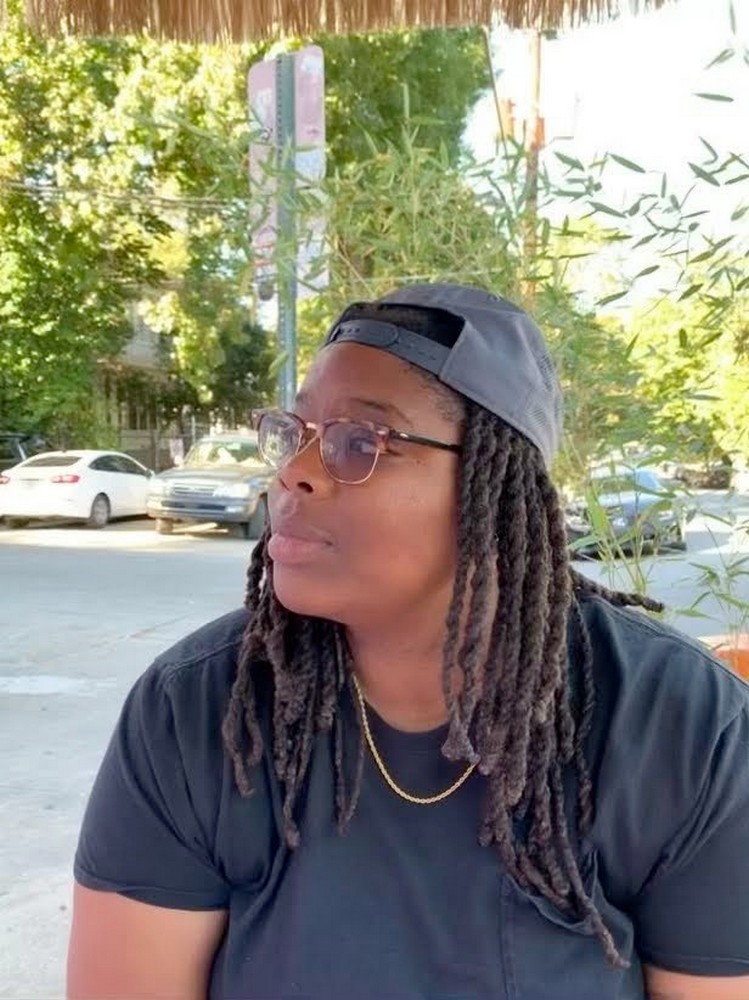 What should our readers know about your business?
In 2018, I created an academic editing company, called The People's Editor. The People's Editor assists Black academics through editing and coaching services, including assistance with dissertations and theses, book manuscripts, peer-review journal articles, etc. We provide copy editing and line editing services for any type of written project, but specialize in dissertations and theses. We also have recently created packages for our writing and dissertation coaching services, where clients can receive direct guidance from me or their desired coach on their writing and on navigating the higher education system.
We are distinct from other academic companies in that we are the only company that centers and serves Black academicians specifically. We are the only company that is specifically designed by Black professionals for Black professionals whose research and writing focuses on the Black community or any aspect of the African diaspora. We were founded specifically to preserve the work of academics who research their own communities but who may need additional support in finalizing their written work. Additionally, not only are we Black and woman owned, our staff consist solely of Black and/or queer women. Lastly, we are experts on the field of higher education, which strengthens our ability to serve our target audience. Often, when people hire a writing coach or an editor, they are hiring someone who is an expert on writing but may not have much context about higher education and even less context about the Black experience in higher education. We are distinct from other academic editing companies because of our in-depth knowledge of the history and context of academia, where the majority of our clients are positioned professionally. We provide feedback and guidance that takes into account the intricacies and challenges of the higher education landscape and interrogates some of the embedded racism and sexism in academia. Our staff consists mostly of newly minted PhDs, which allows us to draw from our experiences as graduate students to support current graduate students.
My business journey has progressed organically, but it has not been easy. I got to where I am primarily through self-exploration. I took inventory of the transferable skills that I had gained through my lifelong educational journey. I reflected upon my strengths and weaknesses and even learned from traumatic experiences like having my written work stolen as a graduate student by well-established, senior-level university administrators. My journey continued to point towards my love and talent for writing and researching. I realized that a writing and research career could be much more fulfilling and eclectic than we were led to believe as higher education graduate students.
I initially started by offering my services to administrators I already knew who already believed in my writing and editing abilities. From my work with them, I eventually gained the confidence to charge professionals who I did not know for my high-quality services. My process flowed through the combination of my confidence in my skills and other people seeing them and affirming me in them, which inspired me to fully launch The People's Editor.
One of the biggest challenges I faced was pushing through the fear and doubt around my desire to pursue the non-traditional path of entrepreneurship while earning a PhD in higher education. Higher education is a discipline that does not support or encourage people to go out and start their own businesses or to forge a path where they could apply the knowledge and skills gained from the PhD process outside of academia. For years, and even still to this day at times, I questioned whether my vision was possible or if I was delusional in trying to apply the concepts of entrepreneurship to create a life of freedom in a field where many must martyr themselves to make change happen. Even now, I have encountered very few people in my field or similar fields that would encourage me to move forward with my entrepreneurial desires. More often than not, people wanted to tell me how much The People's Editor would only make a good side hustle or when people asked me what I wanted to do after grad school and I told them, they re-posed the question like, "Okay, but what do you really want to do?" It was as if they could not comprehend that I would want to take my PhD in Higher Education and develop multiple businesses. The other big challenge was creating a fee structure. I constantly went back and forth between severely undercharging for my services and fearing that I would lose clients because my fees were "too high".
I overcame the challenges by practicing a life of abundance and believing that I can have all that I desire. I reminded myself that I was not made to fit into the higher education system or any other system. I acknowledged that each person has their own journey, and my journey has always looked completely different than those around me. I accepted that I would not find people within my field to affirm me in my desire to create my own path because it was something those around me had no experience with. I could not expect people to affirm me when they had never affirmed themselves to buck against a toxic system and create the life they desired. This was something that I had to do for myself with very few examples of people who had done it in my field. What stood out to me the most was the foolproof strategy of not relying on only one business to sustain myself and creating multiple streams of revenue. Even if I made $0 from The People's Editor one month, I would still be able to meet my basic needs if I had revenue from other sources. Recognizing that made me much less fearful. I also continuously learn from the countless entrepreneurs (e.g. content creators, influencers, etc) whose net worth is significantly higher than mine and who live a life of ease, family, love, travel, and professional fulfilment. If they could do it, why couldn't I?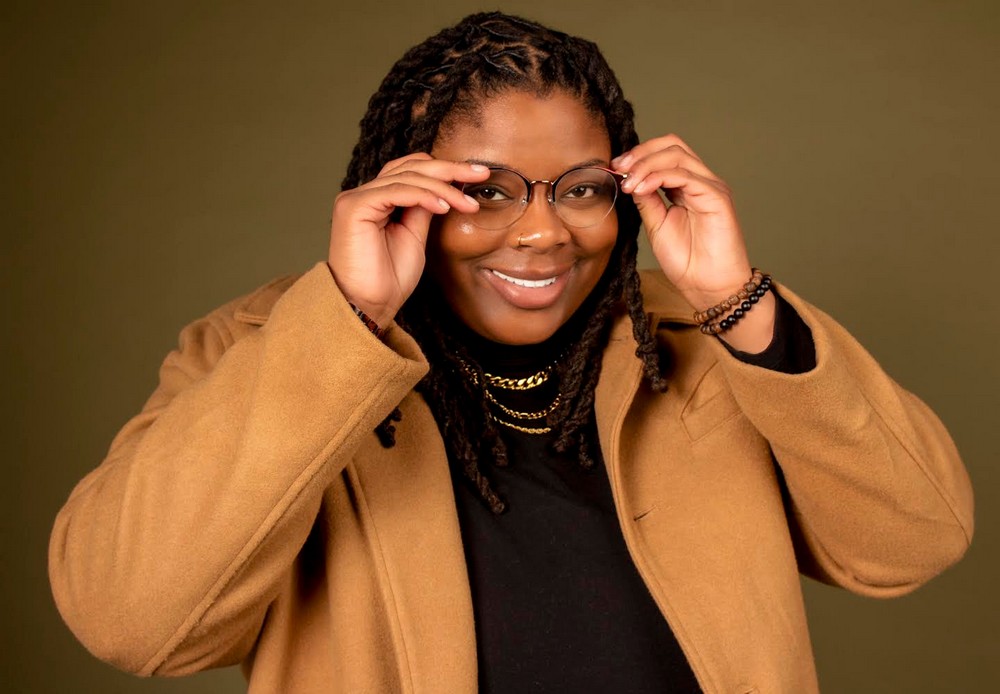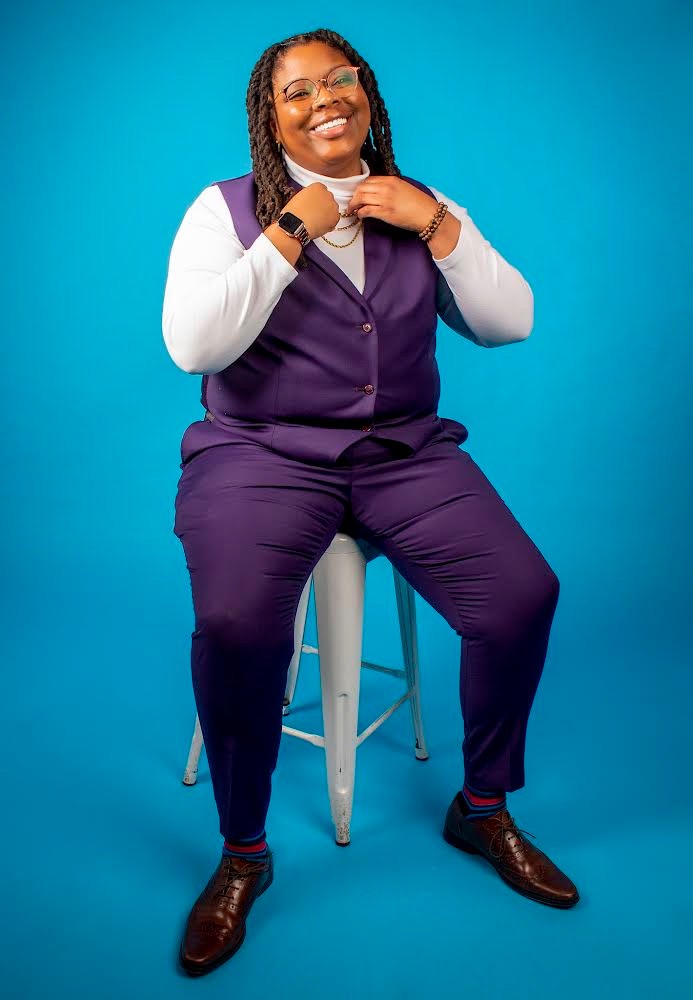 If you had a friend visiting you, what are some of the local spots you'd want to take them around to?
I have only been here a year, so I'm a little reluctant to share my limited knowledge about things to do in Atlanta. I love to eat, be outdoors, and enjoy good music so I would certainly take them to a nice park or trail. Piedmont Park and Westside Parks and two of my favorite spots.
As an avid foodie and brunch enthusiast, we would visit some of my favorite Black-owned restaurants for brunch, including Breakfast at Barney's, Atlanta Breakfast Club, BQE (Brooklyn-Queens Experience), or Old Lady Gang.
For a vibe, I would take them to a rooftop day party and at night, we would check out Fem Fridays at My Sister's Room, hosted by Kia Comedy and KB. I love live music and Black art, so we may also explore Soulful Saturdays, also hosted by Kia Comedy. We may check out one of the evening events at Peters Street Station, depending on the day. Poetry on Peter, their comedy shows, and jam sessions are all definitely a vibe. For some good trap music, I might take them to Trap & Dine at Suite Lounge or another host of lounges where we could turnup and have a good time.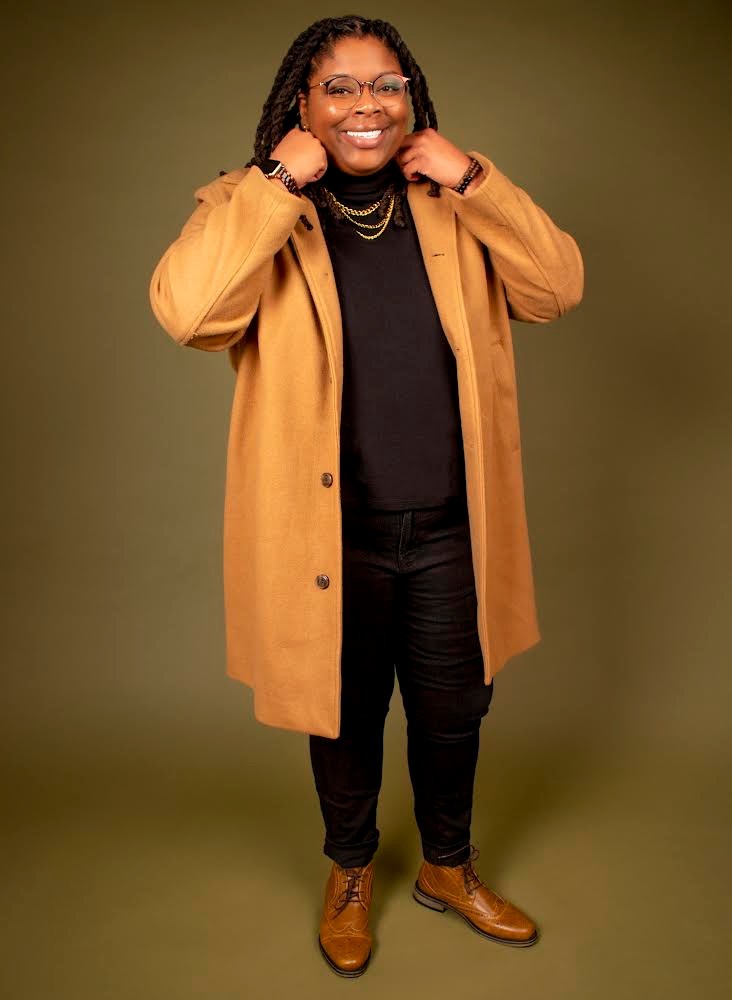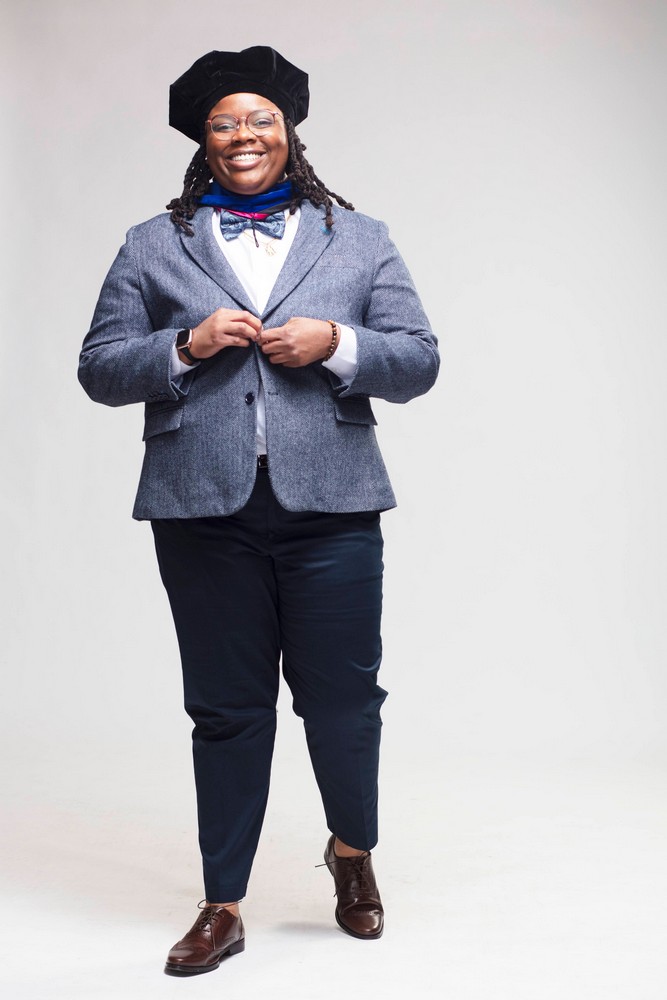 Shoutout is all about shouting out others who you feel deserve additional recognition and exposure. Who would you like to shoutout?
So many people have played a role in supporting, mentoring, loving, and encouraging me on my journey. I could not possibly name them all. Each and every experience I have had up until this point has been key in helping to get where I am. I would first thank my mother, who instilled in me confidence in myself and my abilities, particularly my academic abilities. When I was growing up, she taught me to never create barriers for myself, a perspective that has played one of the most important roles in my journey to this point.
In addition to that, I have had a host of teachers and really great mentors who have also affirmed me and showed me how to navigate. One such teacher is my fourth and fifth-grade teacher, Mrs. Bryant, who to date was probably one of the most influential Black woman teachers I've ever had, even after attending an HBCU. I'd also like to thank Dr. Adriel Hilton, who has been instrumental to my entire experience in becoming a confident higher education scholar, developing my scholarly voice, and record of publications.
Also, I'd like to thank all my editors, Victoria Collins and Miriam Hammond, and my dear friend and APA format specialist, Dr. Dajanae Palmer. I'd like to thank Dr. Vanessa Na, who designed my logo and has been a friend and rare understanding ear throughout the journey. I'd also like to thank Dr. Aishia Brown, who helped me to come up with my business name and from whom I learned so much about the path as a Black woman tenure-track professor. Lastly, I'd like to thank all of my friends and family who have helped with my business in some aspect, from lending a listening ear, to forwarding along opportunities, to passing along my business information through word of mouth.
Of course, I'd like to thank and acknowledge all of my ancestors who have paved the way for me to even be able to visualize a life of joy and all of the Black women scholars and practitioners on whose shoulders I stand on.
Website: thepeopleseditor.com and megan-covington.com
Instagram: @megantheescholar and @thepeopleseditor_
Linkedin: https://www.linkedin.com/in/megancovington/
Twitter: @meganthescholar and @peoples_editor
Image Credits
Dezirae OzMarie Chevy The Shooter
Nominate Someone:
 ShoutoutAtlanta is built on recommendations and shoutouts from the community; it's how we uncover hidden gems, so if you or someone you know deserves recognition please let us know 
here.