Meet KG / Fantasy Images | Multi Media Enterprise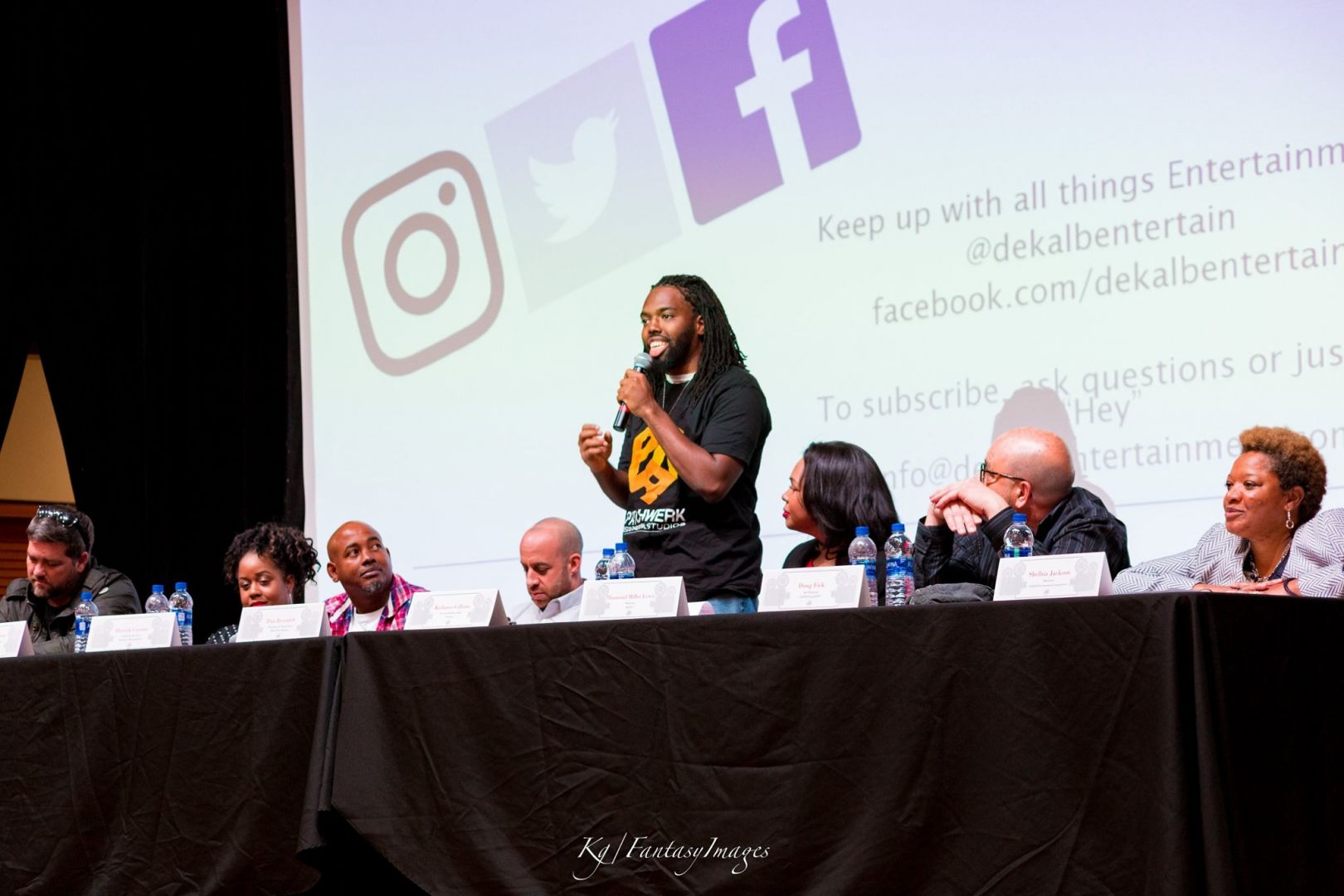 We had the good fortune of connecting with KG / Fantasy Images and we've shared our conversation below.
Hi KG, other than deciding to work for yourself, what else do you think played a pivotal role in your story?
The most important decision i made that has contributed to every move i make is Family. Family is without a doubt my #1 motivator because without them i wouldn't even be here. I have to create more for just myself to extended great life moments to those i love the most. I have alot of talent in my family as well and i want them to be able to use those talents to their max abilities. My drive to get my family to a better place has pushed me to find better places for myself to grow and learn. Choosing to say yes for myself was also an important choice. Choosing myself, loving myself. I always was the person ready to jump up and help others, i had to learn to help myself 1st because how can i help anyone if im not okay? I had to learn thats not selfish, thats survival tactics. Letting go of my past regrets has been another important factor, i was very much weighted down by my past and it kept me from living in the present or working towards a better future. You gotta learn to let go and move on from your mistakes, you always gonna mess up and thats okay, if i never messed up i woulda never learned. Don't let your past hurt your future because you can't get over that you messed up. I know i said 3 things but if i didn't do those 3 main things i wouldn't be able to say i found success.
What should our readers know about your business?
My main business today is "KG/Fantasy Images LLC" and i describe it as a multi media enterprise. Photography, video, graphic design. We do it all. And yes i say we because i export alot of talents thru my company and i think that's one main reason i can say that sets me apart from other companies in my craft is that it's not just me, i rely on others to keep going and alot of word of mouth. I am a service not just a creative. I enjoy helping folks out so when i do a job im not just doing it for money most of the time(sometimes i do hey rent aint cheap!) i choose jobs based on how i feel about not only the job but the person who is hiring me. If i don't like you, its a high chance i will not werk with you personally. Money isn't everything to me, i've turned down jobs for alot of money and the next day i accepted a gig for the same amount but i'm werking with someone im cool with. I'm most proud of just making a hobby into a "job" and to quote the genius City Girls " I dont work a job i am a job" and thats how i been living. I dont feel like im working a job really. It's just what i like to do and i love doing it everyday im not mad at al! I may not be wealthy off this hobby turned job yet, but I'm not working doing something i hate in a place i dont want to be. I wear what i want, travel when i want, do literally anything and no i'm not wealthy in terms of money at all, i make less than 2K a month sometimes, but its folks who make nothing a month so im not mad at where i am in life in terms of money i'm making from a business i started in my grandma's basement. I got to where i am today business wise by just trying, taking risk and not caring about wtf people say. I taught myself from watching life everyday, from reading books, attending Youtube University and majoring in ET the hiphop preacher, Nipsey Hussle, Olufemi, YC Imaging, and so many more creators of i learned from. I read ALOT just as much as i watched. And then i would try it until i masted a new skill. Then i would flip that skill into a gig and that client turned into a costumer and rep for my brand to spread my name in free marketing word of mouth. I stayed true to myself as much as i could never giving up and it led me to where i am today. None of this was easy, being from the hood and investing in equipment wasn't easy, moving to ATL wasn't easy, losing friends along the way wasn't easy. Unlearning and Relearning concepts about everything in this life we live was not easy!! But i overcame everything because i had folks who loved me, Diari is one of the biggest reasons i didn't die under my own unhealthy mind and soul, i was a utter mess of a human and even tho i messed our relationship up many times i can't deny she was my rock when she didn't have to be. That love she gave me helped me overcome, i was homeless living in bathrooms and even tho it wasn't her fault and she didn't have to give me any positive energy while she was also dealing with her own demons, she still did and it powered me up. I had to keep trying everyday even thru my tears or fears or whatever i was fighting that day. I didn't stop even when i stood still, i was moving my eyes and opening my ears and gaining something that helped me move forward but i couldn't have done it on my own. Having 1 true friend helped me overcome alot, i know its no way i can pay you back Diari, but i hope one day i can show you i finally understand cause without her i dont know where i'd be today. Being in business by yo self will never be easy, even if you become "rich" i know many wealthy people and they are still stressed everyday, life is hard when you go after what you believe in, including yourself. Biggest lesson i learned? Stay true to you, allow yourself to be coachable, stay humble, help others even if your arent being helped, everyone is having a bad day you arent alone so dont be mean, love yourself, have morals when it comes to making money, if you not passionate about it you shouldn't go be a stripper just to make sum cash. Be organized and read read read. Learn from others, trust and pray, and try to smile thru the day. Stay Gold.
Let's say your best friend was visiting the area and you wanted to show them the best time ever. Where would you take them? Give us a little itinerary – say it was a week long trip, where would you eat, drink, visit, hang out, etc.
If you coming to ATL i would 1st take you to the legendary Patchwerk Recording Studios, then i would swing by a praised place of business, The Gathering Spot, followed by the futuristic production world of Rite Media. Those will always be my 1st three spots to show anyone.
Who else deserves some credit and recognition?
If i could name every person and everything my eyes have seen that has helped me on my journey that would be a book in itself! But my top top would have to be my Mother as she was the real life super hero i always saw that made me believe i could fly around the world & be the greatest. My little brother Tashawn taught me how to teach others which is a skill most don't have so he gave me one of my best skills. All my grandma's who gave me wisdom beyond my years. My grandpa's who showed me what true super strength in myself required. My cousins Diari and Alexis who each taught me so much and held my heart when i was broken by this world, i honestly don't/didn't deserve their love and care but they gave it to me anyways and taught me what it means to be truly loved in a world full of fake love, i wouldn't be here today without them they saved my life. My brother from another mother Deontay Donald who without him i would have never got into the entertainment business as a serious stream of income. I started my journey with him way back in 2nd grade and because of him a whole new world was opened to me that i never planned on walking thru but i forever appreciate him calling me to a life changing opportunity. Even tho we not as close as we used to be since he a Dad now lol but thats still my guy i gotta shout out Fresh B, i started my serious music recording life with him and videography. We learned alot together, made money together and became better in our skills. He was important to me on my road so far and he a legend from the L fasho. All my football coaches thru the years, i wouldn't be me if i didnt play football i was lucky to have caring coaches that each taught me things i will always carry with me. Coach Terry, my hardest coach i ever had in little league but he made sure he drilled thru my stubborn mind to teach me and never gave up on me, My high school coach Coach Davis, a true man that took young men under his wing and raised them with true morals and wisdom, and i forever love him for taking me as a 10th grader under his wing and trying his best to help a young rebel and being the only person who didn't give up on me when everyone else did. He gave me a love only a true father could but also taught me hard life lesson only a true man could give a young wild boy like me. Forever one of the true men in my life i give all respect too, ima get him a big truck when the check clears! The Lansing Public Media Center, all my people there, i was a mess to deal with but they gave me my 1st internship and they taught me how to be humble in my abilities. They also taught me how to stop being such a kid with business and communication. I wasn't the easiest to work with and i always support them to this day because i def messed up and did things i shouldn't but they forgave me and help me to this day and without them i literally would not be where i am today in my craft and business. They gave me all the skills i needed that i never thought would be so important in the next chapter of my journey. Thank you to Jason especially cause he took me to lunch a few times and he's one of the smartest men i know. He's getting a truck too when the check clears!! My bro for life Justin Wright aka BALLFOREVER he changed my life and we've done things in the music business that made history in our small city. Thats my real life friend and business partner and i can't imagine life without him in it. One of the realist people i can call on, and just one of my favorite artist to listen to in general, i'm a real fan of his music and i believe thats why our bond is so strong i had real love for him before we decided to do business together. Our story will be historic. Moneyball Sportswear, one of the 1st black owned company i remember seeing as a kid and they become one of the biggest brands in the midwest. They started in the hood i grew up in right next to QD and they would let all us young boys chill in the store and stay outta trouble. They gave some of us our 1st jobs at that store. They planted a seed of business in all of us and i will always appreciate those 2 black brothers for setting that legit business example most kids from a small city never see. Thats why today all i wear everyday is they brand, i don't wear nike or gucci, 90% of the clothes i own is Moneyball because i know the owners, i can actually pick up the phone and call them, they represent where i from and they always giving back to our communities all over the country. Moneyball is my only way to ball for life! DJ Butcher and Crime, without them i wouldn't have moved to ATLANTA and started the most life changing changes i ever lived lol! That whole chapter is to long to tell but they know, real OG's that put me on. Love yall for life. Patchwerk Recording Studios, all i can say is thank you, Patchwerk changed my life forever. Thank you to the mothers an fathers that created the legends from the Patch. The way my story connects to PATCHWERK is like a movie and i forever will be grateful to that company and to the folks in the building and apart of the Patchwerk Family. I've meant and learned from the many alumni of Patchwerk and i plan to graduate one day top of my class. Toya who is the big sister i always wanted, she has a gentle love and peace that has granted me many moments of wisdom i will always cherish. I love for Toya with all my heart cause without her i literally couldn't have gotten so far, she is the Queen of Patchwerk and i will always appreciate her helping me level up. Oh and Ms. Lisa! She gave me so much game, i can't ever forget about her she was like my back desk therapist and i also learned alot about marketing and sales from her that came in handy ever step of the way. And of course Curtis, who has been like the final boss i still can't defeat but also a library of knowledge always willing to teach. He was unknowingly helping me early in my journey before i ever thought about moving to Atlanta or even knew Patchwerk existed. But thats a story for another day. And i wish i could keep going cause its so many more, thats just the people. One day i'll take my time and literally just have to write a book of thank you's and shout outs cause i could talk for days about everyone who's helped me thru my life. Just thank you everyone, its all love from me!!
Website: www.patchwerk.com
Instagram: https://www.instagram.com/fantasyimages/?hl=en
Other: www.flickr.come/ktdg
Image Credits
Photos Shot by 88 Vintage LLC
Nominate Someone:
ShoutoutAtlanta is built on recommendations and shoutouts from the community; it's how we uncover hidden gems, so if you or someone you know deserves recognition please let us know
here.