Meet Kelsey Walsh: Actor, Creative, Podcast Host, Baker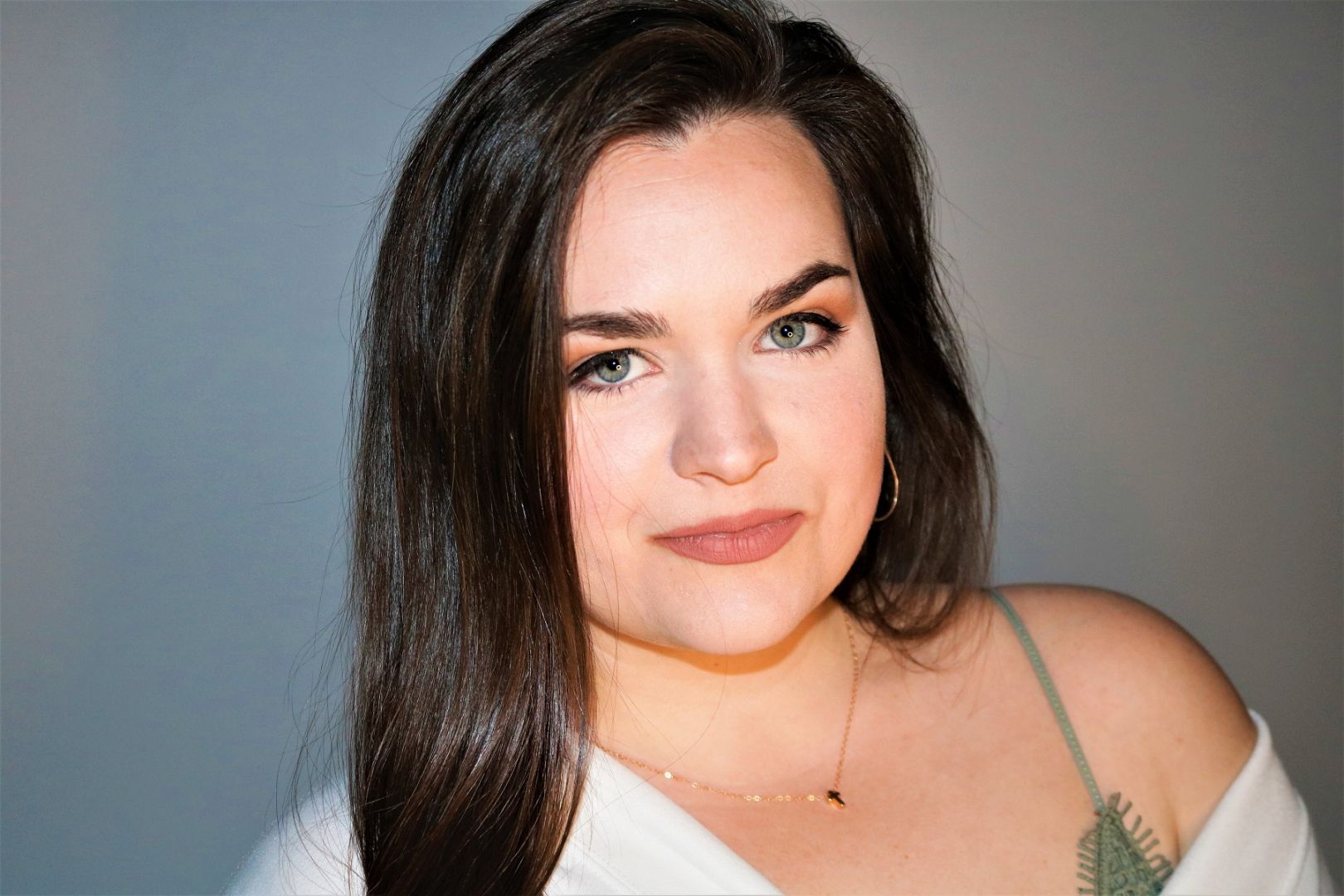 We had the good fortune of connecting with Kelsey Walsh and we've shared our conversation below.
Hi Kelsey, do you have some perspective or insight you can share with us on the question of when someone should give up versus when they should keep going?
Keep going unless your heart is not in it anymore. Giving up does not exist in my vocabulary. It is not an option. I firmly believe there are only successes and lessons in life. I get the question all the time though. It either comes as " How do you keep going?" Or "How long are you going to pursue film and acting?" And I get it. Six years ago, I asked myself the same question. I asked, "How long am I going to give this? How will I know if I need to move on?" As I was asking myself this question, I was giving a speech about my passion to a class. Everyone was really into it and there was a Q and A after. Someone looked at me and asked the same question I was avoiding answering for myself. "How long will you pursue film?" I hesitated. Then immediately someone across the room shouted back "Obviously until she doesn't love it like this anymore." I pointed to her and said, "Exactly!" Like I had some wisdom about my own fears and doubts.
That was the answer I knew in my heart but couldn't articulate. Love. That's why I keep doing it. For that warm fuzzy feeling I get when I'm on set, or drafting up a new creative idea, editing a film, recording a podcast, etc. If I ever lose my love for the art and the process, then I'll need to shift and adapt. Find something else I love. Until then, I'm going to keep fighting for my shot. For my opportunity and the chance to make my dreams/plans into a reality. Giving up is easy. To keep going is hard. BUT to give up something you love?! THAT is the hardest thing to do. That's heart breaking. That's gut wrenching. That's not only robbing yourself of your passion, love, and talent but you also rob the world of your gift. So, to anyone fighting for their dreams and fighting to do what you love – keep going.
Alright, so let's move onto what keeps you busy professionally?
I love staying busy! In a nutshell I act, bake, co-operate a podcast, work at a chiropractic office. You all asked me what I feel like sets me apart from other people and my hope and prayer is that my heart sets me apart. I hope that when people meet me, work with me, etc. that they know my heart is genuine, I am kind, and I tackle anything thrown my way. I hope that the hard work put in behind the scenes – the late nights working after my regular job, the weekends spent in coffee shops creating away, the endless networking/meetings/emails/etc. – is what will make people look at my work and notice that there is something different. That every project gets my heart and soul poured into it. Whether it's a wedding cake, a film, or an episode of our podcast my hope is that it evokes emotion, creates a memory, and helps people feel heard, seen, and/or understood.
Right now, I am most excited about the film industry opening back up and the podcast that I co-host called Are You Cereal. This past year has been tough on everyone, especially for small businesses and artists. The film industry completely shut down and everything was just on hold. I remember talking to a director/producer/writer mentor about a project back in April 2020, and we both anticipated it opening back up fairly soon. Fast forward to today and we are still in holding on that specific project BUT with a lot more tangible hope than last year!
While being isolated from film opportunities last year I craved creativity. The pandemic allowed me to shift and adapt on other creative endeavors. If anything, that has been the biggest lesson. Shift and adapt or you will stay stagnant and die. While still pursuing acting classes virtually, I was able to promote my bakery on social media more than ever before. This led to one of my busiest baking seasons in Atlanta so far; from birthday cakes, to wedding cakes, to cheesecakes, it definitely kept my creativity flowing and brought so much joy to people celebrating events in very different ways than ever before!
This time also led to a late-night chat with my roommate Savannah who is an actress as well. We were talking about our concerns with the film industry and how we can stay creative while the industry was in this holding pattern. We both had wanted to start a podcast for years but time had never been on our side. We decided to take the plunge and started the Are You Cereal Podcast. We launched the podcast in October 2020 on multiple platforms including Apple and Spotify. We release weekly episodes and talk about anything and everything! We have also had the pleasure of having guests like: Jordan Chapman, from ABC's The Bachelorette season 16, Bill McGowen, founder and CEO of Clarity media group that works with some of the world's most well-known people like Eli Manning, Kim Kardashian, Mary J. Blige, and thousands more. We have been blessed to be building up a community with our podcast and are so excited to keep growing and pushing our limits and creativity every week.
The over-all theme with any artist pursuing their dream is shifting and adapting to challenges. No artist ever truly arrives. It is an ever-evolving journey filled with perseverance and resilience. It's like being in a boxing match. You might win the first round, get a quick second to sit down, take a sip of water, get a word of inspiration, and then you're back up fighting again. Some rounds you lose. And truthfully, you'll probably lose more than you'll win. But the goal is to win the match. Take a loss, but ALWAYS get back up and fight again.
Muhammad Ali is one of my idols. Besides both being from Louisville Ky, we are both extremely competitive, and are both logical while also being romantics. Have you ever read Muhammad Ali's poetry? It's beautiful. "Float like a butterfly, sting like a bee." I always think about his Rumble in the Jungle match with George Foreman. The infamous rope-a-dope. If you aren't familiar, Ali gets backed against the ring, and just puts his gloves up to protect his face while Foreman goes to town on his abs. To viewers it looked like Ali was getting beat. Ali was backed in a corner and seemed to maybe be giving up or getting tired. What people did not know in this moment is that Ali had been training for this moment. He had been strengthening his core to endure this fight. He knew Foreman had tons of energy and he wanted Foreman to exhaust it on him so once Foreman got tired, he would attack. Ali was conserving his energy. This fight is so well known that this tactic is now known across fighting realms. I always think about that fight. As actors, creators, it often appears to the outside world that we are losing or not getting anywhere. The pandemic definitely gave us a beating, but little does the world know, it has actually just made us stronger and smarter. It gave us more time to prepare and adapt so we can be ready to attack as soon as that opportunity comes.
If nothing else, I want that to be the backbone of my story, my brand. That I will never give up or back down. Even if the odds seem against me or it looks like the world is beating me in the ring. I like to think that my gloves are up and behind them is a smile, because I know there's a KO coming. I have been preparing and planning for the beating, so that I can endure it and overcome it. Dreams remain dreams until you write down steps to accomplish them – then it becomes a goal. I have lots of goals. I have many steps I still need to take and achieve, but I'm always working, watching, adapting, preparing, anticipating, and planning. Regardless of what comes next, you can always find me in the ring.
If you had a friend visiting you, what are some of the local spots you'd want to take them around to?
This is a dangerous question! Haha. I adore exploring places around Georgia and finding new cool spots to explore. I always tailor visits to my guest's interests, so I apologize for the long list because I'm not sure what you'd like! I am a coffee addict so checking out some of the best coffee spots is a must! (They all have other options too, if you are not a coffee person) If you are in Chamblee, Moonbird Coffee is a must! If you are in East Roswell, Ground and Pound Coffee is a must, and may I recommend the Honey Latte. If you are in Roswell, I have a few! Right off Canton Street there is Crazy Love Coffeehouse, Roswell Provisions, and Cafe Lucia. Then about a mile away from there lies a little blue house called Land of a Thousand Hills. If you are in Duluth and want to check out one of the coolest coffee roasteries around definitely check out Phoenix Roasters! They also offer personal tours, swag, and coffee by the pound! I could go on and on, but those are my top favorites.
After a little caffeine boost, I would recommend some activity. I love to hike, and Georgia has some of the coolest ones. There are no shortage of hikes and trails and most are right under your nose! Stone Mountain of course is beautiful. Some of my go to's are: Sweetwater Creek State Park, Sope Creek Ruins, and Arabia Mountain. If you are looking for shorter hikes, there are trails everywhere and anything right off the Chattahoochee river is always beautiful! If you love volleyball, take advantage of the sand volleyball courts at Don White Park in Roswell. Or enjoy just walking around the parks or the beltline. Piedmont Park is always fun to explore, or I love the Town Center at Peachtree Corners. There is an amphitheater where outdoor concerts or movies play, you can play on the green, walk around, play on an obstacle course, or grab a beer from a nearby restaurant and hang out in the outdoor seating area. If you are like me, grab a book, music, and pack a picnic to hang out all day. If it's summer time I would recommend Shooting the Hooch, or hanging out at Lake Allatoona. You could also take advantage of Top Golf or Axe Throwing at Bad Axe Throwing. Of course, once sports open back up, a Braves game or a Falcons game is a must. Or if there is a concert going on definitely take advantage of that. If shopping is more your speed Canton Street is fun to walk down in Roswell, or Ponce City is always neat and a more eclectic experience, or for traditional shopping I would do The Forum at Peachtree Corners or The Avalon in Alpharetta. If you are a lover of wine, I highly, highly recommend doing a wine tasting and tour at Chateau Elan. It is extremely reasonable, friendly, and gorgeous. For night life I would again recommend Canton Street, The Battery in Marietta, or The Painted Duck!
As far as local restaurants go I have quite a few favorites too. I love The Fickle Pickle (Roswell), Buttermilk Kitchen (Buckhead), Cafe Lucia (Roswell), JCT (Midtown), Jenni's, Budhi's Sushi (Downtown), Hola! (Rowell), Lucky's (Roswell), Thumbs Up Diner (Roswell), Big Pie (Kennesaw), Lazy Dog (Peachtree Corners).
Of course, there is always the more typical things to do when you think of Atlanta, like the Georgia Aquarium and the World of Coca-Cola which are both really neat if you have never been. If you are here on a Sunday, I definitely recommend going to Passion City Church to start your day off right and then check out JCT's Sunday Brunch! No matter where you are in Atlanta there are plenty of things to do and see. The coolest thing about Atlanta is that every area has its own unique downtown area that has tons of local spots and hideaways. Wherever you find yourself, let yourself explore because I guarantee you'll find something amazing!
The Shoutout series is all about recognizing that our success and where we are in life is at least somewhat thanks to the efforts, support, mentorship, love and encouragement of others. So is there someone that you want to dedicate your shoutout to?
I will always and forever first thank God for anything good in my life. I constantly have to have His words in my mind to keep going. To "not be afraid," and "to be strong and courageous." I would not be where I am today without Him and no success will come without Him. I feel extremely blessed for the people He has put in my life and along my path that have helped me along the way. No one achieves anything on their very own. From family, friends, mentors, groups, books, church, etc. there is always help and encouragement along the way. For me, I have been blessed with an array of help every step of the way. My parents have always been very supportive and encouraged me to move and pursue my film goals. They are the people that know my heart and understand how important this is for me. Even though they would love for me to move back to Kentucky they know I would not be here unless I loved it. Their support for me to do what makes me happy is something I will forever be grateful for. I am also so thankful for my friends who cheer me on to keep doing the things that I love. Whenever I am anxious or nervous about a project, they are definitely my hype team that gives me the push I need to go for it! I am also thankful for my roommate who understands the acting lifestyle and has been a great soundboard throughout our time here, and of course, the best co-host ever for our podcast!
I also have to shoutout the many teachers and mentors that have been along for my journey. I am forever grateful for Madison my first professional acting teacher who pushed me beyond limits I didn't even know existed. I am forever indebted to two of the most meaningful teachers and mentors I have ever had the pleasure of working with: Sam Christensen and Ken Cortland. I cry every time I think about Sam. He taught me how my vulnerability and my own essence was enough, and in fact what I need to hone in on. He was the first and only person that ever looked me into my eyes and read my soul like an open book. Ken continues to be one of the best mentors whether we catch up in LA or Atlanta, he is so supportive and insightful and always offers a much-needed perspective. I also have to thank Howie Klausner who continues to extend his time and resources. A constant friend and mentor over the past five years that I am forever grateful for. His enthusiasm and support are something I am simply unworthy of, but so thankful for. He is typically my first phone call or text when something comes up, and coffee meet-ups are a must whenever our schedules align.
I could go on and on about the numerous people and things that have helped me and continue to aid me. There is no shortage of credit due to all of these people and more. I just feel so incredibly blessed to have people who see me and believe in me (or are at least good liars haha). No one can do it on their own and I am so thankful for all of you who have helped me. Words could never express how much you, your time, and your support means to me. I pray I am able to make you all proud one day. That one day I can thank you on a bigger stage. That I can make all the calls, texts, meetings, coffee meet-ups, emails, etc. worth it! Until then, a thousand times – THANK YOU!
Instagram: https://www.instagram.com/kelsey_rose_walsh/
Facebook: https://www.facebook.com/KelseyRoseWalsh
Other: Baking Instagram Page: https://www.instagram.com/short_cakes_desserts/ Are You Cereal Instagram Page: https://www.instagram.com/areyoucerealpodcast/ Are You Cereal Podcast on Apple and Spotify
Nominate Someone:
 ShoutoutAtlanta is built on recommendations and shoutouts from the community; it's how we uncover hidden gems, so if you or someone you know deserves recognition please let us know 
here.