We had the good fortune of connecting with Camelia (Mimi) Felton and we've shared our conversation below.
Hi Camelia (Mimi), can you walk us through the thought-process of starting your business?
First let me start by saying that I am so thankful to have this platform to share my story. My voice and my business matters and I want to change the state of this world through Mimi's Yoga Kids. I've wanted to start my own business for some time now. When my kids were small I often had some little business brewing to keep me going. I was a stay at home mom and wanted ways to earn extra money. I did organizing, baking, makeup, selling Avon, selling jewelry, selling candles and a host of other things. One other thing I've always been passionate about & good at is teaching kids. I was often told I should be a school teacher. I even started college to get a degree so that I could. Life had other plans and I didn't get to finish. I was still blessed to teach at mom's morning out programs, church nurseries and a few daycare centers and schools. Fast forward to 2016 I had a burning desire in my heart to start my own business yet again. I've always felt I wasn't free in working for others. I just didn't know exactly what though. I was going through some difficult family issues and working for others just sometimes added to the stress of what I had going on. I started taking yoga to help me cope with life and find balance. I had a very young grandson that I was caring for at the time and he would often join me in my at home practice. He really enjoyed being on the mat with me. It was our time together. Things got better and I honestly stopped doing yoga as often. In 2018 I found myself back on the yoga mat. I remembered the benefits and really missed it. Once again my then three old grandson would join me on the mat sometimes. He really loved copying me and found happiness in doing yoga. A LIGHT came on for me. I knew kids could benefit from yoga just as much if not more than adults. I started searching for a kids yoga training.. I didn't even know if that was a thing. In fact, it was! I found a training that was coming up in my hometown and it was half off for the training. I firmly believed the universe was like IT'S YOUR TIME GIRL!!! I drove down to Mobile, Alabama from Atlanta, Georgia and did a two day training with Kidding Around Yoga. It was so much fun and I felt so much happiness to have found this. I came back to Atlanta and was like I have to start my own kids yoga business. I was working a full time job at the time and couldn't just quit. I came up with a one year plan to work both my job and grow my business so I could do this full time. Mimi's Yoga Kids was born September 9, 2018. I got all my paperwork done and did my first yoga party in my home. It was such a huge success. After that I went to schools and non-profits until some one said yes to me. It wasn't easy but so worth it. I got enough business to leave my full time job in 2019, eleven months after I started Mimi's Yoga Kids. I have gained so much more than I could have ever dreamed of. I own a business that I am proud of. I love what I do. I get to do all the things I enjoy every single day now. Everything I've ever done in my life has brought me to this place. I have so many people to thank along the way. They know who they are because I tell them as often I can, My number one goal and mission is to be the best version of myself. To spread love, peace and light every where I go. My wish is that I inspire other women to do the same. Trust the process and just go for it. I am living my dream. To own my own. To do things on my terms. To have the freedom to be my true self. I have so many more things in store for my business and my brand. It's only up from here. If I can do….so can you!!!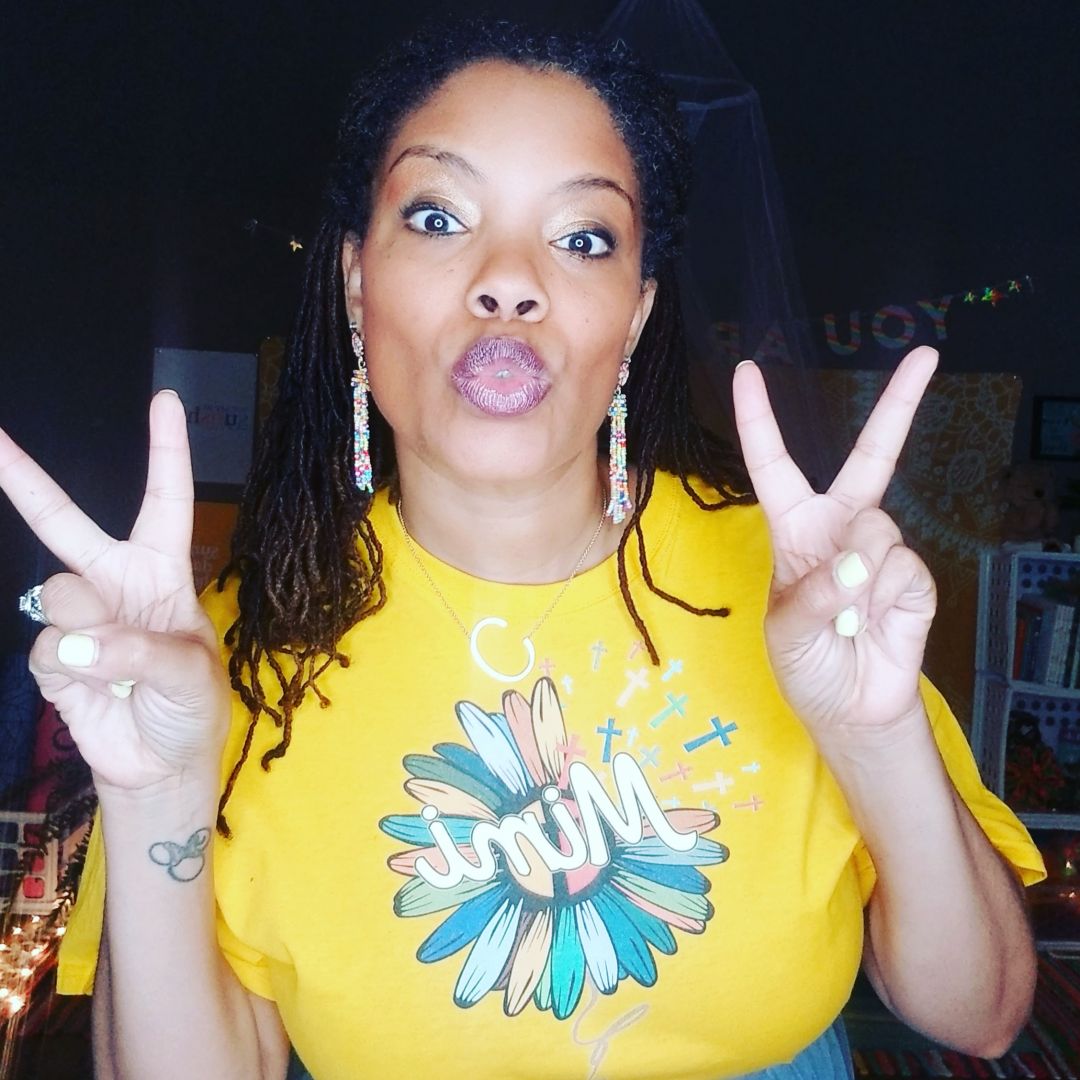 What should our readers know about your business?
Mimi's Yoga Kids is a business that focuses on teaching kids and their families MINDFULNESS, INNER PEACE, MEDITATION and IMAGINATION through yoga. I believe what sets me apart is that I love kids. Kids have a sweet soul that needs and deserves the best. They learn from us. I take it very seriously giving them the tools they need to help them be the best version of themselves. I am proud that I am a woman and a woman of color owning a business. I want kids that look like me to see that I can do this too. I believe that kids have a voice and I will make sure that it is heard. Starting Mimi's Yoga Kids has been a beautiful journey. No, It was easy but it hasn't been super hard either. I believe it was all about timing. Things have just flowed and worked out well. I overcome things that do come up by staying positive and focused. I am learning each day that what is for me…it is for me. I am more than enough and everything I need will find it's way to me. I want the world to know that I am here. The world needs what I have to give. I will change the world one family at a time. PEACE, LOVE and LIGHT!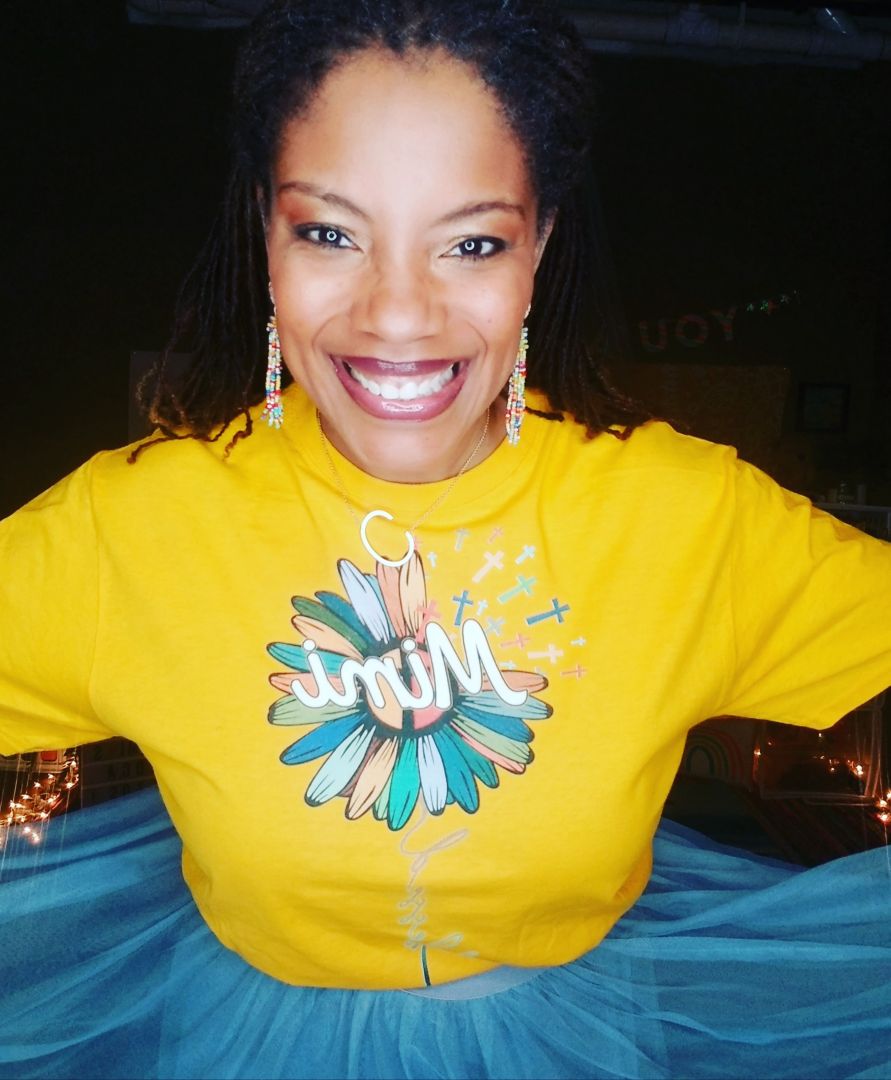 Any great local spots you'd like to shoutout?
First we would eat because I love to eat. Slutty Vegan and Revolution Doughnuts would be on the list for sure. We would go to the Atlanta Botanical Gardens and do some sight seeing downtown. I would then take them for a stroll or bike ride on the Atlanta Beltline and then stop by and do a little HOT yoga at Dancing Dogs Yoga. To top it off have a few cocktails and dessert at the Krog Market. My kinda day!!!
Shoutout is all about shouting out others who you feel deserve additional recognition and exposure. Who would you like to shoutout?
First I have to thank GOD!!! My source of love, grace, mercy and strength all comes from him! I have to thank my dear husband Glenn for believing in me & giving me the green light to quit my full time job. He knew I was serious and ready to give Mimi's Yoga Kids 100% of me! My dear friend Alfred Garner for giving me my first opportunity to do what I love. Dr. Deneta Sells for inspiring me to be a BOSS. My Mom & Dad for knowing that I was a teacher at heart even as a little girl. My sisters Tori, Kim and April for their love & support. To my children that keep me going because I want to be a good example for them. To my friends, family and every single person that has supported or plans to support Mimi's Yoga Kids. Thank You!!
Website: www.mimisyogakids.com
Instagram: @mimisyogakids
Facebook: Mimi's Yoga Kids