We had the good fortune of connecting with Ashley Köstepen and we've shared our conversation below.
Hi Ashley, as a parent, what do you feel is the most meaningful thing you've done for your children?
As a mom of two boys, 6 and 2, I think about this all the time. what do they need from me? Have I already ruined them forever because I yelled like a maniac that day? Should I go ahead and reserve them a spot in juvie because they spent an entire day watching screens? I grew up with an older brother and younger sister and we were very close. Especially as adults we did everything together. Our friends were each other's friends. at 35 years old, my brother Matthew died of a drug overdose. We were all devastated, wrecked, and never the same as a family. My 1st son, Andrew, turned 6 months old the day he died. So here I am, a new mother, my brother is dead, and me and my family left broken and asking "What the hell happened?" Our parents divorced when we were young like so many families. But Matthew was the good one. He was popular, he was funny, he was an athlete, he was a musician, he was active and involved in church, he had great friends. No one was worried about Matthew. He didn't touch a drop of alcohol or cigarettes until he was 23, this shouldn't have happened to someone like him, right? I look at my boys every day and think "Could this happen to you one day?". What can we do as parents to prevent our kids from suffering this way? How do you build resilience without letting go of tenderness and kindness? I think that the root of my brother's addiction was Shame. Shame for not becoming more in this world. Feeling left behind while everyone else was Getting Achieving and Becoming. Getting a new house, becoming a mom, a husband, a success their career. I want my boys to always feel like they are enough. That they don't have to achieve, or get, or become anything to be worthy and whole. I've got my work cut out for me, I have sensitive boys. But every time my 6-year-old makes a mistake and hangs his head and shame I put my hand under his chin and lift it up and say "Head up, be proud". And he smiles at me and I watch his shame easily melt away. But I know it won't always be so easy. So, we try to praise effort over results, talk about how people are not good or bad they can only make good choices or bad choices. But I think maybe the only way the message of innate worthiness will take root in their little bones, is if we show up in the world this way for ourselves. Maybe if they see me love myself through failure, if they watch me receive negative messages from the world and let them fall away without planting seeds of doubt in me. If my boys can watch me allow my inner knowing to be louder than the outside world's noise, then maybe they can too. And all I can say, is I'm trying.
Alright, so let's move onto what keeps you busy professionally?
I am a photographer with a focus on documentary style family photography. It really does feel like an honor to have families allow you in their home and and let you be a part of their story for a few hours.
If you had a friend visiting you, what are some of the local spots you'd want to take them around to?
Rooftop of the Glen hotel for drinks. The brewhouse in Little five for burgers, and then Junkman's Daughter of course.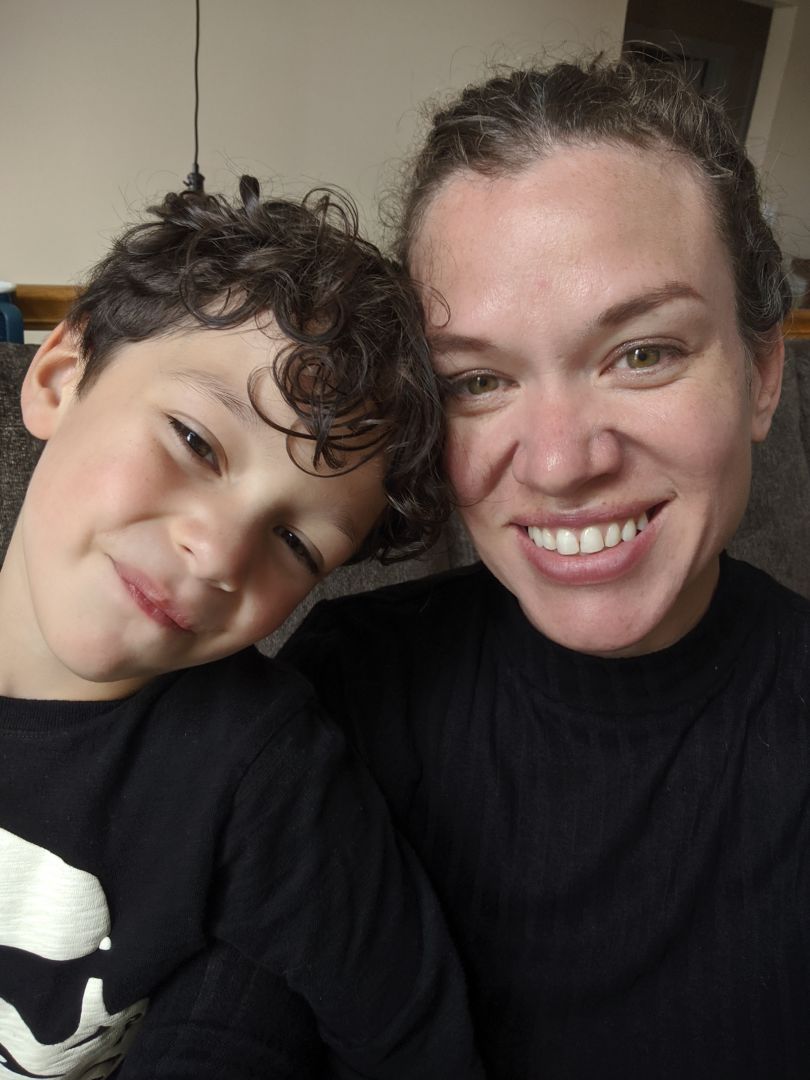 Who else deserves some credit and recognition?
To everyone who is brave enough to put themselves out there and be vulnerable enough to share their story with all of us. And of course the support and love of my friends and family.
Website: www.ashleykostepenphotography.com
Instagram: Www.instagram.com/ashleykostepen
Facebook: https://m.facebook.com/ashleykostepenphotography/