We had the good fortune of connecting with Ann-Marie Davy and we've shared our conversation below.
Hi Ann-Marie, what's one piece of conventional advice that you disagree with?
As a visual artist, though my predominant art form is wearable, one piece of advice that resounds in my mind as I create, is that I am responsible for being a historical documentarian of sorts. Black Artists in particular are supposed to document our trials and tribulations as people, the traumas we face, and the challenges of this world. I was told that "this is what sells and "you have to be the voice of the people". This assumes that "the people" are not multifaceted and want to be incessantly surrounded by trauma, sadness, and negativity. I wholeheartedly believe that sometimes, people are trapped in these spaces and need gentle reminders to step out of it. Through my wearable art and hanging art, I endeavor to give people an escape from the constant bombardment of trauma via the news, social media, office & personal conversations, etc. My art serves to remind people that there is beauty, goodness, love, creativity, and levity in the world. I hope that when my earrings brush against the earlobe or the neck, the wearer is reminded to SMILE… I hope that when they look at a piece of art hanging on their wall, they connect with love, joy, peace, and creativity and just SMILE. I hope that the colors and the details serve as the distraction they need from what the world throws at them. Even if the distraction is only momentary to allow them to take a deep breath. This is my unique mission. Therefore, an artist's duty is not to reflect the times, it is to determine what our unique mission is, and serve the people in that way.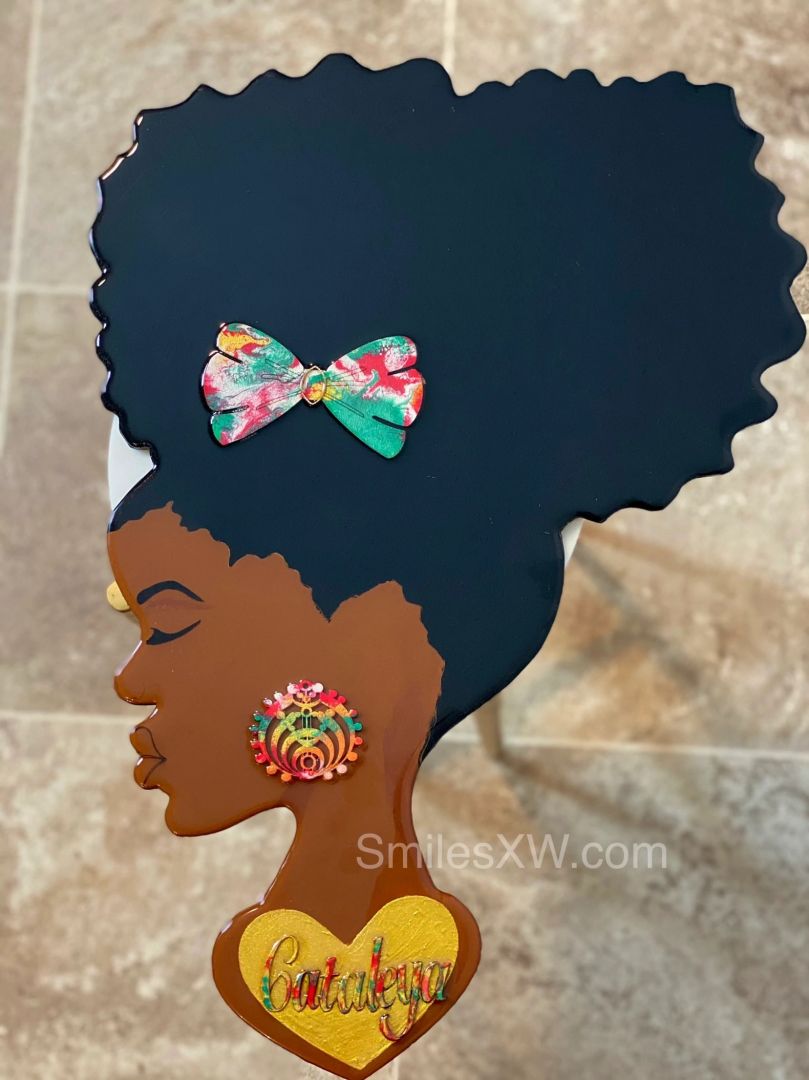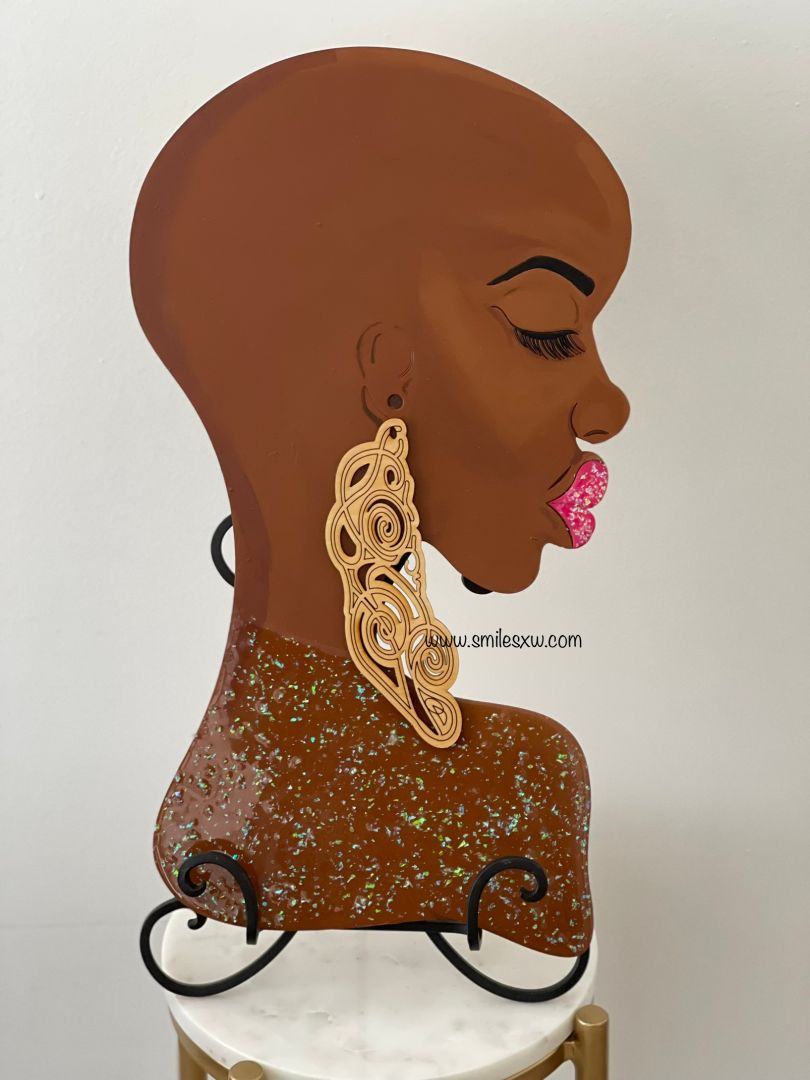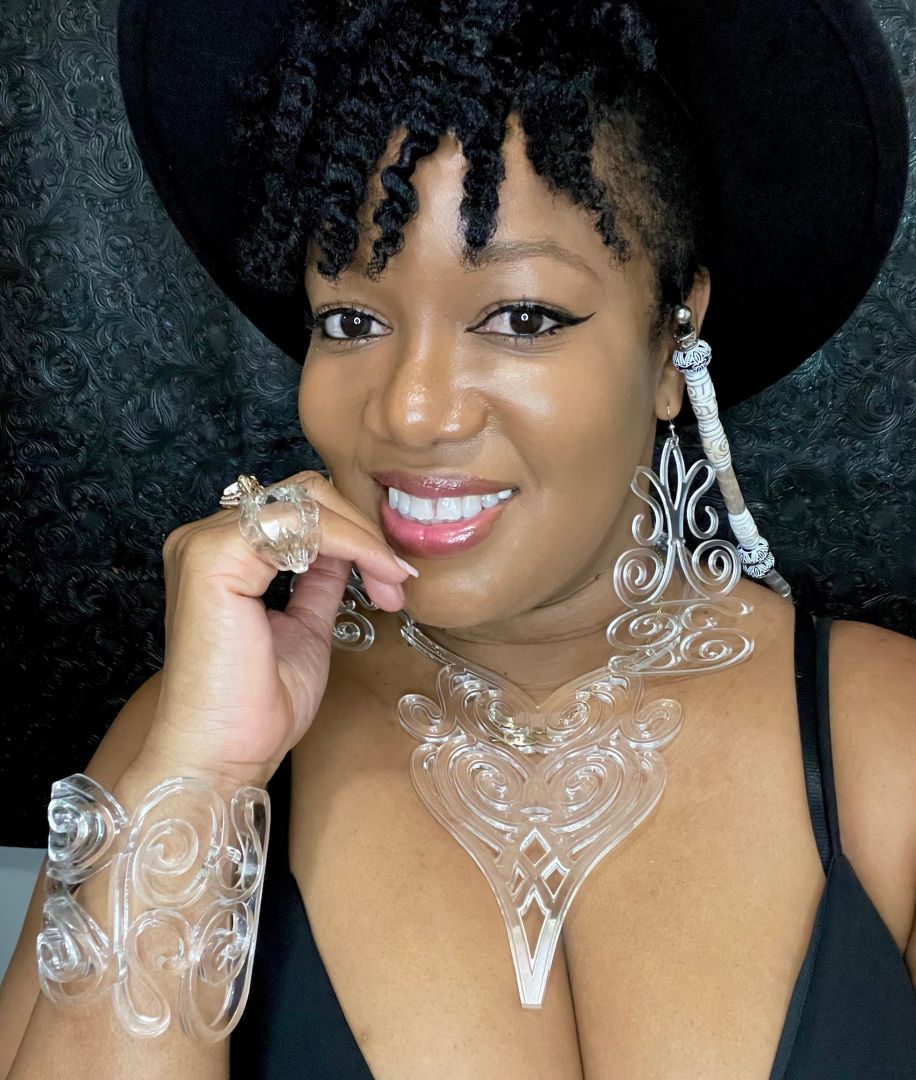 Please tell us more about your art. We'd love to hear what sets you apart from others, what you are most proud of or excited about. How did you get to where you are today professionally. Was it easy? If not, how did you overcome the challenges? What are the lessons you've learned along the way. What do you want the world to know about you or your brand and story?
Awww! Thank you so much. I would like to start with my why, as I think that's the best way to fully understand who I am as an artist and what sets me apart. I believe that we often miss or forget what a gift it is to be here, in this world.  So many pieces had to align for each person to be here, evening overcoming some adversity. Knowing this, I think we actively appreciate, celebrate, and enjoy the gift of life.  Hence, adorning myself as devotes would adorn a temple and helping you adorn your temple is living in my purpose. And each person gets to decide what their temple looks like, I am just here to help! I imagine the earrings to be the ornate stained glass windows, my necklaces are the expensive artistic works of art hanging inside the temple; and the bracelets are the hand selected and hand carved details within the structure. The environment around your temple also matters, which is why my wall art is also focused on beauty and love. Do you get the visual?  Your presence in this world at this time, is rarer than the most treasured structures. I am artist, a designer, a laser cutter, a painter, and a fabricator who uses wood and other mediums to celebrate the gift of life. Uniqueness in design and execution coupled with my core mission, sets me apart. I sometimes refer to myself as wood whisperer because I can take a sheet of wood and make it into a treasured family heirloom.
Was it easy and what are the lessons? No, my journey hasn't been easy but pressure creates diamonds. Everything starts in the mind and as long as I keep my mind on track, a challenge is just a pit stop. Bernice Johnson Reagon once said "Life's challenges are not supposed to paralyze you, they're supposed to help you discover who you are." I live by that. Actually, that quote was the foundation of my commencement speech at my undergrad graduation ceremony. A challenge does not mean I quit, it means I persevere, find another way, or take time to reassess. I overcame my past challenges with a determination to be better than my former self, a commitment to my art, and most notably, the support of my family, friends, and customers. These are the same assets that helps me through current challenges…as they never really cease, they evolve as you evolve.
As for what I am most excited about? This is interview tops the list at the moment! I recently completed a wooden portrait of a couple and their daughter on the wedding day. It was a gift from the brother of the groom and working on that piece was so heartwarming and rewarding. I am excited to do more wooden portraits, to create more pieces for some of the unique restaurants, homes, and other establishments in and around Atlanta.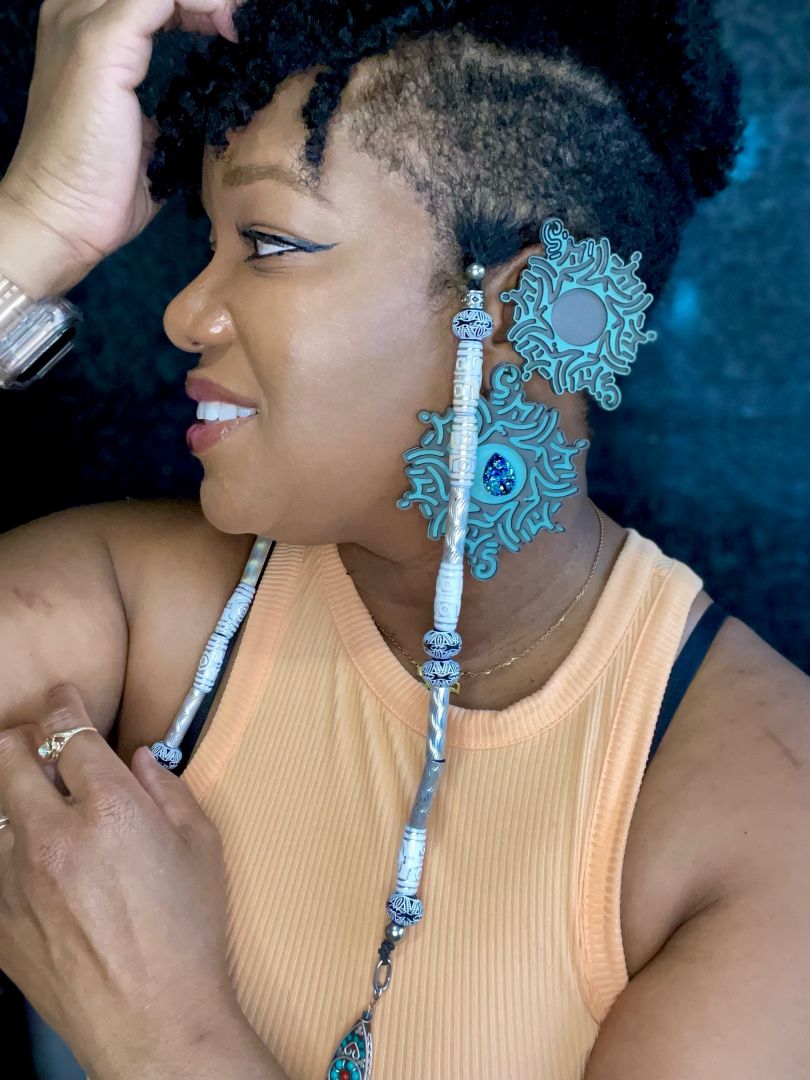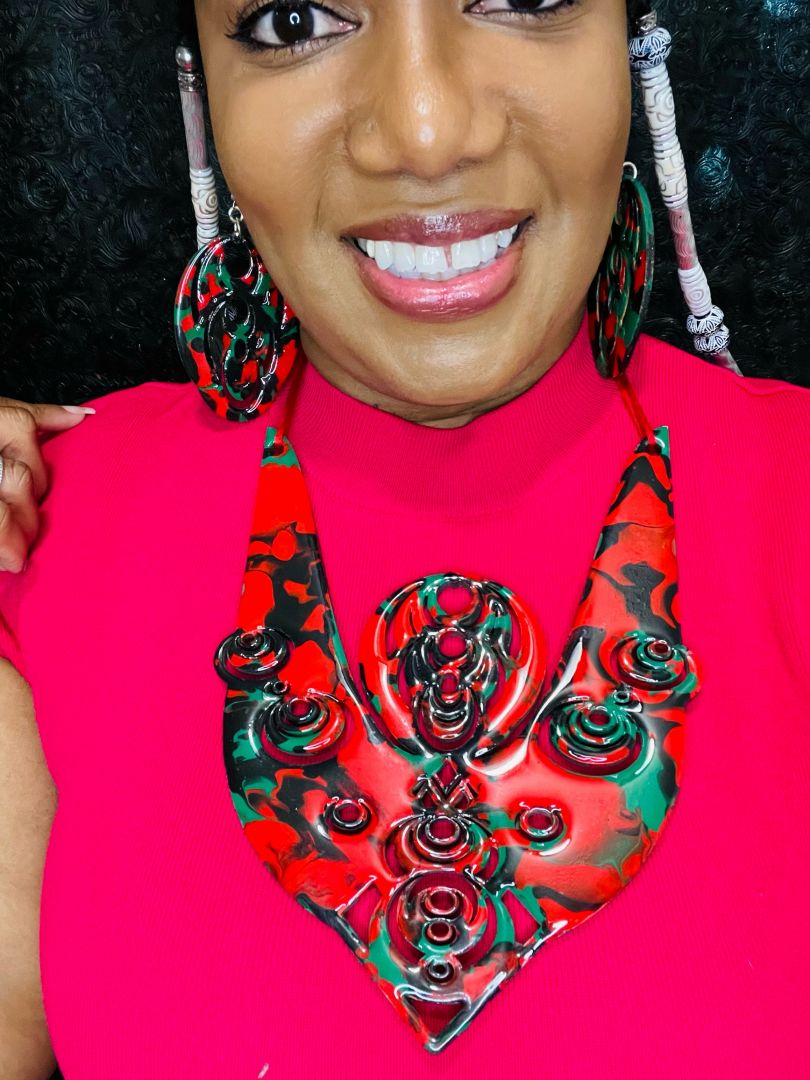 Any places to eat or things to do that you can share with our readers? If they have a friend visiting town, what are some spots they could take them to?
Oh, when my friends come to town, it's all about exploring new places and trying new things. I think there's beauty in creating memories through new experiences. Before any trip, we scour the internet in search of restaurants, interesting places to visit, and unique things to do. Which is what I recommend your readers doing as well.  There's so much to do in and around ATL, I'm sure you can feel like a visitor every weekend even if you've lived here for years.  With that said, one staple for me is Negril ATL, it's Caribbean cuisine housed in a Fire Station built in the early 1900s. If you eat on the ground level, be sure to look up and take in the details.  Remnants of the fire house still remain, accompanied by interesting artwork on the walls and sweet Caribbean music. You can dine, wine, and just vibe while there! My other staple is Stone Mountain. You just can't come to the area, without seeing and attempting to walk up the mountain, especially your first visit.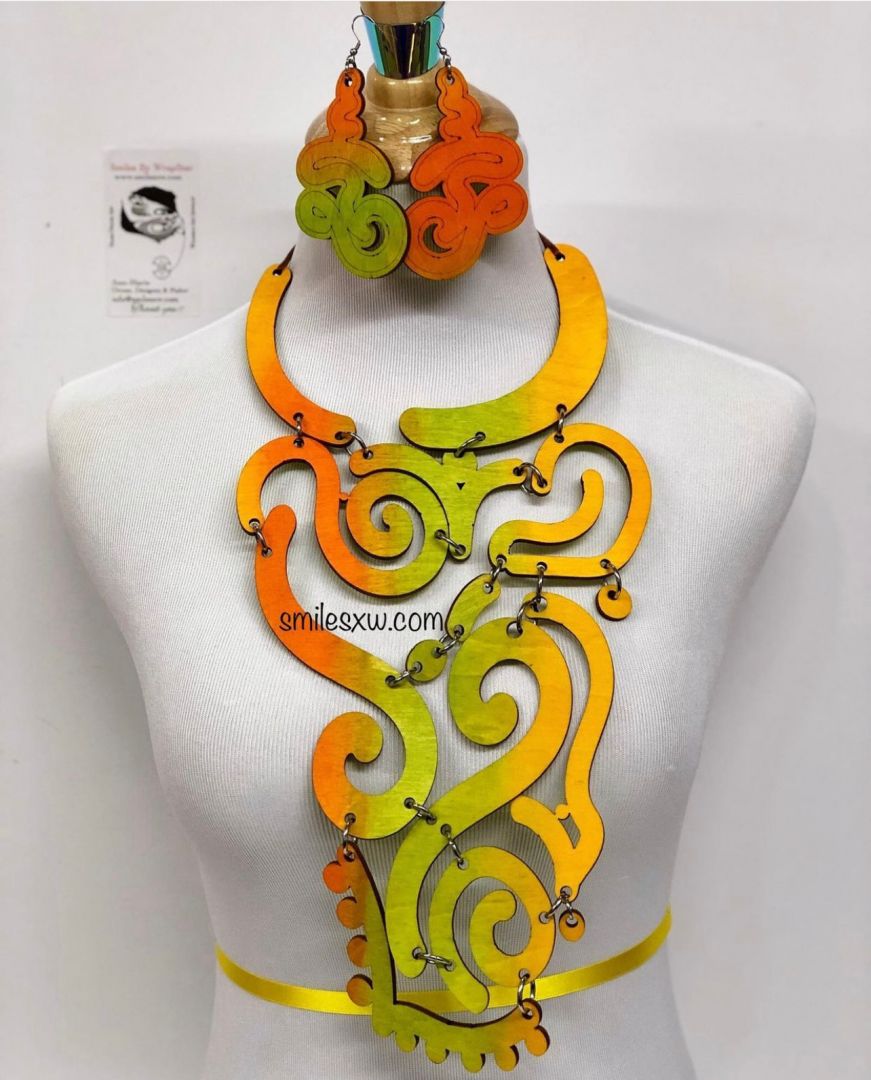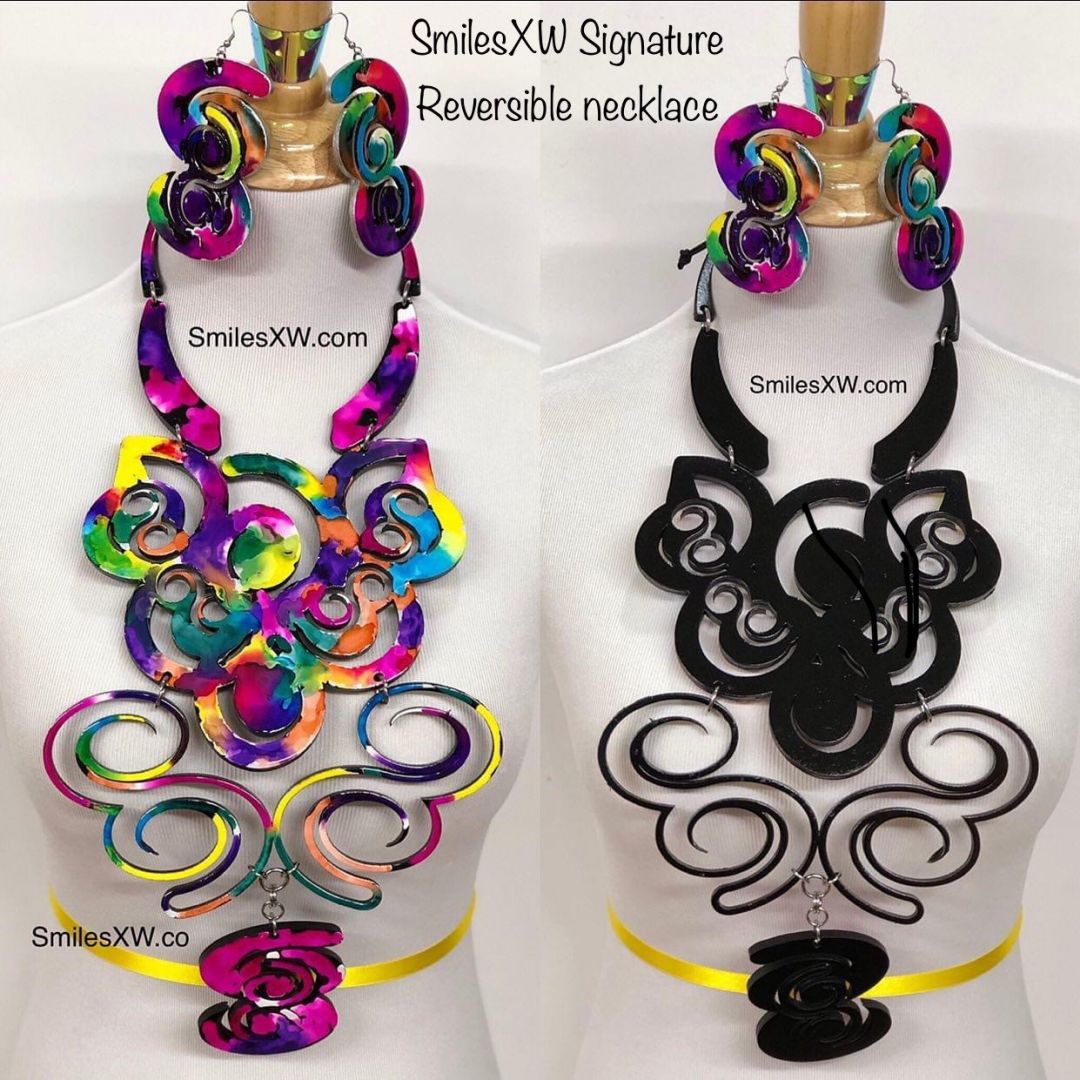 Who else deserves some credit and recognition?
What a perfect way to begin! I would like to dedicate this shoutout to my younger sister, Andrea Davy, who is also a dope creative and business woman. She nominated me for this opportunity and has supported my art form in various ways since the beginning. She was among the firsts to wear my art. When I was still working out the details of what kind of artist I would be, she helped me to find resources. Andrea has been my model, my YouTube co-host, my customer, my shoulder to cry on when I had challenges on social media, and even a business partner as I vended at large events. She currently has one of the largest collections of my wearable art pieces and wears them religiously, showcasing them around ATL and wherever her travels take her. Thank you, Andrea! I would also like to shoutout my handsome husband, Jason Noel, who has been THE MOST amazing and supportive spouse a woman could ask for. He never once questioned my dream and has forfeited sleep, his man cave, and time with me in support of my goals. He has done loads of heavy lifting, moving machinery, and sharing his power tools. Jason has built and rebuilt shelving, wrapped and hand delivered packages, recommended my work in spaces where I was not, and kissed my booboos along the way. I could go on and on but will not, for the sake of time. Thank you, Jason, for being my hero.
And finally, SHOUTOUTS to my family, especially my mom, my awesome sisterhood of friends, former colleagues, and my customers! I really wish I could name them all individually. This group has also supported me in many ways, either with an encouraging word, many referrals, purchasing from me, sharing and tagging my work on social, or pushing my limits by requesting commissions that stretched me as an artist. Their belief that I could do it, helped me to realize and believe that I could. THANK YOU, ALL, SO VERY MUCH!
Oh, how could I forget, just one more.  SHOUT OUT to you for your time interviewing me and for your team that worked on this amazing opportunity.  Thank you ShoutOut ATL!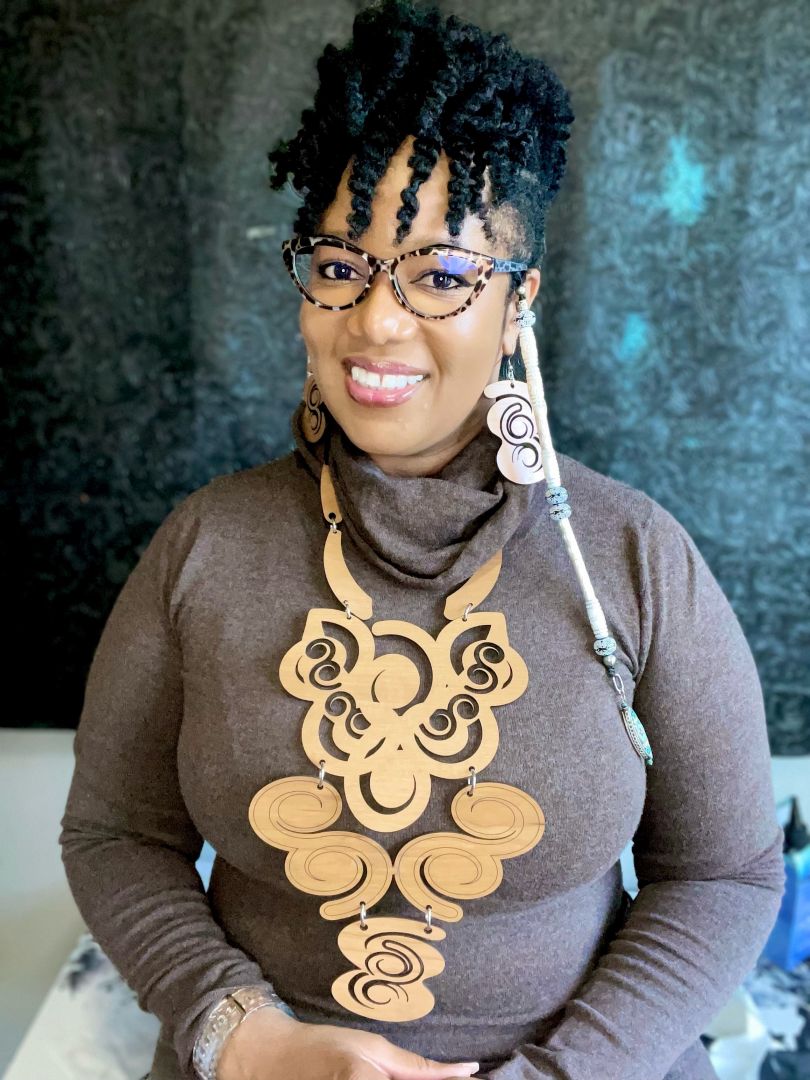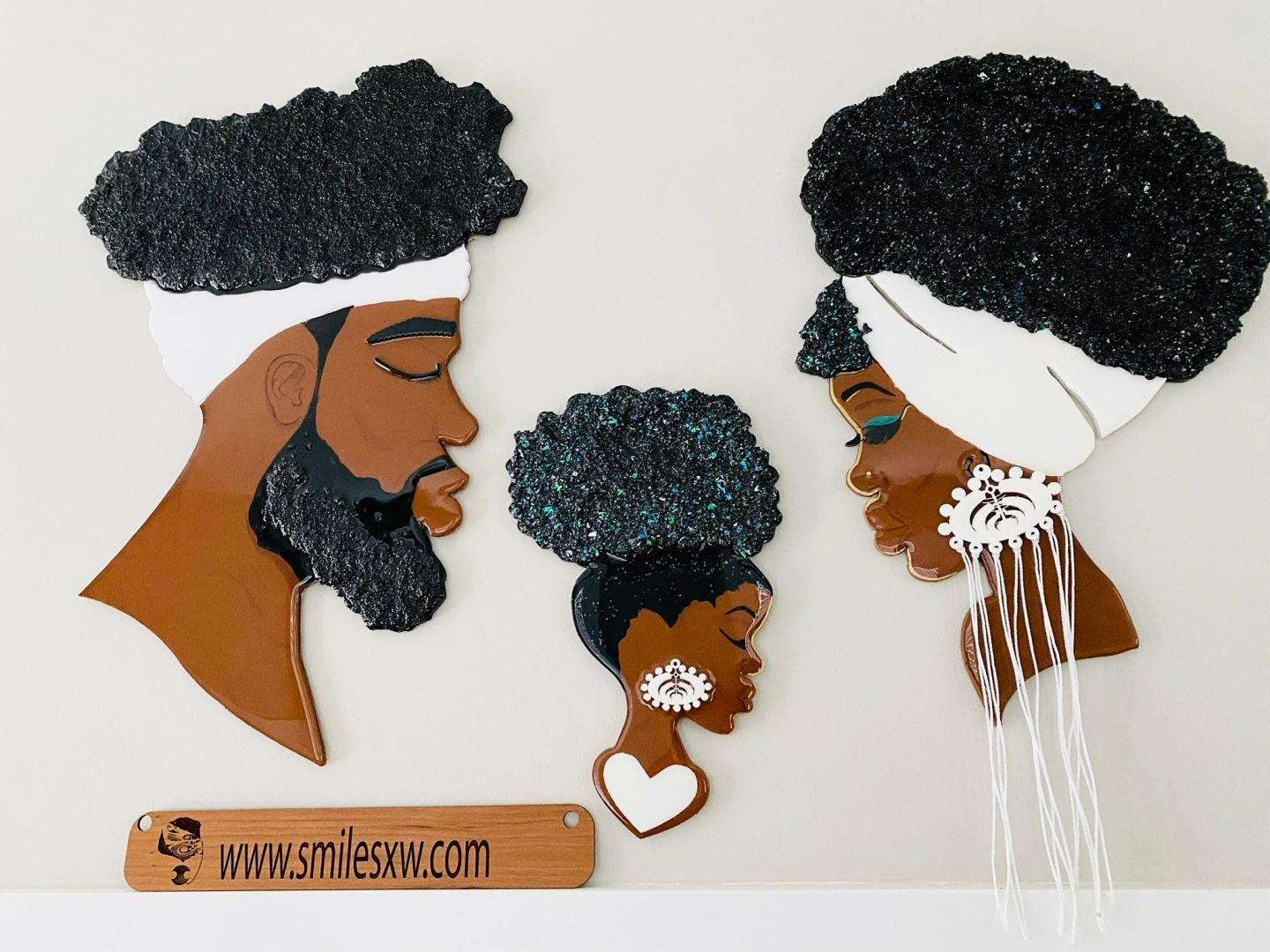 Website: https://smilesxw.com
Instagram: https://www.instagram.com/smilesbywrapstar
Facebook: https://www.facebook.com/Smilesxw
Other: My Link Tree: https://linktr.ee/annmariesmiles
Nominate Someone:
 ShoutoutAtlanta is built on recommendations and shoutouts from the community; it's how we uncover hidden gems, so if you or someone you know deserves recognition please let us know 
here.