Meet Alicia Godmasch: Film Producer, Writer and Location Manager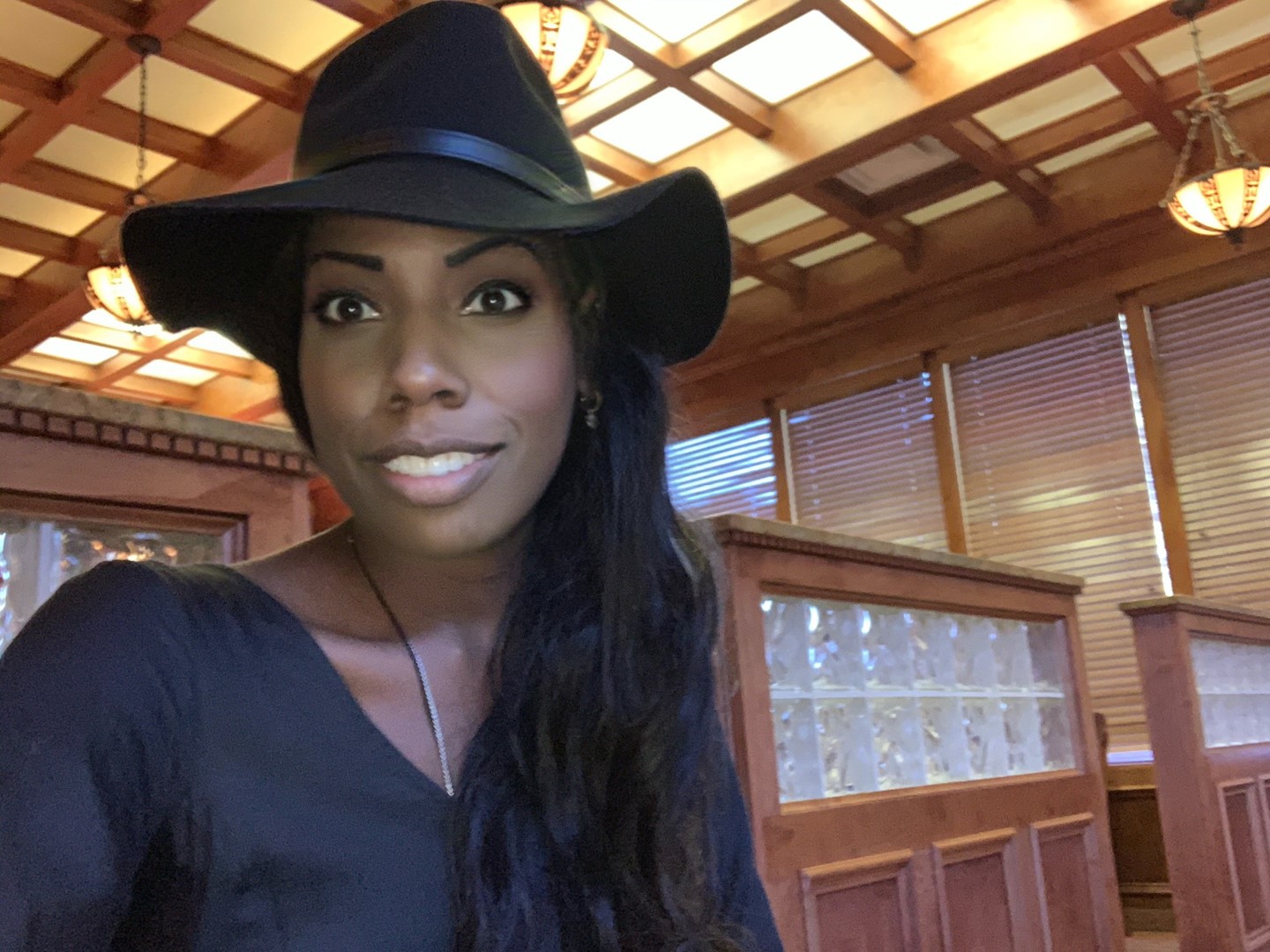 We had the good fortune of connecting with Alicia Godmasch and we've shared our conversation below.
Hi Alicia, why did you pursue a creative career?
I pursued a creative career because I felt as if Corporate America was too stifling of an environment to endure until retirement. I wanted a career that was intellectually and creatively stimulating, someplace where even the most outlandish fantasy could be considered, developed and possibly even released into the universe through an entertainment medium. I wanted to inspire and be inspired. The path that felt right for me was making movies and I have never regretted that decision.
Can you open up a bit about your work and career? We're big fans and we'd love for our community to learn more about your work.
About my art: I am Executive Producer of an Atlanta based, joint venture film production company called Maswell Films. Additionally, I am Executive Producer of The Bigger Picture Films which is based out in Los Angeles. And last but not least, I am a Writer and a Location Manager. My business partner at Maswell Films, American Executive Joe Howell, and I seek to create upbeat, family friendly content with a rating of no higher than PG-13 or TV-14 in all genres. As far as pride and excitement are concerned, I am grateful and proud of so many things in my career. I love the film slate that I am developing right now with my business partner at Maswell, because we are telling uplifting stories and I believe that we need that kind of content at the moment. We are also in the process of putting together some really exciting documentaries and possibly a reality series. At the LA based company, we are working on an SciFi/Epic project that I love. I have been working on it for a couple of years now and it is finally coming together. Plus we have a few television series and an exciting competition show. Of course, there is only so much elaboration that I can do on these projects at this juncture, but I will tell you that they are amazing. Moreover, I have a SciFi novel which is Retrograde: The Darkness. I will be releasing it on November 15th and I am just thrilled to bits over it because of the way the story organically revealed itself to me in different facets of my life. I cannot wait to share it with the world. What sets me apart from others? Well firstly, my life's narrative is somewhat different than the average person and this has given me a unique point of view. For instance, I spent about a decade of my life living in different countries throughout Europe. I began traveling during my college years for internships. Upon graduation, I traveled for work. When I met my husband, I ended up living there for love. To this day, I definitely have an affinity for Germany, Switzerland, Malta and Italy. All of these locations made a profound impact on me in various ways and I am still very much influenced by them. I try to channel all of this energy into my projects and look at my content from a wider perspective so that I can connect with a larger audience. How did I get to where I am today professionally? It was a process and that process enabled me to understand and appreciate the mechanisms of business first before I ventured off into a more creative environment. In the beginning of my career, I wanted to be a businesswoman. I wanted to wear my heels and my pencil skirt and sit at a conference table and I afforded myself those opportunities. I learned how to market a corporate entity, how to manage a budget and a general ledger, how to stand out in a multinational company and I learned how to sell. Learning sales was really one of the most important skills that I learned because it does not matter what industry you are in, we all have a product to sell. Afterwards, when I transitioned into the Entertainment Industry, I had a business mindset. That mindset along with a lot of gratitude and patience helped me to get to where I am today. Was it easy? No. But I do not believe anything worthwhile is ever easy to attain. It took a lot of hard work and dedication. In fact, I was just on a podcast and one of the guests that was on the show said "you have to get on the island and burn all of the ships". That was exactly what I did. Now that statement did not mean burn your bridges, it just means that when you are determined to make your way on a trail leading to someplace, don't give yourself a way out. Stay on the trail and learn how to make it work. Find a way to make it happen. That's the only way that you will have success. In the beginning of my career, there were a lot of naysayers and skeptics but their opinions never mattered because I knew full well that they didn't understand the process. And that's just the thing. They will never understand your process. It isn't meant for them to understand it, so don't waste your breath. You don't need anyone to believe in you for you to make it. As long as you believe in yourself, that is more than enough. What I want the world to know about me and my brand is that I am here to tell a new kind of story. It is inclusive. It is beautiful. And it is reality. These stories are for all people.
Any great local spots you'd like to shoutout?
Oh this is FUN! Okay so here's what we would do… The first thing that we would do would be to go to Tassili's Raw Reality on Ralph David Abernathy Blvd and buy a whole "punany wrap". They are a vegan restaurant that I am absolutely obsessed with so we would have to head there first. Then we would go from there up to the Woodruff Arts Center because that is also my happy place and head over to Botanical Gardens to finish the evening and possibly take in one of their events. The next day I would take them to True Food Kitchen because it is another favorite place of mine. I would order them a kale salad with extra dressing because I would need for them to share in that addiction. We could go shopping at Phipp's Plaza and call it a day. The next day would be The Civil Rights Museum and a trip to Ebenezer Baptist Church because that is where Martin Luther King Jr. spoke. It would be a low key day of reflection and perhaps some interesting political dialogue. I would finish the day by sending her on the Ferris wheel while I grabbed a coffee. I would also need to take a Sunday and take her over to Parish for brunch. Their brunch is so freaking good! It is unbelievable and then right across the street their is this serious massage place that a friend of mine from LA found. I have never had a massage that good before. We would need to go back there for sure. And then finally at some point in time we would need to go to White Provision in Atlanta because that area is also a great little spot. I just love that area so much. My friend Lisa and I would go there and get these salads from Upbeet. If you have not been to Upbeet yet, oh wow. I don't know what to say but I know that you are missing the best salad that you have ever had. They also have this drink that costs a whopping $13 but once you drink it, you know why it costs that much. Oh yeah! Then Ponce City Market would be the maybe final stop before I sent them back on their way because I love going there as well. It has a super cool low-key infectious vibe. I could go on and on actually but I will stop there.
Shoutout is all about shouting out others who you feel deserve additional recognition and exposure. Who would you like to shoutout?
Yes. I would like to give a shout out to my Mom, Tina Thomas. She deserves a lot of credit and recognition for my story. She is an amazing woman and I definitely am grateful for having her as an example in my life.
Website: www.aliciagodmasch.com, www.sunlightcasting.com, www.maswellfilms.com
Instagram: @aliciagodmasch
Linkedin: https://www.linkedin.com/in/aliciagodmasch/