Meet Alex Watson: Artist & Designer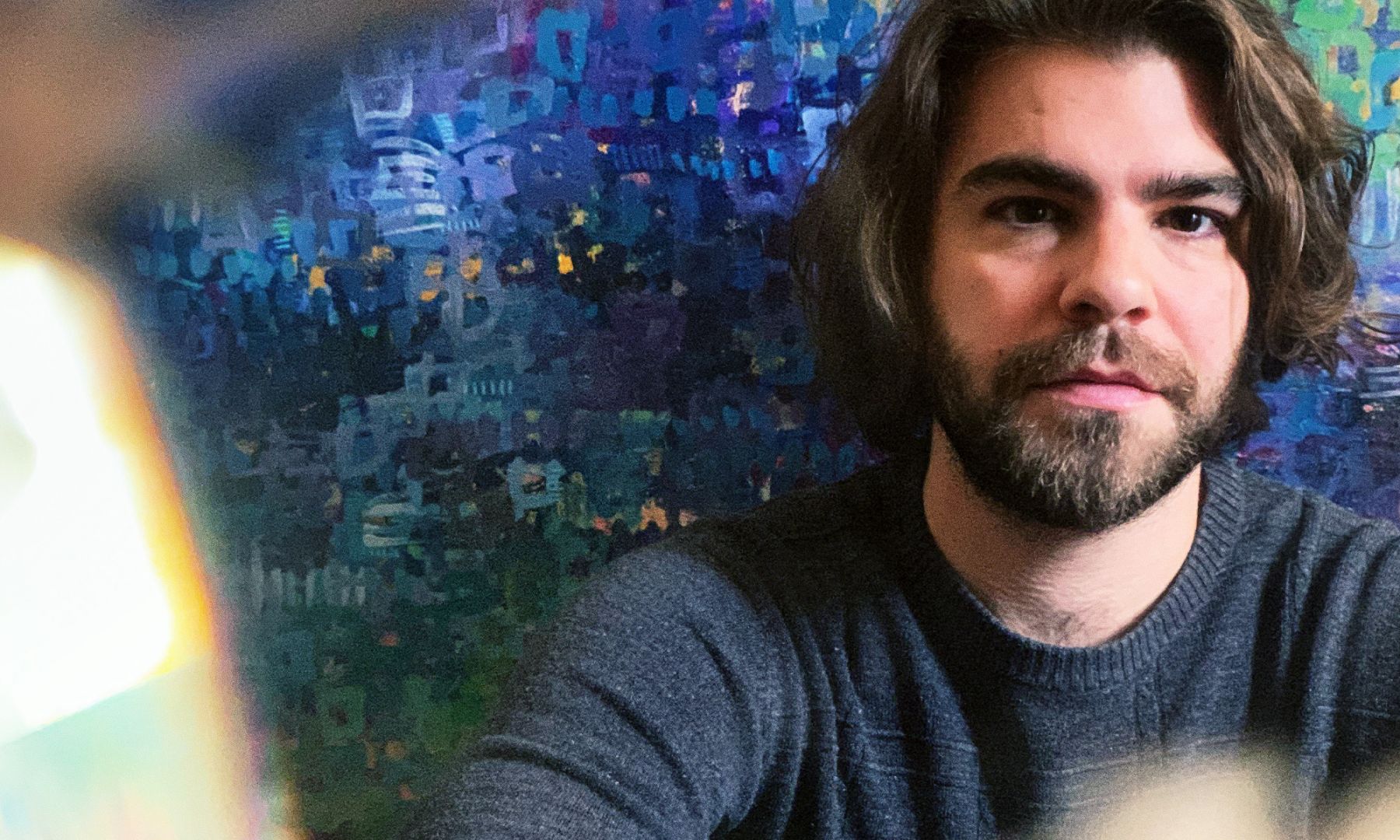 We had the good fortune of connecting with Alex Watson and we've shared our conversation below.
Hi Alex, have you ever found yourself in a spot where you had to decide whether to give up or keep going? How did you make the choice?
I think it is important to make a distinction between giving up and making adjustments or changes. It's inherent in my artistic process to allow myself to experiment and problem-solve as I go. This keeps my artwork fresh and interesting and keeps me invested in my creative practice. When you have that struggle where you are forced to think differently, the outcome can sometimes surprise you. You are constantly learning and evolving, therefore what you want and need can change. It is not necessarily giving up—you can still move forward even if the goal has changed. If I am creating art and I find myself unsatisfied with the result of a piece, I think it is okay to put it aside and work on something else for a while. If I am still not pleased with the result after a few days of sitting with it, I can always paint over it. Layering work on top of work—for me—adds more interest. Plus I still have that experience of creating what was underneath; I learned all those lessons and was able to let go of them and create something new out of what I thought may have been a failure.
Let's talk shop? Tell us more about your career, what can you share with our community?
I've been very fortunate to have the support of friends and family. There were definitely moments where I questioned whether I was doing the right thing professionally and they always have really encouraged me to follow my dreams and keep creating. It definitely hasn't been easy. I left my full time job in 2018 to focus more on creating art and doing freelance design work. It was a very scary step—and it still can be sometimes—but I knew I needed to make a change and focus more on what I loved doing. There was not initially a steady paycheck, and some months are great for art sales and others not so much, but I do think people could see I have a strong work ethic and a true passion for what I do and that's made them want to work with me.
I've learned a lot over the past few years about viewing myself as a brand, forcing myself to start treating my art as a business, and more about my creative process. I know I am my own worst critic; I get in my head a lot with concern about how people are going to view me and my art. The truth is people do not care as much as we think they do. You mustn't take people's opinions of your art as a personal attack against you ("water off a duck's back" as my partner tells me). Art is so subjective—so as long as you believe in what you are doing and have a purpose things tend to work out. You should be making art for you, not for other people. And what people don't realize is that art really is a big business, which can oftentimes mean people take advantage. Be wary of potential art opportunities that seem to come out of nowhere. If it seems too good to be true, or too generic to relate to you and your work, it probably is. There are a lot of people online trying to make money from artists. You should be compensated appropriately for the use of your work and deserve to be seen and respected as a professional. Know that your work has value.
My art is constantly evolving, but it's all based on my relationship to the canvas and the paint—the physical act of painting. I really enjoy experimenting and challenging myself as an artist so my work is consistently in a state of change and adaptability. Creating art is a very intuitive and therapeutic process for me and has become a necessity in my life. At this time I'm really loving the relationship between geometric, gridded, city-like patterns playing against the visual of classical floral arrangements.
If you had a friend visiting you, what are some of the local spots you'd want to take them around to?
While we are all mostly at home right now sheltering in place because of the COVID pandemic, this has been making me miss some of my favorite spots in the city. I am definitely looking forward to going back and supporting these small and independent businesses when it is safe for everyone. So here is my list of favs and why I love each of them:
– I live in Candler Park so I frequent Gato and The Flying Biscuit for breakfast and do a lot of my shopping at Candler Park Market. There is also this nice gallery (Gallery 378) down the street that always has some beautiful art shows.
– East Atlanta has a lot of really exciting places for a night out with friends. Start with delicious food and drinks at Argosy. If you want to jam to some local indie bands, hit up the Earl. And obviously there is always a lot of fabulous entertainment at Mary's.
– The Poncey area has a lot of fun things to do. The Plaza Theatre plays a lot of independent film and has the Rocky Horror Picture Show on Friday nights. Further down the road is the Clermont Rooftop which has a beautiful view of the city. Across the street is Bookhouse (which is a great pub) and MJQ (for wild underground dancing, if that's your thing).
– I also really like being on Edgewood for the evening and frequent Joystick, Mother and Church. Arcade games, slushies, and ping pong—what more could you ask for?
– For live theatre, 7 Stages or Out Front Theatre.
– For brews, Monday Night Garage and Orpheus.
Who else deserves some credit and recognition?
I definitely would not be here today without the support of my parents, Gwyn and Craig Watson and my partner, Kory Gabriel. They have been a constant source of positivity and encouragement throughout my life and art career. I also want to give credit to my artist mentors including Amira Rahim for fostering a sense of self identity in my art practice, and to the most badass art professor, Joseph Norman, who constantly challenged me and pushed me to become a better artist, and to have fun while doing it. For me art is also about connecting with community, and I have to credit the Atlanta Film Society and Out on Film for helping jump start my career in local arts organizations. That close-knit community helped stoke my passion for creativity, film, and design here in Atlanta and has led to so many long-lasting friendships.
Website: www.AlexWatsonCreative.com
Instagram: @alexwatsoncreative
Linkedin: www.linkedin.com/in/wmalexwatson
Facebook: Alex Watson Creative
Image Credits
Alex Watson and Kory Gabriel