How to think through whether you should start a business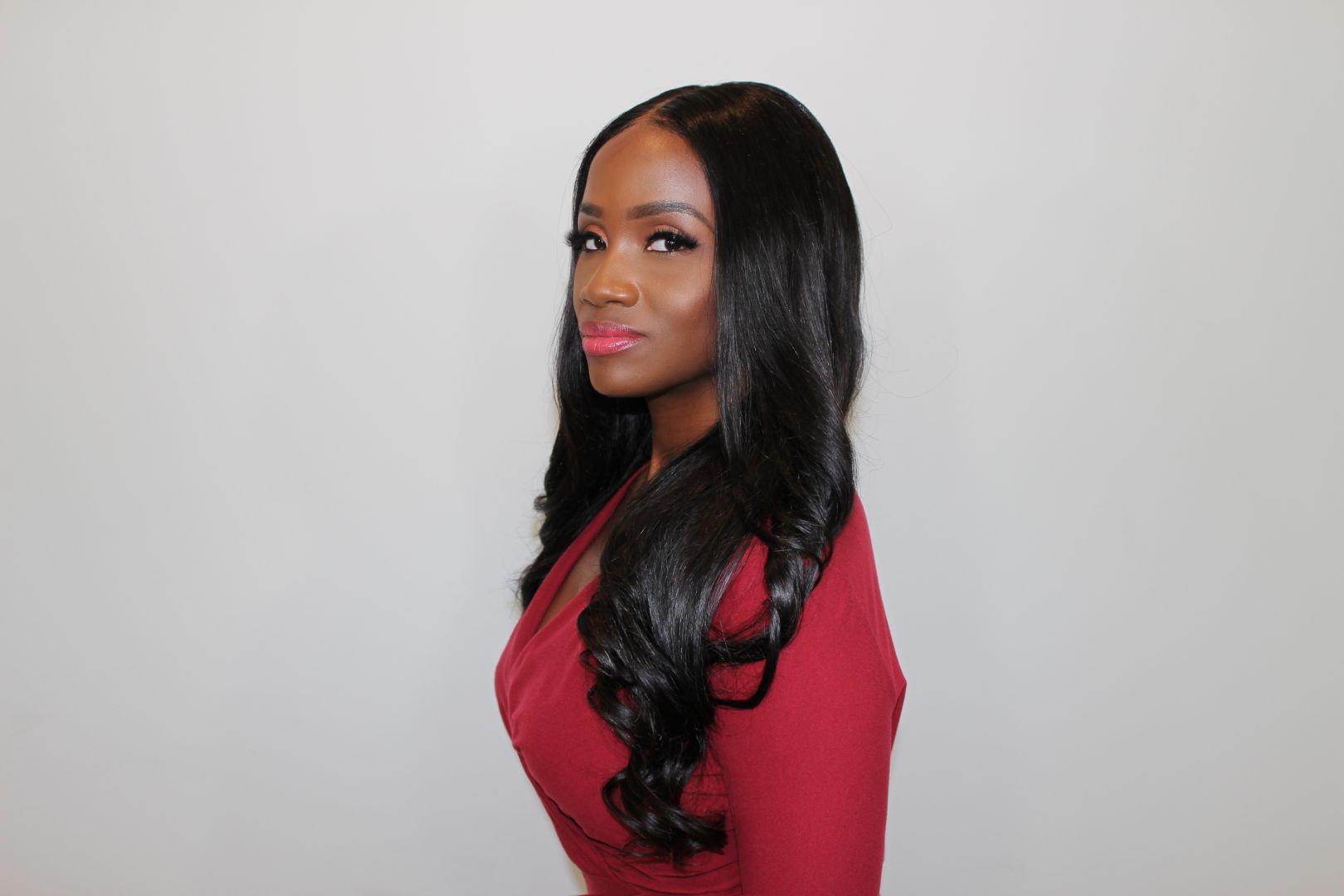 Readers often email us asking us for advice about new businesses they are thinking about starting and we often find that many of them don't have a framework for thinking about a more fundamental question: why should or shouldn't you start a business?
Below, you'll find how successful entrepreneurs from across the city thought about this very question when they were considering whether to start their businesses.
Lane Grosser | STOTT PILATES® Certified Instructor & Mama

Since I was a little girl, I had dreamed of creating my own business. I was the entrepreneurial kid – the one who's at your doorbell selling wrapping paper during the holidays, the one who makes her own babysitting flier (well before she had nice penmanship) and slides it into the frame of your front door, the one who starts a lawn care business with her dad and brothers and the one who makes jewelry to sell at the annual summer arts festival in her college town. As a preteen I became fascinated with the fitness world and could be found on the daily in the basement of my childhood home doing workout after workout because I thought it was just so fun… and, to be fair, I was all about those abs of steel and chiseled arms. Jane Fonda and Gilad were two of my favorite fitness personalities. Step aerobics and virtual beach workouts? Oh yeah. You could say that I was born to move. Fast forward a few years and I was training hours a day in ballet, modern dance and jazz dance. Even in those early days of my dance education, you could find me in my parent's basement doing fitness videos on the days that I wasn't in the studio training. Read more>>
Rashad Davis | Digital Community Manager

I was a manager at Walgreens and I saw the numbers and felt like it was possible to accomplish. On a daily basis, pharmacy would generate thousands, photo department, front register, etc. and it inspired me to build a blog that would interest visitors in different areas. Read more>>
Lisa Maye | Wine Enthusiast & Enterpriser

The old adage "the older you get, the wiser you become," certainly rang true for me as I was approaching being vested in my state pension plan. I always knew that having the ability to create and maintain multiple streams of income would produce a more secure future for myself leading up to and into my retirement years, however, how I was to accomplish it was yet to be seen, let alone manifested. Read more>>
Danithea Ward, EdS | Chapter Organizer 100 Girls of Code Conyers

The thought process behind starting this nonprofit was to first understand the 'why'. After attending a coding workshop, I saw the need to teach girls how to think. Once they understood that EVERYTHING in programming required them to 'think' of how to get to the next step, or think of how to give explicit instructions, in order to satisfy a command, Then, they will see success. Now, back to the why. At the time that this chapter started, there was only one other chapter in Atlanta, which was about 30 to 40 minutes outside of Conyers. So, since the facilitators did not want to travel, I had to start my own. I felt that the girls in the Conyers area should also be able to experience what other girls located West of us were experiencing. I wanted them to learn the foundations of computer programming because most jobs involve programming of some sort. I also figured that if we started the girls early, they would be able to enhance their skills through various workshops, and hope that they would love it so much, that they would pursue a degree in STEM or an area of programming. Read more>>
Alyssa & Mariah | Teen-Entrepreneurs & Owners of Boujee Lil Boss

My sister and I love fashion, art, cosmetics, crafts, just a little of everything. So when we started this business we wanted to incorporate everything we loved in it. So we brainstormed a lot on certain things we like and also our friends. It was nerve wrecking and learning process. Read more>>
TJ Jones | Creative Director & Visual Artist

I was working for a major VFX and Creative Content Studio in New York City back in 2015 – 2017 and I saw how everything was ran. Everything. Coming up, I started out as a Runner. A Runner was the first person a client would see or hear on the phone. We were named Runners because we were always moving and delivering top tier client services. We were taught how to present things down to the smallest detail. We were also taught that if client services were spectacular on top of the creative work being top tier…the client would be a loyal client and bring in more work to us. This was a studio dedicated to many forms of entertainment from animation, emerging technology, production, visual effects, editorial, and colour that would attract the likes of commercial ad work, music videos, gaming, films, fashion and beauty campaigns. I was a sponge at every moment and held on to my own creative pursuits. I originally came to the studio in hopes of pursuing animation. I remember receiving my first assignment to animate on a PROGRESSIVE commercial. Read more>>
Beth Acker | Owner of Charlie and Friends Boutique

The thought of starting my own business and working for myself has always intrigued me. I completed my MBA in 2016 but did not have a clear vision of what my future would hold career wise. The idea of starting a children's boutique came to me after I was becoming frustrated while shopping for my son, Charlie. I quickly noticed the lack of representation boys have in clothing stores, even in some of the big chain stores. I had one of those "light bulb moments" about opening an online children's store with priority driven to boy clothing. After months of research, soul searching and a lot of shopping, Charlie and Friends Boutique was born. Read more>>
A.LeSha | Creator/ Designer

My thought process behind starting my business was too come up with a one stop shop of all natural ingredients for the culture. Something safe enough from the men and women all the way down to the babies. So many things aren't made geared toward our skin, and well-being so I wanted to be one of the few companies that supported our community. Read more>>
Maliyah Mayfield | Founder of Gurl 2 Girl & Owner of Kalua Rae LLC.

As an entrepreneur I find it very important to be around like-minded individuals that really understand you and the journey you are on. This lead me to start Gurl 2 Girl Networking Group! A safe space for creative women to collaborate, network, and showcase their work. We have monthly markets and workshops to help take our brands to the next level. Read more>>
Doug Pisik | Wood Artist

I currently run an art business creating original works – mostly from wood. I started in the corporate world with pretty common positions (computer development, project management, people management, etc.) which I enjoyed, but wasn't my passion. Creating wood art and sculpture was a hobby that I assumed would be something I'd enjoy as a "retirement job" much later in life. Then a few years ago the company I worked for was moving operations out of Atlanta to New York so it was time for me to look for a new position. I started by looking for another corporate position, but then had an epiphany…why wait for retirement to do what I genuinely enjoyed. Of course, starting a new business that is totally different than what I used to do was a large risk. Fortunately, my wife and I realized that I had been inadvertently prepping for this new career change for many years. 1) I had all the tools and materials I needed to start making product in my workshop. 2) I had been saving wisely for many years. Read more>>
Ambria Kaye | Hair Business Owner

In 2011, there was a void of quality hair extensions on the market. I remember going to the beauty supply to buy hair that would shed and tangle, realizing it would only last a couple of weeks.  That's when I decided I wanted to provide a great quality product that would last and at a reasonable price for my clients. By feeling that void it allowed me to start Kaye's Fab Hair. Read more>>
Simone Leo | Cosmic Roots- CEO

My thought process behind my business was to elevate the consciousness of melanated Womb-men and Men. Goddesses in particular (women). When creating Cosmic Roots I wanted to formulate hair products that will be nourishing to the hair, scalp and soul. I was that 13 year old teenager battling with my inner being questioning is my hair good enough, should I straighten it, will I turn heads with this Afro, do I have good hair? Is my hair acceptable for this job interview. If you're a black Woman I'm sure you can relate to at least in if these. I want my customers to love their hair and accept all the good that comes with it. Just like the plants that are here on Mother EARTH; Our hair absorbs light and has a spiritual connection to the cosmos. All the herbs that's are used in my Vibes and frequencies Herbal Hair Oil are food grade and can be ingested as a tea to promote healthier hair and skin. Read more>>
Rachel Gregoire | Game Creator, Educator & Inclusion Strategist

Most people start businesses, because they have products they know they can get paid for. When my husband and I launched Fam Foolery, we didn't have a single product or service to add to our store. We were purely motivated to launch the brand to help us get through one of the most traumatic experiences of our lives. At the end of 2017, our first daughter was still born, and though her life was short lived we wanted to do something to bring honor to it. A light bulb went off for us when we realized that the one activity that helped us get through this season was playing games with friends and family. What I know now is that we aren't special – there is power in play. People have been using games for centuries to build relationships. de-stress and solve problems. At that time, we thought we were creating a game company to help ourselves heal, but the truth is we were establishing a company that could help people all over the nation de-stress during one of the most difficult seasons in history. Read more>>
Saudia Raye | Owner of a Clothing Brand & T- Shirt Printing Company / Entrepeneur

It was all over the place. ( hints the brand name ) I just knew the end goal for me, was to help people in a way that reasons with anybody and that was through clothing. Read more>>
Candace Barker | Graphic Designer,Business Mentor & Youtuber

Earlier this year I decided to transition out of selling hair and decided that I wanted to get back into graphic design I've always been good at computers as a child and I fell into graphic design when I was 17. When covid hit it effected my hair business heavy but I decided that I wasn't passionate about any more to even keep going. When I decided I wanted to back into graphic design I wanted to do more than graphic design. Alot of people came to me and asked for business advice for the years. I helped a few people over the years with there businesses and setting up there website getting there legal stuff straight ect. But I just did for fun,never thought about really teaching or mentoring but then it clicked it was like hey I know alot about business and alot about graphics why don't I combine the two! Then Renee Digitals and Marketing was born I named it Renee Digitals because it is a digital based service and product business helping brands create there six visions through graphics Ebooks classes and more. Read more>>
Ebony Robinson | Reiki Master, Certified Personal Trainer, Best Selling Author

In a simple word, healing. Whether it's an illness, a heartbreak, some form of trauma, or even being born, there is not a person alive that has not experienced some event that they needed to heal from. Knowing this and knowing that as humans our bodies are self- healing, and the passion that my partner and I have for healing led to creating Kismet Honey-a Wellness Solutions Group. Our business allows us to use our creativity to practice healing, as well as educate and advocate for it. Being able to combine so many passions into one great purpose gave us the momentum to start and never look back. Read more>>
Ashley Alexander | Founder of Skinopsis

I wanted to start my own skincare business because my skin needed it, and I knew there were plenty of other people who needed it too. People who suffered from acne and skin ailments for years just like me, and were looking for a natural and restorative product to cure their skin and keep their skin looking and feeling healthy too. So from all the years of research and studying what makes skin do what it does and how can you combat it naturally came Skinopsis. A natural skincare line derived from an intentional blend of essential oils. Our carefully curated blends are powered by research and dermatology so we can get to the root of the problem, not just cover it up. Read more>>
Marcus Fitzpatrick | Private Chef & Entrepreneur

Starting my own business was less about not wanting to work for anyone else and more about not limiting the amount of value I could create. I wanted to take that responsibility to positively effect my life and the people around me. I knew I could not do that, limiting myself to a set number of what I could get paid for the value I brought to the table so ownership was the obvious choice for me. Read more>>
Jasmyn Morrison | CEO of Jay're Naturals 👑
The BIGGEST thing that inspired me was of course independence. I was floating around all these different jobs that I didn't really care for. And I soon came to the realization that I really didn't want to work under anyone else besides myself. It was definitely time for me to be my own boss. Read more>>