How do you think about work-life balance?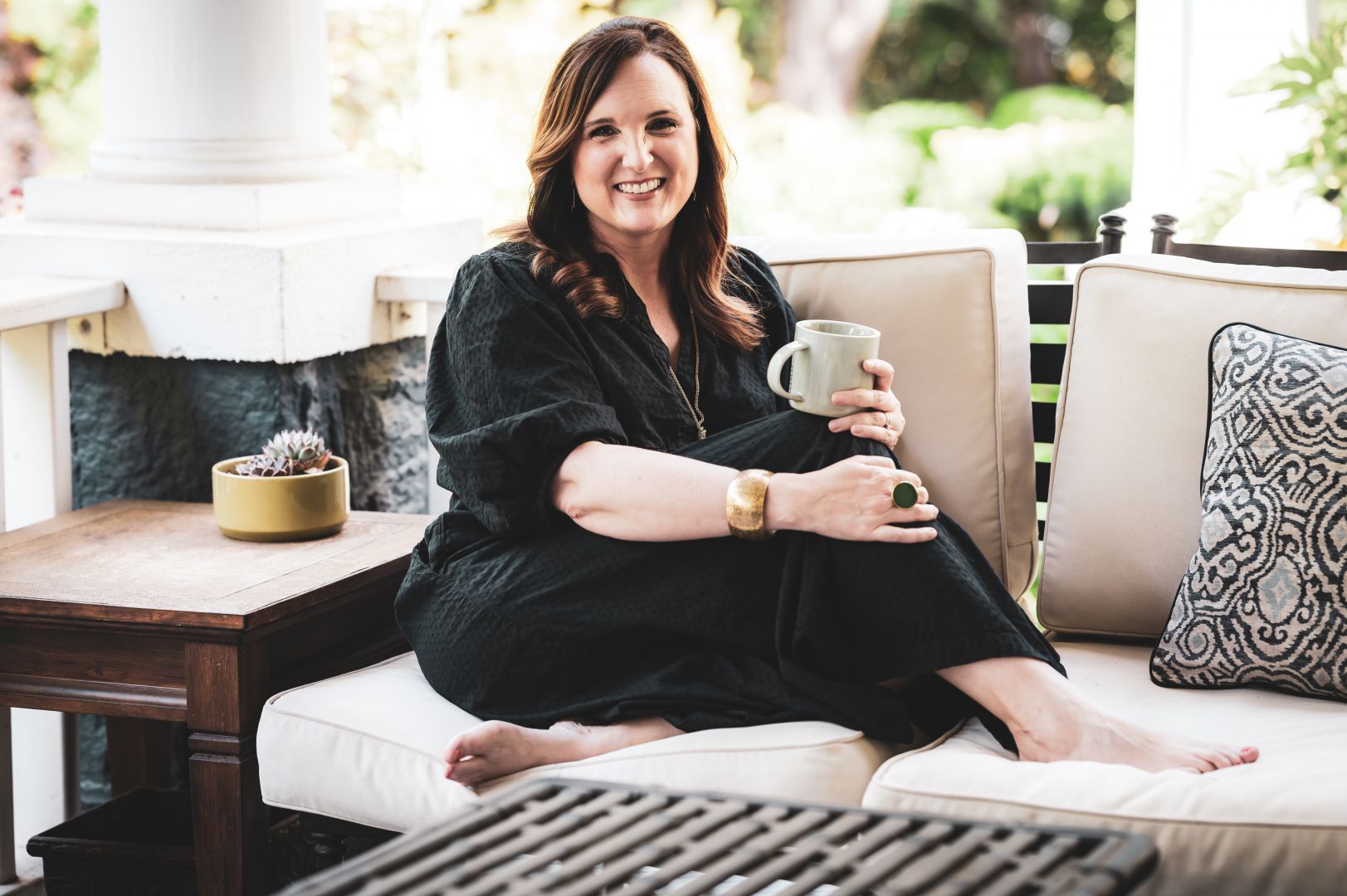 By far the most common conversation we have with the folks we interview is about work-life balance. Starting a business or pursuing a creative career makes finding work life balance really tough because there is no clear start and end to one's work day. We've shared some of our conversations on the topic below.
Brittany Brown | Wife, Mom, Medical Assistant & Model

I would consider my balance over time to be more of a juggle. After a lot of major life changes, the balance has come into play now more recently than ever. With time, I am learning to approach obstacles with a plan. Read more>>
ALISON English | Creative, Author, and Curator of Pretty Things

I believe work life balance is a novel idea, but I have never found that the scales balance perfectly. And let's be honest, they usually tip towards work (it seems to never be done). I shifted this perspective several years ago when I decided I was going to prioritize taking care of myself. Read more>>
LaDonna Ford | Event Planner and Principal Designer

To be completely honest, this is something that I still struggle with. I am married with two children AND I work a fulltime job. I am blessed to have a thriving business, but I have to be intentional with my time and "present" when I am present. Read more>>
Kristin Roberts | Artist/Illustrator

Work life balance has always been important to me, but it's gotten a lot blurrier over the past few years. Currently I work full-time in human resources and art/illustration is a secondary business. Because of this, the line between work and life can get a bit confused. Read more>>
Naivasha Gleaves | Teacher, Actress, Entrepreneur

In the last couple of years I learned to create a system that aided me in creating a work life balance. When I started grad school in 2019, I was forced to prioritize my life. I was struggling to balance being a single mother, teacher, cheer coach, and focusing on school. Read more>>
Julie Demers | Holistic Pelvic Therapist

Work-life balance is constantly changing in my life. Before kids, I thought it was essential to keep time for fun activities even if I loved my work and it kept me busy. Now that I have 3 kids, it's even more critical to keep that in mind. That is why I started my business: to give me more freedom, but it didn't go as planned at first. Read more>>
Robin Sha'Von | Advanced Esthetician & Lash Artist

My work life balance has changed a lot. I am currently a full time advanced esthetician student , while also working for myself as a lash artist. I decided to go to school to learn new things so I can also add new services. Read more>>
Zakia Miller | Esthetician & Owner – Ansari Aesthetics

Fresh out of college, during the early years of my career, I had no interest in work life balance. I was primarily focused on work and advancing to the next level. Constant studying even after college filled my nights, while I let work consume my day. Read more>>
Bryan McBrien | Former Hollywood Artist and current plant shop owner.

I started working in the Hollywood Film Industry in 1997, with my first credit on the feature film Contact. That began a life of waking up at 4:30am and being on set at 6am for what felt like almost every day for about 20 years. Read more>>
Tiffany Semmons | CEO, Author and Creative Director of So Much Semmons

My work-life balance has changed a lot over the course of seven years. Now that I'm a mom and a wife (not to mention a preschool director), there's just no comparison to how much more complicated things have become! Read more>>
Jessika Jackson | Writer and Editor

I'm amazed at how flexible I've become, and I attribute that to being a working mother. I used to have really rigid ideas about work and life and balance. I equated success to how well you did at work. Read more>>
Jamie DuBose-Johnson | Self-care Enthusiast

Work life balance: What exactly does this mean? To me the definition of work life balance is maintaining your sanity while working, having a family and sustaining moments of self-care. Read more>>