How do you think about work life balance?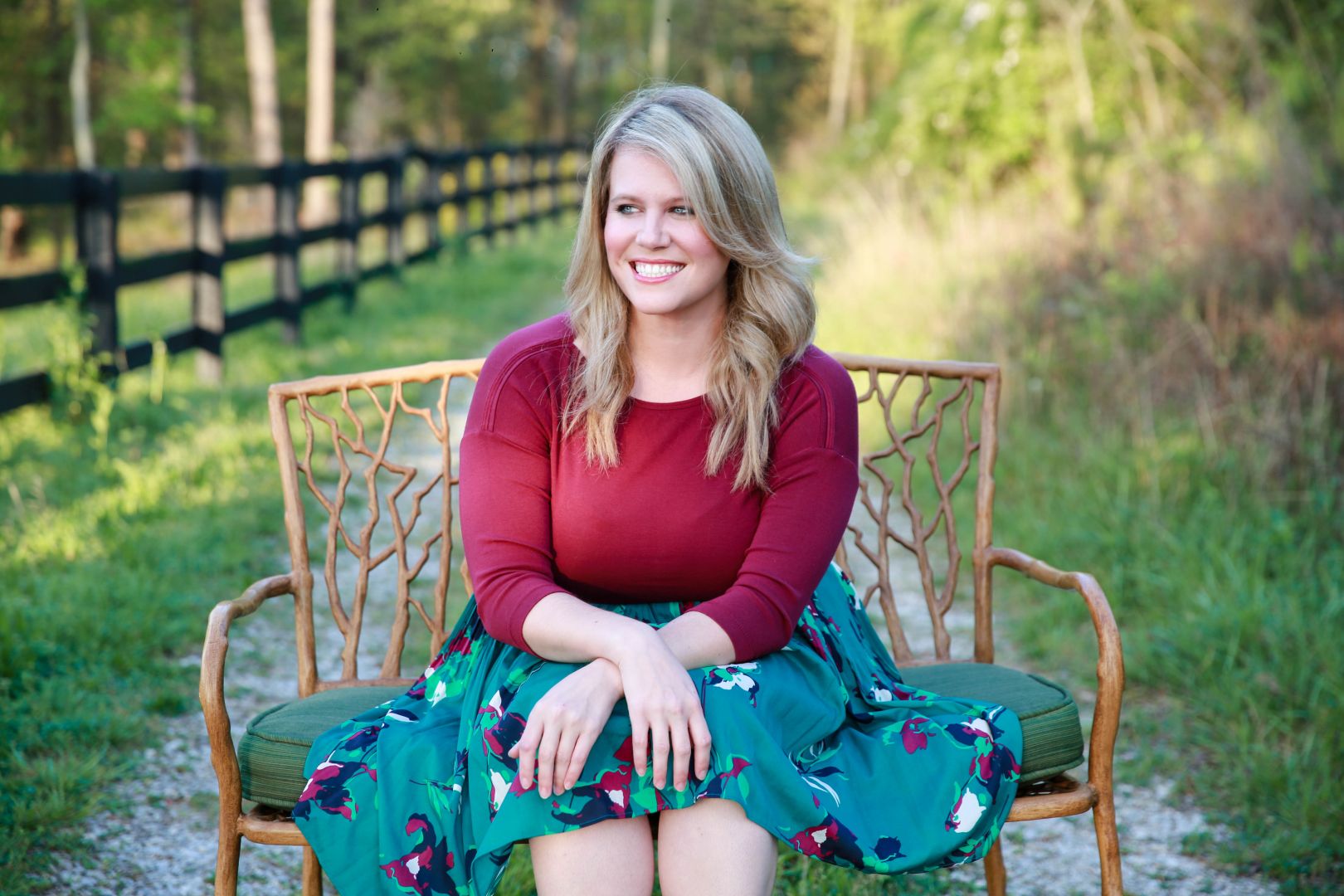 24 hours in a day, 168 hours in a week. Junior investment bankers regularly work 80-90 hours a week. Many other high profile professions require the same level of commitment. Often those on the outside claim that working 80-90 hours a week is bad/wrong/terrible/silly/etc but we've spoken with so many folks who say working that much has been the best decision of their life – it allowed them to develop a deep and strong skill set far faster than would have been possible otherwise. In other words, by working 2x the hours, they were able to generate 5x or more the rewards. And depending on where you are in your career, investing heavily in your skills and competence can pay dividends for a long time.
Hadrian Horton | Stamp Carver | Artist

Work life balance has been extremely challenging, especially this past year, which I know is true for everyone. I will start by giving you a little look into my world. My husband has been working at home for over a year now. We have three amazing children, ages eight, three, and one. Together, we have gone through it all this past year. Seriously—from giving birth during a pandemic, figuring out virtual learning, helping my husband work at home uninterrupted with three littles under our feet, and making time for my dreams and small business on top of everything. It has been challenging, to say the least, but oh so worth it. My husband works from 8:30 AM until 5:30 PM. I try my best to fit in an hour of work or two during the day between naps, but I usually do not start my workday until 9:30 at night, working until about 2:00 in the morning. This is probably not the answer you were expecting!. Read more>>
Jasmin Monay | Beauty Industry Professional, Hair Loss Practitioner, and Women's Speaker

In our society today, balance is not often looked at as the sexy thing to do, especially for entrepreneurs. You often hear the phrases " Get the bag sis", "Hustle hard", or "Sleep when you die." The sad part is that so many people have played into that mindset, and burn becomes quickly evident. We drench ourselves in a number of task, to do list, and multiple income strategies, versus focusing on the one thing God has given us to do. There is ABSOLUTELY no shade in this, as I found myself simply "keeping busy", for the sake of a title, feeling important, or to hear someone say, "Wow, you're doing a lot, how do you do it?" I believe the lack of balance can truly be a sense of validation one may be seeking or the idea of just wanting to be busy. The problems arose when I was trying to give all of myself to everything and everyone, which left me depleted. Read more>>
Lauren Hisey | Continuous Improvement Consultant

My work-life balance had changed over the last few years when I moved from the corporate world to owning my own business. It took me a while to find the right rhythm of working with my clients, sales and marketing, writing for my blog, and networking. After finding that rhythm, I realized that I do not have to work a regular 9-5 Monday through Friday. Sometimes I need to work early mornings, evenings, or weekends. If I need to work during those times, I set a time limit to not overworking myself. But that doesn't mean I need to be "working" all the time. I find the right balance for working, vacations, spending time with my husband, and downtime for working out, gardening, and yoga. Each "work" day, I take at least 15 to 30 minutes for lunch. Most of the time, my husband and I have lunch together since we both work from home. Every evening about an hour before bed, I do make sure that I disconnect from all social media and work email. This allows me to wind down and set a good intention for a good night's sleep. Read more>>
Alanna Payton | CEO Rosee

Being a young CEO can have its ups and downs, I mean it's crazy! Working excessive hours, being a daughter, a supportive and understanding girlfriend, operating a PROFITABLE company; which is still "small" by the way lol and then finally me having some me time for myself. Being able to balance my lifestyle is a challenge, yet it's a huge improvement from where I started. I meditate and write out what I want for my life. I also write out what I want for my day. We have to understand, we have control over our lives and we have a choice on whether we want to be good or better. Read more>>
Lauren Fitzgerald | Baby + Toddler Boutique Owner

This is a tough one. For a really long time I felt I was doing almost everything halfway. When I was working I was popping in to check on my kids. When I was with my kids I was checking on my business and making sure everything was getting done and where it needed to be. It was a terrible way to do things. Now – I'm either clocked into work or I'm clocked into personal time. I try my best not to intermingle them too much. If I need to check something from work I sent an internal clock for myself. Check on what I need to and then clock out and I'm back to what I was doing. This separation can be so difficult – but let's be real what isn't difficult as a business owner when you first implement it – but it pays off. I feel like when I'm on my personal time with family or doing something for myself I can really enjoy that time. When I'm working I'm so much more productive because I'm not popping in and out of the office every half an hour to check on things. Read more>>
Candice Riley Campbell | CEO and Creative Director, Nimble. Design Co.

Work life balance felt like an unattainable ideal throughout my 20's. It was a concept I avoided discussion of because I always felt like it was a measure of success I had yet to grasp. Something defined by others and often read about, never mastered. The truth is, I worked to the point of recurring burn out for the entirety of my 20's. Travel was my only respite [and that travel was for work projects]. It truly wasn't until the birth of my second son (fast forward a decade) that I felt a distinct shift in this mindset. A brazen call to accept slow down, retire pace and be content with the reality that I will perpetually be behind on something to be present for someone else. The removal of necessity to always be on, has allowed me to show up in more intentional ways for my family, my team and myself. Read more>>
Catori Langley | Host of Tori Talk with Catori Langley & Multimedia Journalist

I believe work life balance is vital to success no matter what the business. I know people tend to say things about working while other sleep but I have always believed all that does is cause wrinkles and unneeded stress. Don't get me wrong though I do work very hard on my craft but I still take time for my mental health and happiness. I always say " what is the point of success if you get there and you're unhappy". I feel in the beginning I worked so hard for so many hours but when Covid happened I realized I am not good to anyone if get burnt out. I make a point to spend quality time with my family, boyfriend and new puppy Mink. I try to read a few chapters of a good book before bed and go to bed appreciating all the things I do have and have achieved thus far. All my work or stresses will still be there in the morning as long as I am blessed to see another day so I work and play hard. Read more>>
Sharon Denise Lewis | Business Coach, Publishing Consultant, & Podcaster

Funny enough… I have a love/hate relationship with balance. To give you a little background about me, I am a dual entrepreneur, a mother of two, a wife, and much more. I am a PLANNER in all things and balance has challenged me in that area. I have spent a lot of time chasing balance but during 2020, I realized that balance is what you make it. One way that I started accepting balance is by defining what it means to me. I had to break it all the way down and figure what it looks like to me as well. I am currently in a home office operating my consulting firm and publishing company with one virtual student and a 3-year-old. So, you can imagine that my home is always "fun." To give myself a strategy that I could see every day, I bought 6 whiteboards, analyzed the space in my home, and took inventory of what everyone needed. Two of my whiteboards are for business goals for each business, two of them are for each child showing their goals and needs, lastly, the other boards are for deadlines and declaring which day is dedicated to business, personal task. Read more>>
Keniysha J Watts | Luxury Event Planner & Serial Entrepreneur

My balance has changed drastically over the course of when I first started my business until now. Whereas I started my business in great health and only two children, but here I am today a mother of three small children and overcoming stage 4 breast cancer as well as brain cancer. My work life balance had to shift to where I could not physically do my part like I've always have, but to still run my business successfully and do so virtually. With the pandemic and my diagnosis of breast cancer I had to completely halt business altogether until I could find away to balance my health, family and businesses. Now I teach other event planners and creatives how to start their own business and doing so debt free. All while going through chemotherapy and taking care of my family. Read more>>
Zaria Singleton | Event Host and Retail Manager

Overtime my work life balance have changed drastically! Because I started my ambitions with promotions, modeling, and the plethora of other things that I do at an early age I was able to do so much in a small amount of time. Currently, having other obligations, I had to cut off a few of those side hustles and reassess how I manage my free time. I am at a point of my life where I work my job, work on my business and occasionally have other things that I add to my agenda. When I think about my work life balance honestly I don't even go out unless I am getting paid to host or do an event so I think you can figure the rest out. Read more>>
Aaliyah Thomas | Blogger & Content Creator

As of now, I am currently a Selling Business Manager at a department store working full-time. It can be a challenge finding time to work on my blog, and create content on a consistent basis. I'm working on finding time management techniques that will be beneficial for me to find the balance that I need. Read more>>
Jace Whitsey | Chef

When I first I had a 5 month old son and I spent a lot of time away from him. Once we got going and the business started to pick up I started to have more employees. I was able to really spend time with my family. When my wife was having our second child i literally took off two months to take care of her out and our toddler and then our newborn. Spending time with my family is very important to me and I made sure that no matter what I have time for my family. I've sacrificed a lot of my own profits to be able to do that but I wouldn't have it any other way. Read more>>
Georgia Lynn | The Empress of Energy; energetic coach, pranic energy healer, psychic/medium, & master yoga Teacher

I used to think work/life balance meant protecting my weekends & time off. Now my mantra for keeping a work/life balance is simply "Feel good." We need to feel good while we are working & feel good in our time off. I used to bust my ass working so hard for the weekends. I'd push myself so much that I wouldn't take breaks/practice self-care, & I'd feel like crud while I was working. Then, I'd get to the evenings/weekends & be exhausted, so I'd spend my time off feeling like crud, too. That's no life! Now, I don't really see any day as a work day or non-work day. I work every day. I play every day. I rest every day. I feel good everyday. Read more>>
Agnes Pagan-Hosley | Founder

For years, I struggled with finding work- life balance. Naturally, when you are doing something you are very passionate about and enjoy, it's easy to put a lot of your energy into it. However, at one point I experienced extreme burnout because I was trying to do everything at once in order to reach a destination. I had to embrace what I call a "Healthy Hustle" mindset and accept that the entrepreneurial journey is a marathon, not a sprint. Read more>>
Livi Birch | Actress, singer, songwriter, cat lover.

We try to make sure we don't overschedule things. When I first started acting things happened so quickly and I was trying to keep up with all my old commitments like musical theater and soccer. I have two brothers too so we try and make it equal and don't live our life out of the car – which we did at the beginning. My current school has been amazing working with my schedule and I am now only taking the core subjects which allows me to then work on my music and auditions in the afternoons and not being doing homework super later. I am changing schools at the end of this year which is sad but it is all about giving me (and my family) as much of a balanced life as possible. With acting I have learned that you can go through a really quiet period and then have 5 auditions in a week. It teaches me to prioritise and not panic. My mom is super helpful and organised so I am super lucky. It also teaches you to be grateful for the moment whether it is busy or quiet just try to enjoy it and make the most of it. Read more>>
Ty & Nikki Berrian | Relationship Coaches & Speakers

Work life balance is an interesting concept. Balance often implies equal distribution or proportion. We think more in terms of prioritization. The nature of our business requires that we make time to pour into couples (clients) and could mean being available for unplanned crisis. This gives our clients a sense of importance and safety. However, we also make it a point to prioritize our marriage and family. There are some days when the business feels like the priority. There are days when self-care feels like the priority. There are days when the family is the priority. On any of those days, things may not "feel" balanced, but we are always mindful of how we manage time. A friend reminded us that being a business owner is about "freedom". If there isn't freedom, we are doing something wrong. So, we aren't striving to have equal time devoted to our responsibilities as much as we are prayerful and careful about how everything is prioritized. This may result in disappointments, but this is the call. Plus we are 2 years away from having an "empty nest"!! Woot Woot!!. Read more>>
Chikela Singletary | Author & Realtor

When I was younger, I was what you call a "busy-bee." I was involved in every club at school, marching band, cheerleading, volunteer/community events, and all the above. When I went to college and even into my earlier career, I was just as busy. In the downtime that I had, I would hang out with friends, but that was rare. I was focused more on accomplishing my personal goals than I was trying to find balance. I was pretty much head-down focused and work life balance wasn't even something I cared about. Then, I had a family of my own. It's crazy because my priorities immediately went from career/personal focused, to family focused. I wanted what was best for my family. I wanted to make sure I wasn't missing the moments with my newborn son. I had the opportunity to take a job when I was pregnant, that would have definitely made me over 6 figures by the time I had my son. But, it required me to work every weekend. I had to weigh the pros and cons; and ultimately, the cons outweighed the pros in my opinion. Read more>>
Myesha Johnson | CEO Muscle By My Fitness

Starting out in my career as a fresh 21 year old college graduate I was working 55+ hours a week and viewed work-life balance as bar hopping on Friday nights, sleeping away my Saturday mornings, and spending my Sunday nights dreading going to work the next morning – with an occasional vacation every few months to decompress. As I grew in my understanding of self care I noticed the negative effects of burnout and not prioritizing my own health and changed my perspective. Now I advocate for utilizing your PTO days for whatever you choose (and not feeling bad for it!), creating a self care routine to follow throughout the week and finding ways to incorporate breaks and fun into the work day. Work life balance no longer exists for me – working (in any capacity) is a part of life and we have to balance accordingly to achieve wellness!. Read more>>
Briana Ellis | Teacher & Author

Well for me work-life balance is a state of equilibrium. Some of the common reasons that lead to a poor work-life balance include increased responsibilities at work, like working longer hours. When it comes to your career choice, I wouldn't take on more than you can handle, especially if you have children etc. There are some that sacrifice and work until their goal is completed than choose to enjoy themselves but is that really living life? My balance has changed drastically after college. I went from balancing majority classes and a part-time job to grad school, full time job, self published author, and online store owner. You definitely have to put things in order, and for me school comes first. I work full time but I keep open communication with those in charge about my schooling. When it comes to balance a lot of overachievers develop perfectionist tendencies at a young age. It's easier to maintain that perfectionist habit as a kid, but as you grow up, life gets more complicated. Read more>>
Zoltan Monori | Sound Designer & Music Composer

To be able to sustain a harmonized lifestyle, you have to find the golden mean of nourishing your life goals, nurturing your social life, and having fun. Working in the audio industry as a Sound Designer & Music Producer the deadlines for films, animations, song collaborations could be very overwhelming and difficult. Handling such a great amount of workload requires heavy focus and calm. Prioritizing and managing these projects could be quite difficult, but fifteen years of competitive swimming had a significant impact on my life helping me cooperating with overwhelming workloads. Swimming taught me to harmonize my life and to have a strong work ethic, discipline, and consistency. Although I am not a professional athlete anymore, I am implementing physical activity in my everyday life to work with a fresh mindset, which I can highly recommend to anyone. Read more>>
Amani Sams | Radio Personality & Editor-In-Chief of Aman Magazine

I feel like balance is very important. Over time my work life balance has changed since expanding the Aman Magazine brand while also jumping back into radio all while balancing my personal life. The key to balancing it all for me is time management while also keeping a paper trail. I'm a huge advocate for sticky notes and keeping a planner. It's the old school way during these digital ages but it's effective and it keeps me on track. Read more>>
Chassity Parrish | Life Coach & Author

I think work likfe balance is about planning, prioritizing, and scheduling. When I became Mompreneur I did not know the many facets that I would have to manage. I thought it would be a piece of cake, but over time I realized the importance of the word balance and how to combat balance. I manage many facets including a 9-5, a business (marketing, finance, social media), 5 kids, a spouse, appointments, and my household. With aligning myself, I have learned many methods to balance: planning, prioriting, scheduling, delegating, and automating. As a Mompreneur, wife, co-author, and Mom of 5, I know what it means to yearn for a sense of balance. That's why I motivate, empower, and teach momz how to Reclaim balance, self-care, and their lives to become the very best version of themselves. Read more>>
Millicent Olasanoye | Owner/Founder of T.E.C. Cosmetics

Over the years, I have learned that creating and having a balanced work life is essential for your mental health. In the beginning, I wasn't consistent with my work life balance. It was important to me but I wasn't intentional about it. My previous (and current employments), I work with individuals who have mental health diagnosis as well as other medical conditions. It's so important to maintain a healthy lifestyle that includes addressing your self-care needs too. I make it a priority to take care of myself physically, spiritually, and emotionally. If that means, I have to change my schedule or postpone some events, then I will do that. The pandemic has changed my mindset for the better and I'm intentional about every area of my life. I only got one life to live and I will make the best of it. Some tips for self-care that I practice, find ways to relax (I love movies and Netflix), yoga/exercise, massages, and makeup tutorials (of course). Read more>>
Shamiyah Dawkins | Nail technician, nail instructor, & business owner

I don't even know how to start. My life revolves around work. Even when I'm not working, I'm working. Don't get me wrong though. I like it this way. I've always taken pride on keeping myself busy. Sometimes even sitting down on my phone or watching tv for a second makes me feel guilty cause I know there's sooo many things I could be doing to better my business. Finding time to really dedicate to relaxing is an important goal of mine. I've been trying to not reply to clients after 6pm. I decreased my business hours and limited how many clients I take during the day. I got to the point where I was working so much that I wasn't eating or even using the bathroom. That's a minor improvement and I'm still definitely working on balancing everything. Read more>>