How did you decide to start a business?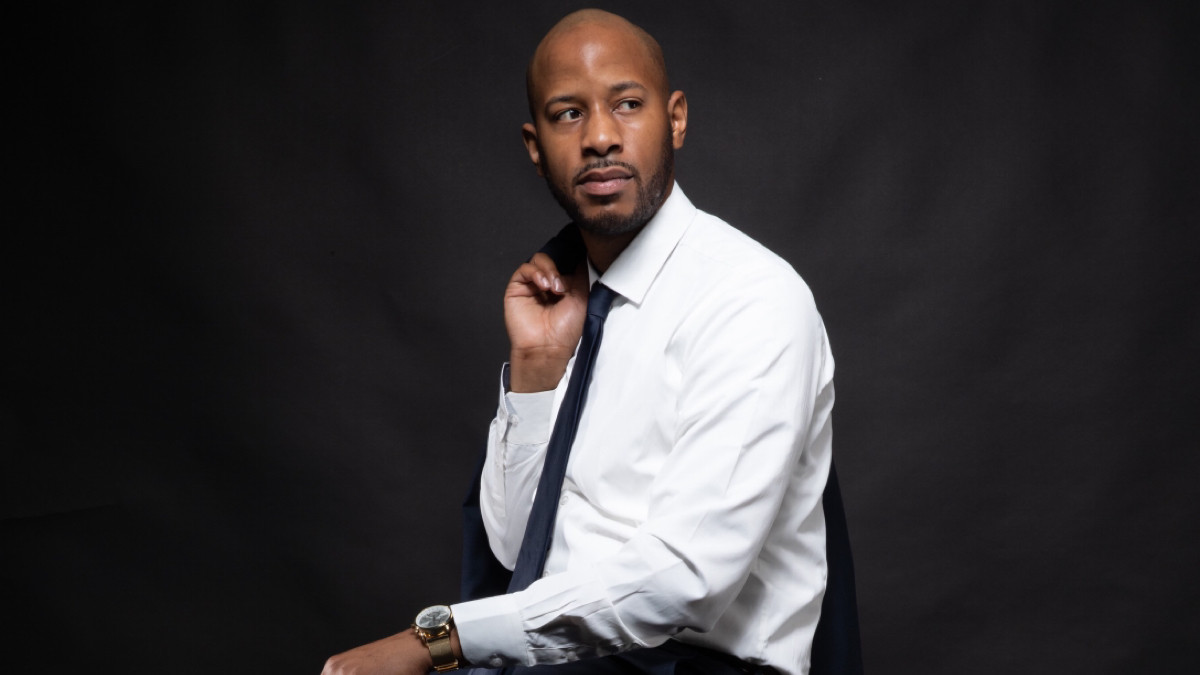 We reached out to some of our favorite entrepreneurs and asked them to think back and tell us about how they decided to start a business. Check out their responses below.
Chef Taj & Taevon: Executive Chef & Co-Owner
A few of our main motivations were us having creative control , just being able to express our ideas how want in the culinary world. Also having financial freedom to create generational wealth for our families. Another factor was being able to create a in home experience that people from all over can experience when vacationing in Orlando Fl. We truly wanted to create something for ourselves that was ours & we could call our own we've been building this business threes years now and and we're proud of what we accomplished. Read more>>
De'Angela Pippen: Jewelry Designer
I wanted to be able to create pieces that shows off each clients feelings, moods or even fashion with artistic jewelry Read more>>
Nekia Ellison: Spiritual Life Coach, Spiritual Alchemist, and Mystic Healer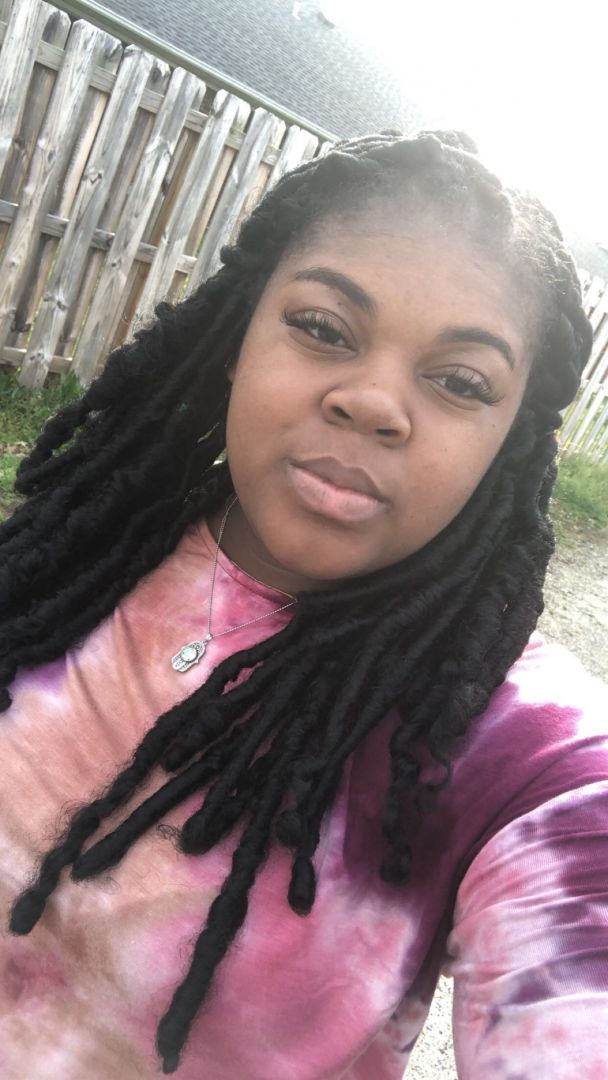 I wanted to be authentic to myself. I've always wanted to help and heal others. When my father became ill, I was up day and night trying to find holistic ways to heal him. I researched any and everything from foods to herbal oils to help with his skin. All of it left me with this nagging idea to make oils. Read more>>
Vanessa Marie: Wardrobe Stylist | Style Consultant
I've adorn fashion and style since I was a child. I also had a passion for helping others, young girls in particular, who battle with self-esteem issues. It's funny because whenever I was much younger, I thought to myself, "you got to pick and choose one passion between the two". Read more>>
Tasha Davis: Owner, Nicole & Grace Boutique
When I first decided to launch my online women's clothing boutique, my initial thought was creating something for women who loved fashion and being stylish but also wanting to be true to themselves and not be caught up in this perceived "social media perfect look". As a career woman first, who works in tech, I am a wife and mother, so I understand firsthand with juggling it all and trying to stay cute and keep up with the latest trends.  Read more>>
BlueMile Music Consultants, LLC: Songwriters/Studio Consultants/Vocal Technicians
The start of BlueMile Music Consultants, LLC was inevitable. We both had a vision to help other artists to be successful in this entertainment business. Coming together on this mutual idea to give all that we have to this industry so that our clients can be their best self and possibly accomplish even more . Our strong desire to continue in this industry that we love so much is driven by not being the norm, but to change the game. Read more>>
Elijah Greenwood: Founder & CEO
I have been in the technology industry for close to twelve years now and I am currently a Product Owner for a fortune 50 company managing multiple customer and enterprise facing mobile apps. Read more>>
Brittney Holmes Jackson: Business Coach for Writers
Starting my business was purely passion-driven. I started my career in the literary industry when I was 15 years old. I thought I'd found what I would be doing for the rest of my life, however, there came a season where I felt like I had lost creative control over my work and did not have the time to pour into my craft as much as I would have liked. Read more>>
Reenu Sharma: Made by Reenu – Handmade gifts
I started my business as a hobby with making t-shirts and custom gifts for family and friends end of 2019 in my one bedroom condo. Just a matter of months later, the pandemic hit. We were in lockdown and I started to dive deeper into ideas of what I can create next. Read more>>
Tashana Peace: CEO & Graphic Designer
The thought process behind starting my own business was the lack of content I seen that represented me as not only a woman, not only a black woman, but a black woman trained in the design field. I figured if I didn't see it, then other people didn't see it, so why not create it myself. I have always had an entrepreneurial spirit since childhood. With my bachelors degree in Graphic Design, diploma in Web Design and passion for the art/design field – TPeaceDesigns was born! Read more>>
Whitley Shari: Fashion stylist, Runway Coach, Creative Director
I have always wanted my own business. But it took me a lot of jobs, business school, and missed opportunities to realize what I was truly passionate about pursuing and what values I wanted to instill in my business no matter the field. What propelled me to began the process of starting my business was feeling undervalued and underpaid while missing opportunities doing what I really enjoyed. Read more>>
Ashley McCoy: Business & Marketing Resource Company with a legacy and foundation of entrepreneurship & leadership.
After spending over 20 years in business with the last five focusing on managing the relationships of businesses with 1-10 million in annual sales revenues I wanted to address the disparities among minority business owners and provide feasible business & marketing solutions for individuals to start, develop and grow their businesses from this The Brand New You A Comprehensive Business Resource Company was born. Read more>>
Auriia Perez: Perez Beauty Labs Founder
My business is called "Perez Beauty Labs". I specialize in developing instant portable nail extension devices. Using sustainable packaging out of recycled plastics. My thought process was to provide a product for beauty creatives/entrepreneurs. I have a huge heart for developing businesses in my community not just for my own profit but to uplift individuals and provide tools for them to succeed. Read more>>
Tysiah Tarter: Artist
My thought process behind starting my own business was a lot of people like custom work and I knew that I had the talent to show off my work and start something from it. Whether I knew exactly what I was doing or not. I knew how to being professional and run a mini business off of past jobs. Read more>>
Keosha Parker: Momprenuer & Investor
I figured if I had to work anyway why not work for myself! In the process inspire others to see a different way of survival, one that they don't teach you in traditional education. Read more>>
Andre Albritton: Financial Influencer
When it came to starting my own business my thought process was all around the feasibility of success and the need for it in the market. For feasibility it didn't seem likely that I would make enough money to be able to leave my job but I was ok with that at the time. Currently I'm working and scaling the business t bring in more income. And I found a big need for "investing education" in the market since influencers are still new to financial education. Plenty of room in the market to grow. Read more>>
Brevan Howard: Esthetician
My thought process starting my own business was helping people who faced the same skin issues I've been facing. Creating multiple formulas for people who have dark spots, acne, hyperpigmentation, and un even skin tone. My only goal was to boost people's confidence. Read more>>
Akecia Owens-Cunningham: Independent Educational Consultant
I have always been someone who has been committed to excellence. I am enthusiastic about my work in education and I value my role as a change agent. As an agent of change, I found it necessary to help transform how the instructional learning environment operates by becoming a catalyst for change and inspiring others throughout their academic experience. Read more>>
Stephen Alred: Entrepreneurship Advocate and Founder
Truthfully, I am largely unemployable. I have never quit a job, always been fired. I've also never been at one place of employment longer than 16 months. It just doesn't suit me to follow orders that I cannot disagree with or provide insight to. Read more>>
Melanated Glow: Business owner for health of the mind, body, soul, and spirit
After seeing what my products were doing for my self and the people around me that I love, my spirit felt as though I should offer to the world. There is so many toxic ingredients going into what is being created that we think that some of the sickness we experience is normal when it is a response to the unnatural products entering our body through our mouths and skin. Read more>>
Wendell Matthews: CEO/Co-Founder Goat+Bear Men's Grooming
Believe it or not, frustration. I had a desire to grow a beard. I tried it once before and failed miserably. This time I was going to do right. I drove to the local Target retailer and walked to the men's grooming aisle. I grabbed beard wash, conditioner, oils, all of it. My conscious tells me to look at the ingredients to see what the company is using. I immediately see words I cannot pronounce. Read more>>
Tonita Ellison: Lash extention tech
Honestly I wanted to do something as to where I can be my own boss and I thought to myself what can I can besides hair because I do not want to deal with that lol so I got to thinking about whats the most important thing next to hair…makeup and lashes sooooo I Google and researched and found out about lash extentions saw the revenue and thought yea this is it Read more>>
Michelle A. Pascal | Public Relations Professional, Owner MAP Unlimited Inc.
When I started my business over 15 +years ago, I have to say, I really didn't much of a thought. I actually wanted to leave the industry I was in (PR + Event planning) and pursue film production. I wanted to work on film/movie sets, I tried my darndest to find jobs as a production assistant, but no matter how hard I tried, I just couldn't get a break. I was even all set to move to Los Angeles, and give it a go in Tinseltown, but then 9/11 happened and that put a halt on my plans. Read more>>
Spoon Consultancy Cooperative: Black Women Owned Creative Consultancy
Our story begins with community–the foundation of our journey. Starting in 2017, Life of a Single Spoon cultivates a safe digital space for black women in search of a place to share life experiences, new opportunities, and work through the challenges of the transition to adulthood. Read more>>
Shaun & Martha Lumpkin: Custom Designed Handcrafted Furniture
When we (Shaun and Martha) decided to turn our hobby into a business, we had three big factors in mind: our faith, family, and finances that were all summed up in one word… Freedom. We wanted the freedom. Freedom to build with our faith at the forefront of it all, freedom to be with our family and not have to pick our jobs over quality time with each other or our son (we have two now), and freedom to build a legacy for our next generation, breaking generational curses of poverty and using our talents to build functional, family furniture. Read more>>
Brittany Smith: Master Stylist & Content Creator
My thought process behind starting my own business was to create and maximize. I wanted to create the life that I wanted to live by transforming the lives of others. I have had the opportunity to service so many woman over the last 8 years and every single experience has been detrimental to my career. One in particular client had the reaction of a lifetime when were finished her service. Read more>>
Jessica Pittman: Fashion Blog Curator
I've had a knack for entrepreneurship ever since I was young. I've tried many a side hustle but unfortunately, none of them stuck until Peerless Magazine. In 2019, I had just started to deeply explore my interest in fashion and Instagram was my most popular source of inspiration. Read more>>
Courtney Viergutz: Mom & Photographer
This was actually a really spontaneous decision. My husband purchased my first camera for me as a gift, because he always knew I really wanted to learn photography. Once all three of my children were enrolled in school, it seemed like the perfect opportunity to invest some time in learning about the art. Read more>>
Nwabata Nnani: Digital Producer
The thought process behind starting my business was to bridge the gap between generations x, y, and z. I thought if I could accurately tell the stories of each generation then we could grow together in this ever changing world. Read more>>
Tim Salau, Mr. Future of Work: Executive Creative Chairman, CEO, & Co-Founder of Guide
Initially, when we started Guide in March 2019, me and my co-founder's thought process was really simple…" We would love to build something that helps high school students improve their life skills." Read more>>
Joshjuan Jones: Goal Coach & Speaker
My thought process when starting The Impel Project was to make sure brilliant individuals did not waste their talents. I always hated to see family, friends, and co-workers abandon their full potential because of internal and external factors. Sometimes people just need a little push or motivation to take the first step into their goals and dreams. Read more>>
Lauren Rich: Brand & Web Designer
From an early age, I knew that I would end up working in a creative field. I have always been passionate about music and art and participated in as many art opportunities as possible growing up. After graduating from the Savannah College of Art and Design with a bachelor's degree in Illustration and Communicative Arts, I found it challenging to find stable work in the industry. Read more>>
Karen Nataly Suarez: Owner & Candle Maker
My business journey began in 2017 with the idea of creating an online shop that offered Latin inspired gifts and accessories. There was not many shops offering this type of products so I took the idea and ran with it. I finally launched an Etsy shop on May 5th, 2018 and began selling Latin inspired t-shirts and stickers. Read more>>
India Davis: Owner of Blendia by India
Thought process for my company all started out with me. My skin was so sensitive that I can only use dove sensitive soap and at the time I really wanted to use items that smell good or soap that helps with certain irritations that I was having. Read more>>
YourFavoriteProducer!: Music Producer
For me the mindset I had for starting my own business was very simple. I wanted to be free and not necessarily have to actively "work" for my money. Fortunately being a music producer could provide all of those things for me and more. Making music doesn't feel like work to me, and it can be so profitable if your good at what you do and make good relationships with people. Read more>>
Bryeasha Blair: Entrepreneur & Personal Trainer
My thought process for starting my own business was to have a solid foundation. I believe a solid foundation is built on experiences and passion. From there it was just about spreading a message, creating a mindset for others that I had developed myself though my personal experiences that have led me to be as successful as I am right now. Read more>>
Denart Stephens: Graphic Designer &Owner of Greedee, LLC & GreedeeClothing™
Well, I'm a natural creative person at heart , so when I decided to start my brand I wanted to reflect my vision , and how I see art and creative pop art through my eyes .. With keeping that I mind I developed my brand Call GreedeeClothing™️.. Read more>>
Aletha Gill: Home Decorator & Business Owner
My business MyHBCUHome was birthed out of a desire to see our historically black colleges and universities displayed in our homes. It initially started as a home staging company, under another name, a few years ago. The business was part time while I worked full time in corporate America. Read more>>
Nakeisa Jackson: Author, Speaker & Life Coach
When it was time to me to start my business it came from a personal pain of my own. When I was in college I received news that was devastating. I just knew my life was over. I received the news that I was HIV positive. In the beginning of this. We journey I didn't see any other women my age living with HIV. Read more>>
Saaghir Mitchell: Elevated Picnics Founder
We love how simple it was on what started our business journey. We decided to finally work on a project together with being a couple a lot of times you have a lot of your own separate jobs and activities going on. On thing that the Shut down for the pandemic did was allow us to center back into each other. With deciding to work together we blossomed Elevated Picnics. Read more>>