How did you decide to start a business?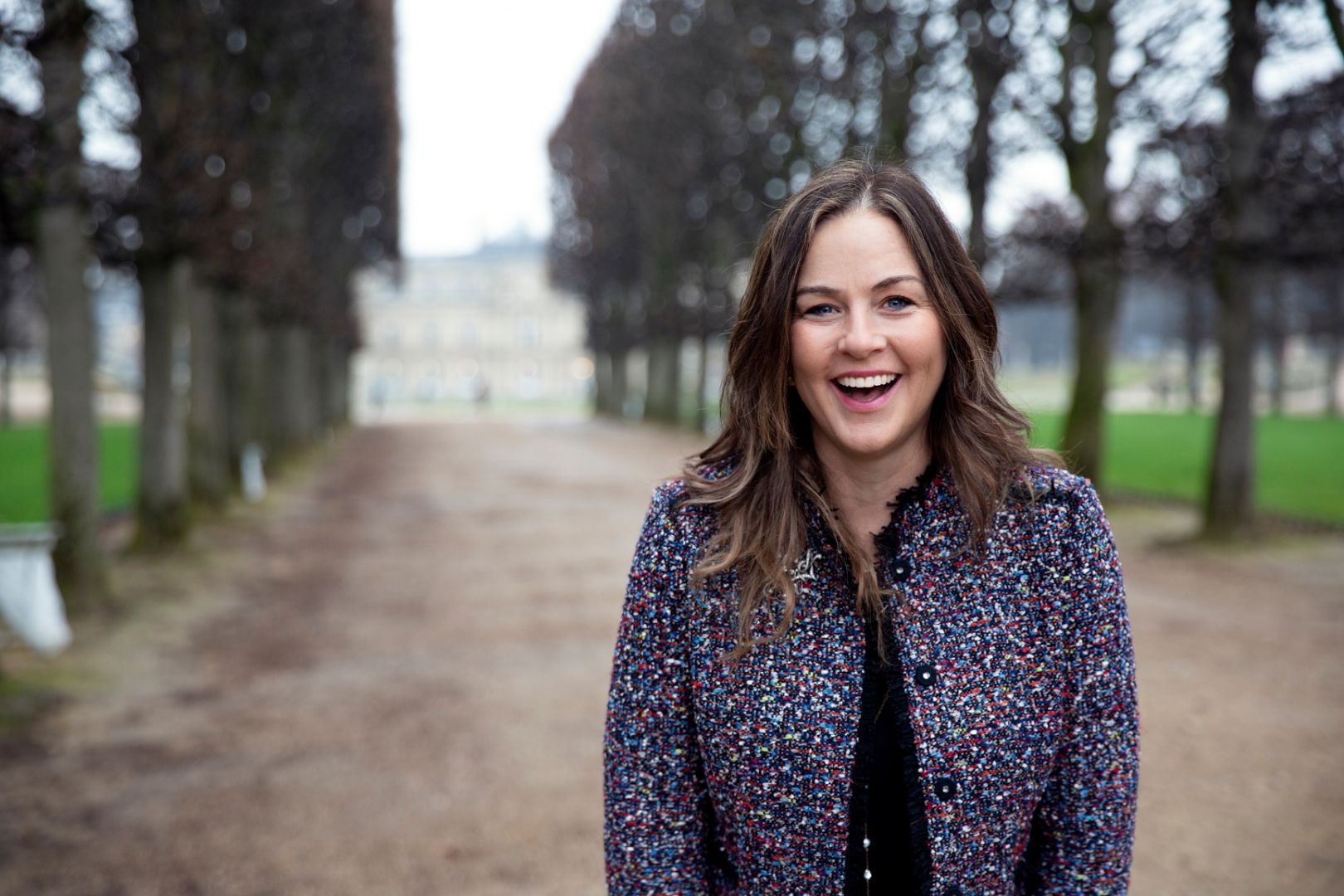 We reached out to some of our favorite entrepreneurs and asked them to think back and tell us about how they decided to start a business. Check out their responses below.
Sonya Grant | Gullah T's N' Tings, CEO

In my culture, there is so much history in the mind and tongue of the elders. Stories I've listened to at the feet of my grandparents and great aunts and uncles. I wanted a way to time capsule this history through fashion and apparel. I wanted to create a brand that would both honor the ancestors and captivate the younger generations. Gullah T's N' Tings was created to spread knowledge and proudly display Gullah/Geeechee pride. My entrepreneur spirit is that of those that came before me. My great aunt handmade and sold sweetgrass baskets, my grandparents owned one of the first restaurants on Hilton Head Island and my mother owns a real estate company. So naturally I followed the calling. Read more>>
Noah, Mecca Powell, Lewis | Artists/CEOs

The original thought process behind starting our own business derives from the fact that we've always wanted to be our own bosses. Further more, the idea of working day and night to make somebody else's dreams and goals happen never really resonated with either one of us. We wanted to walk our own path and use our resources, skills, and knowledge to help bring people together all around the world. Read more>>
Keynna Vereen | Body Sculptor

My thought process behind starting my own business was initially wanting individuals to look good in a non surgical way. For those who do not want to undergo surgery and be out for months but still want to look good this is the service to book. Read more>>
Porsche Thomas | Vegan Chef, Twin-mom, Writer

When starting my business, I wanted to create a product that I myself would love. I also wanted to create something that would feel personal to my customers and something that had a positive impact on the environment. Read more>>
Octavia Evans | Visual Storyteller + Brand Marketer

My Blessed Baby Lifestyle business started in August 2019, when I decided not to go back to work after being on maternity leave. As a mother with two children at the time, I struggled to find a way to balance the demands of work and family. So I knew I had to make a choice: stay home with my children and start a business, or return to work and let someone else care for my youngest child. With the support of my husband, I decided that I wanted to stay home with my child and start a business so that we could build a legacy for our children, and have a sense of independence while raising them. Read more>>
James Leveque | Financial Service Provider

I was an educator in the public school system for 11 years. My thought process has always been how can I create financial freedom for myself while helping my community. So I had to had to study and educate myself while getting the proper licenses in my industry. Read more>>
Lulu Gallegos | Tattoo Shop Owner

As a women, I was nervous if I was able to manage a tattoo shop. But having an amazing staff that really supports you will help you succeed, also having my husband helping me and being by my side is very important. As soon as we started dealing with the county and health department, my husband and I knew the ball was rolling. Even though it was not a easy process, we knew something beautiful was happening. Read more>>
"Boss Chic" Wilson | Serial Entrepreneur, Educator & Investor
Hello my name is LaTasha Wilson aka The Boss Chic, I am a former School teacher of 14years with a Bachelors and a Masters Degree. My thought process regarding starting my own business was that if you want things a certain way, you're ideal job, or want the type of life that you desire then you must create it.
I understood that in order for me to have the type of time freedom that i wasn't getting on the job that I needed to find a hustle/skillset that would replace my income. So I started my own business while still working a job; however from 8-5 I worked the job and from 5-9 I worked on my hustle, my goals!
It wasn't until years later in 2015 that I got good at making my side hustle from 5-9 and it lead me to firing my Boss and going full-time into my career! Read more>>
Tasha Stephens | Stay at home mom and business owner

My thought process was to simply make bracelets for my family and friends because they would ask about mine. Told them, "I made them." They put in orders! That's when I started getting orders from my husbands co workers. I got excited, jumped on the bandwagon that was taking off without me even realizing. LOL Read more>>
Desta | Nurse Practitioner Board Certified

Growing up in Cameroon, I was raised by my Aunt who was the best cook in the family; there is nothing she could not cook. She would create her own dishes and sauces. Fast forward, I relocated to the US and she eventually relocated too. I continued to enjoy her good foods. Many other people loved her foods and sauces and believed she should open a restaurant. She and I were planning on how to make it happen but unfortunately, she got sick and passed away in 2019. That was very hard for me and it still is. I thought on how I can keep her name going and I came up with the idea to attempt to duplicate her hot sauces. This is how noussi foods (hot sauces) was created Read more>>
Danielle Turner | Licensed Clinical Social Worker, Clinical Content Writer, Self-Care Expert

In 2012 I went through a deep depression. I engaged in therapeutic services, however none of my therapist looked like me. Nor could they relate to my struggles as an African American female. I did not feel seen, heard, acknowledged or understood. Although I received the treatment that I needed, there was still something missing. I continued to struggle with my mental health over the years and engaged in therapy but yet still none of my therapist were relatable. In 2017 after leaving a high stressed, emotionally, mentally and physically draining career in child protection, I started working for a community mental health clinic. It was a great job but I did not feel fulfilled as it was not my passion. I was unable to build my niche and work with the clients I wanted to work with. I realized that now I was the therapist not serving the population that looked like me, talked like me and who I understood. Read more>>
Ansley/Kaylie Robinson/Munn | The Best Pic Founders & CEOs

A big factor to us when starting our business was the opportunity to become our own bosses. We wanted a direct hand in our own success, and we've found it easier to be motivated when having this control. This also gave us the chance to express ourselves creatively without any bounds which is what we've always dreamt of doing. Above all else, we wanted to achieve our goal of bringing people together. We started our business during COVID when we were all desperately needing togetherness, and that is exactly what The Best Pic provides. Read more>>
Diamond Gardner | Lash Artist

Diamond Vanity was created during a time when I realized that my hard work and ethics could never fully be valued at someone else's dream company. I knew that it was time for me to create my own and that I had graduated from being a worker to being a boss. Beauty and inspiration has always been my true passion and I wanted to create something that catered to both. Diamond Vanity's slogan "Forever Gorgeous" is a reminder that with or without beauty enhancement you are always beautiful. I am a strong believer that beauty is not excluded to external appearance but also heavily influenced by what is within. Read more>>
Marissa Jefferson | Craft and decor

My thought process was all over the place honestly I have been do DIY projects for a long time and my friends and family would be like you need to make this a business and I was always scared to do it I would doubt myself like "noooo nobody would support me" and I was always afraid of turning it into a source of income so my main thought was being afraid to start my business Read more>>
Michell Jenkins | Wellness Coach & Beauty Strategy

My thought process was very simple. I have a very strong personality. As a young girl, I was always against having limits placed on me. So I always had thoughts of working for myself, I knew I could never have anyone be a boss to me. I loved business & I used to play business, while friends wanted to play with dolls. Starting my own business was inevitable, there was no other option for me. Read more>>
Amrin Kutchhi | Henna Artist


Growing up I always loved art, it was a big part of my life and culture. We were always doing Mehendi or better known as Henna for all our events; whether it was wedding celebrations, baby showers or festivals. I started off designing and practicing on myself. Little did I know, everyone around me started admiring it and asking if I could be a part of their events. As a teenager, i felt it was the best way to start a side hustle. Read more>>
Leo Brown | Cigar Pairing Specialist

It all started with smoking a cigar and having a beer. When I cut and lit the cigar, I knew that I wanted to have sip of my beer. When I did that, I didn't like the taste that came from it. So I then again took another draw and then another sip. At that point I knew that I didn't like what I had going on. At that point I decided to look at the notes of the cigar and compaired it to beer and knew then that it wasn't going to end well…and it didn't. Some times you can push through things and realize that there is something there later but this one just didn't happen. From there it was my thoughts to see if there was such a thing as pairing cigars. From what I found was there were many pairings with scotch, bourbon and brandy. I didn't see many cigars pairing with beers, wines and non-alcoholic beverages. Read more>>
Lorèn Anthony | Director and Founder of The Kaizen School

The concept of The Kaizen School came about during a tumultuous time. I gave birth to a brilliant boy in April of 2020 at the beginning of a nationwide shutdown due to the Coronavirus pandemic. I was hesitant to go back out into the public. I was also hesitant to put my baby boy into a crowded daycare fearing the worst due to the (then) unknown virus. Realizing there must be other parents that feel the same way, the idea of a childcare pod opted in my head. The Kaizen School was born. We know there are parents that take the new world that we are learning how to navigate seriously. They want to keep their children as safe as possible while still providing a nurturing and educational environment where they can interact with other children. Read more>>
Diamond Alexander | Pet Care Professional

I didn't really think it through in the beginning. I started pet sitting 4 years ago during the summer before I started law school. I had gotten some estimates about the cost of books and I kind of panicked about how I would make extra money before school started. I took my very first pet sitting client on Rover.com, and that client is still one of my regulars to this day. After working on Rover for about 8 months, I decided to branch out on my own and created Diamond's Doggy Daycare. I decided to start my own pet sitting company because the more I learned about pets and animal care, the more I felt like providing my services through a third party wasn't enough. Read more>>
Stoney Love | TV Personality

I wanted to create a platform that display upcoming Artist and as well as established Artists to be able to keep the audience up to date on their careers Read more>>
DJ RNB | COO of 4 Phones Ent LLC

My thought process behind starting "4 Phones Ent" was that we need more generational talent. Too many here today, gone tomorrow mumble rappers out here. Who is the next Michael Jackson? Who is the next Beyonce? Im going to find them Read more>>
Tashara Scott | CEO of Fix Her Crown Fitness

I often hear women around me complain about not being able to find comfortable, stylish, and affordable outfits to work out in because of their weight or size. I've observed so much body shaming amongst women at times and I've always wanted to do something about it. I once felt depressed at times about my own weight and size, so I decided to make a change. My goal was to provide comfortable, fitness apparel that looks good on everyone regardless of race, color, or size. Read more>>
Desiree' Johnson | Owner of Desired Esscentials

I've always had a love for candles and the thought of creating a candle business was never on my mind. During the pandemic, I was teleworking and had a stash of candles that I would burn while working. I began to run out of candles and our local mall opened up. I was so happy to go in Bath and Body Work to rack up on candles. When I got there, the crowd was a bit too much for me though. People were everywhere, customers were frustrated, there was a limited candle selection, workers not knowing if things would restock, and etc. As I was riding home, I wondered what all it would take to make a candle. I was getting close to graduating and knew my free time would open back up so I began researching and created Desired Esscentials! Read more>>
Sa'id Salaam | Best selling author

I've always known the value of being your own boss. I have an extremely strong work ethic and feel I should be the primary benefactor of it. Especially in the arts, where you are your own brand and manufacture the product. Read more>>
LeAnn Drake | Educator, Founder of Fusion Beauty and Barber Expo, President of Fusion Foundation & Luv'Le Style Salon

I wanted to share my experience and be able to inspire, help those once like me.It is valuable and important to me to connect with people. I feed off good and positive energy , not just in the industry of beauty but the community as well. Read more>>
Danesha Deloatch, LMFT | Licensed Marriage and Family Therapist

I started my business, Breaking Barriers Therapeutic Services, PLLC during the elevation of the pandemic. Simply put, there was a need. I once was told the success to business is to find a need and keep coming up with unique solutions to meet that need. There is a great need for healing and support in our community. I wanted to ensure the community had an innovative way to continue to receive their mental health support during the uncertain times. I started a completely virtual practice using HIPPA compliant software to deliver therapy services. I work with clients over the entire state of Georgia and Washington. Also, during the peak of the pandemic we saw an increase in racial turmoil in our nation. Read more>>
Nevaeh Anderson | Executive Director, Founder, and Consultant: SimplyVee LLC.

I have worked in HIV for almost 12 years now, and to be quite frank, I have never saw someone who looked like me in leadership roles when it came to Transgender specific programs and events; imaging being recruited by a Community Based Organization, being told "Only you can help us better the lives of Transgender women" just to be met with barriers, lack of resources, sabotage, and gaslighting. Read more>>
Paige Reynolds | The Majestic Babe

I watched my parents up until today be entrepreneurs. I saw them go into corporate America learn the things they needed and then come out and pave their own way. I worked a number of jobs before I decided to fully step into entrepreneurship. The decision really came from me being in a very rough space in my life and I needed a way to express myself. I stepped into spirituality and my life as well as my business took a turn that I couldn't have even imagined. I love it here. Read more>>
Nancy Flaherty | Author & Fashion Authority

As a luxury lifestyle journalist, I was assigned fashion weeks in both New York and Paris. I've always had a fascination with current trends and wanted to explore the cutting edge of fashion in the city where it all began, Paris. After several years of writing about the fashion shows, friends would begin to ask about my favorite places and where I shopped when I was in Europe. I began to write about the places I loved to visit, and the fashion I was able to observe when I am in Paris, not just the shows but the everyday French Flair that Parsian women know so well. My book, "French Flair Ten Essential Items for Style and the History that makes them so Iconic" is all about what you would see a very chic Parisian woman wear, and how she would style it. The book explores more than just the fashion, it explains the history behind each piece. I am a devoted history buff that loves to explore the story behind what makes something so trendy. Read more>>
Donna Andujar | Permanent makeup Artist/Rapper

I worked for a TLC Detox teas company prior to taking Sierra From Love and Hip Hops class and I knew that I would have access to women through the Beauty Industry and Than I could add another income to my bank account when I was also doing air bnb at my House that I paid in full in Macon GA. I'm always thinking about Multiple streams of income! Read more>>