Happiness: it's what matters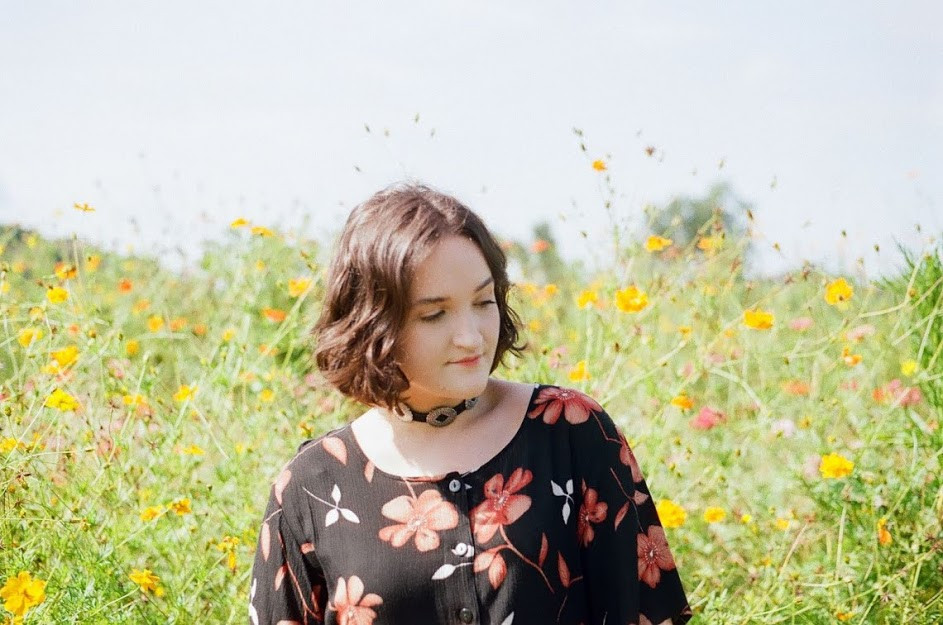 We asked some of our favorite folks what makes them happy and why?
Paige Williams | Professional Musician & Music Director/Instructor

Honestly, what satisfies my temporary happiness is always changing. But the one this I can always get down with is self-improvement. Working hard for something, fighting through the temptation to quit and seeing results makes me beyond happy! Whether it's with music, fitness or just being a better human, I'm constantly fighting to be better than I was yesterday. Also gummy worms….that always makes me happy too. Read more>>
Teresa Ruiz | Artist

My friends have played a grand role in my life and whether it's outside of work or during work, I find I'm at my happiest when I'm around them. It's easier to forget the horrors of the world around me when I'm focusing on nothing else than the people I surround myself with who bring good energies, chaotic vibes, and overall good emotions. They're there for me when I need them and just as they put in their share of work and patience with me, I try to give my all back for them. Life isn't always nice, so it's nice to surround myself with the people I call friends. Read more>>
Cannon Rogers | Songwriter & Session Musician (CannonandtheBoxes)

As generic as it sounds making art with my friends both makes and keeps me happy. Working on our latest record (a collection of b-sides made up of spoken word pieces, live sessions, and demos old and new) there was a sea change in how I viewed the creative process, and it was so incredibly fulfilling working with my roommates tracking at home, bouncing ideas back and forth with painters we worked with, and just spending time utilizing all of the people I love and their talents for a piece of art we're trying to make. We took this idea of a mixed bag of recordings that had never been released and turned it into an 11-song record, and in that process I was reminded of why I loved recording and creating in general. Between Hayden (Johnson, our drummer and my writing partner) and our string players I have spent the past few months in pandemic-land falling back in love with creating, and that's totally because of my wonderful friends who I get to work with. Read more>>
Mckenzie Owens | Student & Fashion Blogger

I could easily list off things that make me happy. From my family to my friends to my education are all amazing things in my life but this question really made me think. Oftentimes I get so caught up in the negativity in life and I never fully dwell on things that make me happy or really invest in those things. Since the pandemic, I have started to invest my time and effort into things that truly bring me joy. I love creating content that allows me to express myself through fashion. Last summer during quarantine, I was able to attack so many ideas I put aside. While being inside and socially distanced I recruited my little sister for some photoshoots on the back of our old treehouse. I was inspired by Harry Styles and his newest album so I based looks off of song titles. That is what truly made me happy in a time where there was so much uncertainty and devastation. I am happy when I can be myself. Whether that be organzing photoshoots in my childhood home or sitting in my English courses at college. Read more>>
ShaGraila Hammond | Marketing and Brand Consultant

I've spent a good chunk of my life trying to be someone I wasn't.I tried to be better than I thought I should be. I tried to look like someone else.I tried to talk like someone else. I tried to be who my parents or friends wanted me to be. I tried everything but myself. Lately, I've been trying to figure how to apologize to myself sufficiently. I thought happiness was in being someone else. I've learned that happiness is within me. The simplest things bring me joy. I'm happy when the weather is just right or when my favorite song comes on the playlist. I'm happy pouring myself a glass of water or wine. Mostly, I am happiest when I get to do things I love. Read more>>
Mia Liana Garcia | Artist

Feeling loved, chocolate chip cookies with frosting, learning about animals, hanging out with my brothers, open windows, sunburn, blankets, when something is so funny I can't stop laughing for like 10 minutes, the smell of corn tortillas, drinking in the great outdoors, faces on things that shouldn't have faces, and feeling proud of something I made. I think these things make me happy because they make me feel warm, comfortable, and like myself. Read more>>
Kevin Spencer | Writer/Musician/Thinker

Sharing music with people. makes me happy. I believe that music is the greatest communicator in the world. It's the only language you don't have to be able to speak in order to understand. I'm very lucky that music and the stage have been my only jobs since I was 18, very lucky indeed. Read more>>
Tabatha James Founder, The Sensible Vegan, LLC | Tabatha is a mom, Wife, Blogger, and Vegan Children's Book Author. She loves Creating Simple, Family-Friendly, and Kid-Friendly Vegan Recipes using 10 Ingredients or Less.

I'm happy because I am truly doing things that I love, and I am making a difference in so many lives by using my God-given talents. After becoming vegan I also became a certified holistic nutrition consultant. I It makes me smile to hear amazing stories from people that I have helped telling me their health has totally transformed since switching to a vegan, plant based diet. I have also been a writer since I was 10. My parents encouraged me to write, and I love writing poetry and stories. I published my 2nd book and first vegan children's book in 2019. The book is about a dairy farmer that has children and makes the connection between the bond between all mothers and their babies. She turn her dairy farm into a cow sanctuary. Lastly, it feels good that I am making a difference in the lives of my family. We are a vegan household, and we do events together and create amazing recipes together. I love my team. Read more>>
Teresa Davis | Independent Film Maker /Self Published Author

What makes me happy about being a Independent filmmaker is the freedom of creative control. I can touch bases on topics from drug,recovery, murder, relationships, racism, to what I wittiness and see in my Urban neighborhood. It makes me happy to be able to write whats relatable to others. Enriching someone or making them feel that they are not alone and that they can get through whatever situation that their in,really makes me feel good.I've Just completed my Web Series "Kicking In Doors " A Baltimore Based Crime Series . I've completed the very 1st Season which will be Airing in April. My YouTube Web Series "Julian's Big Mistake" is now playing on my YouTube channel at Teresa Davis. Read more>>
Jack Currey | Visual Artist

To put it broadly: achievement is the most enticing, and gives me the most intense feeling of happiness. I feel that I am a very goal oriented person so depending on the task at hand it varies, but to source positive emotion and fulfilment from doing things feels great and motivates me to keep moving forward in life. It could be as simple as "I achieved making it through the day" or more along the lines of achieving desired intentions and effects in my art practice. Something about seeing the results of my efforts put towards a task, no matter the outcome it yields, offers learning lessons of what works/doesn't work in how I operate. I'm still in the throes of viewing undesirable outcomes in a positive light more naturally, but I'm sure it will only get easier as I get older. Read more>>
Rony Delgarde | Rony S. Delgarde is an Advocate For Color, a Global Humanitarian Relief Expert, and Social Entrepreneur

First, I think Global Paint for Charity "GPC" becomes a great brand, so much so that some may think it seems like such an insignificant thing – how can paint change the world? The answer is two-fold: (1) Global Paint for Charity helps ecosystems by diverting unused paint from landfills; and (2) the organization brings joy and beauty to communities that have been ravaged by disaster, extreme poverty, or otherwise lack resources. Our ability to solve these two big problems simultaneously helped us to grow, even through the global pandemic. COVID-19 resulted in an influx of paint as local stores and retailers closed their doors and needed an inexpensive solution to get rid of their current supply. GPC was able to support these businesses by providing this service in an environmentally friendly way. The environmental aspects of GPC's work are significant. Over the last decade, the organization has collected or reused nearly 360,000 tons of paint that were otherwise intended for the landfill. Read more>>