Decision Makers Series: to start or to not to start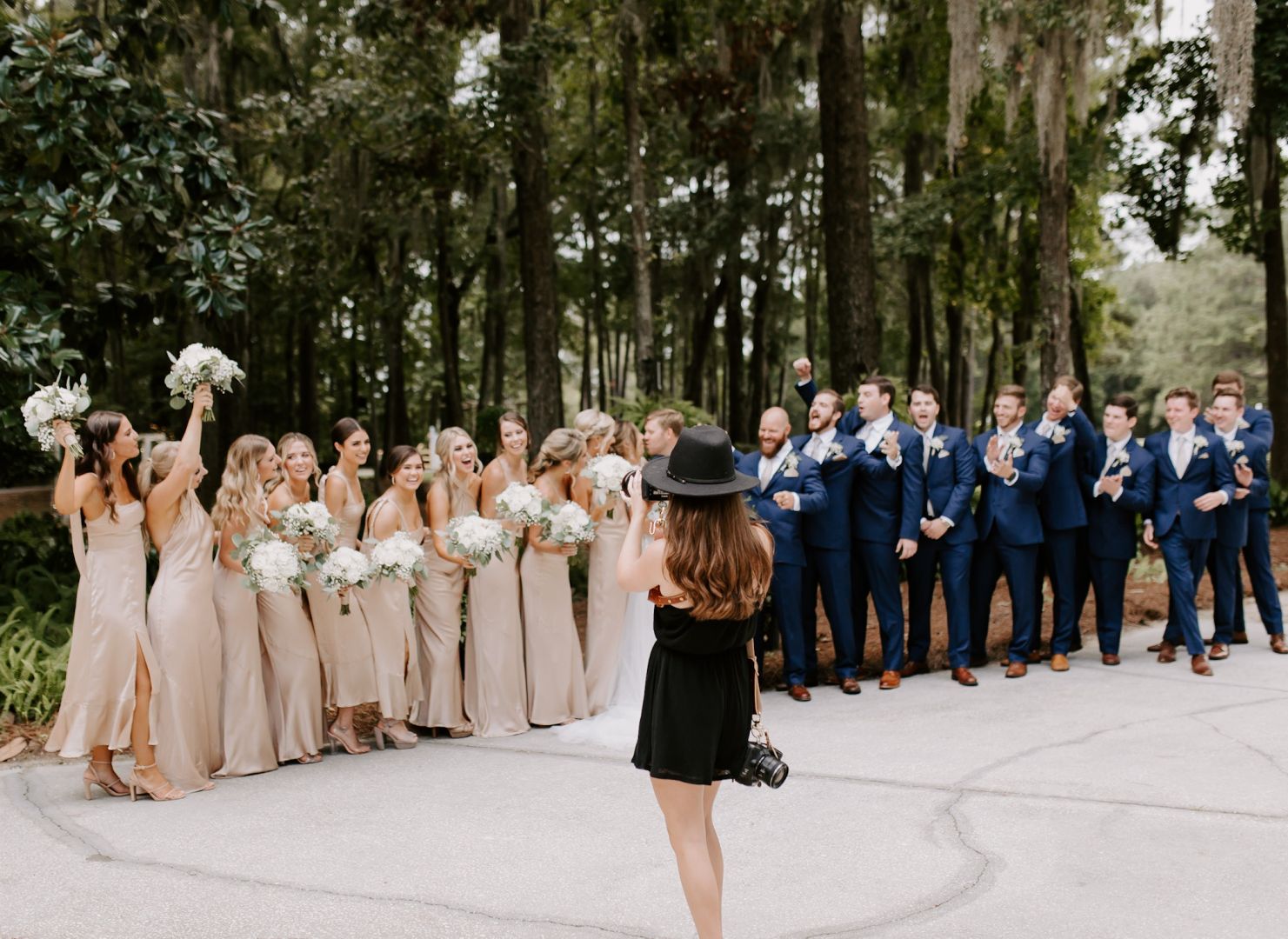 Deciding to start a business is an unusual decision. It's often considered irrational and yet for many it's the best decision they've ever made. So we asked folks to think back to when they were starting their businesses and to tell us about their decision making process.
Alena Redwine | Self Care Advocate
Uniquely mine is something I created for me as an outlet to share my experiences and struggles with anxiety and with learning to love and accept myself. I wanted to share with others how I overcame a lot of my struggles and let them know there are ways to cope. I've always loved entrepreneurship and wanted to combine my love with that along with self care. I knew that to get my mission out there I needed to show up in a way that people would be able to see that Self Love is the best Love. my passion for that let to me wanting to design shirts without the hassle of investing in lots of inventory. Read more>>
Alessio Lacco Sofia Arango | Alessio: Co-founder of Atlanta Pizza Truck and master pizzaiolo. Sofia: Co-founder of Atlanta Pizza Truck and media and marketing management.
Alessio, our chef and cofunder, has been making pizzas for almost 15 years. When he arrived to Atlanta, back in 2017, he realized there was a great potential in the private catering business. He started to develop the idea of his first truck (a blue Piaggio ApeCar 1982 converted into a pizza truck) in 2018 and finalized the purchase and shipping in 2019. Alessio wanted to bring a little taste of Italy to the city of Atlanta, something that reminded him of being home. From carefully developing the perfect pizza dough recipe, to choosing the best gas and wood fired ovens to cook the product, the ultimate goal is making the experience as authentic as possible. Read more>>
Mikaela Grissom | Licensed Esthetician & Corrective Skin Specialist
I have been working a job since I was 15 years old, a 10th grader in high school. I always hated having to work for such little pay, having to take orders from people I didn't feel like I should have to take orders from and just hating having to go to a job that I didn't want to be at everyday. I felt like this no matter what job I was working. I always knew I wanted to work for myself and when college didn't work out for me I decided to make a change. I knew I wanted my own business but didn't know what type or how I would even start. I've always been obsessed with my skin and wanting it to be clear so I decided to go to esthetician school so I could learn how to fix my skin and I ended up falling in love with it. So my thought process was just simply being tired of living my life working for others, I wanted to live my life on my own terms so that's what I'm doing now. Read more>>
David Williams | Night Life Concierge and Promoter
Entrepreneurship has always been in my blood but now I am following the footsteps of my beloved, late mother. For years, I've done well with events and I've been told by many friends that I should give party and event promoting a try. This has always come natural to me and brought me pure excitement. I enjoy having a good time with people and helping them commemorate whatever endeavor they might be celebrating. One of my dreams when I moved from Detroit to Atlanta was to pursue a business in the night life industry. That dream motivated me to open my night life concierge business. Read more>>
Miranda Dohrman Morley | Baker & Musician
I have loved baking for as long as I can remember. I learned to bake my great-grandmother's pound cake when I was 7 years old. I also love to travel, so when I visit new places, I try to visit as many bakeries as I can. During the pandemic, my career as a classically-trained musician came to a standstill, so I turned to baking as a stress-reliever. I kept hearing the phrase 'everything is upside-down', so I thought it would be fun to make some upside-down cakes! I started tinkering with sizes and flavor combinations, and eventually developed the first-ever Tumble Cakes – mini upside-down cakes in unexpected flavors! I sold them to friends and family, and then word started to spread, so I started Skybird Bakery. This business helped to get my family through the pandemic. I am so grateful for the support, and looking forward to getting Tumble Cakes out to the masses! Read more>>
Eben Whajah | Photographer
I always was fascinated of creating images and also thought telling a story with images was amazing. I wanted to capture the moments that can't be redo like the special or moments you will always look back and smile. Even though I knew it wasn't going to be easy, I knew the world needs to see my work so I did. Read more>>
Kia Melvin-Gueh | Interior Designer & Licensed Professional Counselor
From as far back as I can remember, I have always had aspirations of starting my own business. I absolutely love the arts and the concept behind creating something that is uniquely constructed. I also really enjoy decorating homes and constantly mixing colors, fabrics and designs when the seasons change. Due to this, there were several occasions when I went into stores to source items and not been able to find the color I was looking for or pattern that would complete a design concept I was working on. I wondered to myself "could I start my own pillow cover line?" While I always enjoyed the arts and the creative process, I was nervous to pursue a career that was dependent upon sales. Read more>>
Shemitria Smith | Visionary and Life Coach
I started The Visionary Associates because I really wanted to help people find their purpose through their passion. I love helping people – I always have been that way. I am the one that people come to when they need that "woo-sah" moment, that moment of peace and understanding. I have always been the calm one in the group, the one who is motivating you, pushing you, cheering for you. When I sat down and really started being obedient to what God was placing in my heart, I had no idea that it would translate into what I have now – The Visionary Associates. The talks, the vision boarding, infusing positivity – that just stemmed from me wanting people to be the best that they can be. Read more>>
Abby Seay | Dog Trainer
Like many others, I was the weird girl always hanging with animals – no matter where I was, I found some different species to interact with. I applied for a job at a doggy daycare here in Atlanta as a dog handler. I'm super competitive so I made it my goal to learn as much as possible and move up to management. Somewhere along the way, I fell in love with the education of dog behavior and decided to start pursuing dog training. I would practice every day in the yard with over 100 different dog breed and then after being with the company for 2 years and building such a great relationship with the dog community, I started my company Paws2Palms. It just made sense, I never saw myself being an employee all my life. I still had my full time job at the daycare so it was more like a side hustle but 3 years later I decide to fully invest in myself and step down from my 7am to 7pm and make Paws2Palms my full time job. I officially became an entrepreneur July 2,2021 and I hit the ground running! Read more>>
Noel Williams | Massage Therapist & Business Owner
The thought process behind starting my own business began after working for massage companies with business practices that did not align with what I believed a massage business should stand for. After working for one company in particular (I won't name, names) that placed more of an emphasis on upselling clients than their wellness, I realized that something needed to change. I needed to find a place to work for that did not overlook the most important part about being in the massage and wellness industry which is improving the quality of life for our clients! Read more>>
Devonte Holt | Creative
When it came down to starting my Tattoo shop, the goal was to have a space for myself and the people around me who'd also started tattooing to be able to coexist in a positive environment while also being able to display our work professionally. In regards to the clothing brand, even as a kid I wanted to have my own clothing brand, and I would draw mock ups of popular clothing brands for fun money. As I started to think about it in adulthood, I was able to take money from tattooing and invest in my clothing brand, Strapped. I wanted to CREATE, being able to do exactly what I wanted to do and actually get paid for it! Read more>>
Mario Charles | Founder & Creative Director of Mario Charles Productions
Honestly, I was never a bad employee I just got tired of building someone else's dream and started working on my own thing. I've worked harder and longer hours for myself than I've had to for others and the one motivator is that it's my business. Read more>>
Tonya Davis | Jewerly Designer/Artisan
My thoughts came when I realized the need for simple, elegant, everyday jewelry. I would go to the malls looking for something and always found thing catered for the "younger crowd". Don't get me wrong, I love a lot of there looks, but I am not young anymore! Even women is unique in her own right. I create unique pieces catered for the uniqueness of every women. Read more>>
Taylor Gaddy | Travel Wedding Photographer
Simply put- I love, love. I wanted to find a way to connect my creative itch with the love people share all over the world. After experimenting with family photography, lifestyle photography and sports photography, I felt like I was still craving a more personal connection to my clients and their stories, near and far. Thats when I felt I was being called into travel wedding photography. God blessed me with a beautiful gift and my heart is so full behind the camera. He has shown me each couple I come across is an intricate work of art and the camera is just an instrument that allows me to share that art and their story with you. Thats why I started Taylor Gaddy Photography. Read more>>
Faith Ganda | Co-founder of Ganvas Beauty
Starting Ganvas Beauty, we wanted to create a name for ourselves within the hair and beauty industry. Our goal was to make sure that we were helping women to look and feel their best. Entering the hair business, an 'oversaturated market', we had to think about how we were going to set ourselves apart. We have been able to do that by offering hair colouring services, a unique and customized experience for our clients and by offering services that are accessible to clients both locally and internationally. Our goal was to provide our clients with the service and experience we felt lacked in the hair industry. We also wanted to ensure we were creating our legacy but empowering and teaching other women along the way. Read more>>
Troi Hawkins | Finance Professional
My initial thoughts behind starting my own business was that I wanted to be the 1st in my family to do so. I wanted to break generational curses before it was even a trend to do so. I knew I was going to change the trajectory of my life and my child's life. Read more>>
Kissy Charles | Nail Technician & Esthetician
I realized that working for other people and killing yourself to maintain someone else's business with very little reward did not sit right with me. So I figured if I was gonna go hard it might as well be for myself. Read more>>
Kimico Atkins | FoundHer & Faithpreneur
Years ago, I was given the vision of a clothing brand which at that time was simply called Kolored. Through my faith walk I am constantly reminded of God's faithfulness and His unwavering hand over my life. My personal relationship with God has matured and it is steadily evolving as am I. One of the most important things I learned is that we are all created with a unique plan in mind as reminded in Jeremiah 29:11: "For I know the thoughts that I think toward you, saith the Lord, thoughts of peace, and not of evil, to give you an expected end." Read more>>
Takelia Anderson | PMU Artist, Author and Business Owner
I wanted to be my own boss! Starting a business took a leap of faith. I knew God had more for me. I wanted to control what I was doing, when I was doing it and how. I wanted to follow the beat of my own drums. Being a teen mom and a high school drop out, I wanted to show all that's it's possible despite your past failures. I saw an opportunity to change and be better. I wanted to get out of my comfort zone and do something completely new to me. I'm very happy that I made that decision, and found the courage to do so. Read more>>
Tara & Jamilla Smith | Natural Soaps & Skincare
If I'm honest there was no thought process. MyUniqueskin was created because of my unique skin condition. I have Hidradenitis Suppurativs (HS) also known as Acne Inversa for which there is no cure. Our initial goal was to create a product that would provide relief consistently. We decided on soap but not any soap, one we could stand behind because if we were successful we knew there would be more people like me that needed it. We educated ourselves, discovered & often rediscovered the benefits of various butters, oils & herbs. Ultimately we created a product that not only assisted me with my HS but others with various skin conditions. The success of that 1 soap lead us to believe with proper education, science & quality ingredients we can formulate amazing natural soaps & skincare products. Products that not only do what science says it does but also creates an amazing experience in the process. Read more>>
Taquasia Holmes | Independent Paralegal
When I created TMH Para Support Services, my entire thought process behind the Idea was creating a black owned legal support business in a field dominated by men, race or age. Owning and operating this business as a black millennial female was very important to me. Millenials don't get as much credit and respect as we should especially in fields such as Law, Politics, and Education. The last five years, millenials have been changing the game for society as a whole. Covid, believe it or not, gave me the chance I needed because it changed the entire dynamic of business operations. Legal Practices/Law Firms especially were changing. Offices began to close and attorneys were now operating and practicing virtually; again another opportunity to step forward into creating this business. Read more>>
Counterpoise Podcast | Podcast
We wanted to get our voice out into the world through intellectual conversations by offering perspective insight and information that can possibly uplift the black community throughout the world. Read more>>
Steve Schuyler | Owner/Founder JavaTwist
JavaTwist began as a seed in my brain while I was still running a small coffee shop. We would introduce new drinks to our customers all the time and I was selling the drink everyone knows which is an "Arnold Palmer"–Iced Tea and Lemonade. I ran out of iced tea one day and decided to try Cold Brewed coffee and Lemonade together and it was a hit. I looked for the drink on the market, but it did not exist. We started JavaTwist because I wanted to drink this product had lots of friends and family asking me for it as well. Fast forward 4 years JavaTwist has 5 flavors on the market with more coming. We use clean ingredients and pair cold brewed coffee with fruit juice. It is shelf stable, brewed in Wisconsin, made in small batches, and has been shipped all over the US. Read more>>
Tashae Moss | Fashion Brand Owner & Stylist
The thought process behind starting my business actually began with me just having a feeling that I was destined for something bigger I always knew I wanted to be someone who had the potential to make a change in the world but didn't exactly know how to go about it. Working so many jobs I automatically knew that I wanted to be my own boss. After reading this particular book( John Mason "Be Yourself. Discover the life you were meant to live") that was given to me by a friend, shouts out to you Vee) I started to gain more clarity about purpose, what does it mean to live a purposeful life and how to find your own. So after reading this book I started to do some evaluating of myself and identifying my strengths, gifts/talents because whatever I was going to start I was going to make sure that the foundation of it was filled with purpose. Read more>>