Artists & creatives on why they pursued a creative career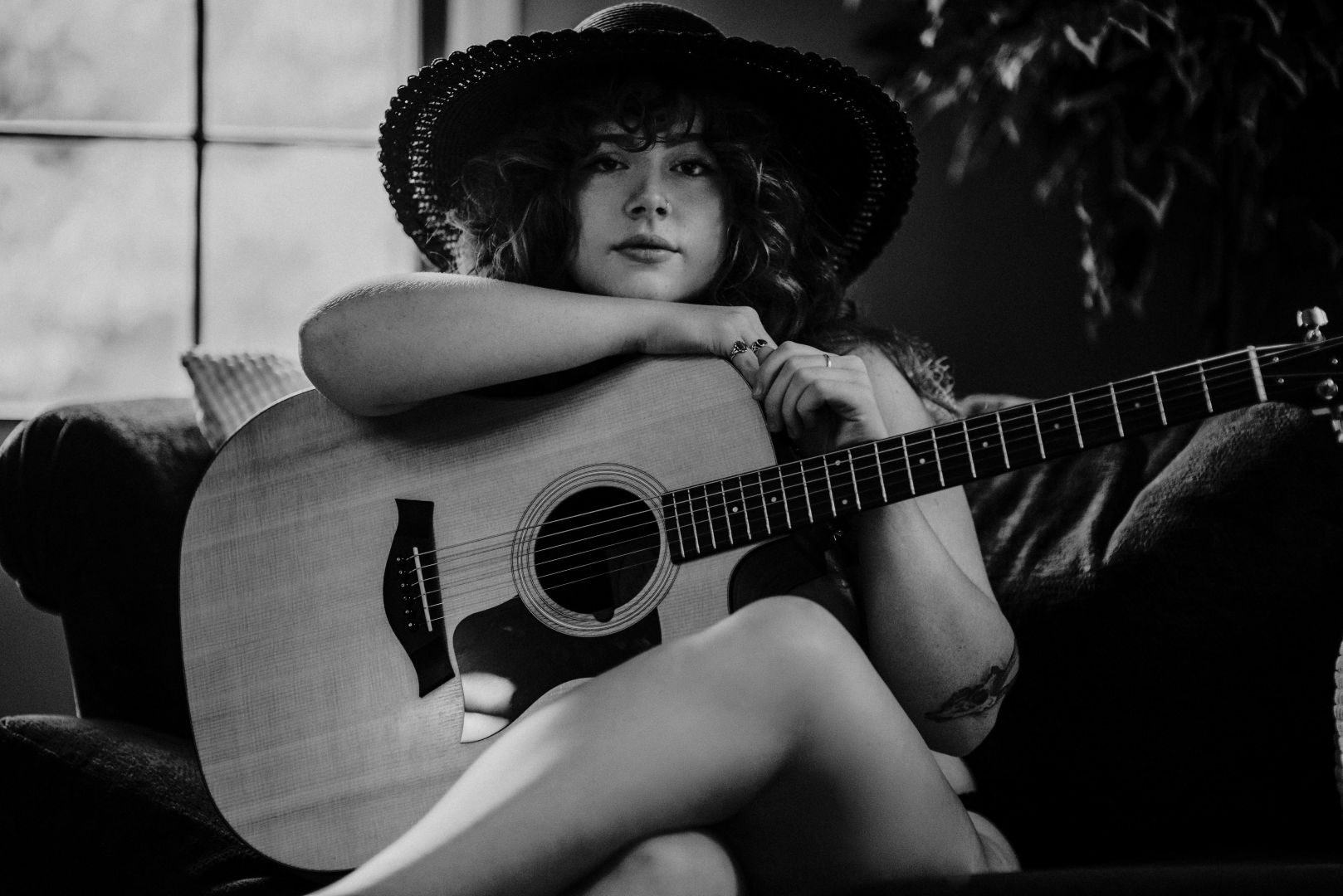 Artistic and creative careers are among the most rewarding, but they also come with unique challenges. We asked some of the city's best creatives to tell us why they choose to pursue a creative career.
Myah Jackson | Founder & Editor -in -Chief

Growing up, I used poetry, play writing and storytelling to express myself. When I got to highs school I discovered my love for fashion and used clothes, my hair style choices and make up to make statements about who I was, These creative outlets became a part of my identity and slowly matured. I now use my gifts to create and to tell stories of underrepresented groups. Read more>>
Darius Walls | Graphic Designer & Illustrator

I come from a lineage of entrepreneurs and artist. My grandfather really was the first person to spark my interest in art. He is a welder and his craftsmanship is a work of art. Somehow watching him as I grew up transferred over into graphic design. Read more>>
Katie Ulsh | Photographer and Content Creator

From a very young age, I was drawn to the arts. I was lucky enough to have a Dad who minored in fine art in college, so he would have us do paintings together on the weekends. My parents were very supportive and would send me to art classes outside of school because I came from a very academically driven education system that did not emphasize the arts. As much as I enjoyed the finer arts it was not my calling. It was the end of middle school when I started to take photographs. I feel that typically photographers say they initially started by taking pictures of their everyday life, but I had a rather unusual entrance into the photography medium. Obviously, by being a product of 1999, I grew up with cameras and my parents photographing me and my life but, it was travel photography that enthralled me and drew me into the world of photography. I was lucky enough to go on a three weeklong trip to Europe in the summer of 2013 with a program for students. I took my Dad's camera with me and captured the entire trip. Just like that, I was hooked. Read more>>
Redris Bell | Singer, Songwriter, Producer, Actor, Content Producer of Urbanish Tv, Director, Editor & Artist

I wouldn't say I chose a career in art and entertainment. It was my destiny and I was groomed to be an artist. I come from a big artistic and talented family. My mother was a singer, songwriter and extremely talented artist. My father is a musician. My Uncle was a DJ. My grandmother and grandfather were also musicians in church. So I grew up with music, art and creatives around me. It's who I am, I don't know who I would be without it. As a child I picked up piano by ear from my maternal grandmother. My mother used to teach me how to sing when I was a kid and would later move me to Atlanta in support of a music career. I remember the first song my mom taught me on a karaoke machine, It was Whitney Houston's "greatest love of all". When we moved to Atlanta I started taking singing, songwriting & producing seriously. It was no longer a hobby but something I loved doing and I enjoy entertaining people. Another talent I Picked up from my mom was art. In the past year I shifted gears and really started selling pieces of art. Read more>>
Katie Wickline | Actor & Educator

At my elementary school, fifth-graders were required to do a spring musical every year. Every student was cast, and I got picked to play Veruca Salt in Willy Wonka Jr (I definitely peaked in this role, by the way). They replaced classes with rehearsals during the school day, and sometimes even recess. Every kid in my class complained through the whole process; why were we missing science experiments and playing outside to learn choreography and silly songs?! I thrived. I loved every second of it. I remember crying when the show closed. Because that meant we had to go back to "normal" life, with math and gym class and boring routines. I felt out of place growing up, but when I got to perform, I felt normal. I could breathe fully for the first time; I wasn't "too much" or "too loud." The yearning to create began, and I had to keep going after it, so I've been attempting to ever since. Acting teachers love to start their first class with, "if you love anything else, go do that instead!" and I have TRIED. I've done sales, education, customer service, braiding doll hair (long story), any field out there. I have been very fortunate to find day jobs I'm passionate about and provide steady paychecks. Read more>>
Katie Gwynn-Sackson | Graphic Designer & Illustrator

Growing up, I spent a lot of time learning dance, music, and theater, which I loved, but never intended to rely on for a living. I wanted the arts to be my hobbies and personal joys, and I wanted a practical career that felt satisfying and didn't get in the way of my hobbies. I made this decision early on because I dreaded getting on stage and couldn't imagine doing it my whole life. I was always drawn to the visual arts, but wasn't a natural doodler and assumed I was meant to be an admirer, not a creator. I got my fill from looking at magazines and going to art museums with my parents. For all the exposure I was given to creative expressions and all the encouragement I got from my parents, I developed a really narrow perspective of what it meant to be creative in society and what my options were. Perhaps it came down to a lack of confidence. I wanted a safe path. I graduated from an amazing performing arts high school in Miami where I had the time of my life, and promptly pursued a Bachelor's in biology without looking back. Science is cool, I will always be a fan, but I am no scientist. Read more>>
Giselle Hogg | Graphic Designer & Motionographer

I've always been what my mother described as a little artist. Whether it was to be on paper, or on our homes' walls (to her disdain) I was always drawing. Then as I grew and got entrusted with more "dangerous' tools ie scissors or needles I began to get even more crafty. I was a frequent purchaser of the Klutz kraft kits and those let me explore so many different mediums. Another family tradition of ours was to watch the Food Network as a family. My favorite show was always Challenge. Watching them create these mammoth sculptures out of cake and they be completely edible always baffled me. In those days, it was set for me that I was going to be a pastry chef. Of course, closer to high school graduation I got a Wacom tablet with a copy of Photoshop and the rest is history. I tell this long tale just to say I've always had a creative spirit. When kids were in class talking with friends or gossiping I chose instead to sketch and draw, looking forward to my Art period where I could have full artistic freedom. Read more>>
Amanda Belair | Singer/Songwriter

For a long time, I suppressed my creativity with a 9-5 job that had nothing to do with music. I thought that it was normal to spend 90% of my day working at a desk job that I hated only to come home and have no energy to devote to my craft. One day I woke up and realized that I was miserable and wasting my life. I was financially secure, but I had no real drive to wake up and do anything. So I decided to quit my stable job and become a full-time singer/songwriter (something that I have dreamt of doing since I was a kid). Working in the creative/artistic industry is honestly more difficult than any of my past jobs, but I now wake up every day with so much passion and enthusiasm to create. And I am actually excited to devote all of my time to my work. Read more>>
Josie Cross | Pottery Artist

Art has always been something that has served as an outlet for me, not only am I most happy when I am creating, but pottery is my most proud reflection of who I am. While I am only in the beginning of my career, and still finishing up my last semester at University Of Alabama I hope to pursue pottery full time come May. I know this is what I am meant to do and where I want to put my energy. I believe that finding happiness in what you do everyday is important to living a fulfilling life, and I have finally found my niche that brings me an inexplicable amount of joy. I am extremley thankful for the support from my parents, my mentors and so many friends and family; it truly inspires me to keep pushing despite the challenges I face starting a small business in a pandemic. Read more>>
Akia McKinney | Makeup Artist

I chose to be an Makeup Artist because I had flaws of my own , I'm not saying everyone have flaws but nobody's perfect . When I picked up my first brush and gave myself that control over my beauty it made me feel top tier . It's like bringing out your alter ego , it's so many people who have never seen their self look as good as they feel . It's life changing for some , because they don't actually think they could look like that or fit in with the popular girls because of looks . The career I chose not only changed my life but it change others to and appearance is really big these days so I'm glad I have the gift to bring out the insecurities in others and make them feel as if they fit in or finally " beautiful " . It's all just hidden beauty that I help bring out. Read more>>
Sarah Myer | Comic Artist & Cosplayer

I'd always loved drawing and had always wanted to be an artist since I saw Disney's "The Little Mermaid" in the movie theater as a kid. When I first started attending conventions and doing art commissions, I was a young teen. I'd been amazed by the variety of artists at anime conventions when I first started attending in the late 90s, and after talking to some of them I realized it was something I could start doing right away, too. My thought processes weren't related to money at the time; they were solely driven by my enthusiasm at the prospect of sharing my love of cartoons, animation, and comics with other fans. My first artist table was at AnimeUSA in the early 2000's, and I brought my sketchbook, a few photocopied prints of my colored art, a tacklebox of markers and pens/pencils, and a clipboard with a commission sheet. I was surprised and excited that people enjoyed looking through my sketchbook and talking with me, but the fact that I made a decent number of sales and commissions at that convention made me want to pursue that as a career even more. Read more>>
Turkesa – "Turk" Lanier | Luxury Party Bus Owner/ Budget Analyst

In order to succeed at entrepreneurship in the small city of Huntsville one has to think outside the box and find that THING that will ultimately set your company apart from the next. Therefore, you have to find something that is creative and speaks volumes on sight. Now I'm going to rewind a bit…I haven't always had the "entrepreneur spirit"…my husband instilled that in me. Therefore, if I was going to pursue it it had to be something different, creative, exciting and not just something everyone could easily do! The Party Life Buses was the most creative idea and venture that sealed the deal for me! The idea of providing such an amazing form of entertainment on wheels to individuals is a high that is hard to articulate. It feels so rewarding to also know that we're keeping people safe from drinking and driving as well. Read more>>
TaylorEve' | Muse & Creator

I decided to pursue a creative career because being creative is something that is just amazing. There is so much that goes into being a creative. I model, I act, I write, I produce, I take pictures, I create branding content…. creativity is so broad that it allows a true creative to be free. Being a creative allows me to bring my visions to life. One thing that I had to learn was that not everyone is a visionary and with this being said as a creator that alone really helps me figure out ways to use my creativity to serve others. Once I realized that being a creator was my purpose, which I learned it was through the amount of people that came to me for advice and help with bringing out the vision, I took it upon myself to build The World of Vibes! The World of Vibes is a creative group that is the bridge between the hustle and the business. TWOV is here to help guide start ups with branding and to help seasoned businesses find where they can thrive even more. The ultimate answer as to why pursue a creative career, it's so I can serve. Read more>>
Dave Sansom | Professional Golf Course and Landscape Photographer

I've pursued creative endeavors my entire adult life because I have no choice. The bottom line has never been my bottom line, so the questionable economics of pursuing a creative career were never an issue for me. I just had a need to create something that would not have existed unless I created it. Read more>>
Peter Bahouth | 3D Photographer & Minor Hospitality Mogul.

I didn't really pursue a creative career, but I realized it was the creative and artistic things in my life that sustained me when nothing else did. For most of my life I was an advocate for environmental issues, and the director of 3 large organizations – Greenpeace US, The Turner Foundation, and the US Climate Action Network. This work was geared towards social justice and change, which is great and can be fulfilling, but its hard to see what you accomplish in any visible way – like painting or building something. I felt like I needed to do things with my hands. To make something. I ended up doing 2 things… I taught myself how to take 3 dimensional photographs, and I built a 3 room treehouse using found materials in my back yard. The photography took about 10 years to learn before I was good enough to exhibit. I built the treehouse for myself, but years later I began to rent it out and it became the #1 most wished-for Airbnb in the world. It was the photography and the treehouse – the creative projects – that ended up sustaining me, both emotionally and financially. Read more>>
Adelia Spivey | Artist & Animal Rescuer

From my earliest memories as a child, I had a craving to make art and save animals. I was anxious to advance to adulthood because I had a vision that as an adult, I would be free to make all the art I wanted and save all the animals. I was somehow born knowing this would be my path and that no other would quite fit me. Now in my 40's, that childhood dream hasn't changed much with the exception that I have a deeper understanding of just how many art sales it truly takes to save all those animals, and I have modified goals about how to best use my talents to make the kind of impact I'd like to have on the world. In college, I fell in love with jewelry making and chose it as my artistic offering. My designs have changed a lot over the years, but I have been making and selling jewelry ever since I completed my graduate degree. I sell my work through shops & galleries, online, and at select art events, and I use an ongoing portion of my sales to help animals. I don't want to give away all the details of my future plan, but let's just say it looks like more art going out into the world and more animals being saved on a greater scale than before. Read more>>