Are you a risktaker?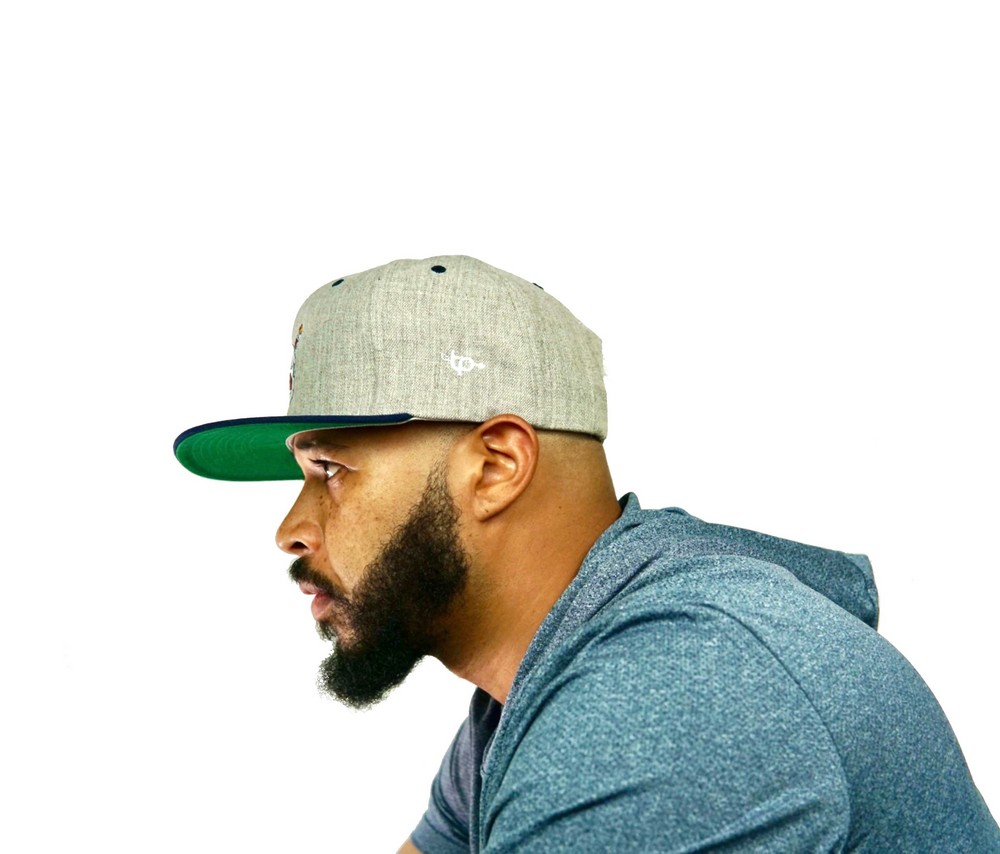 Are you a risk taker? Do you think you have a stronger appetite for risk relative to your friends and family? We asked some folks from the community about their approaches to risk and have shared their thoughts below.
Chasity Alexander | Hairstylist/ makeup artist/ salon owner

My whole career has been built on taking risk . I've rebuilt my clientele multiple times since I was 16 . I took the risk of leaving my town with nothing ans built my career from the ground . I took the last of what I had many times to make things happen for my business , even If I wasn't sure !! Being an entrepreneur is a risky business in itself ! I'm thankful for the confidence to just do it ! Read more>>
Amir Talib | CEO of E1K Apparel LLC

My thoughts on risk are how can we expect results without taking risk. We may not always get the outcome we want from the beginning but staying consistent works out all the rough parts of it. Risk equal rewards if they are with good intentions Read more>>
Nya Wallace | Entrepreneur /CEO/Artist

Taking risk is something that many people are scared to do but I personally think it is a good thing. It can be detrimental to moving forward in your life. There can be a whole new world waiting for you on the other side. I always weigh my options, look at the pros and cons and most importantly trust my intuition. I guess you can call it taking" calculated risk". There will always be that thought of what if. I wouldn't be where I am today without it. I am grateful for the good and the bad. NO PAIN ,NO GAIN! Read more>>
Asha Lee | Realtor & Motivational Speaker

I am a huge risktaker. Risks have played a huge part of my life and as well as my career. I was able to change my life within a year. For example, I dropped out of college early January 2021. People thought that I was crazy when I dropped out of school but school wasn't for me. Read more>>
Brianna Batten | Hairstylist

I believe risk can be anything you make it by trying to achieve your goals. Risk taking has actually helped me tremendously in pursuing my career and following a life path. I think we sell ourselves short when we weigh risk so heavily on our goals . I wouldn't be following my career without taking risk of starting something i love to do. If you don't take the risk you will most likely regret it when the time past.
Sakeenah Baahir | Model & Creative

I see risks as an opportunity to grow. You never know the outcome or success of something you want until you take the risk in trying. Even if it's an outcome you do not want. I had a personal experience back in 2020 where I flew to Washington D.C for my first model casting call. Read more>>
Jasmine Russell | Business Owner & Realtor

I believe taking a risk will always result in reward. By this statement, I don't mean that everything will ALWAYS work out but rather everything is always working for you and not against you. When things don't work out in my favor or how I expected it to, there's still a lesson to be learned that will help you excel. Taking risk has played a major part in my life/career because I'm going to always find a way to go after exactly what I want, regardless of the risk factor. I'm a strong believer in walk by faith and not by sight. Read more>>
Mikyla Baker | Certified Lash Artist for Madonna Minks & Health Science Major

I am a firm believer in taking risks. I look at it like this. If I win, great. If I lose, did I really lose? No, I learned. Before I started my business I was working a job on campus while in college. I loved it, but I hated it. However, I am forever grateful for it. After a while I took a lash class. Read more>>
Agustín Bausilio | Music Producer

I think risk is always there when it comes of pursuing big goals, or when it comes of following your dreams. The producer community here in Argentina isn't as big as it is in the US and other places, it's been growing the past few years but is not that common to find people working with big artists from other countries or even making a living off their services. Read more>>
Channing Clark | Creative & Counselor

I think every choice that we make even the decisions we choose not to make are risks. We take risks everyday when we either keep the same routine or we choose to do something different. Read more>>
Patricia Kyritsi Howell | Clinical Herbalist, Author and Teacher

Deciding to become a clinical herbalist was a big risk when I started to identify as an herbalist in the late 1980s. The first time I filed my taxes after a year of practicing herbalism, my tax person advised me to find another career as this one was not ever going to be lucrative. This made me so angry that I actually become even more determined to do this as my life work. Read more>>
Jeannine Carrington | Mrs. Jeannine Carrington, is an author, educator, entrepreneur, philanthropist, doctoral candidate, and a keynote speaker on the education of students with developmental disabilities

As an educational leader, author, entrepreneur and a keynote speaker on the education of students with developmental disabilities, it is my belief that risk taking is crucial in one's personal and professional development. Read more>>
Nicole Holcomb | Organizational Team & Leadership Coach

You know the woman in the circle of friends saying "let's try it." Usually, that's me. "Risk taker" would be in the top 3 descriptors I have for myself. However, I don't consider myself reckless (unless you consider parasailing for the first time in Phuket, Thailand with non-English speakers as reckless:)) Read more>>
Kattie Cemer | Public Figure/ Influencer

When becoming a public figure or influencer, it takes time for grooming who you are already on a business level, and allowing change to some characteristic traits that influencers become comfortable with is a risk but taking those risks to be seen in a larger view might be scary but knowing that you have something someone wants to hear or even say to their self after witnessing who you become in your career, "hey I think I can do that," is worth the trails that come with taking in any business Read more>>
Sable Ravish | Personality & Key PA

Ever since I medically retired from the Army in 2017, every move I've taken has been a risk. See my definition of risk is a degree of probability of a taking a loss. Some will say I risked a good future moving back home to Atlanta but I see it as my learning season. Read more>>
Akilah Chance | Candle Maker

Taking risks allows you to challenge yourself, it also tests your faith and determination. The thrill of taking a logical risk is exciting especially when you succeed. Not everyone who takes risks are strong enough to keep going and may give up when so close to succeeding. Read more>>
Dijon Means | Actor, Creator, & Business Owner

All that I know is risk-taking! I believe that you have to be willing to take risks, in order to succeed in life. And right along with risk taking is losing your fear of failure. Moving to Atlanta was the biggest risk that I've taken so far, and there was a little bit of reservation when it came time to make the move, but it was the best thing that I could've done for my career. Read more>>
Omega Edwards | Filmmaker, Actor, Producer, and Artist

Risk in life will define you as a person. Once I realized that just living everyday is a risk itself I knew I had to do everything to the max. For that reason alone I take big risks everyday. "Bigger the risks bigger the reward." Read more>>
Chef Slim | Personal Chef

For me, taking risks throughout my professional career and business has brought different opportunities. Sometimes taking a risk could be a simple "yes" to something. I've taken risks with switching my professional career, trying something different and outside of my comfort zone. Read more>>
Layla Walker | Actress, Dancer, Business Owner & YouTuber

I'm not a real risk taker, but taking risk has helped me to become a better dancer and jump started my acting career. Read more>>
 Jhennifer Rose | Digital Marketer

I believe that any risk you take in your professional or personal life should be calculated. Reviewing multiple outcomes, potential obstacles, personal readiness, the current economic climate, competitors and so on are a few things that should be considered. In my professional life, taking calculated risks allowed me to build my business slowly with a stable foundation. Read more>>
Kacie Lett Gordon | Co-Founder of IT ALL Media

A mantra in our company is "when we live boldly, we invite others to do the same." Our business was created during what we call and FIA Moment: a choice; a moment where one intentionally chooses what is best for you above all else; may be in opposition to expectations or "norms" of society, family, community and/or earlier self Read more>>
Angel Yvonne | Actress and Artist

If I never took any risks in my acting career I would have never had any accomplishments. Everyday I get up and try to navigate through my journey as becoming one of the best actresses in America by moving pass the fear of failure. Training and learning from other great artists who have gone before me and fulfilled their dreams is a must. Read more>>
Tiger Coleman | Professional makeup artist/creative director
Well honestly, my entire career is based on me taking risks & stepping out on faith. When I was younger, I always imagined that I'd be a professional choreographer/dancer, because I loved to dance. But clearly life had other plans. While In high school, I made the bold decision to not go to college (because I hated school) and to attend cosmetology school. Read more>>
Brittney Deshields | Business Owner & Dog Groomer

Taking risks are hard and scary, yet fulfilling and satisfying. You will never know until you try. Before I started Major Paws I was grooming 40 hours a week for a company and I wasn't satisfied. Barely making ends meet, tired, and over it! I decided one day as I was about to clock in that I didn't want to do this anymore. That was 2020 and the last time I worked for anyone. Taking risks are essential and beneficial if we want to grow. Take that leap! Read more>>
Petar Arsic | Actor, filmmaker, creative individual

Like any other,my life also was filled with some important decisions that I had to make. Every choice carried a certain amount of risk. Various experiences have taught me that, somehow, the path that seems the most difficult, and carries the greatest amount of risk is actually the one that should be taken. Such decisions lead to leaving the comfort zone, and creating a favorable environment that tests us, pushes us and allows us to grow and develop. Read more>>
Jiquanda Johnson | Media founder, news leader and journalist

If I didn't take risks, I wouldn't be here today. I had to step up and bet on me. In 2017, I stepped out on what I call "journalistic faith" to launch a news organization covering my hometown of Flint, Mich. I had no idea where the journey would take me but I wanted to give back to a place that had given so much to me. Five years later, I'm an award-winning journalist including winning my first Emmy. Read more>>
Pete Amadhanirundr | Chef, restaurant owner

Risk is something that we take very seriously. We are always willing to take risks that we deem necessary. Opening a restaurant is already a high risk situation because of the nature of the industry. We are also doubling down by not having any major investors to share the risks of the business. We are the sole owners and operators of Puma Yu's. Read more>>
Thamicha Isaac | Global Professional, Purpose Coach, Influencer, and Motivational speaker

We take risk everyday; to take action or not to take action. Either way there will be consequences based on those risk or rewards based on those risk. Read more>>
Ingrid Brown | Certified Educator & Life Coach

Growing up, I didn't take many risks. As the oldest of four, I carried a sense of responsibility that kept me in a "safe" lane. As a single mom, I'm fearless! I take risks often when it comes to building a better life for myself and my son. Read more>>
Daja WroteIt | Songwriter who sings

If you looked up "risk taker" in the dictionary, my face would pop up immediately. My entire adulthood would be considered risky to the average person that isn't in the music industry. Read more>>
Dillan Kenyon | Record Producer/Rapper

Well, for one, if I didn't risk reaching out to this one producer who is in Internet Money, I wouldn't have the friends, songs, or life I have right now. I had an opportunity to reach out to him via Discord, and we got to talking and we just started to produce together, later paving the way for my next album. Read more>>
Susan Clinard | sculptor, educator, activist

I think creatives are all risk takers. The freedom behind being an artist, creative new, thoughtful and timely works of art is an incredibly liberating experience. I have found myself many times over the decades making clear and conscious decisions to take risks with my art because the opposite of that is staying safe which has always lead to complacency…something I really have a hard time with. Read more>>
Chris Burgett | Ceo of UGA Football News & Trible Prints Clothing

My whole professional entrepreneurial career has been one big risk. Stubborn by nature, I knew I'd have to experience the process of becoming failure, heartache, loss, frustration, and pain until it molded me into something successful. Read more>>
Amanda Bergeron | Airbnb Host

When i think of taking risk, i think of how you only live on life. I think about how will you know, if you don't try? I think about risk in a way that you will always learn- whether that risk works out the way you wanted it to or not, you learned from it. Read more>>