What role has risk played in your life and career?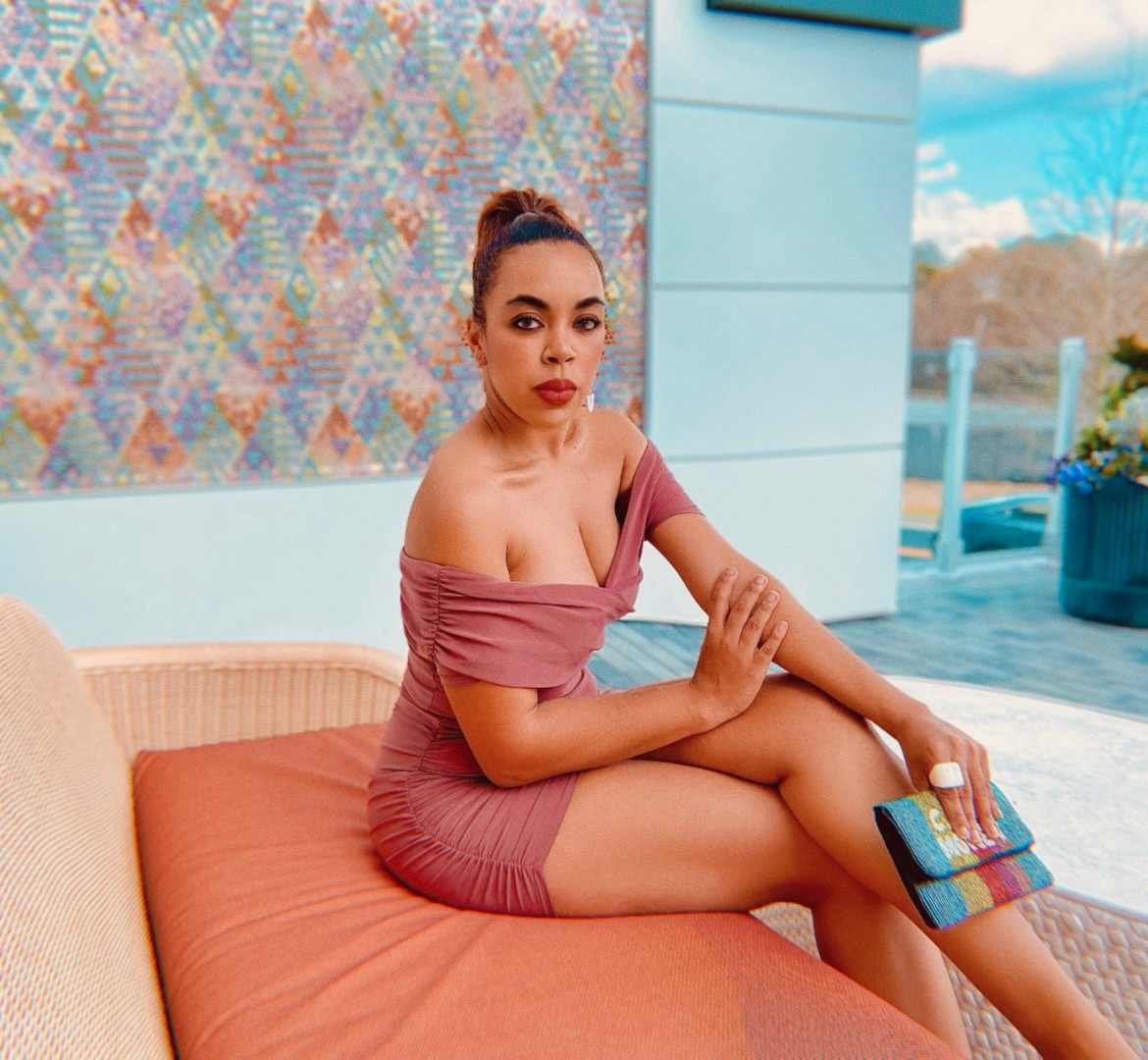 How do you think about risk? What role has taking risks played in your life/career? Check out responses from hidden gems from our community below.
Brandon Mitchell | Cinematographer

When it comes to risk, I don't look at it as risk or taking a chance. Instead, I look at it as betting on myself. For example, along with my video production company that I own, I also work full-time as a video producer and I wasn't initially making much money in the full-time job. I bet on myself by asking for a promotion, but due to the pandemic, it wasn't approved. I then again bet on myself by leaving that secure job for another job, and with that came a pay boost. Not even a year later, Read more>>
Aaliyah Burt | Makeup Artist

Risk taking is non-negotiable when you're an entrepreneur. The journey of becoming your best self or producing your ideal business will always include risk taking. The realization that you will fail sometimes is one of the most frightening things about life and entrepreneurship. Growing up as a young black woman, there is always a standard of excellence that we strive to obtain. There is also a non-written rule that makes young black women believe that they should try to do things alone and all by themselves. Read more>>
Kiwi Sweet | Recording Artist & Songwriter

Being that I chose an artistic or creative career, my entire livelihood is a constant risk within itself. To be able to take a leap of faith and nose dive into my truest passion with all the risk associated with it is both frightening and gratifying in the same sense. I think about risk as the thrill factor attached to my career. There is nothing great or rewarding that comes without risk. Everything in life comes with a certain amount of risk and return/reward that corresponds. The bigger the risk you're willing to take, the greater the reward. I've never been one to play life too safe so I risk all I have in my career in hopes to be rewarded ten times over. Read more>>
KITANA CA$H | Actress|Model|Creative Entrepreneur

I believe that risk is necessary. Not in a reckless way but in a calculated way. Everyday when we wake up we the have to choice to be innovators or followers and there's no way to change the world without being a risk taker. I'd be lying if I said I had a plan when I first started this journey. All I knew if I didn't like what I was seeing or the life I was living and was up to me to make that change for the better. Read more>>
Janika Bates | Content Creator

Risk taking has pretty much been my life story since college and helped propel me to where I am today. I trust myself and I trust my judgment. Most of all, I trust God. During college I moved from Memphis to LA for 4 months to do an internship at 20 years old. I helped cover the 2016 Olympic Games in Brazil for 3 weeks while everyone was scared of contracting the Zika virus (if anyone remembers that). Read more>>
Rosskie The DJay | Multi genre deejay, Graphic designer & Branding Specialist

Everything you do in life you have to take risks especially if you want to be successful. Taking risks has helped me grow and navigate as a brand, learning the dos and don't of the entertainment industry. Read more>>
Joseph Franklin | Cinematographer

I think risk can be an important factor in business or in life for that matter. Risk takes you out of your comfort zone and forces you to do something you've never done before or have even thought about doing. In my life I have taking plenty of risk, in high school I had to take the risk of taking college courses while taking high classes, just so I could be ahead or prepared for college once I graduated. When I was in college, the risk that I had to take was working multiple jobs to help my parents pay for school. Read more>>
Windell Dobson | Abstract Artist

I've always been an advocate of taking risks. When you don't take risks, you're limiting possibilities in your life. Taking risks have helped me progress throughout my life. I took my first risk in life, leaving Jamaica as a teenager to come to America by myself thanks to a track scholarship. Upon arrival to America, every decision I've made was associated with risks because I wasn't certain of the outcome. Read more>>
Official Meme O | Social Media Influencer, Serial Entrepreneur & Barber.

The way I think about risk, is like taking a leap of faith. To elaborate, I am divinely covered so my steps are already ordered. Taking risks has played a MAJOR role in my life simply because I never know what's to come but I am confident enough in my decision to be able to move forward off of it. Read more>>
Jasmine Hendley | Up & Coming Legend in Ballroom,Model, and Creative Social Media Influencer

Risk taking is absolutely there for front of my life and career! Being at the back of the runway, not knowing whom these judges are going to vote for, does production think I'm good for the role, will my job let me off, or do I move to Atlanta? I have taken almost every risk you can think of to ensure my brand and name has a great reputation, as well as it is successful. Read more>>
Karima Gordon | Entrepreneur | Model | Actress | Influencer

What I think about risk taking is you either Go big, or Go home. I believe life is all about taking risk, whether it fails or go through as planned . Risk taking has played a major role in my life and in my career. I never really wanted to work for anybody for a 9-5 or 12 hour shifts like I use to do because I knew exactly what lifestyle I wanted to live and punching a clock is something that I didn't want to do. I've always wanted to be an entrepreneur and have multiple businesses and different sources of income but it was hard to work on those when I had to attend to my full time job on top of being a full time student where I'm currently a student at Miller Motte College in Columbus, Ga majoring in Criminal Justice. Read more>>
Ashley Thornton | Principal of A|T Home Staging & Interiors

I have always said, "I'm not a risk-taker." Anyone that has ever heard me say this has responded with, "Sure you are! Starting a business is taking a risk", but I never looked at it that way. I like to think I take calculated risks. I don't make decisions without full thought behind them. When I started my business, I didn't really think about failing. It never crossed my mind. I made every decision with intention and forethought and didn't have any fear in my actions as I moved through that new chapter of my life. Read more>>
Ciarra Hosey | Hairstylist/ Entrepreneur

The bigger the risk the greater the reward! I believe risk are apart of life; we will find ourselves in areas of opportunity to either take a risk or play it safe. Safe is just that safe, comfortable but a risk always comes with a challenge, a sacrifice and if and when that risk is taken and the reward that will come come be something you never imagine… It could also get you one step closer to that goal! Read more>>
Christina Kaney | Business Owner

My "risk tolerance" is what has gotten me to where I am today. It's important to not let fear get in the way of you taking risks. Of course you need to weigh out the pros and cons of your decisions – especially when there's risk involved – but it's also important to take into consideration that you can still experience "gains" even if your risk results in a loss. For example, I like to visualize what the worst case scenario would be and look for the value that might also come from it. This value could be in the form of lessons learned, experience, lack of regrets, or just knowing that you don't have to wonder what could have been, because you actually lived it! Read more>>
Latisha Robinson | Lash & Brow Artist

Being a risk taker is one of the most important characteristics that one could have. You can't live your life in fear. People are fearful of starting new things, chasing their dreams, starting over, quitting their job, moving, starting a business. However, the only thing fear does is confine you to one place, it does not allow you to grow nor move forward. Risk taking is very important, and everyone should take risks. I took a risk with my business in 2018, when I quit both of my jobs to focus on lashing. Read more>>
Medina Jett | Attorney. Entrepreneur. Real Estate Investor. Executive Coach.

I have always taken risks….calculated risks with my career. As the saying goes :no risk, no reward." In considering risks, I always weigh the pros and cons of taking a particular action. I also try to predict the likelihood of failure and what I can do to decrease that likelihood. I also think about the what if – what if I fail? What will my back-up plan look like? The process of calculating the risk takes away the fear, assures me that I'm likely to succeed and if I do fail, I have a back-up plan to recover. If the risk is too great or the consequences of failure are too severe, I don't take the risk. Read more>>
Timothy McDade | Personal Chef, Caterer, Co-Owner and Lead Chef/Pitmaster Of GooodNewz BBQ

I believe risks are necessary actions for doors that may be temporarily closed on your journey. Taking risks has been extremely instrumental in the growth process. It requires faith, commitment to your craft and to the process. There is an old saying No Risk No Reward. Read more>>
Anny Jules | Performer

Taking a risk has brought on many rewards and fulfillment in my life. To me; taking a risk means displaying the ultimate act of faith in yourself and your inner power. When you truly believe in yourself and your abilities, you can't lose. The most recent risk I've taken is moving to the Southeast about two years ago and taking a leap to pursue acting again. Prior to moving, I had to take a long hiatus mainly due to some health issues. I had to undergo surgery on my feet and had to learn how to walk again over the course of two years. And right before moving to ATL, Read more>>
Elizabeth Schell | Entrepreneur

Taking risk is believing in yourself, your brand, your dreams, it is following your intuition. I said to myself I only have one life the worse that it can happen is that I get a No. i was afraid to start my business 4years ago I was afraid of failure and today I own two companies. Read more>>
Aiesha McKenzie | Fragrance Designer for My Signature Scent

I never want to say, "I wish I had…". Life, which happens to be the meaning of my name, is a blessing and it should not be taken for granted or squandered. Therefore, I'm all about taking educated risks. As a matter of fact, I have my perfume brand because I took the risk of owning a store in the New Black Wall Street Market. I had been working on starting a business selling perfume-creation kits. Long story short, I just couldn't get it to work out. I heard that the Market was opening and looking for entrepreneurs. The day I saw the application and its fee was also the day I unexpectedly received a stimulus payment. Read more>>
William Mueller | Entrepreneur

The most important role. We think of risks as negatives, and while they don't always work out, some do, and the ones that do are what makes it worth it every single time. Risks show confidence and can set you apart as a leader, not follower. We learn from each risk, good or bad, and that internal growth holds a priceless value, doesn't matter if you fail as long as you learned, because it takes just one successful risk to change your life. You have to pursue success and dreams aren't achieved always playing it safe.. Read more>>
Shayla Maddox | Event Services and Party Rentals Owner

If it wasn't for me 'taking a risk", I wouldn't be in the position that I am in today, A business owner. For a matter of fact taking several risks lol. I had to finally let go a lot of things that were holding me back from my vision. Things that kept telling me no, giving me self doubt or just to hold off for another year. It all began with my first risk which was letting go (divorcing) a marriage of 5 years with 3 young children involved. Should I continue to stay to keep the kids happy in a 2 parent home and constantly deal with things in my marriage that were breaking me down or should I finally break free and leave to find my peace and happiness for myself and children? Read more>>
Tameshia King | Business Manager

Risk taking is a huge advantage in personal/career growth. Instead of dreaming, or hoping for something magical to happen, you have to take that leap of faith and follow your heart. In my experience, taking risk has gotten me far. Coming from a family of hard workers, only dream of living lavish but comfortable at where they stand. I had to do something different. Think outside the box. Does my moves scare them..yes. But they are extremely proud of the outcome. Sometimes, you have to do for you. No on else can write out your life goals, or life achievements. You have to take a stand and be the narrative of your own story. No matter how uncomfortable others may feel. Read more>>
Isahn & Antinique Wilder | Out Of Sight Images:Photgraphy/Videography Wilder's Snack-N-Go:Food Truck Wilder Tax-N-Go: Tax Service

Taking risk is always a challenge, especially being an entrepreneur. Depending on what kind of business you have, business can be up and down, you never know when the next dollar will come in, and hoping if the client/customer will like your product or service. Taking the risk of leaving our jobs, helped us become better business owners. We now see our vision for the businesses loud and clear without the distractions from working a job. Stepping out on faith and trusting God with our vision, was the best move for us and our family. Read more>>
Ayzha Jones | Fashion Designer

Risks are important… calculated risks, that is. I once heard a Denzel Washington speech where he stated "In order to get something you've never had, you have to do something you've never done." Although there is comfort in our comfort zone, there is relief in stepping out of it. Risks play a major role in my career. The many risks I've taken include; applying to work with Miami Swim week, with no prior production experience, and leaving my corporate job to join the bridal industry. These decisions were frightening, to say the least, but have been overly rewarding. Read more>>
Janet M. Stovall | Diversity Pragmatist, Consultant, Communicator, TED Speaker,
I'm a serial risk-taker who is risk averse. In general, I thrive on certainty–a homebody who likes being grounded in familiar spaces, with a few really close friends who have been in my life for decades. However, two things that will push me past my risk aversion to take a risk on changing are unhappiness or unfairness, be they with an employer, a career or a relationship. Read more>>
Stevon Lester | Motivational Speaking
In the Fall of 2021, I found myself going through the motions at my office job. During this time, I was heartbroken, lost, and felt complacent. I felt as though I had the biggest chip on my shoulder but knew that I wanted to be a motivational speaker. I had an epiphany where God revealed that I would become a full-time motivational speaker by January 2022. By this time, I was already speaking but never made any real income from speaking. Read more>>