What drives your success?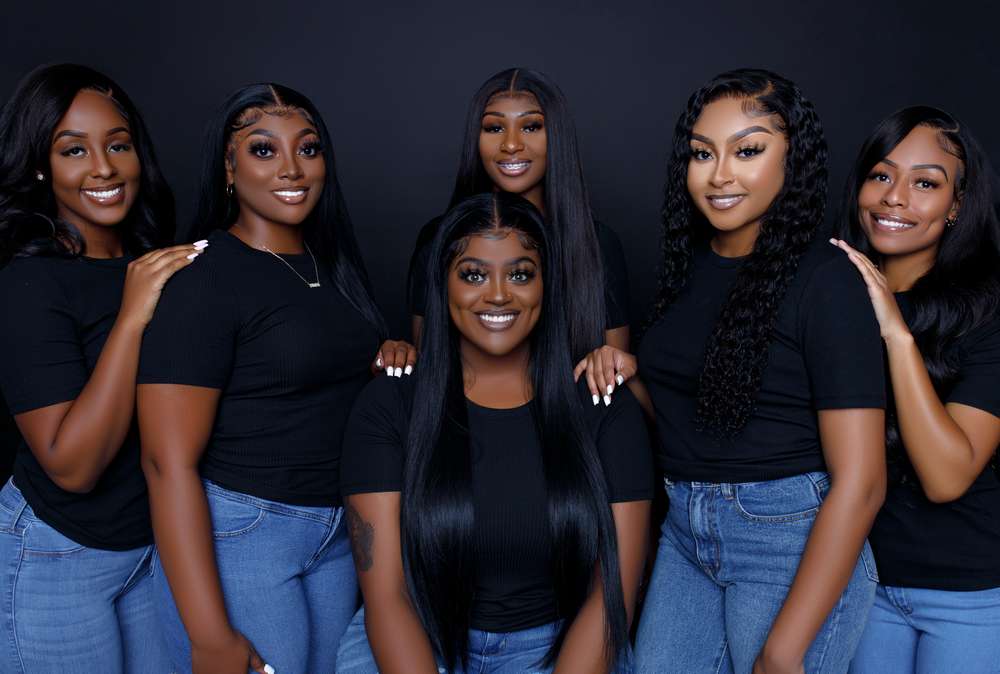 Hardwork? Luck? Good habits? What would you say is behind your success? We've shared some thoughtful responses below.
Rahsaan Fortune | Rahsaan fortune/CEO/Practitioner
People accept hair loss as their reality when it doesn't have to be. In the process, we lose other parts of ourselves. The desire to help people reclaim their story and rediscover their smile is what keeps me going. I build honest relationships with my clients so they know that I value what each restoration means to them. When you help people curate their look everyday, it's important to give their voice a platform too. It goes a long way in building trust. Knowing why they are seeking a procedure gives you a newfound appreciation for the art. In addition, the context makes it even more of your obligation to shape athem in the best light. Read more>>
Jenn Streck | Restaurateur
The most important factor behind the success of our brand is actually loving what we do. We have always personally loved bringing people together in our personal lives and in our community, and with owning restaurants, we get to do that on a daily basis. Another factor to success is being a problem solver. We never give up if something doesn't work, we find a way to shift our perspective and find another way to keep moving forward. Read more>>
Shellane Zonicle | Fashion, Mom, lifestyle Blogger & IT Security
Hey, I'm Shelly from @maricialifestyle, The most important factor behind the success of my brand is always staying authentic to myself. When I feel like I am becoming overworked or in the blogger world we say, imposter syndrome, I always take a step back for a day or two. I never want to come to my followers as fake. The authentic me is what got me so far in this industry. Read more>>
Latesha Funches | Doula & Placenta Encapsulator
The most important factor behind my success is determination and making sure that I make a difference in birth work. For me, actions speak louder than words and one thing I know, people never forget how you make them feel. In motherhood, you go through a wide range of feelings and emotions. During those times, you need your village to be able to help you through those peaks and valleys. Being a vessel in the life changing moments for a woman transitioning over to a mom is a feeling that can't be explained. Helping her become an advocate for herself, being confident in making choices for her health and baby is magical! I'm grateful for those who have allowed Birth Script Doula Services to be apart of their journey. Read more>>
Shitaye Morrison | Author, Writer, and Entrepreneur
The most important factor behind my success/ the success of my brand is the fact that trials and tribulations from my past is what inspired me to become a risk taker and elevate beyond anything that was meant to hold me back from following my dreams. Read more>>
Lisha Mauzy | Resume Writer| Owner of LikeaBossResumes
The most important factor behind my success is my skills and being able to help others elevate. As well as providing professionalism, authenticity, and QUALITY! LikeaBossResumes is ME. I run my business with professionalism and efficiency— but I am still me. I am very honest with my friends and family, and my clients get that same authenticity. I tell my clients all the time–I am here to see you win…We are on the same team, and I mean that! Quality is everything to me because I want to ensure people receive results for a service that they pay for. I have to say that is what brings my clients back. I have been successful with referrals as about every one resume I have completed has brought back at least 2 referrals. GOD is another major factor behind my success, without him and his guidance,none of this would be possible. Read more>>
Antonia Bannister | Custom Wigs Creator
The most important factor behind the success of my brand are my CUSTOMERS! I literally enjoy what I do every day. I have fun creating custom units for people and them loving the results. I have always loved doing my own hair. So to be able to do someone else's and see the smile on their face afterwards literally keeps me going! Read more>>
Tawana Randall | Owner & Founder
I believe for me it was failing in the business the 1st time around and then slowing down and getting some education. Having a mentor is so important. When you are venturing out into a new business that you know nothing about, getting education, taking classes and having that mentor you can call to bounce ideas and thought off of it essential to your business success. For me its the reason I am here. Read more>>
Clare Umberger | Actor | Model | Dancer
I think being successful is attaining your goals and a lot of mine haven't been attained yet. But looking back, I have taken many steps towards reaching my goals and with that, I have been successful. I think the most important factor behind my success thus far is that I have always stayed on my own path. In this industry, it's very tempting to follow someone else's path because you think if it works for them, it'll work for you and that it's a guarantee to becoming "successful". Moving to a specific city, signing with one special agent. At the end of the day, you are on your own path and need to make choices that work for you and not anyone else. Read more>>
Dilla Campos | Pubisher, Wirting, Speaker… A voice, not an echo.
the factor most important is that the people know that i am dedicated to the thriving and success of my community, and that this is an obligation for me through life, its not just a job. Read more>>
Ebony Hamlet | President & CEO
The single most important factor behind the success of my brand is that I dont take no for an answer. Growing up my Mom, Betty would always say, the worst thing a person can tell you is no. It made me fearless as a child. I'm not afraid to say what I need, nor am I afraid to chase my desired response. Space In Time is mission driven. Therefore small obstacles cant stand in the way or hold up progress. Time is literally money in my field. I like to find quick resolutions that solve problems. Patching an issue only means, that I will have to go back and revisit it. Read more>>
Boomer, Racean Woods Jr., Ford | Executive Director| Co-Founder, Chief Financial Officer| Co-Founder
One of the most important factors of Bright1's Path Inc's success is our ability to meet those who are homeless, undervalued, or alone where they are. You never know a person's true story by just examining the outer appearance. We've learned by having meaningful conversations, providing essential necessities, and showing genuine love and concern enables us to create and maintain impactful relationships while rebuilding trust within our marginalized communities. In doing so, we've created the first free-grocery delivery program in Atlanta that offers up to 50lbs of food to those in need. Read more>>
Jill & David Scruggs | Boudoir Photographers
In a word, passion is the most important factor behind our success thus far. We're a husband-and-wife team of boudoir photographers with a growing studio in Marietta. We're crazy about the art we create. We relish seeing the impact we have on the lives of our clients. We revel in our growing community of fans and past and prospective clients. We love continuously improving the business, marketing, and technical aspects of our intimate enterprise. We love being entrepreneurs, and we love being successful as we create stunning photos that change the lives of the people we capture. Read more>>
Julian Smart-Rimple | Financial Freedom Coach, Host of Run The Jewelz Podcast Show & Wellness Advocate
Smart Jewelz Enterprises is a consulting firm that provides clients the opportunity to find and develop their God-given talents while creating a career and/or business out of their natural gifts. We specialize in offering millennial entrepreneurs and young professionals customized coaching, training and online courses services in personal development, financial freedom and health and wellness. What sets us apart is the diversity of service programs that we have created around our 3 core areas, which range from Smart Wellness Kits (for immunity boosters), to our internationally broadcast "Run the Jewelz Podcast Show" for young professionals and entrepreneurs. We also host an online e-learning platform called Smart Jewelz Institute where clients get taught by interviews with a diverse selection of entrepreneurs and young professionals on their passion sectors within personal development, financial freedom and health and wellness. Read more>>
Lashunda Washington | Ceo of Smiley Beauty Bar
The most important factor behind my brand is my children and the struggle I do not want to go through any more . It's so many factors behind my success in my brand how I struggled growing up is one with 7 siblings . My success of my brand came from God prayers and hard work .. Read more>>