Social impact: how does your business help the community or the world?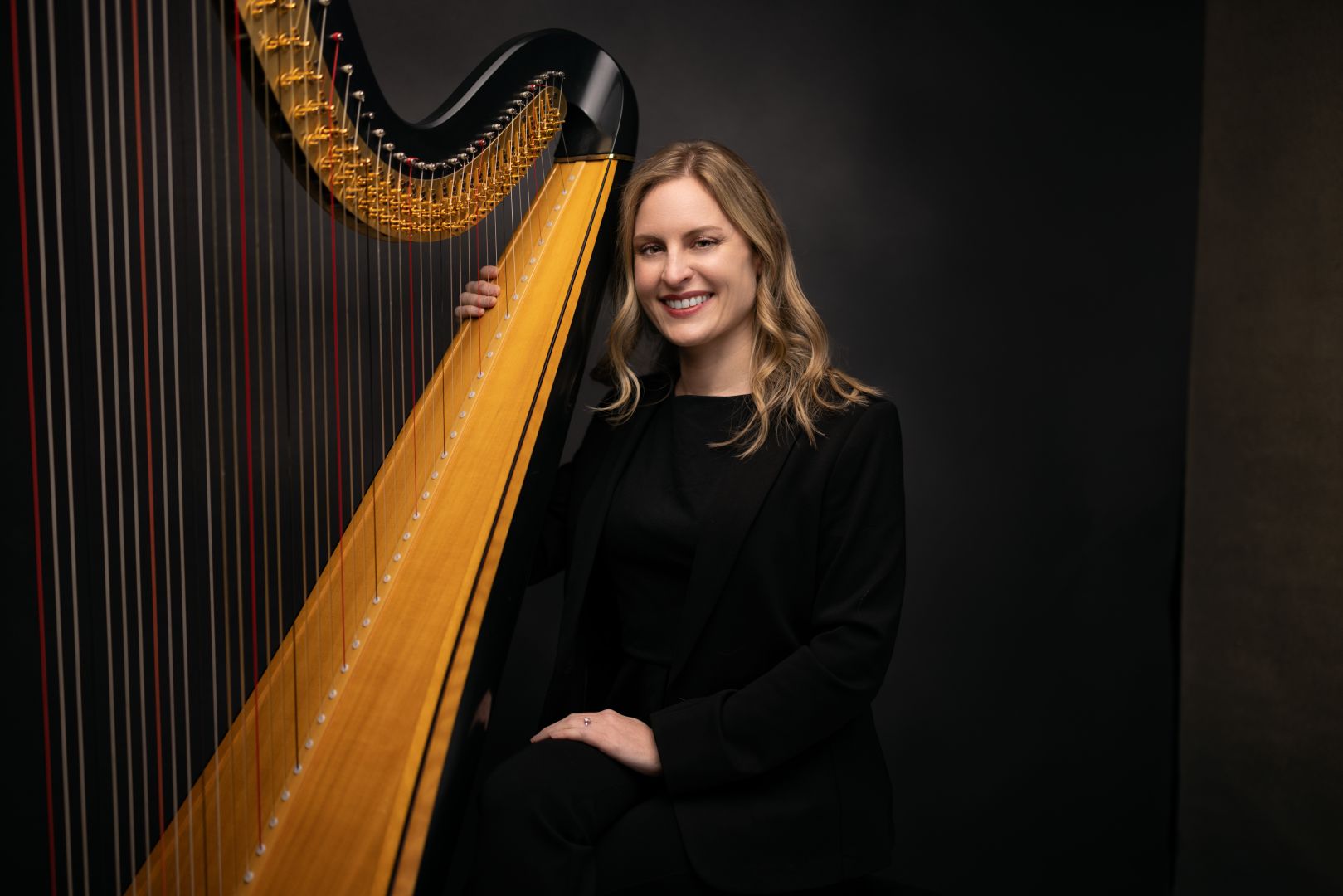 We are so inspired by the businesses in our community because of how many of them are committed to helping to make the world better than it is today. Check out some great businesses below and how they are helping others.
Tyler Hartley | Harpist and Harp Teacher

Music is such an important part of the human experience. It is an ice-breaker, ambience-maker, and stress-reliever across generations and cultures. I think people implicitly understand this, but sometimes underestimate its value if they haven't picked up a guitar or seen a live show or lost themselves in their favorite album in a while. Read more>>
Nishe'e Moore | M.S. CRC, mother and maternal mental health advocate

The goal for Breathe Babyy is to lead the shift in the narrative of the Black mother. To dispel the stigma of the "crazy black mom". My organization focuses on the mental health of the woman, first. Helping her process trauma from childhood to childbirth, provide her community and support in the journey of motherhood, and aid her as she develops positive coping tools, like breath work, to maintain her mental health in motherhood. Mentally stable mothers can show up as their best selves in all of their connecting relationships. This minimizes burnout, allows women to enjoy motherhood, manage triggers, and maintain a healthy relationship with herself. Happy, whole, healthy moms are absolutely an asset to the community and the world! Read more>>
Javonda Harrison | Career Consultant + Working Mom Advocate

Kinetic In Demand Solutions helps communities worldwide by providing relevant professional support to assist individuals in becoming more visible for opportunities, advocating for their careers, and positioning them as a top-qualifying candidate to increase their salaries. For years, Kinetics has served as a community career partner to build confidence within professionals and create effective career plans that lead to elevation. Through example and impact, the Kinetics team has elevated hundreds of professionals to secure new opportunities, salary increases of 15K+, and a healthy life/work balance. Read more>>
La-Donia Alford-Jefferies | Chief of Staff| Author |Adjunct Professor

My business Homecoming pride is centered around the HBCU Homecoming Book for children. I wrote this children's book to encourage parents, teachers, and guardians to share the HBCU Homecoming experience with children.. I wanted children to see themselves in a book and to know that black and brown children can be the main characters and that girls and women can be leaders. During one of my Author events, I had a parent tell me that daughter read the Homecoming Book for one hour. The book is 20 pages with illustrations, in other words, it wouldn't take an hour to read. Read more>>
Ryanne Rothenberg | Chef & Gardner

At Ry's Table we work to connect people through nourishing food for a stronger local food system. We create a space where farms, artisans and patrons alike can express common goals, share off the same plate, and transfer knowledge over a meal. Protecting food security is in the best interest of our local agricultural system, but also brings us closer to a more sustainable planet and more evolved humanity. We believe that food is medicine, and everyone should have equitable access to healthy food, as well as the tools to feel more confident to grow and cook it. By starting small with our community, we hope seasonal menus inspired by farm availability, Read more>>
Christina Cummings | VP of Operations

I currently serve as the VP of Operations for the Partnership for Southern Equity (PSE). Our mission is to advance policies and institutional actions that promote racial equity and shared prosperity for all in the growth of metropolitan Atlanta and the American South. Through our work, we believe that we can and will permanently disrupt structural racism by centering frontline communities and helping them organize power in 3 ways: Organized People, Organized Money, and Organized Data. The project that I am most proud of since joining PSE has been the Justice40 Accelerator project. Read more>>
Dr. Danielle Stewart | Education and Community Advocate/Founder and President of Community Empowerment Foundation, Inc.

The Community Empowerment Foundation, Inc. goal is to educate, advocate and empower. The nonprofit was created to advocate for community engagement and education. We have 3 stakeholder groups: the educational system, the community who cares about their local educational system and the families who are in the system. When we started this work, there were gaps between institutions and families (families of color in particular) who needed additional support to navigate through the school system. We brought these 3 stakeholder groups together to help fill some of those gaps. We not only created a platform called Education Advocacy Awareness to educate individuals on how to use their voices, but we worked together to strategically come up with solutions. Read more>>
King Markus Baldwin | Fitness professional & elite bodybuilder/power lifter/boxer

My business has helped and impacted the community in so many ways by bringing a awareness to health and fitness and making it fun and cool to be apart of something . 300 Armyfitness / Trapfitness has ,in my humblest opinion changed the landscape of what the preconceived notion of what fitness is in Montgomery, Al. We set trends and went against the grain to introduce a wide audience to fitness and doing it our " YOUR " terms . We make it comfortable for all ages all shapes and sixes and backgrounds to come together and be apart of a group dynamic and formulate your fitness community . It's a family dynamic with us . In turn we teach the importance of health and fitness and making health conscious decisions especially in the black community , on a daily basis. Read more>>
Stacey Culpepper | Online trainer and mindset coach

It is no secret that exercise provides numerous benefits. It creates a healthy and happier world by improving health and preventing disease but I am most passionate about the intrinsic change that it sparks in my clients. The purpose of my business runs much deeper than losing physical weight. Many of my clients come to me feeling hopeless, defeated and weighed down by false beliefs about exercise, nutrition and themselves. Read more>>