Meet Valentin Nikitin | Portrait Photographer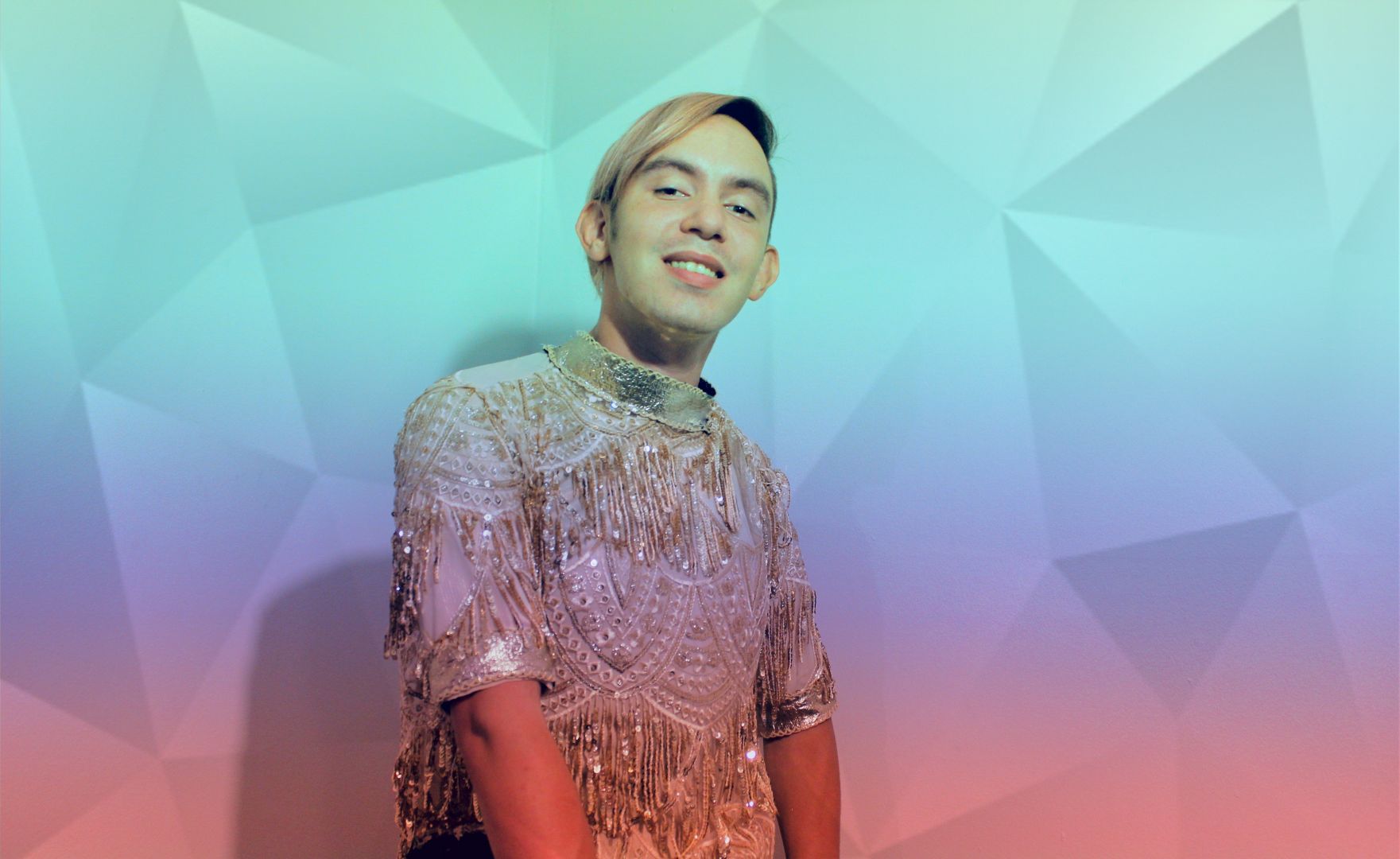 We had the good fortune of connecting with Valentin Nikitin and we've shared our conversation below.
Hi Valentin, what role has risk played in your life or career?
Taking a risk used to be scary but now at the age of 24 it's one of my strengths. The artists is me is alive and ready to thrive. In my life taking a risk is not fearing the outcome but letting it transform into something exciting. Every decision I have made, good or bad has taught me lessons and provided experience to make my best move. In my photography career specifically my first big risk was stepping back from my day to day life and making a plan of commitment to move forward in a dream I wanted to pursue. I have put a lot of time and thought into the craft I do and I'm watching it unveil itself into reality. I have been offering my portrait skills to different people, events, and even obtained a job at a portrait studio this past year. The success has been phenomenal. Through my personal sessions my name has been launched into the public as a photographer and constructing that skill was worth every risk. I have learned many things that continue to build my career. I would say if it's risky ? Do it. What's the worst that happen ? Failure ? In the cases where I'm debating to take a risk or not I tell myself if you get denied just try again. Easier said than done I know but If something is meant to be, life will bring it to you.
Alright, so let's move onto what keeps you busy professionally?
My artistic visual in photography is focusing on the story and moments I capture within a picture. That's what sets me apart in the world of photography and creative arts. I have been able to capture the smallest moments of peoples expressions and give them memories. I have had people tell me after sessions that they couldn't believe I captured certain moments when they had expected it to go unseen. The words that give me the most joy are when I receive comments such as "I came feeling unsure and insecure and left feeling confident" and "Your photos make make me feel beautiful". Everyone deserves a moment of glory and I challenge myself every photo shoot to bring that energy for them. People may be afraid of the price and appearance in photography but to me it's about the experience and nostalgia you will feel later in time. When I first began photography and decided that's the path I wanted to follow I experienced many challenges. I was nervous to put myself out there as an artist but once I had a few photo opportunities under my belt I let my work speak for itself.
I know there was a time period in building my skills I lost motivation to continue to take pictures and during that time I had to learn to accelerate in my confidence. With surrounding myself with the right people I was able to accomplish that.
I do remember a time of success in high school when I was experimenting with photos and I did self portraits and had a few of my photo series debut in a local art show. I vividly remember being inspired by the connections I made with people when they looked at my pictures. They were able to relate their own stories to mine and that's the first time I witnessed the magic of photography. From there I was introduced to new opportunities such as being a part of my digital year book for the tech school I was enrolled in and like the art show I was able to connect with the students and exhibit their skills.
My lessons I have learned have lead me to the place I'm at now. I am working part time at a portrait studio to keep up my consistently in story telling and I'm taking on my own sessions, special events such as live performances like musikfest, weddings , and discovering my own artistic story I wanna share with the world.
I want my business V. Photography to bring people happiness, nostalgia, and confidence when I have the chance to give out my gift of photography. Anybody can take a picture but nobody can take a picture like me and that what I want this world to see.
If you had a friend visiting you, what are some of the local spots you'd want to take them around to?
A very interesting question. Let's see, I would take my friend to places that bring me peace. Growing up in a small town I found a lot of spots to go where I could just be alone, manifest in my creativity and bring my artistic thoughts to life. Like for example I would take them to a area of abandoned train tracks where it it still in town but still peaceful and away from the noise. It's a thrilling walk to and for perspective photography , thumbs up ! I have a lot different small parks in mind with the area I currently live in I would take them and my oh my the scenery is spectacular: creeks, gardens, willow trees, and birds chirping. I love nature and when I have the moments to enjoy it, I do. Mind you it's great photo opportunities but you know. I think for food I would love to try cooking from scratch and finding recipes. I mean if they are from out of town grocery stores change to location so it would be fun to experiment with different recipes. But realistically I can't cook well without supervision ( because I can take a picture but not good with food) I would take them to local diners and try new things on the menu. I think lastly to complete the trip I would (implying it's summer) take them to a sunflower field because who doesn't like running around a field of pretty flowers to take breath taking photos? I released a promotion this past September called "The Sunflower Exhibit" and it was very successful and the joy on peoples faces I photographed was truly cheerful so that's why I would take them there. The places that bring me happiness and serenity toy are the places I would take my friend for adventures.
Who else deserves some credit and recognition?
Honestly, a lot of people have helped me achieve my success in this journey so far. I will start by thanking all my friends and colleagues from all different phases of my life. Everyone has been supportive and encouraging of my work and I'm grateful to have them be a part of my portfolio. I have had amazing advice through my friends and co workers whether it be for improvement, brain storming , camera equipment, or how to seek a booking. To be recognized for what l am meant to do is heartwarming. Not to mention everyone has been great models with sparkling smiles! To my managers at the studio, thank you for sharing your tips and constructive criticism on how to capture the best stories of peoples lives with either just themselves or simple items. Being able to conduct a photo session with people of all ages and express their cultures, stories, and authenticity through a lens is like a little trophy I will carry forever.
To my parents, thank you for traveling across the world and adopting me from Russia as a baby to be here in this country with these opportunities . I am forever grateful and I couldn't do what I do without the support of them. They have encouraged me to be best the version of myself even when I had doubts about which career path I wanted to follow. I'm happy to make them proud. My mother always said "God has plan for you and one day you will do something great." Me being me growing up never truly believed her until now where I see it every day. For my brother, you have given me hope when I thought I couldn't do it and you have given me strength to conquer the unknown.
I want to thank my partner and his family for bringing out the real me and allowing me to take the time and space to grow as an individual. He has been there since day one when I had my first idea to go forth in photography. I told him one night at home "I don't know what I'm good at but I know I can take a good picture" and he replied " Put yourself out there. You can do anything you want. Doesn't matter what people may think. Just be you" and from that point I began my journey to achieve my title as a portrait photographer. He's been there every moment of success, struggle, doubt, and continues to give me unconditional support. Even if I do tend to get caught up in working he's always reminding me to work smarter not harder and keep my balance.
Lastly , it's kind of silly but I want to give a shoutout to my dog who passed within the last year for being the meaning behind my sunflower motif I use in my work. She has placed a great significance with her little personality in my life and having her spirit behind my motivation is a blessing.
Instagram: @veenikitin
Facebook: V. Nikitin
Image Credits
Copland. Mulzet Chelsea Lyn Meyer garden state radio bastard bearded Irish men Trillz. polen. Atkins. Flint. Dille. Twiford
Nominate Someone:
 ShoutoutAtlanta is built on recommendations and shoutouts from the community; it's how we uncover hidden gems, so if you or someone you know deserves recognition please let us know 
here.