We had the good fortune of connecting with Tory McKenna and we've shared our conversation below.
Hi Tory, let's talk legacy – what do you want yours to be?
When I first saw this question of legacy, I felt the ripple of implications resonate deeply in my body. The question stuck with me long after I closed my screen. I realized that this question most accurately reflects the reason I make the choices I do now at this stage of Life.
'legacy' (noun): something transmitted by or received from an ancestor or predecessor or from the past. (Merriam-Webster)
Thoughts around my impact on future generations became starkly relevant to me when I became a mother. I saw myself more clearly than I ever had before through my children's eyes. I was forced to see all the ways in which I was, and more importantly areas where I was not showing up for myself.
How do I want my children to see me? What do I want to give them that will last far into the future – a little piece of my heart that they can take with them when they need me? How can I possibly do that?
I grew up in a musical family and communication through music was a natural act of expression and connection; that was the legacy I inherited. I decided that I would continue the tradition and record an album of classical lullabies to pass on. The idea of it initially sounded simple to me, but creating and recording an album of lullabies turned into something much more personal. I felt called to this action of recording an album, and I realized it was not only for my children but also for me.
Through the creative process of choosing the songs I wanted to sing while navigating the new landscape of motherhood, marriage and a full-time professional career, the arc of a story began revealing itself through the text of each song. It felt as if the final list of 18 songs collectively chose me instead of the other way around. Through all of the preparation, unexpected challenges, stress, heartache and massive change in my own life experience, a story emerged and what it reflected back to me was one of resilience, commitment, learning, curiosity, the power of choosing with intention, the importance of asking better questions, expansion, and how it all relates to Love. It was my story, but also the broader story of an Awakening to Life.
'awakening' (noun): 1 a rousing from sleep. 2 a.) a rousing from inactivity or indifference; b.) a revival of interest in something. 3 a coming into awareness. (Merriam-Webster)
My intention is that my legacy will be one of awakening: that my children, and any human who can relate to this story, will feel free to be who they are born to be in this lifetime. That they will be aware of their own fear and uncertainty and see those reactions in themselves as opportunities to stay open, and ask better questions. My profound desire for anyone who feels any depth of resonance with my story, is that they will see a reflection of themselves and an opening in their own life experience for deeper understanding.
My wish for every human being is that they experience the fullness of Life; that they fall in Love with the overwhelming beauty of their own uniquely gorgeous story, and find forgiveness in the depth of their experiences to pay forward in their own Legacy of Loving actions.
'My story' is only now beginning.
In 2018, after years of hard work, planning and supportive partnership with my husband, I was able to take the leap and resign from my full-time corporate job. The transition allows me to be more fully present as a parent and to pursue my career as a professional musician. I am releasing my first album on July 25th, 2022, it is called "Awakening: A Song Cycle of Lullabies".
When people remember me, I want them to feel inspired to be still, trust, listen and become more familiar with the story of their heart, and that they will not be afraid to follow its lead.
Mountains will move.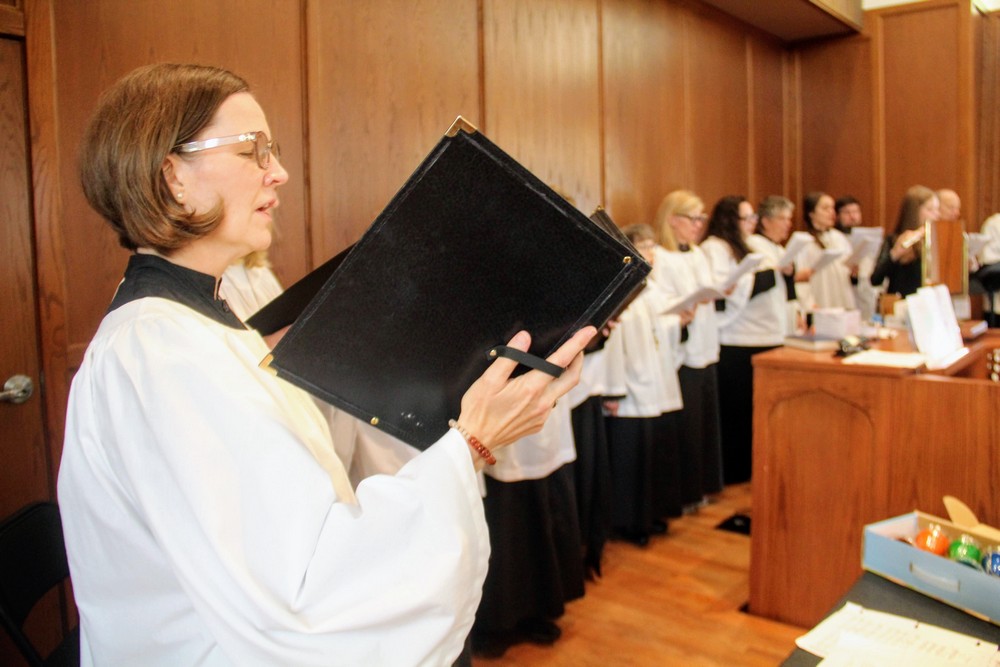 Let's talk shop? Tell us more about your career, what can you share with our community?
I am a vocal artist and storyteller. I've been singing since the time I could use sound to communicate and express myself in a meaningful way.
One of the aspects of my art that makes me identifiable is my musical intuition and creativity in how I tell my version of the story. I love exploring the hidden stories which bubble up through carefully and intentionally written chord progressions. I hear them deeply embedded in the music. I view my role as a vocal artist is in allowing their voice to use me as an instrument so the stories may speak.
I am especially drawn to the music genre of Art Song in various different languages. These songs were often borne of collaborations between composers, poets, and artists who worked together to capture both notable and mundane moments in reverence of Life.
I am most excited about the upcoming release of my first album, 'Awakening: A Song Cycle of Lullabies" on July 25th, 2022. This album was initially scheduled to be released right around the time that the pandemic officially began in 2020. For me this event has a little bit of an additional anticipatory thrill because of everything we've been through.
My path to being a professional musician started early. I was raised in a musical family and introduced to complex musical concepts at an early age. By the time I was 12 years old I was a paid musician singing as a treble in a full episcopal choir. I was learning and regularly performing sacred solos, major oratorio works, arias and duets, often accompanied by chamber orchestra for well attended audiences.
Since that time, I have had the privilege of many wonderful opportunities in music which have enriched my career in profound ways; being in the presence of supportive teachers who were able to hear my true voice and potential, being introduced to and collaborating with other gorgeous and accomplished musical artists, participating and performing in supportive and expansive programs which have deepened my understanding of how intentionally, beautifully written music can be expressed innately.
As is consistent with the flow of Life, some aspects of my career seemed to come easily to me and there have been very tough times. The most challenging time I have ever been through is the process of recovering my voice after being diagnosed with Muscle Tension Dysphonia (MTD). Somehow the muscles that support my singing became confused and were in spasms every time I would open my mouth to sing; the act of singing was difficult and I couldn't even recognize the sound of my own voice. I honestly felt as if my whole world was turned upside down and inside out. My identity – my vision of who I am – was challenged at its core. I was forced to slow down and rebuild my relationship with my voice and my instrument. The pandemic allowed me the time to do that, and I am profoundly grateful to have had that time to recover. It has been a slow and deeply rewarding process of self-awareness and rediscovering joy.
The most valuable lessons I have learned along the way are:
1. Conscious breath = Conscious Life:
We, as humans, are breathing machines. If there is no breath, there is no Life. When I turned my attention to my breath, I discovered I was working too hard to simply breathe. So, I decided to spend time learning how to use my body more efficiently as a conscious breathing instrument; The Alexander Technique is among the practices which helped. Improved efficiency in my ability to breathe has enhanced and supported me more fully in my ability to manifest Life experiences.
2. The power of an intentional "No":
My practice of pushing through my fear and saying "Yes" to all opportunities I was offered had served me well for a long time. During the pandemic, I learned the importance of practicing radical self-care in order to maintain balance and stay grounded in my whole body. As I adopted this new perspective, I developed a practice of making an intentional choice to say "No" to some opportunities as a self-supportive act. Taking time to understand where I needed to establish boundaries and soften my expectations were critical to knowing when I needed to say "Yes", and when saying "No" would be more beneficial for my well-being. My mental health and self-esteem are back on-line and I feel stronger now than I did before the pandemic thanks to this shift.
3. Finding freedom in self-Forgiveness:
As a practicing perfectionist, life has often seemed to demand high standards. Perfection is an illusion, but sometimes even the mirage is powerful enough to strive for a 'better' version of what is. One of the most consistent pieces of feedback I received from teachers and mentors in all areas of life is that I am hard on myself. In the past, I would wear that feedback as a badge of honor. I believed that negative self-talk and self-abusive tactics would help me achieve the inevitably unachievable. When I developed and followed through with the gentle act of self-forgiveness, I was able to loosen my grip on my expectations and judgements. I found more and more freedom to play and be curious. It changed how I move through life experiences and I have more inner space available to create.
4. Always listen first:
Through all the new awareness I've gained from Lessons 1-3, I realized how little I've been listening – to myself, to other people, to the Universe. The state of the world isn't helping either; the endless stream of reported and predicted global and local trauma events is overwhelming to say the least, and fear inducing. My brain was busy making my world smaller and more manageable by putting labels on everyone, everything, all my experiences and expectations – so busy 'doing' – that my ability to listen had dwindled considerably. My capacity for understanding the different relationships I have with my inner and external worlds was severely handicapped; I was unconsciously limiting my choices. It is so hard to be still and listen without reacting. I'm always working to be a better listener now. Through my exploration in this area, I found at least 3 internal listening centers available to me – my ears, my heart, and my guts – they all interpret information differently because they are receiving messages from uniquely different sources in the same moment. Giving myself permission to be quiet and take in more of the world has expanded my awareness of the choices available to me, and my vision of what is truly possible.
My message to the world is this: I've realized that there is nothing more important to me than knowing the desires and wisdom of my own heart. Everyone, every living thing, every joyful experience, all the magnificently stunning places I love are deeply connected to that space within me. Life opens up, unfolding anew in every moment. It is easy to stay unconscious, small and fearful in the current state of this world. I've found a new way to receive the vast feeling of not knowing how to control this unfolding: learning to listen and and taking meaningful action from my heart's center has made all the difference. I share my experiences and these lessons as an antidote which might inspire readers to take another step through fear. Get curious about what joy may lie on the other side.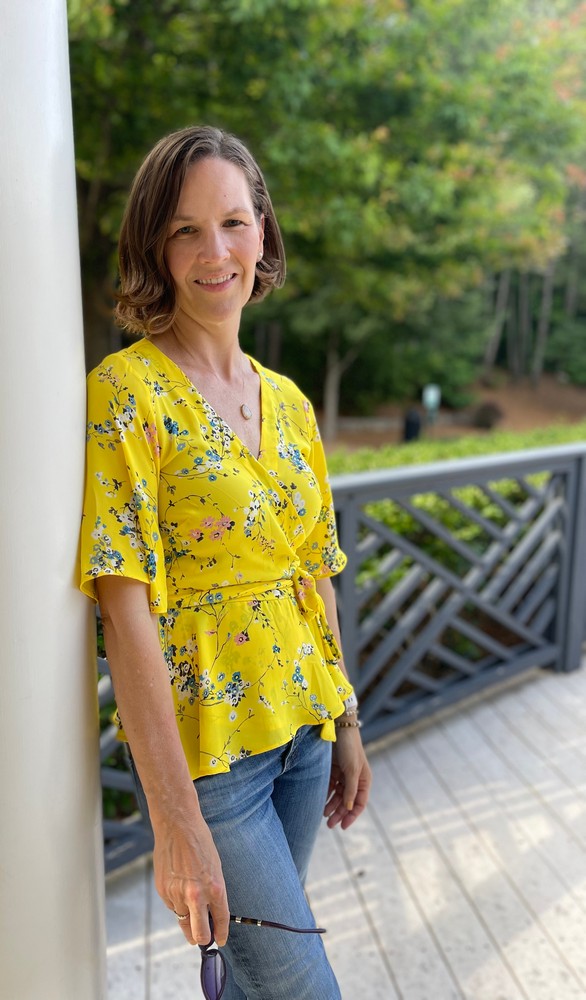 If you had a friend visiting you, what are some of the local spots you'd want to take them around to?
If my friend is traveling with the whole family, we would be going to the Atlanta Zoo. It's a good size for little kids with some extra climbing attractions, a train ride, and a carousel if they can't walk the whole property. The Zoo has something for everyone.
The Children's Museum of Atlanta will be another stop for us; this place offers younger kids a hands-on, tactile experience of different ways to play. If we still have time and energy, we would definitely plan to walk to Skyview Atlanta and ride on a giant ferris wheel nearly 20 stories up in a private gondola overlooking Centennial Park. It is the perfect way to end a full day of exploring.
Kids or no, The Georgia Aquarium is a must visit. It is the largest aquarium in the world and it houses more than 100,000 sea creatures. You have to see it to believe it, a wonder-filled experience.
If my friend is a sports fan, we might try to squeeze in a game. Atlanta is home to many professional sports teams: we've been to a Braves game, and a Gwinnett Stripers game, both were great experiences. If we are lucky, maybe we can catch a Falcons NFL, Atlanta United FC mens soccer, or Georgia Swarm mens lacrosse game, they all have fast-paced, competitive season games that would be fun to attend.
A night at the orchestra would be a wonderful way to enjoy an evening together. The Atlanta Symphony Orchestra is a fantastic organization that offers wonderful musical experiences. Last fall we went to an ASO live concert performance of the movie soundtrack "The Nightmare before Christmas". It was the first time our kids got to hear a live orchestra and it was thrilling. Atlanta Symphony Orchestra offers a thoughtful seasonal program for all age groups and interests. Highly recommend!
And if we have an extra day or two we can explore some new places together: Ponce City Market, The Atlanta Beltline, and Atlanta Botanical Gardens are on our list of places that we still need to check out!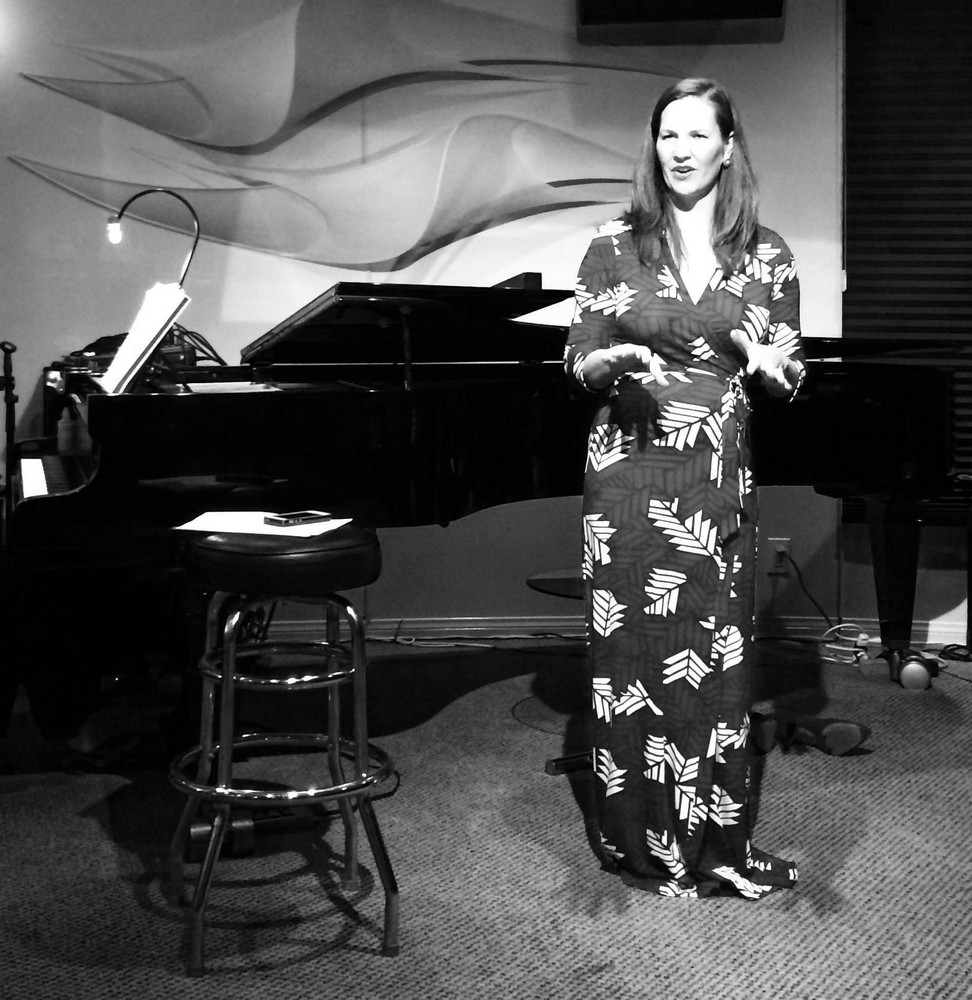 Who else deserves some credit and recognition?
There are so many people who have woven themselves into the layered tapestry of my life in such a beautiful way. The person I would like to recognize today is my husband, Andrew. I couldn't have picked a better partner with whom to share and create life. I am grateful that I chose him, and he chose me. This isn't really just my story, it's ours.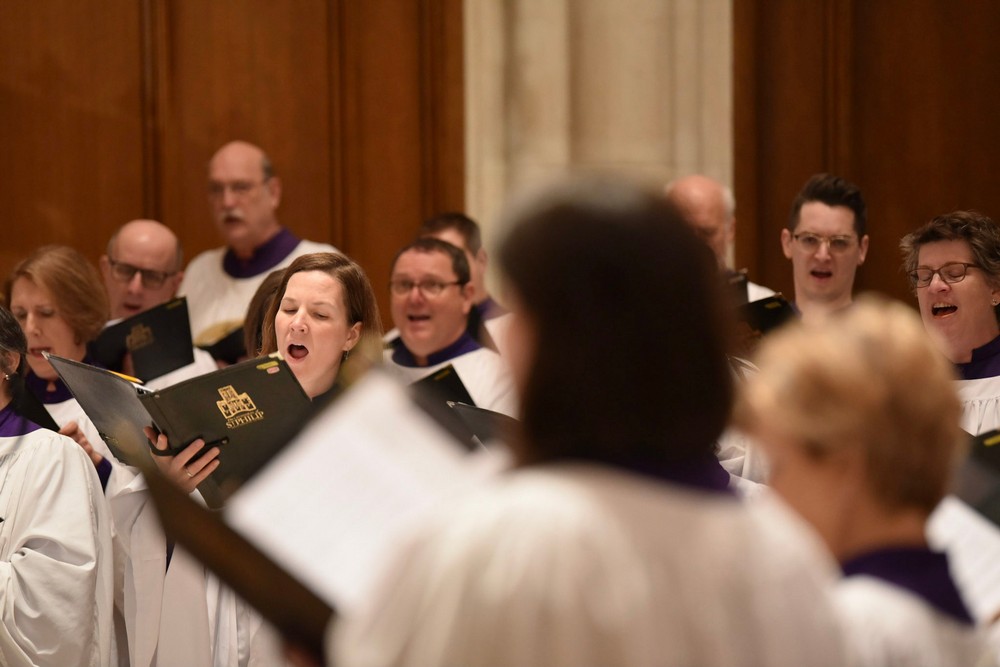 Website: www.belcantory.com
Instagram: https://www.instagram.com/belcantory/
Linkedin: https://www.linkedin.com/in/tory-mckenna-90891019
Facebook: https://www.facebook.com/tory.mckenna.1
Youtube: https://www.youtube.com/user/belcantory
Image Credits
Dan Murphy / The Cathedral of St. Philip Bill Monk/St. Benedict's Episcopal Church
Nominate Someone:
 ShoutoutAtlanta is built on recommendations and shoutouts from the community; it's how we uncover hidden gems, so if you or someone you know deserves recognition please let us know 
here.