We had the good fortune of connecting with Serrin Joy and we've shared our conversation below.
Hi Serrin, what inspires you?
I love this question! What inspires me? I would say my day to day.
Now, what do I mean by this? I look over my life thus far, and I am so grateful for the unexpected, yet fitting opportunities that I have taken these past couple of years.
What inspires me from my day to day is the fact that I haven't given up on myself. I feel like being an artist of any form, whether you're a singer, an actor, a dancer, a musician, a visual artist, public speaker, an athlete, a chef, etc, you can experience times of doubt, and or impatience. If you haven't experienced these emotions then I give a huge kudos to you, ha!
What inspires me, is that any time I get knocked down with those feelings of doubt or impatience, I always get back up, and each time I'm stronger than the last.
What helps me personally get out of those modes, is getting in my scripture, prayer/meditation, scheduling my days out, speaking positive affirmations into my life, remembering that I am on nobody else's time but my own and most recently, I've started working out regularly and doing vision boards!
In summary, my own journey thus far is what inspires me.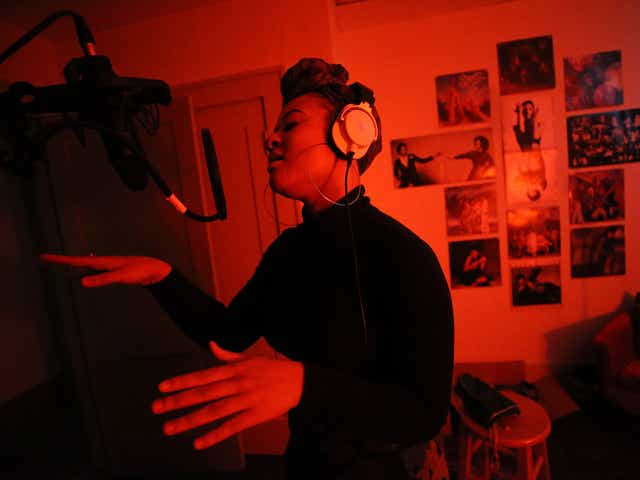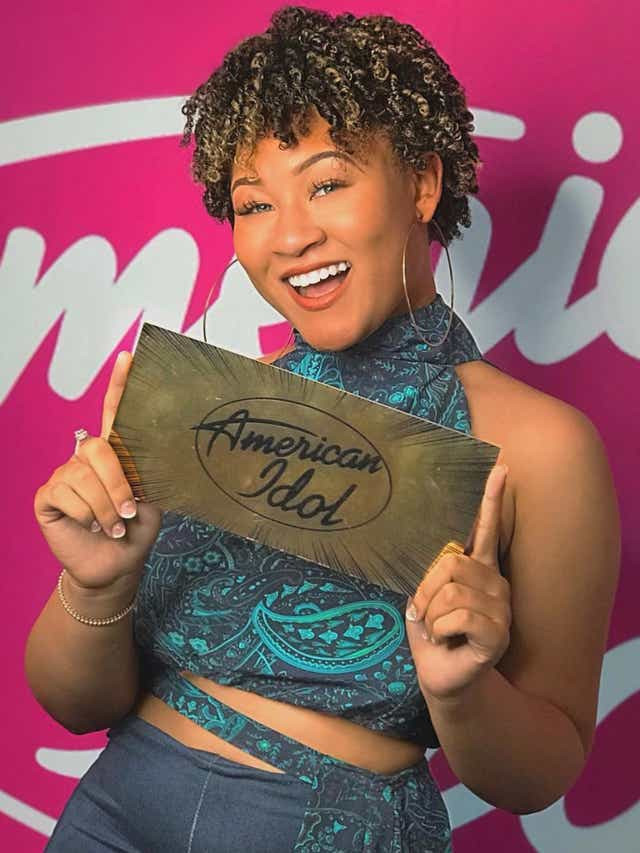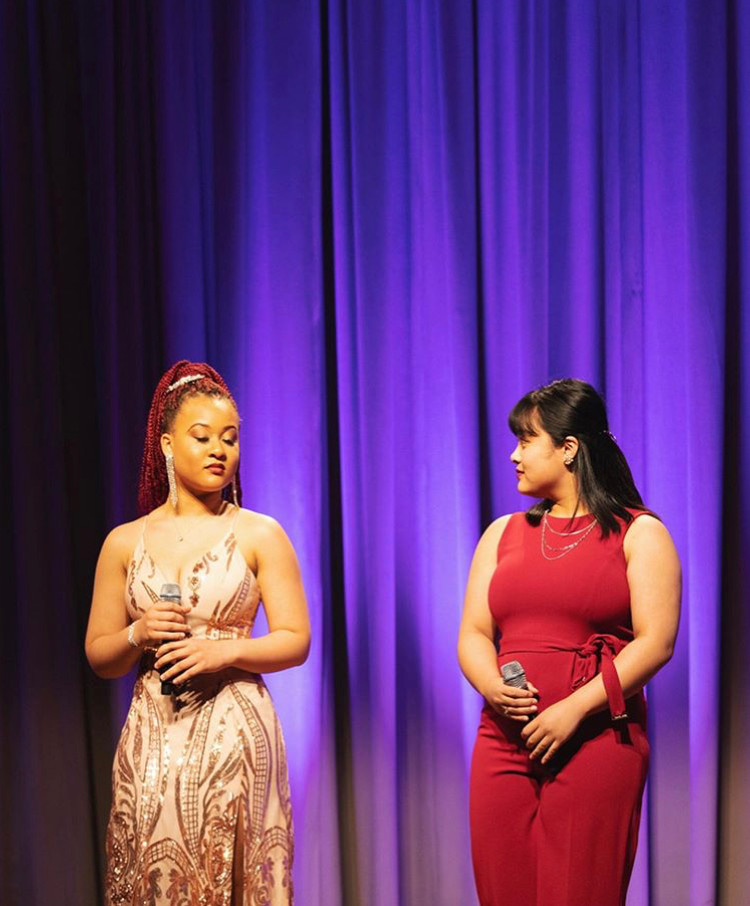 Alright, so let's move onto what keeps you busy professionally?
I feel like your gift will open doors for you. My gift is songwriting, and in using that, I have had the pleasure to sing, and impact.
Growing up in Akron Ohio, my parents were the ministers of music at any church we attended. They always had my siblings and I involved with every choir, praise dance/ mime/ step team/ flags, culinary ministry, sound board, and I might've even been an usher for like two Sundays. My mother was a high school theater teacher and she would always incorporate my siblings and I into her productions. From this, I've never really been nervous in front of big crowds of people, or to have an audience.
When I was a little girl, I attended a school called Akron Montessori. They used to have a poetry reading frequently throughout the year. One year, instead of a poem, I decided to write a song entitled, "Sing With Me". I couldn't have been older than maybe six or seven years old. The lyrics went, "I know you don't want to talk, it's so boring I know. But I know something now that will make your heart flow". It then continued in the chorus to say, "Let your heart out and sing with me! Sing, Sing, Sing! I know you don't want to talk so just sing with me. Sing with me". Very simple lyrics yet, impressive in the fact that I was so young and had even arranged my first instrumental and directed my teacher at the time on how to play HER guitar to back me up, ha!
From that point on, I grew confident in writing for people and leading others at a young age. I used to have a girl in my 3rd grade class, whom I would write songs for us to perform for the other classes. The lyrics were teaching the even younger students to eat their vegetables, not to hit others, etc. I would type up plays using my classroom computer, distribute them out to students and direct performances for when the parents came to pick everybody up. I would also be up late at night (2-3am) writing songs, using my journal without any music being around me. This was in my Cheetah Girls era, and I most definitely gave the girls Galleria Garibaldi!
When I was in the fifth grade, everything changed. My dear aunt passed away, and it was as if everything in my life from that point on had flipped upside down. My mother, who is such a strong woman, ended up taking over her mother's private school in Atlanta, GA, due to my aunt no longer being able to carry out the business. Since my youngest two sisters were old enough to attend the school, my mother took them to Atlanta with her. Meanwhile, my brother, sister and I stayed in Akron with our father. I was nine years old, and I will never forget the day we got the news. The living adjustments for the house were made very quickly, and I knew I had to grow some thick skin and emotionally mature much earlier than a lot of people my age so I could be there for my younger siblings at the times when our mom wasn't physically able to be.
Although this point in my life was hard, I appreciate how strong my mother was and the sacrifices she has made over the years. As well as my father always providing for, and protecting his family.
Fast forward to the beginning of high school, I was hanging around some of the wrong people. I wasn't very motivated, and I had grown very small minded. I still loved to write and sing, although at this point, I didn't see it to be possible for me as a career. I didn't think anybody would want to look up to me or really even look at me.
It wasn't until my junior year of high school, I had envisioned the thought of myself in front of a crowd of people singing my own music. This vision had been reoccurring in my head for a long time, but there was something about this time that it had hit me, that I actually got up.
My dad also had an in-home studio and at first, I would just use the equipment for fun to record audio covers, and demos.. Although, this time I had decided to actually put the covers out. Eventually, I put out my first song and it was called "The Real You". I posted it on Youtube and in its first week out it had over 1,000 views which wasn't bad because back then, I only had about 30-50 subscribers. I also started posting singing videos online and putting a lot of hashtags so I could be found in any city.
The more I began to work towards the vision I saw, the more my confidence grew and the wrong group of people began to leave one by one. Although the negativity towards me from some of my classmates was overwhelming at times. A boy in my class told me and I quote, "You think you're going to be famous? You're not. You're going to be right here in Akron just like everybody else". I just experienced a lot of things of that nature. Although, I didn't let any of that stop me. If anything, the negativity I received pushed me to be better, as well as influenced some really dope lyrics if I do say so myself.
That summer, I did my first live cover with an amazing arranger, actor, musician, public speaker, and good friend of mine, Kofi Boakye. From that cover, I booked my first TV interview with Romona Robinson on Cleveland 19 News. I also auditioned for "The Voice" in Atlanta, as well as I was in the process of being casted for a spinoff show of "The Rap Game", by Jermaine Dupri (Instead of rapping, it was going to involve singing. Sadly, the show never took off). I performed at some open mics as well. I was 16 years old, and I had begun to step out of my shell. I posted everything from that summer on my Instagram and when I came back my senior year, everyone around me moved as if the previous year had never taken place.
After high school, I attended the American Musical Dramatic Academy Conservatory in New York City where I studied Musical Theater. I would say this is where my songwriting really elevated. Special thank you to my teacher Peter Susser. The most valuable thing I learned from his songwriting class was that the best lyrics are honest and descriptive, and I use that method with every song.
At the start of 2020, I had gotten used to attending school during the day and performing at open mics at night. If I wasn't performing, best believe I was in a practice room somewhere writing a song until the school building closed. My mother always told me, "Be ye always ready", and ready I was! I was called to perform with the Women of Color on Broadway starring Melba Moore and LaChanze, which was an experience I will never forget! Soon thereafter, came the pandemic.
If anything, the pandemic brought out a "hustler" side of me. A friend of mine named Tyris Dickerson (Marcello), and I put out a song entitled, "This Ends Now", along with a visual that touched on police brutality. I also released my own first professional single entitled, "Pull Up", and had a visual for that song as well. I got to write for upcoming artist Kiya Juliet, and I auditioned for The Voice, American Idol and Making The Band at the same time. All of which, the shows had reached out to me! To this day, I still think that is so cool.
I ended up booking American Idol, and this was HUGE. In my training for the show, I got to work with an amazing vocal coach, and person all around, Keisha Jackson (the ICONIC Millie Jackson's Daughter). Before I knew it, I was singing in front of Katy Perry, Lionel Richie and Luke Bryan at 7am in San Diego. I got three yeses, went to Hollywood and I got eliminated during Hollywood Week. The experience was so amazing and gave me a glimpse of what's to come in the business, and that I greatly appreciate.
Soon after Idol, I put out a short film entitled, "Deep In: Interlude". It was directed by two friends of mine, Ethan Korvne, and the amazing playwright herself, Sade Morris.
I graduated from college this past June of 2021, and since then I've moved to Atlanta, Georgia to fully pursue my songwriting career. Currently, I've been working during the day and I try to hit about 6-8 open mics a week. I've also been submitting my music to playlist curators, radio stations, submitting myself to labels as a songwriter and I'm working on new music as well. I'm new to the scene out here, so I'm just making my way around towards getting my name known & respected.
I don't know what God has in store for me next, but I know it's going to be something amazing!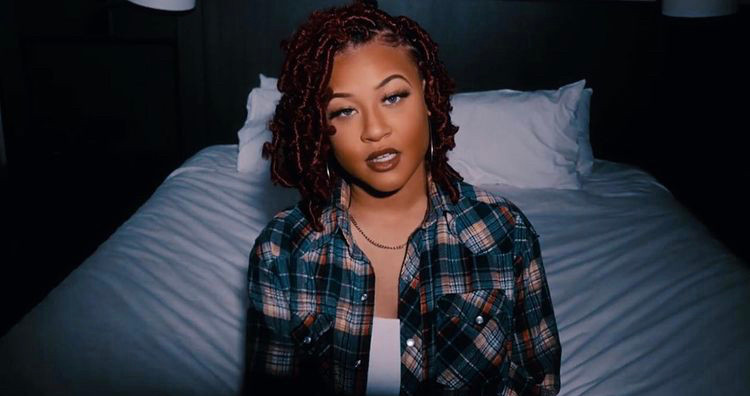 Let's say your best friend was visiting the area and you wanted to show them the best time ever. Where would you take them? Give us a little itinerary – say it was a week long trip, where would you eat, drink, visit, hang out, etc.
Where to go, where to go! The first place that has come to my mind immediately I would say is Kat's Cafe on Thursday nights! Live music, great energy and just overall a good time. I would say as of right now, this is probably my favorite spot in Atlanta. Another spot I've been to is Loca Luna. Great music, drinks, a dance floor and just overall a good vibe. I would also recommend Andretti for more of an active activity! They have go karts, bowling, arcade games, and it's just a really cute and fun spot. I'd probably end the week with a walk on the belt line, there are some great food spots and views in that area.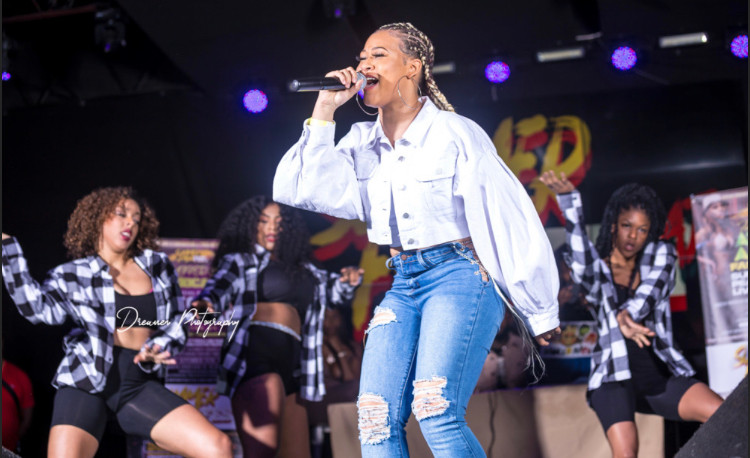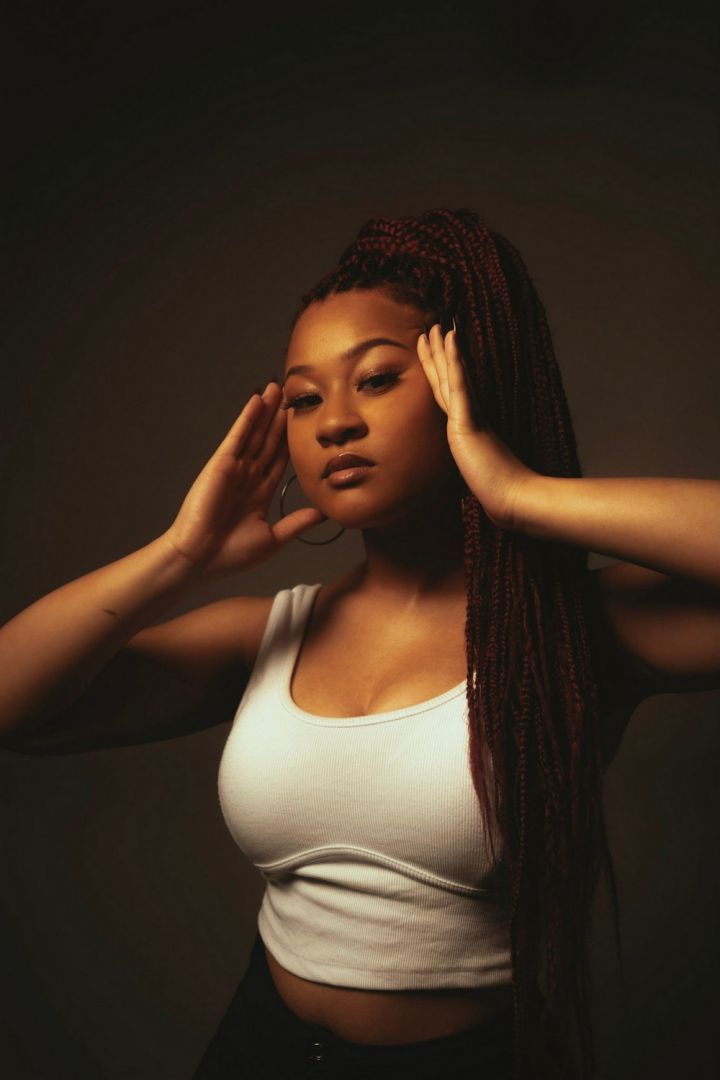 The Shoutout series is all about recognizing that our success and where we are in life is at least somewhat thanks to the efforts, support, mentorship, love and encouragement of others. So is there someone that you want to dedicate your shoutout to?
I would like to dedicate my shoutouts first, to God. Without him, I would be nothing! Always keeping me humbled, focused and never fails at blessing me with opportunities such as this one! I am forever grateful to have the relationship with him that I do. With his love I am never alone!
I would next like to recognize my family. My parents, Joy and Walter Scrutchings. My siblings, Dominique (Watkins), Walter, Lynette, Lydia and Sophia. My Godparents, Aunt Carmen and Uncle Raymond. My Grandparents, Cynthia Hoke McNeal, Lawrence McNeal & Charlene Lindsay. My Uncle Larry (Bubbles). My Cousins, the Hoke's, McNeal's, Scrutchings, Collins, Gravely's, Brooks, Killings, etc. I have a really big family! And we are all very close. I thank them for being my rock, and the most loyal people I have in my life. I am a family girl, and without them, I don't know where I would be.
Special shoutouts to teachers who have made major impacts on my mental growth, such as Jason Chaet (Acting), Diane Ciesla (Acting), Elaine Petricoff (Musical Theatre), Peter Susser (Songwriting), Nathaniel Duvuvuei (Choir), Dr. Nolan (English) & Kaisha Hugley. I thank you all for making learning environments comfortable, fun and challenging me any day I had your class or the experience of working with you. I thank you for allowing me positions in directing and giving me the space to be a creative. I thank you all for believing in me.
Last, but certainly not least, I would like to recognize those from my hometown of Akron, Ohio! My many church families, My YEPAW family, Community Theaters, The Akron Beacon Journal Staff, Summit County Historical Society, Dazzle Awards Coordinators, etc. I thank you all for your love and support throughout my journey. I promise to continue representing Akron! & of course making everyone proud.
Website: https://linktr.ee/serrinjoy
Instagram: https://www.instagram.com/serrinjoymusic/
Twitter: https://twitter.com/serrinjoymusic
Facebook: https://www.facebook.com/serrinjoymusic
Youtube: https://www.youtube.com/channel/UCS1P-FFv4tPM-xO_HnSyJrg
Image Credits
Natey Nukez Jeff Lange Ronell Lewis Ethan Korvne T Ohio Productions
Nominate Someone:
 ShoutoutAtlanta is built on recommendations and shoutouts from the community; it's how we uncover hidden gems, so if you or someone you know deserves recognition please let us know 
here.