Meet Rodgie Joseph | Licensed Esthetican, Founder & CEO of Genèse Belle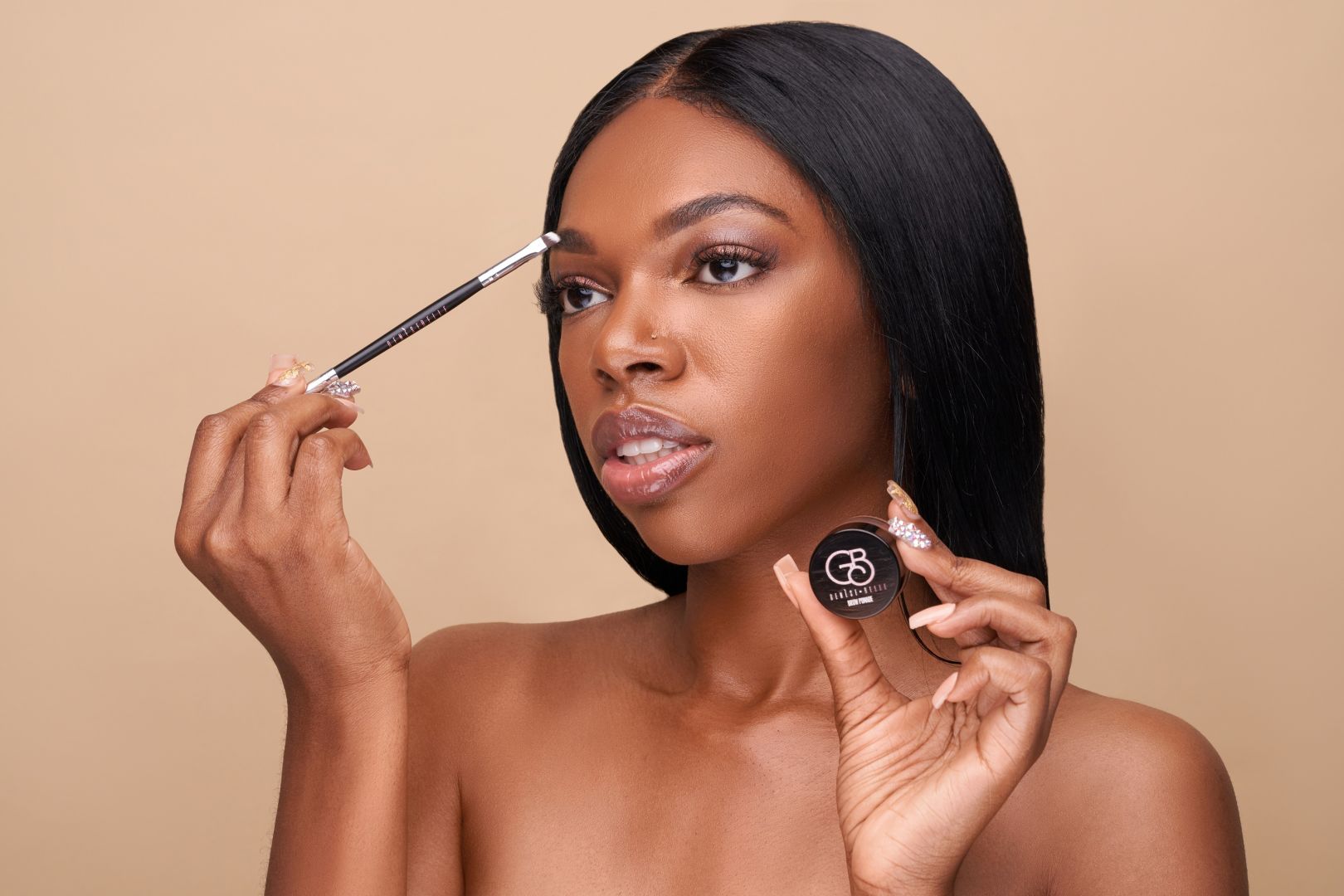 We had the good fortune of connecting with Rodgie Joseph and we've shared our conversation below.
Hi Rodgie, we'd love to start by asking you about lessons learned. Is there a lesson you can share with us?
The most important lesson my business has taught me, is to always follow your OWN path, no matter what. There will always be people around you who do the same things as you, but will never do it exactly how you do it. There will always be people around you who will try to discourage you and put negative thoughts in your head about your career path, but as long as you believe in yourself, nothing and no one can stop you from pursing your dreams. A lot of people are scared to take a huge leap of faith such as starting a business due to fear of failure and self doubt. You have to really stay strong minded, diligent, and remain resilient to every obstacle you will face as an entrepreneur. As long as you have tunnel vision, you can overcome anything. Starting my business has definitely helped my self confidence a lot. It has made me a stronger woman, and the mother I am today. Things will get tough, nothing in life comes easy. Believe in yourself, block out all negativity, stay positive, and everything will come to fruition.
What should our readers know about your business?
My business, Genèse Belle, was inspired by my little sister's name Genesis. Which means beginning, and belle means beautiful. I fell in love with esthetics at a young age after experiencing issues with my own skin. It was a journey navigating through my breakouts, but after educating myself, I finally found what worked for me and I felt like it was my new beginning. So when I decided to start my business, I named it Genese Belle, because I like to say that everything begins with your skin, and your skin is the beginning of your beauty.
Being an esthetician, I've learned the importance of skincare and how it truly is the blueprint to being in your most natural glow. I began gravitating more towards hair removal and lashes about a year or two within my career as an esthetician, and they have slowly become the focus of my brand. I made it a goal of mine to learn as much as I can, but my focus was always on mastering my art and making it my own. I've put in a lot of effort behind the scenes to make sure that my brand would make my customers and clients feel and be their best selves. I want my brand to help bring out the beauty in everyone.
When I was younger, I always struggled with major insecurities about my appearance. Back then, there weren't many options to helping a young girl enhance little things about themselves without making it look drastic. I want to cater to the women and men who sit and think, "what can I do that will make me feel good?" That has always been my motto to every idea I have for my business. I feel like my drive to always enhance my craft, and continuously learn different techniques really sets me apart from others. For me, I always place myself in my clients shoes and I do my best to envision what I would love or be impressed by as the consumer. If it doesn't spark my attention hard enough and get me excited for it, then it's not enough for me to put out for people. I yearn for people to love my brand as much as I love it!
I wish I can sit here and encourage everyone to be their own boss, to let them know how easy it is to have their own business and dive right into entrepreneurship, but the reality of it all is that this is not for everyone. You really have to WANT the end result. The saying that success does not come easy is an understatement. Know that the good days will sometimes be bad, and the bad days won't last forever. I had to really change my mindset on a lot of things. Outside of blocking out negative factors, I had to really ask myself, "what is it that I want from all of this?" I really had to keep reminding myself that everything will pay off. Not just for me, but for my family. I am doing things that nobody in my family would've ever thought to do, or have the resilience to keep pushing through all of the tribulations I've endured. Keeping this in the back of my mind really helps me maintain focus to overcome any obstacle thrown my way.
Throughout this journey of entrepreneurship, I have learned so much about myself that I would have never envisioned would happen. Growth is the greatest change that can happen and it has taught me a lot. Small businesses may sometimes come off pretty minuscule to others when they hear about it. I often hear the term 'side hustle' a lot. For some, a small business venture may be a side hustle while they continue to do their everyday work at a 9-5. That is great for building security in case all else fails within your business, but not everyone looks at their craft as something to do on the side. When I resigned from my 9-5 to pursue my business full time, I really thought things were going to be smooth and easy to build. I was completely blindsided at the amount of time and effort it actually required to make my dream a reality. It forces you to mold into someone you never imagined to be. When Jay Z said, "People look at you and say 'you changed' as if you worked that hard to stay the same," I never related to something so much. The hard work really shows through not only your brand, but your character as a person. That to me is probably the most important factor I would want people to know about me and my brand. Your brand is supposed to represent you to its full potential and I feel as though my brand is constantly improving and evolving to be the best that it can be. My story is not as picture perfect as much as I would love it to be. There were so many moments where I did want to stop everything and just go back to my usual life. However, I look at how far I've come and how far I can go with my business, and I truly believe, the opportunities are endless when you believe in yourself.
Any places to eat or things to do that you can share with our readers? If they have a friend visiting town, what are some spots they could take them to?
Honestly, if my best friend were to come in town, more than likely I would have to look up some things to do along with them. I am still fairly new to Atlanta, so I'm discovering new places day by day. I did hear about Ponce City Market and although I haven't been there yet, I hear that it is very fun to visit. I have went ice skating numerous times before which was really fun as well.
My personality in general is actually very introverted, so I really enjoy the little things. I love outdoors, wildlife, and nature. I would definitely take them with me to check out the Getaway House which is basically a small house in the middle of the woods. Gives you time to take a mental break away from your phone, outside noises, and just life in general. I am a huge foodie as well, so anywhere there is any authentic Thai food, or any cultural type of food, we are there!
You can honestly never go wrong going anywhere with good vibes, great music and great food! That's not hard to find at all in Atlanta.
Who else deserves some credit and recognition?
I would love to give a major shoutout to my friends and family. Truly, I have no clue where I would be without my support system. My best friends have always been by my side since day one. From all of my trials and tribulations to my greatest accomplishments, they have always supported me and have been my village with no questions asked. They have never expected anything in return. One of them even has her own line of luxury waist beads called Atunbi Waistbeads, which is handcrafted with amazing quality. We all surround each other with nothing but genuine love, support, constructive criticism and loyalty. My whole family has been there for me in ways that I cannot thank them enough. My siblings, my parents, and most importantly, my son. Before having my son, I always had dreams and aspirations, but I never had that push or drive to actually do something about it. Having a child definitely puts a different perspective to life and your purpose. The moment I knew I would be bringing a child into this world, I knew it was go-time. Everything I do is for him. I want to break all of the generational curses that I have endured growing up. I give so much credit and recognition to my family and friends.
Website: www.genesebelle.com
Instagram: @genesebelle
Facebook: Genese Belle
Yelp: Genese Belle
Other: Google: genesebelle
Image Credits
Raphael Simien aka The Cam Killa
Nominate Someone:
 ShoutoutAtlanta is built on recommendations and shoutouts from the community; it's how we uncover hidden gems, so if you or someone you know deserves recognition please let us know 
here.