Meet Krash Benji | Rapper, Model, Actor, Mixed Martial Artists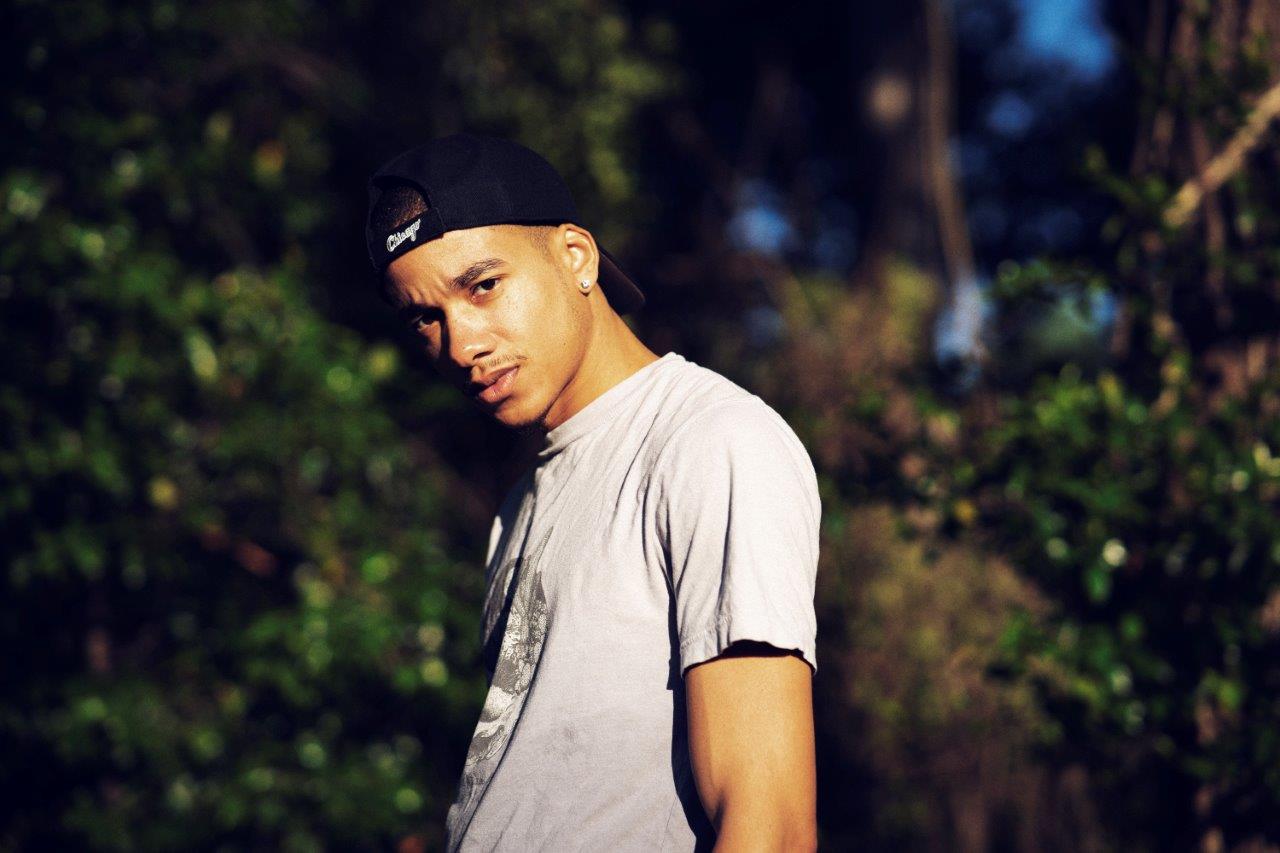 We had the good fortune of connecting with Krash Benji and we've shared our conversation below.
Hi Krash, how do you think about risk?
I believe in taking calculated risk more so now. I will admit in the past, I have done some crazy risk taking, and honestly sometimes it went in my favor, sometimes it didn't. I do believe when you have nothing, and nothing to lose, wild risk taking maybe necessary. I will say there are many that take wild risk, with no direction, and a lot of times people end up later in situation less ideal. However, failure is a part of success, so sometimes the wild risk takers, learn how to use that energy, but take risk with better direction. I think there's a balance, some people say don't play it safe, but sometimes you must for the sake of the business/goals. I've heard people do crazy things like spend tons of money with this studio or this photographer, and then they have one project and never release nothing else. Why? They put all their money in one thing and had this illusion that investing tons in a project means guaranteed financial stability for life. I would say in that aspect, that person could save their money, use it with people that are in their price range, and release consist content.
Calculated risk, you're putting money in the business, but not ignoring bills in the process, On another hand, people that don't take risk at all, are more annoying to a degree. Not annoying if they found their passion, but people that always want to get in a field or a new business but then they talk about how one day they will attempt it when they are in the perfect position. I'm not annoyed, but I know most people say that but settle down to what the system in life has in place. There's nothing wrong with settling down, it's just not the type of energy for calculated risk taking. I guess not to talk too much, I'm not the friend that would sell my house and quit my job to move to California on a pipe dream, I more so work, but invest in my business on the side. That's still a risk because I could be saving or putting that money towards settling down. I'm approaching 30 soon, I have no plans to settle down. I'm taking more risks now that I'm older, but the difference is they're smarter and strategically placed.
Let's talk shop? Tell us more about your career, what can you share with our community?
One of the main things I would want anyone to know is, I take great pride in my brand. Although I do many different arts, I don't want them viewed as separate too much. I take great pride and years of dedication in all my art forms. I know it has to be separate to a degree, but really nothing that I post is cheaply done, so just because I do more than one art, does not mean I'm all over the place, carelessly creating work that's mediocre.
I'm self-conscious when it comes to my art, I don't expect everyone to like it, but to myself, I would never put out something that I don't think is genuinely top of line, best of the best to my expectations that I have set for myself. I want to be the best version of myself to myself. I'm not seeking validation from no one, but if I genuinely don't like it, I won't put it out. It's about how it makes me feel. No one may like it, but if I love it, I'm satisfied. I have many songs or photo sessions I scraped because to me it didn't reflect my brand. I do value constructive criticism; however, I must trust my vision the most. So, I guess that's one part, some people always want me to pick one thing, but my brand is my lifestyle.
Everything I do from music, to modeling/acting, to martial arts, those are all things I were doing before the age of 14. I'm 26 now. People get this perception if you do more than one thing you can't be great at all of them, but you can. Just must focus, plan, and have direction. All my arts tie or will tie into each other. I am proud to show more of my music side, because I haven't got to show that art as much as the other ones, and it's the one I think I may have mastered the most. But again, I'm still a student of the game. For me to be great at all the passions I do, I have to remain humble and self-disciplined, I have to remain a student of the game always. I believe I will be able to use my skills in martial arts to enhance my skills in acting and modeling. The hardest part about my brand is, it's a representation of all the things I love. Every time I try to focus on one, I feel empty without the others. However, I won't lie, if I just focused on one thing, it may be easier, however a lot of people love that most about my brand. I believe the way I tie in different arts is what makes my brand so unique, interesting, fun and successful.
If you had a friend visiting you, what are some of the local spots you'd want to take them around to?
Well for one I would go to some of my favorite restaurants in Atlanta or close by Atlanta such as Anna's BBQ, The Vortex, Slutty Vegan, those are some great unique restaurants . I love Battle and Brew, because I'm a huge video game nerd, so I think that would be a good place to eat and play virtual reality gaming. I would also take them to The National Center for Civil and Human Rights, that's a museum that everyone should go to , especially with a lot of people just now getting on board with police brutality, and many more still arguing against the movement. When you visit that museum, you'll see America's terrorism first hand, and you'll also see white supremacy is not some small thing of the past, the system is built and is still living off white supremacy/terrorism. You really need hours and honestly more than one visit to truly comprehend the atrocities.
I would definitely go the gym, I mean all honesty, I'm still opening up and being in a position to where I go out more. I love going to events in Atlanta and watching upcoming artist perform. Maybe get some tickets to watch some mma fights. As honest as it sounds, I really don't go to clubs or dates right now. I also love Brazilian steakhouses. Most of the places I go to are business related. I want to travel and go out more, it's a process. I also travel to Gwinnett to my friend's art studio were artists, recording artists, producers, business starters come together and we all collab on different projects. If they wanted to go to a club, I would probably go to a place like Gold Rush, but honestly I will be better answer this question once I get more freedom from my careers.
Who else deserves some credit and recognition?
Really there's a lot of people that I attribute a lot of my success. I don't want to leave people out, because it's a ton. If you look on my page, you'll see collaborations with many different artists of many different arts. As far as people that are really close to me, that would be Caleb Lisenbee of Detailing Brigade, he's definitely a mentor to me, it's much deeper, over these last 2 years me and him became family. His sons became my brothers, and I would like to tell the whole story one day. I have close net brothers that do similar crafts to me, we all work together and bounce ideas of each other. Joseph Hooks, Noah Herring, Shattle Fenteng, and Heru Lee are some of my closest brother's I create business ideas with. Noah Herring and his brother Ian Herring both are heavy influences behind creating my art pieces behind my music's album covers. Heru Lee and I are working on some videography story pieces.
Some of the people that's behind my beats or I'm in the process of collaborating with are are SouthPaw, Maze Rockwell, Michael Cope, Mark Niels, Yung Nab, Sevyn, Wulf Morpheus and many more. I record most of my music at 380 Recording Studios Atl. I plan to collab with some of my favorite audio engineers, they make music as well Awall MG(rapper) and Leaux(producers).
I'm planning to work with some of my favorite upcoming rappers and brothers in Atlanta once I get my business where I want it, but I'm going to work with Treeland, Givon, Sevyn, Timmy 4way, Aaron Harris, Capo K, Lee Master C, Hookz, Abo and many more. Some of my favorite photographers I've worked with in the past and today are Derek Hightower, Scotty Dixwell, Beia E. Rivers, Leslie Orta , there's more photographers, it just so many over the years. I promise if I forget you, I will make it up. Also The Tunnell twins ( Denise Tunnell and Janice Tunnell) I got to work with them, and their accolades/accomplishments in the make up department for entertainment/movie industry are the best in the world.
As far as mixed martial arts go, all of the up and coming fighters at American Top Team Atlanta have inspired me deeply, first I would name my coaches ,Coach Mike Galiteo(MMA), Coach Devorius Tubbs(Muay Thai) , Head Coach and owner of ATT Atlanta UFC vet and 4XBlack belt in bjj, Roan "Jucao" Carneiro, Coach Harris Wood(Muay Thai). The Coaches at PT Crossfit inspire me deeply and helped me work on my holes as well. The coaches are John Lutz(S and C/Muay thai coach at PT Crossfit and OG Vee(owner/MMA trainer of PT Crossfit), they are both former fighters as well. The fighters that inspire it's too many too name, I will make it up but basically some are Noah Herring, Justin Thompson(former MMA coach) , Terrence "El Jefe" Hodges(XFN heavyweight champ), Terrence Brown, Antwan Jennings, Chris Hines, Jo Monchery, Kaia Lola, Devonte Davis, Xavier Biggs, Antonio Hambrick, Hayden Bowling, Ramiah Armstrong, Romondo Scott, there's more.
Honestly, there's many more creatives, musicians, entertainers, fighters, I can mention, like I said, go to my page, you will see tons of collaborations. There's many more I will show appreciation to, this list is not final, it's just so many people that inspire me that I work with, Also my brothers Wallace Mizell, Caleb Lisenbee II, Jamey Breuer, Ahmed Ali, K'Quedeem, have been discussing many business ideas that will release soon, so it's a lot that are behind the brand. It's never just one person, if you don't have a team of people that inspire you, find a new group of family to be around. A lot of the people I mentioned will be in my martial art films that will be releasing soon. I believe these films will be the perfect way to tie my music, modeling, acting, and martial arts into one art, so I'm focused.
Website: https://soundcloud.com/krash-benji
Instagram: https://www.instagram.com/krashbenji/?hl=en
Twitter: https://twitter.com/krashbenji
Facebook: https://www.facebook.com/krashbenji/
Youtube: https://www.youtube.com/channel/UCHfuQKmeJvEmNW-nMKVe7EA
Other: https://soundcloud.com/krash-benji/death-b4-dishonorprod-by-ae-beats https://itunes.apple.com/us/artist/krash-benji/1496841760?ign-gact=3&ls=1 https://open.spotify.com/album/2Pj2HJE8ULx6epZcLw8F1l?fbclid=IwAR3nqvaSmELmEWZuUYdq4-N–oZ2jkEHqY2krB_erAsbT8DMYYjkGl7GDDg&_php=1
Image Credits
Photography director: Derek Hightower Photographer: Derek Hightower, SlingShots Photography, Self Titled Apparel. Cover Artwork: Noah Herring(Death B4 Dishonor cover art), Scotty Dixwell
Producer: Wulf Morpheus.
MMA: Romiah Armstrong, Devonte Davis, and Hayden Bowling