Meet Kimlee Davis | AKA D0rkf4ce, Artist, Writer, & Musician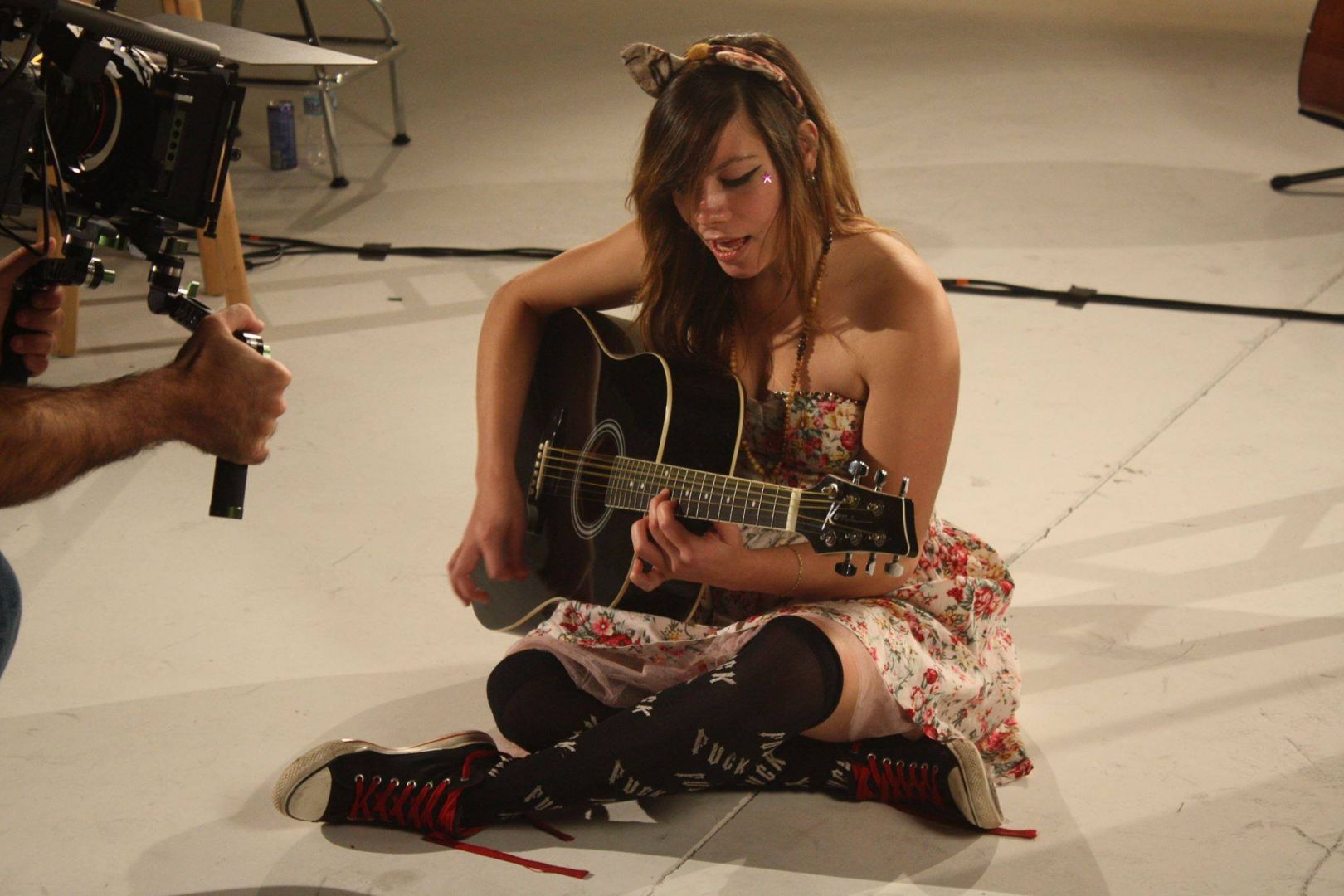 We had the good fortune of connecting with Kimlee Davis and we've shared our conversation below.
Hi Kimlee, why did you decide to pursue a creative path?
Art is therapeutic and comforting. I've been through too much in my life and the only thing that I have found to help me mentally whenever I'm not feeling my best is various forms of art. I'm definitely drawn to art for other reasons that seem to be intuitive, but the healing that takes place whenever I am creating something is extremely important to me.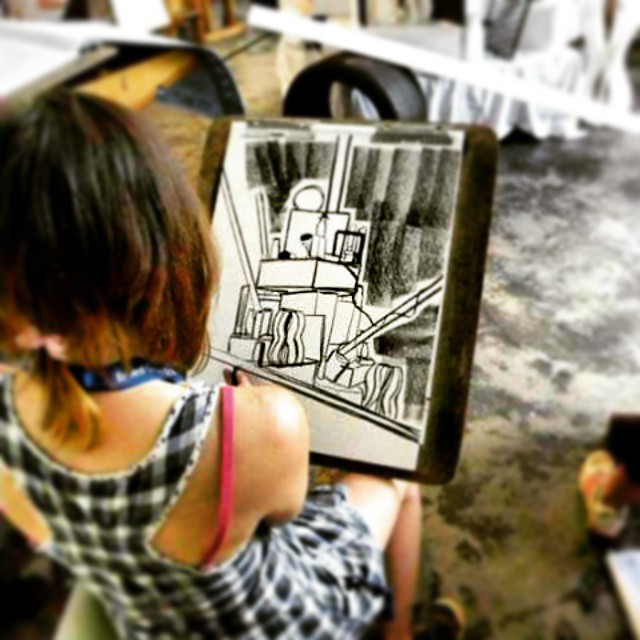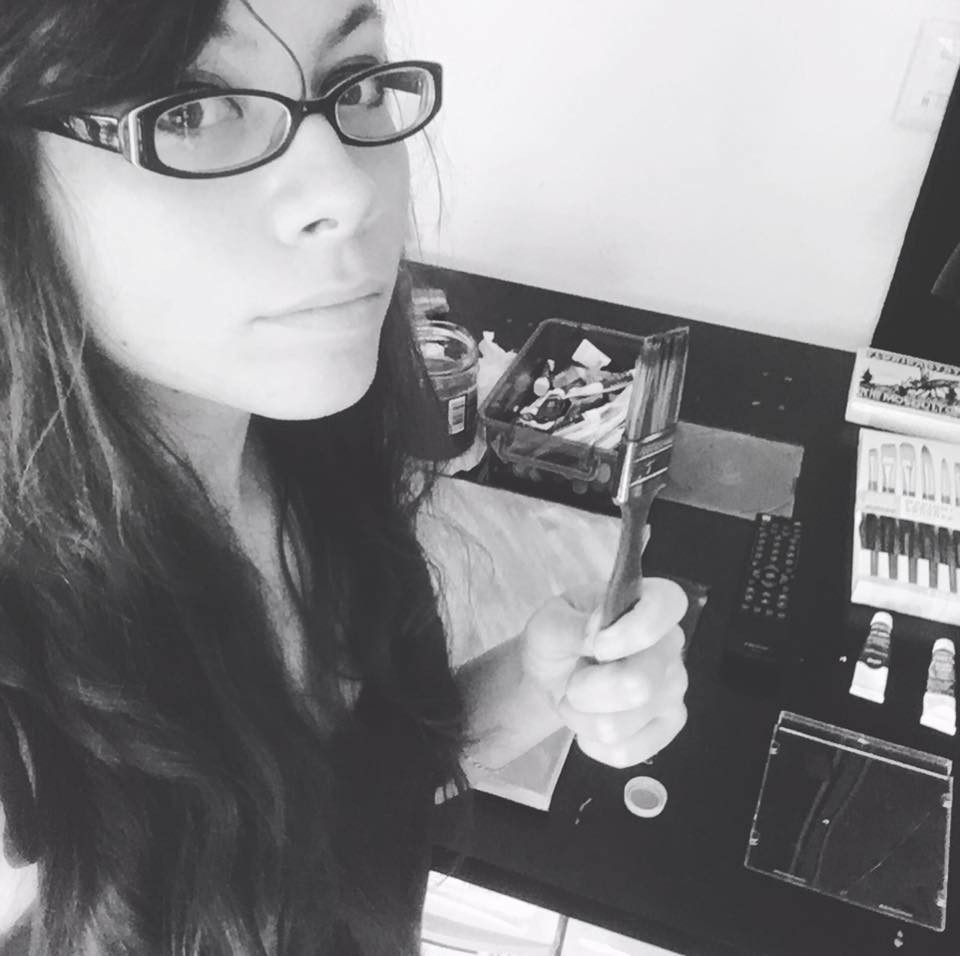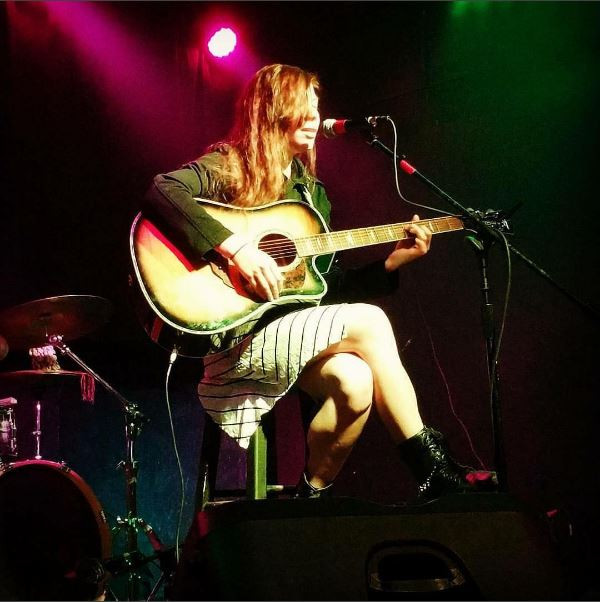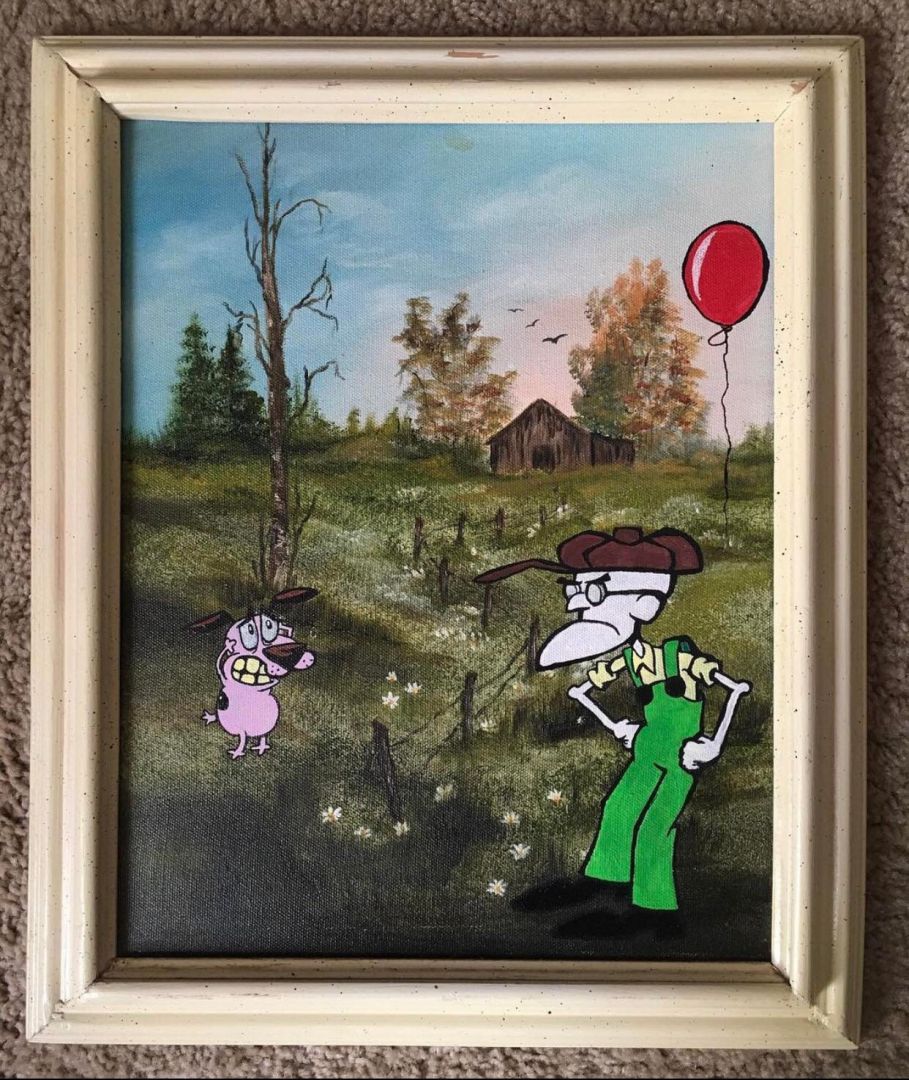 Let's talk shop? Tell us more about your career, what can you share with our community?
I am an incredibly varied mixed media artist.
I deal a lot with dualities in my life, such as being an Asian American, and use my arts to kind of play with the curiosities that mull over endlessly in my mind. I double majored in Art and Anthropology at GSU in 2011 because I knew I wanted to do art, but I also wanted to understand the most that I could about the world. When it comes to paint, I mostly use Acrylics, but I'm now dabbling in Gouache and Watercolor. My favorite tool is just a simple ballpoint pen, but I use a lot of markers and pens in my drawings right now. I'm currently illustrating with paint markers, brush pens, microns, colorful ballpoint pens, highlighters, and watercolor. If I'm painting, I'm really just following the art. One of my most noticeable styles is revamping thrift store paintings. I have been doing this for fifteen years. I will go out every once in a while and rifle through nearby thrift store for art that catches my eye. Sometimes, this can be an abandoned painting that someone hasn't been finished. Sometimes, it's an obvious print from a department store. I mostly scout for interesting landscapes and settings where I can paint characters that seem to play around and enhance the image. I do paint well known characters from tv shows mostly, but most people don't know that I'm working down a list I've made from years ago. I am secretly paying homage to the cartoons and characters that brought me joy in my life from different eras. It might seem silly, but everyone has an escape at some point in their lives if things are just too much to deal with, and for me, it was cartoons. Cartoons made me smile and laugh when I felt like those two things were impossible.
Aside from these mixed media illustrations and the thrift store revamps, I create mixed media paintings. Whether I'm adding glow in the dark paint that I don't tell people about until after they purchase the piece, or I'm sewing through the canvas and leaving thread to hang of as armpit hair, I really don't know exactly what I'm going to end up doing until the art piece kind of whispers it to me. Ha! I know this sounds crazy but it just kind of hints at something and usually if the idea makes me laugh or giddy, I go about finding the means to make it happen. Sometimes, I have to find out if the ideas in my head exist as something I can purchase, like fabric butterflies, before I can implement them into the art piece. I've bought hand-made fabric flowers from other artists on Etsy to use in my paintings and love to help another artist rather than buying from a big chain store.
My art is an escape where I can continue to play beyond being an adult and when my pieces go on to their respective homes in other people's lives, I just feel like I'm sharing that fun and joyful energy with those people. I got to where I am today by many trials and errors and my path was anything but straight. In a lot of ways, it was by my own hands and experimentation, but the influence of my friends and family along the way has enhanced everything I've done more than they know. It has not been easy, but I will say that my life has been quite enjoyable, even through the woes and onto the other side of them.
I think the best way to overcome challenges is to just keep going and keep doing. If something doesn't work out, you can't waste too much time letting it bother you or else you will miss out on the plethora of opportunities that are surrounding you. Regret and overthinking can cause people to be blind to what's right in front of them and you really have to look out and grab those opportunities. Life is FULL of them!
Most of all, if I want the world to know anything about me, it would be that I tried to help as many people as I could with whatever I could and leave the world a WAY better place than I found it in. I try to share stories about myself and make connections that move beyond language barriers to bring the most joy and/or understanding that I can. I think I am a very intricate and complicated person with so much to share that it's almost unbearable for me and I never want people to think I'm trying to boast or go viral by it and so I do find myself "shooting myself in the foot" by sabotaging myself in my art and promotion. Maybe, the most honest thing I can offer onlookers and the world is that if I am anything… it is genuine. The world is full of advertisements and fluff and fake its till you make its, and I think the most interesting thing that people can be is their most genuine self. I love that about people!
Let's say your best friend was visiting the area and you wanted to show them the best time ever. Where would you take them? Give us a little itinerary – say it was a week long trip, where would you eat, drink, visit, hang out, etc.
Oh man, where do I begin?!
Atlanta is one of my most favorite cities because of the variety that you can find inside of the perimeter.
East Atlanta is good for a gay old time. I'd bring my best friend to Mary's for drinks and dancing and then walk to My Sister's Room for more. We might go to The Graveyard to sit and relax over a few more drinks because it's a little easier to have a chat and find a seat in one of the lounge chairs. For food, I would plan a nice day around Ponce de Leon Avenue. Eats is easily my favorite place to eat for comfort foods, but for entertaining a guest or friend, I would stroll with them across the street to Ponce City Market. It's nice to wander around inside and find exactly what hits the spot at the time. There's delicious ramen, craft beers, and frozen treats inside and it's nice to sit outside and people watch and just lounge after buying snacks and drinks.
I would definitely take a friend to Cat Eye Creative before going gallery hopping around the city. R.Thomas is a wonderful place to bring a vegan of vegetarian friend and they have parrots and windchimes outside to play with before going inside. The food is SO delicious that I don't think you have to be a vegan or vegetarian to enjoy the place at all! I recommend drinking a "ladybug".
For the most fun bar hopping experience, I would recommend Edgewood. Mother has Two Dollar Tuesdays where you can get Tecates, Tequila shots, and tacos each for two dollars. It's great for a date night and there is a patio in the back to step outside for a moment or there is a staircase that leads up to occasional dance parties. Across the street is Corner Tavern if you like fried artichoke hearts and the best bloody marys. They do karaoke, as well, but upstairs they have pool tables and darts and another bar. Next door to Corner Tavern is Church the Bar. Church is an awesome place to bring friends and I highly recommend it as a date spot, too! The bar is downstairs and the walls are covered in crazy art! I like to see how many PeeWee Herman dolls I can count around the place and I'm not sure if I've ever counted them all. There is a pretty big patio out back with lights strung and a great atmosphere of the city. If you go upstairs, they have church organ karaoke and a ping pong table where they hold tournaments sometimes. The most fun bar in the area might be down the street at Joystick Gamebar, though. You can play old school stand up arcade games and pinball machines, or go into the next room and lounge around couches with friends and/or strangers to play the many boardgames around the room together. The food is pretty good, too!
Another area on Ponce de Leon Avenue is good for an extra crazy night of fun. You can find MJQ if you want to go underground and drink and dance. MJQ has three different areas inside for different types of fun. The Drunken Unicorn is inside and has bands playing sometimes. Very close by MJQ is a more chill place called The Bookhouse Pub. They have yummy food and booths to sit at with friends or for a nice quaint date with books on shelves that you can read and glance over. Across the street you can walk to the famous Clermont Lounge for a very entertaining night, but I do highly recommend going on karaoke night. Down the street a ways, you might be able to find the 10 High at Dark Horse Tavern for Metalsome Karaoke. This is the best karaoke I've ever been to in my life! You have to get there pretty early to sign of for whatever songs are left on the wall and then when you're called up to the stage, you get to perform the songs with a live band. The crowd is pretty gracious usually and there are screen around for everyone to sing along with you if you're feeling a little shy. If you're hungry after all of the shenanigans I would take you to the Majestic Diner.
For a good, nice day time date, I would take a friend to the Woodruff park area for some great but well hidden Vietnamese food at Dua Vietnamese Noodle Soup before relaxing with drinks and some hookah at Anatolias. It's super easy to walk to Centennial Olympic park and the CNN center from here if you're looking for more adventure and if you want to climb onto the giant Ferris Wheel, although it is a little expensive and scary if you're afraid of heights.
Decatur has a fun place called My Parent's Basement if you like yummy food, good drinks, pinball machines, comics and hanging out with friends.
I would take my best friend to all of these places within a week, but this would just be a taste of the fun that Atlanta has to offer.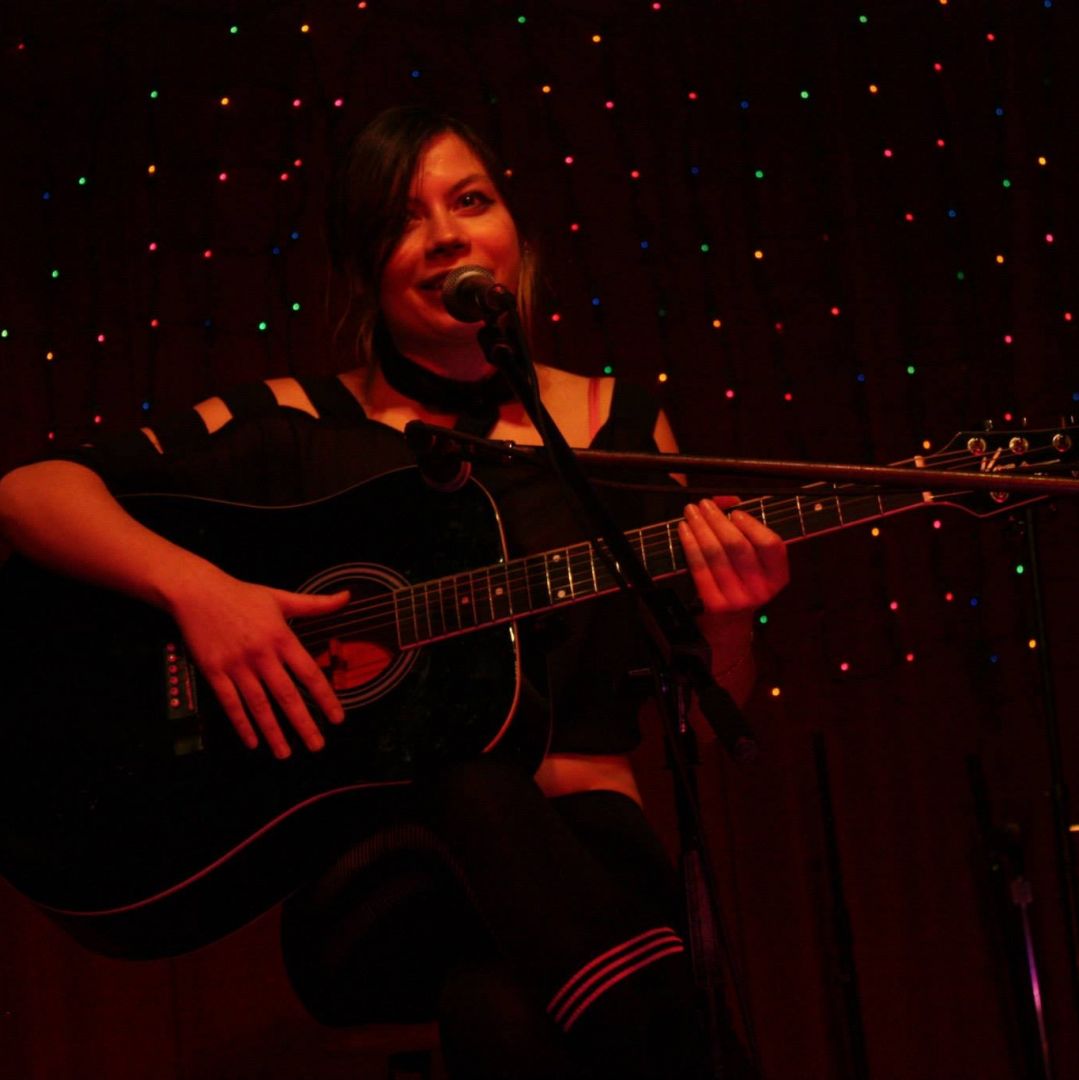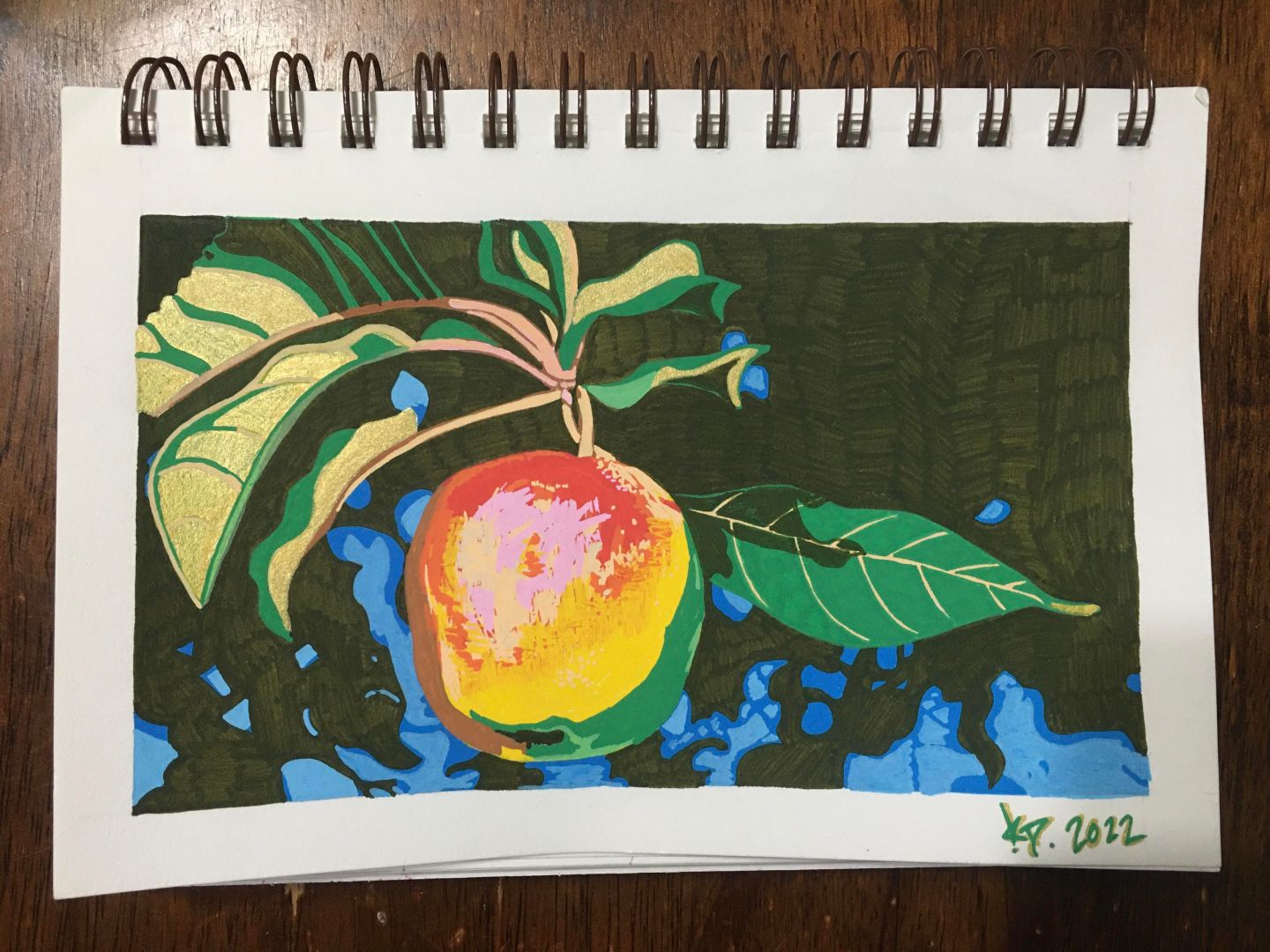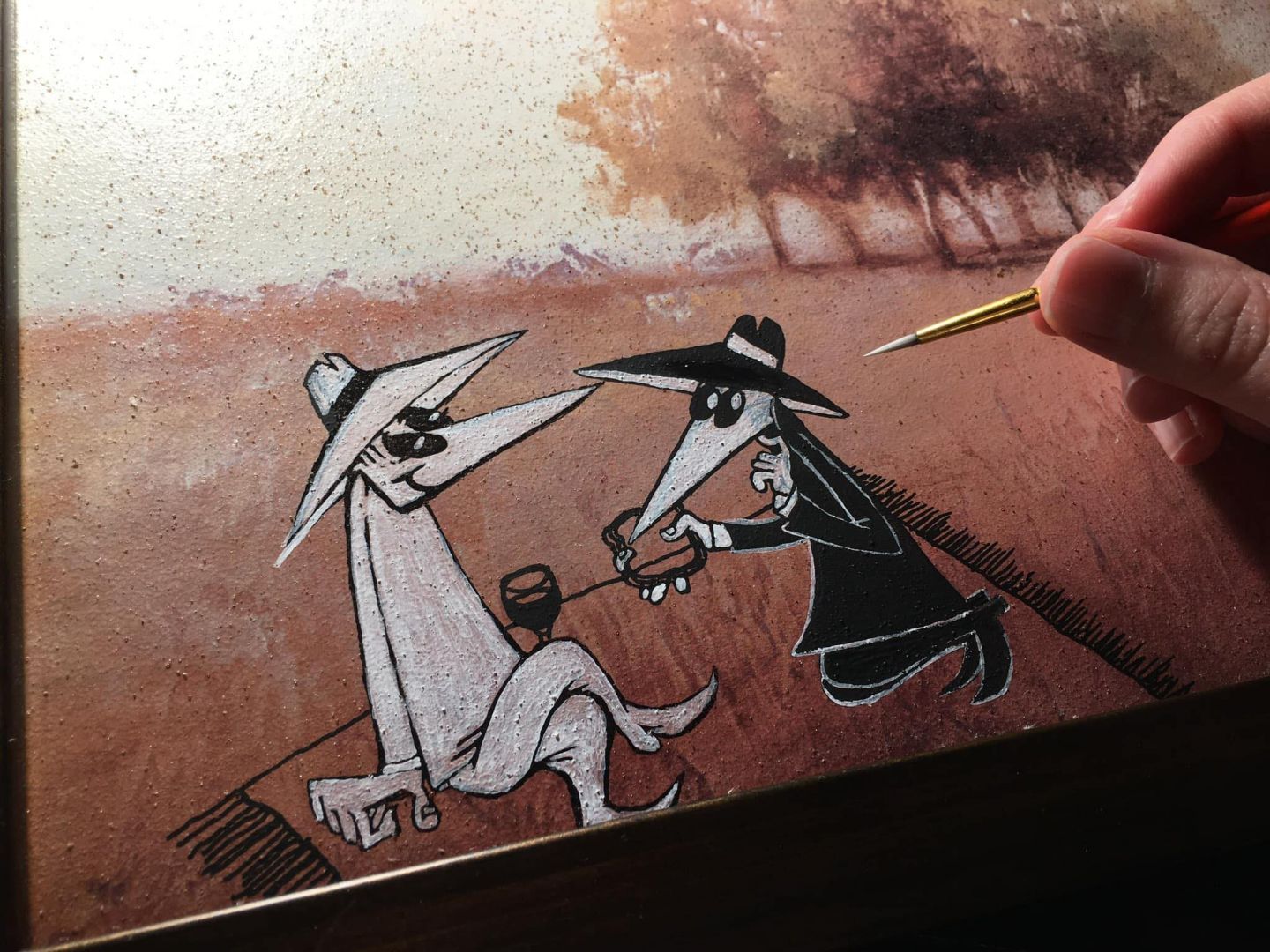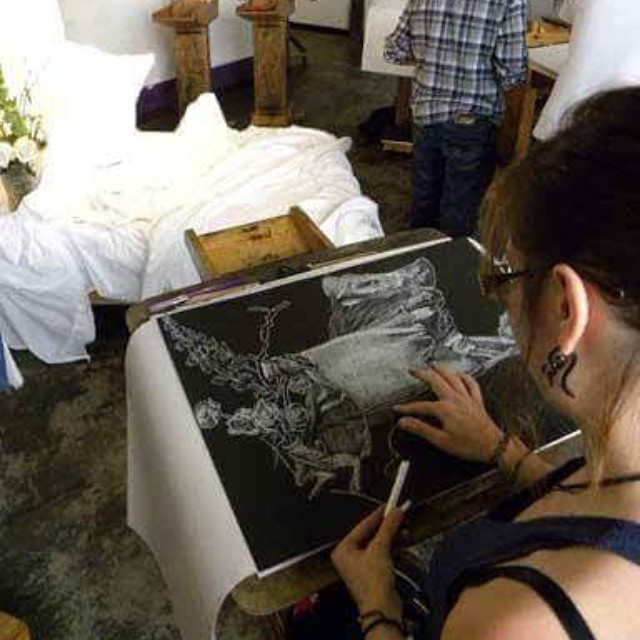 Shoutout is all about shouting out others who you feel deserve additional recognition and exposure. Who would you like to shoutout?
Honestly, I owe everything to my friends and family. My parents kind of took a little while to understand what I was doing with my life, but I feel like when they saw me perform onstage with my band at the Hard Rock Cafe in Atlanta in my twenties, they knew that I was carving out my own path. They've been extremely supportive in everything I've done, even if they haven't always had the means to help me. My friends have been my most consistent patrons and cheerleaders. I doubt any of these people could even truly understand the many holes that they've pulled me out of without even knowing how down I was. I just try to repay it all with doing well and putting it into all of my art. I can only hope that my intense gratitude echoes and reverberates into their lives and brings them much luck, love, and light.
Website: https://kimleenguyen.wixsite.com/artist
Instagram: https://www.instagram.com/d0rkf4ce/
Linkedin: https://www.linkedin.com/in/kimlee-davis-28690649/
Twitter: https://twitter.com/D0rK_F4ce
Facebook: https://www.facebook.com/kimleesartspace
Youtube: https://www.youtube.com/c/KimleeDavis
Other: https://imgur.com/user/D0rkf4ce/posts https://www.deviantart.com/d0rkf4ce/gallery
Image Credits
Kimlee Davis
Nominate Someone:
 ShoutoutAtlanta is built on recommendations and shoutouts from the community; it's how we uncover hidden gems, so if you or someone you know deserves recognition please let us know 
here.