We had the good fortune of connecting with Kathleen Kim and we've shared our conversation below.
Hi Kathleen, we'd love to hear about how you approach risk and risk-taking
Taking on risk can be scary, but with it comes the potential for greater reward. I have the personality type that's naturally a little more cautious. I like to gather as much information about something before I make a careful decision. However, in a majority of situations you can only see all of the information points until after the decisions have been made. In those cases, I take those risks if what's potentially on the other side is something fully worth it for me.
The most recent risk taking that played in my life was choosing to pursue photography full-time.
I graduated from university with a degree in finance, but was taking some time off to be present for my family before going in the corporate direction. My family was months into launching their new store, but then my mom got really sick in 2021. At that time, I was working on the weekends at a job serving that could allow me to open up my schedule on the weekdays because I was regularly driving her to hospital appointments 2-3 times a week for months. In the space I had in-between the driving and working, I was doing photoshoots with friends who'd model for me to build up some type of portfolio. As I found more and more enjoyment in my "hobby," I was met with resistance and unsolicited advice on how "building a life on your passions wasn't practical" and was redirected to seeking a stable 9 to 5 career.
The mind is really powerful and I believe in dreaming big even though it might be far from your current reality. My current reality at that time was that I was a fresh graduate being pulled into so many directions with feelings of fear of not being able to support myself if I took the "riskier" path. My photography business was in its infantile stage and my weekend job was paying my rent. I visualized it like taking steps into a thick fog. There could be something much greater just a few steps in front of me, but I was having trouble taking any steps because I was scared to walk into the unknown. I chose to have faith that God was walking with me and I took the risk of leaving my job and pursuing photography full time. Funny enough, I was hired under a great company for real estate photography that same month that works with my schedule.
This allows me to time to:
1. Keep growing my amazing clients with my personal photography business.
2. Gives me time and opportunity to learn.
What separates you from your dream reality is knowledge and the actions you take to get there, so I fill my time with high value learning and growth.
3. Spend time with my mom and loved ones.
I have faith that as I continue to grow, taking on the risk will have been fully worth it.


Can you open up a bit about your work and career? We're big fans and we'd love for our community to learn more about your work.
Professionally, I'm a photographer and content creator. Personally, I strive to be a proactive and value driven person. A value that I carry is sharing things that are beautiful and good with others. This value carries through to all aspects of myself and my work.
Getting to where I am professionally involved a lot of growth to overcome challenges in my way. Despite anything that I've gone through, I chose to focus on the elements of the situation I could control and I built up my knowledge through a lot of reading because of the idea that the distance between the space you are in versus the space you want to go is the know-how (aka the brain). In all situations, I carry the attitude that how you do one thing is a reflection of how you do everything, so I tried doing the best that I could throughout the situations I was in. I encourage people to carry a limitless mindset that keeps up hope and belief towards their dreams. Pain points are often catalysts for change that you can choose to be towards good.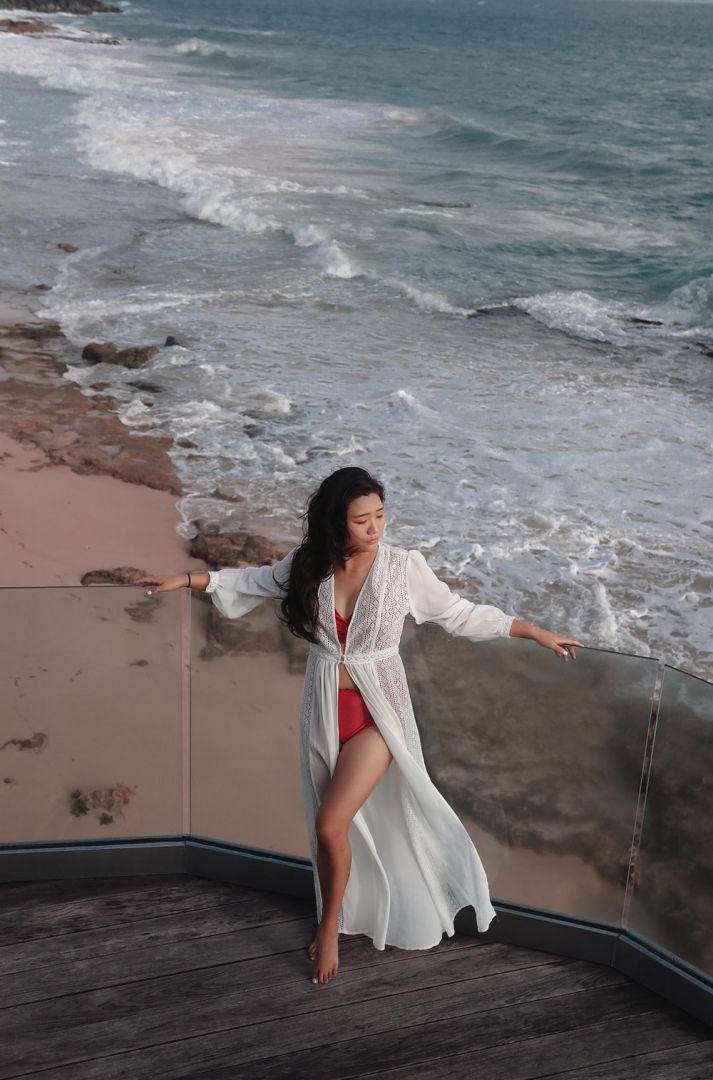 If you had a friend visiting you, what are some of the local spots you'd want to take them around to?
If my friend were visiting and I wanted to show them the best time, I would pull up my food Instagram page (@katlovestoeatfood) and ask them to choose any post that catches their eye and take them there.
In addition to my photography business, I am a content creator with three Instagram pages. One began as my personal page where I have a lot of travel photography and personal journey content, my second is where I separate my photography business work on exclusively (in the process of going through a revamp), and my third page is my food page where I post a lot of food photography from different restaurants that I enjoyed.
When I experience something good whether that be delicious food or a beautiful place, I have an urge to want to share that goodness with other people. My food page would be a great start because it has many hidden gems that are tried and true. Serving as a visual catalogue for my friend to choose from, my food page can prevent us from having decision fatigue on where to eat so that we can reserve our energy for the fun things to do together.
One of the places I would take them for sure is Ponce City Market area because of its versatility of things to do from roof top mini amusement park to the beltline. As a photographer and someone who loves to create timeless memories, I naturally love to take pictures of my friends when we hang out. This area is very welcoming for light photography and looks great in pictures.


Who else deserves some credit and recognition?
During 2021 when I felt at life's valley low internally, I found my way to Passion City where I was blessed by the messages of Pastor Louie Giglio. My faith matured and my knowledge grew about God. Despite the current circumstances of any situations, I put God first and took steps of faith.
Another blessing from seasons of isolation is that I filled my mind with so many books on self-development, business, and photography. As I read, I felt so captivated by the contents of the texts and slowly my inner self began to have paradigm shifts that built up my confidence and led me to a limitless mindset.
I am abundantly blessed with the people in my life whether they be old coworkers to random kind strangers.
However, I definitely would like to thank my loving family who were my first teachers of how to live a life of value. My mom that radiates love and kindness onto others. My dad who always leaves me in awe of his inner strength and wisdom. My funny brother who also generously wants to share goodness with others. My aunts, uncles, grandma, and cousins who have all poured so much love on me.
My inner circle who grows together, celebrates our wins, and inspires each other. Thank you for being my first models. My best friend who I contribute so much of my personal flourishment to because of their unmatchable support. In times where I expected others to laugh at the size of my dreams, they encouraged and believed in me. All of these people helped me move from a faith over fear mindset.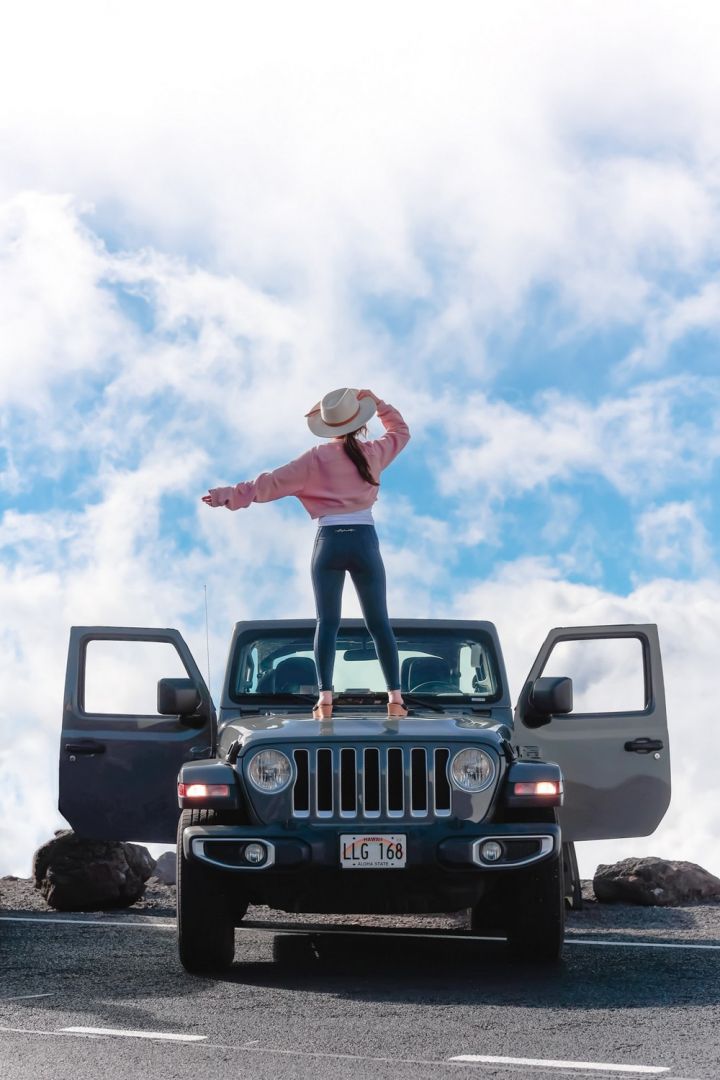 Website: https://www.kkdreamphoto.com/
Instagram: https://www.instagram.com/kathulean/ , https://www.instagram.com/katlovestoeatfood/
Image Credits
My model friend @Mix2p is in the 2nd picture.
Nominate Someone: ShoutoutAtlanta is built on recommendations and shoutouts from the community; it's how we uncover hidden gems, so if you or someone you know deserves recognition please let us know here.