We had the good fortune of connecting with Joevan Palmer and we've shared our conversation below.
Hi Joevan, how has your work-life balance changed over time?
My work-life balance has changed over time as I am putting more time into my balance and putting systems and people in places where I am not so strong in. When I first got started in entrepreneurship, I was the marketer, social media strategist, decision-maker, accountant, designer, you name it, I was it. Over time, I have found myself stressed out, overworked, and never having enough time to myself. I noticed that many areas in my life begun to get the attention needed and if I didn't put a system and people in place, business would crumble before it even reached its peak. Being what I like to call a part-time entrepreneur (one who has a 9-5 and business from 5-9 and in-between) the luxury of having the entire day to focus on the business for various hours throughout the day was not there, so I had to find the balance between what pays the bills and what will eventually be a dream come true. So planning was what I had to do. Every Sunday I plan out the week in both my digital calendar and paper calendar to ensure that my week is set and that I am staying on track. The way I think about balance is the same way in which a parent shows balance to its children. I ensure each business venture I have gets an equal amount of time throughout the week. I also pencil in time for naps, travel, meditation and etc to keep me focused and healthy as working a job and building an empire can be stressful at times.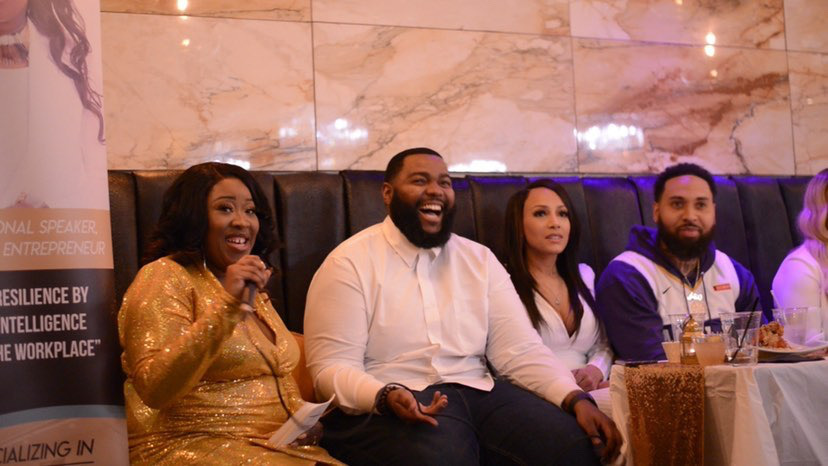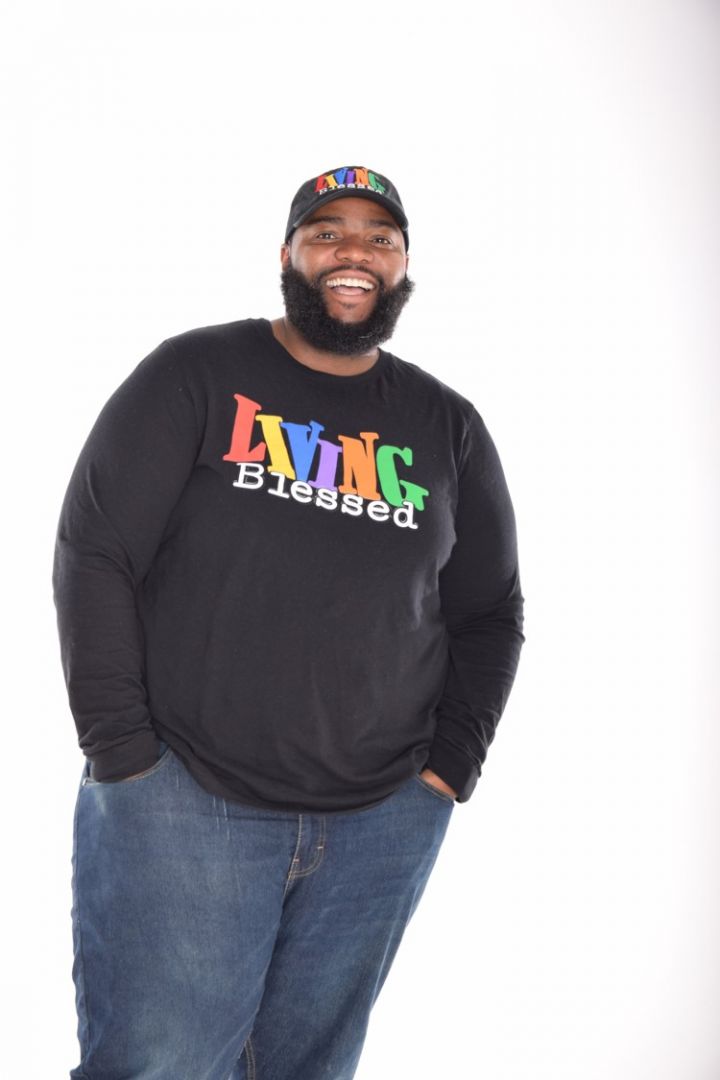 Alright, so let's move onto what keeps you busy professionally?
Currently, I am working as a social worker, with aspirations of becoming a licensed therapist. The way I fell into my career was being fired from a career I thought I wanted to be in but knew there was something missing from my career. While working in corporate in 2016 I was fired on my day off, yes my day off (LOL), while on vacation at that. Over the summer I was visiting my grandparents for a week and got a call from the agency I was working for that my services were no longer needed. Right place, right time as I was having this conversation right in front of my grandfather who had the right words to say "You don't need that job, I'm sure they needed you more than you need them, don't let them ruin your time away and when you get back home, God will have the job that both needs you and you need it". Talk about right on time words, because corporate never satisfied me. So as I made my way back home, I made a decision to apply for every job that was in the line of social services, and after rejection letter after rejection letter, I finally landed a job on the spot working for a local non-profit that specializes in working with teens with little to no experience. From there my career took off, there I knew I was satisfied with my career path because I never felt the urge to call out for any random reason. I was even in a car accident and still made it to work afterward because of the passion. The fire in my heart for the career path chosen not only led me on the track of social services, but also the track of entrepreneurship. None of this was easy, but thankfully I had my village to keep my encouraged, hold me up, and down, push me when I felt like giving up, or even when I gave up. Trying to have a life, hold down a career and build a brand all at the same time has been hell, but worth it for sure. Along the way, I've learned that I can't do it alone and it takes a team to make anything take off in the way it is supposed to. Even though doing it alone may work for you, bringing along the people and the right systems allowed for my business and brand to take off from the little traction that I had to now, seeing the vision come fruition. I've lost thousands of dollars on many mistakes alone by not opening my mouth and trying to figure it out on my own. I have had set back after set back due to fear and not fully believing in myself and what I am capable of. That's why it is important for me to stay in contact with those I know will keep the battery in my back charged at all times. Today, I find myself balancing a full-time job, a consulting firm focused on helping individuals become highly authentic and self-aware and assisting companies to reshape their work culture through the DISC Assessment, owner of a clothing brand called Living Blessed Apparel, photographer/videographer, and author to name a few. When starting something from the ground up, you have to be all things to your business until you find the right people and systems to put in place.
Any great local spots you'd like to shoutout?
Ahh, an itinerary, I really don't care for them, I tend to operate at the spur of the moment because when people come to ATL they already have a few things in mind that they already want to do. I love to people watch, so we would definitely hit up Centennial Park to chill, laugh, and catch up. There is always something going on at the eComplex ATL so I'm always there at an event trying to get the latest on entrepreneurship and since I'm into veganism, one of my favorite places to eat is Tasillis Raw Reality or Viva La Vegan. Hit up a concert, hike one of the local mountains. For me its whatever my guest wants to do. As long as the vibe is right, I'm down. Shoot we can take a day trip to one of the local and historical cities, kick it at the crib and have a game night. I'm a very low-key type of guy that makes the best out of wherever I am.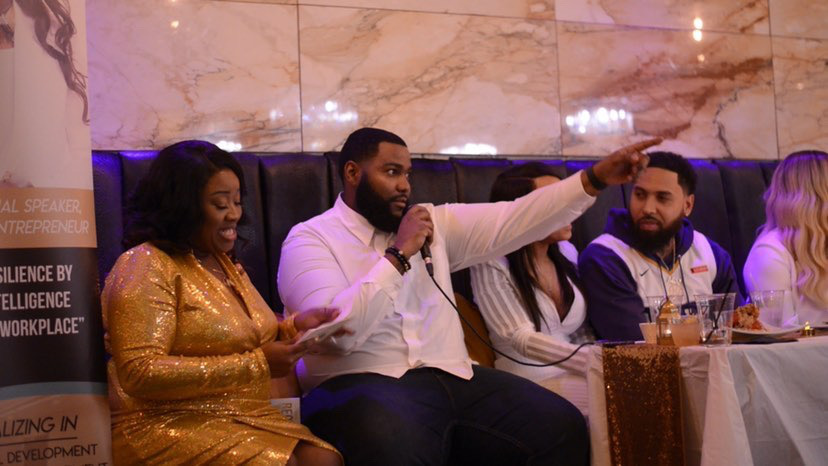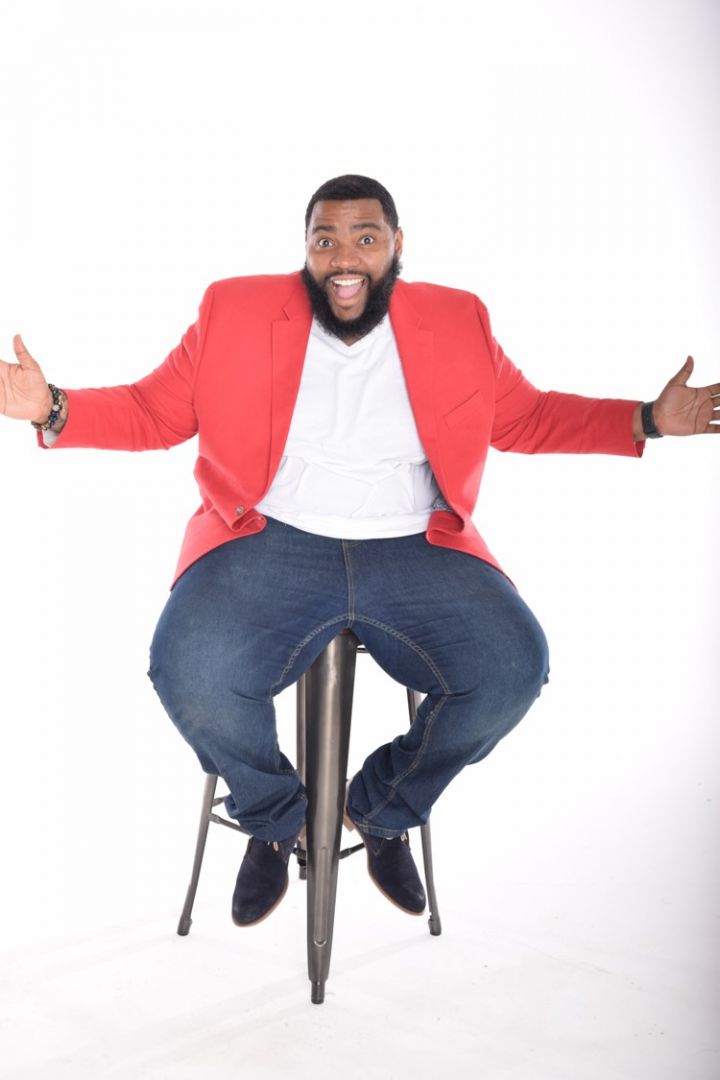 Shoutout is all about shouting out others who you feel deserve additional recognition and exposure. Who would you like to shoutout?
Man, I owe a shoutout to so many people. First and foremost, God, moms, pops, my family, Hydea Collins, David Shands, Brandon Dixon, Michelle Dixon, Jenea Bradley, Kenneth Burton, Derrick Hazelwood, Joan Merriweather, Sevon Williams, Pinique Singleton, Anthony Hezekiah, Joi Holliday, Candace Waters, Markus Malone, Jamie Tindal, O'Brien Phillips, Tyrell McQueen, Chelii Broussard, Stephen Powell, Theo Howard, Darryl and Trish Scriven, Elijah and Fatima Hill, Dr. Nkrumah Lewis, Paul Thibodaux, Eric Thomas, and the crew. man the list goes on and on. Just as it takes a village to raise a child, it takes a village to raise up an entrepreneur.
Website: www.JoevanJPalmer.com | www.IAMLivingBlessed.com
Instagram: @JoevanJPalmer | @IamLivingBlessed
Twitter: @PalmerJoevanJ
Facebook: https://www.facebook.com/JoevanJPalmer | https://www.facebook.com/IAMLIVINGBLESSED
Youtube: https://www.youtube.com/channel/UCVOT89pdIcEV5ovP7PAJyvQ
Image Credits
@HydeaCollinsPhotography & @RogersImages2020