Meet Hillary Hardin | CEO and Founder HARE by Hillary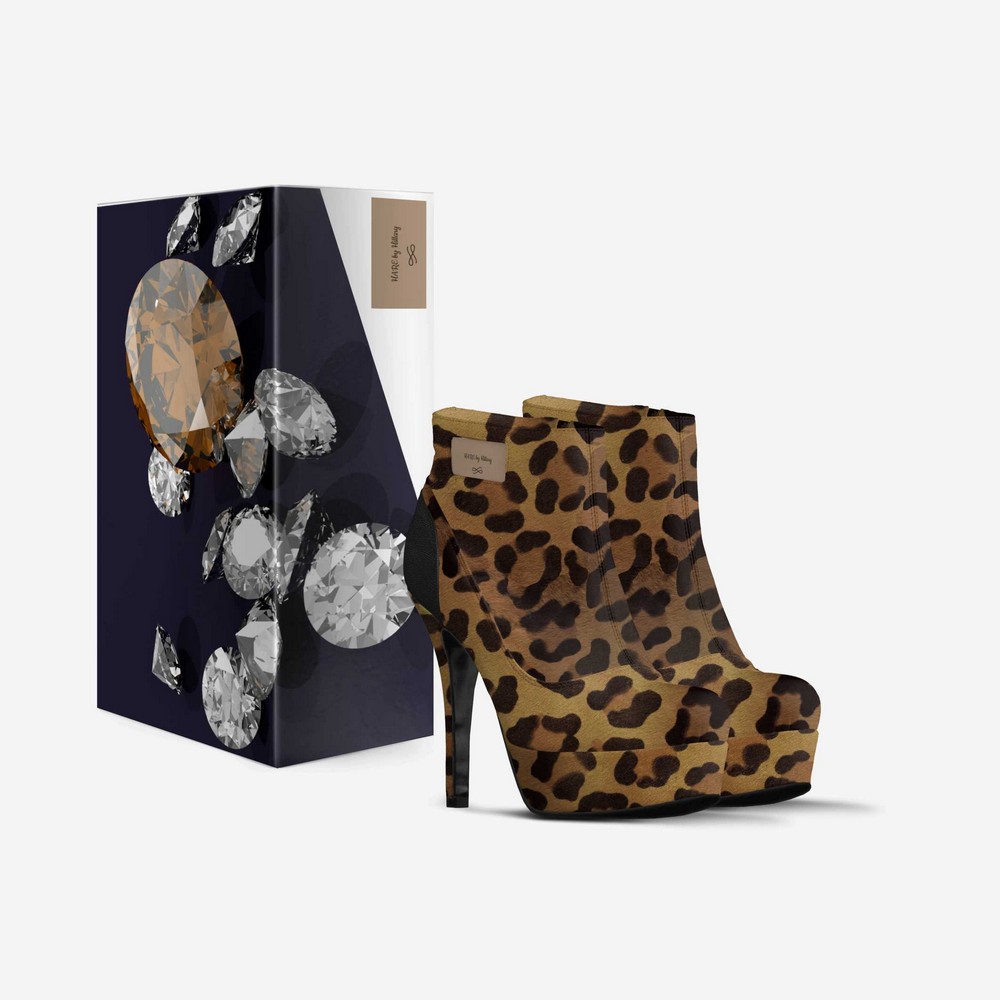 We had the good fortune of connecting with Hillary Hardin and we've shared our conversation below.
Hi Hillary, we'd love to hear more about how you thought about starting your own business?
I thought about the struggles I saw my family encounter with health. My mother's father encoutered a humbling battle with diabetes. My great-grandmother shared the same battle as he did; resulting in the amputation of limbs being removed. To see one miss the quality of life, and no longer enjoy the things they were use to; opens ones heart to push for ways to make life a lot better for them until death. When I encountered some health conditions that werer life changing, starting with Alopecia Universilias Totalis, depression, suicide stemming from domestic violence and bullying. I began to pray and seek the Lord on what His thoughts were in reference to these things. The Lord gave me His insight and it further motivated me to make a difference in many ways in advocating for others with love, compassion, and integrity. I created a for-profit for children who battled with suicide, bullying, and abuse. After encountering my own battles as a child and recognizing that you can overcome being unwanted by humanity, yet still love humanity through Jesus Christ., I did that. Even when it goes unreceived and isn't popular does not mean you stop giving love and allowing Christ to love through you.


Can you give our readers an introduction to your business? Maybe you can share a bit about what you do and what sets you apart from others?
HARE by Hillary is a health and wellness shoe line designed to help promote and raise awareness about various causes. It also is significiant for it's women's and men's line of leather designs with a special Chrisitan appeal. The significance of HARE is the heart that is placed in each design. Even with most designs not being popular, they are genuine and authentic.
Three things that set me apart from others, very forgiving. I think about what Christ did on the cross and it enables me to forgive others on the spot verses carrying what the offenses are. I refuse to live each day in unforgivenss or with hatred. Forgiveness on the spot helps to create an unconditional love even when rejection is present or constant. As I show love and kindness to some of the most hateful and unpleasant people, I face the reality daily that no matter what they chose to do, my heart is open to always forgive. Tommorrow is not promised and I refuse to live any part of that day with unforgivness in my heart. I smile and provide grace. I always say it is ok, even when someone is unkind or hurtful towards me. I don't look to be liked or popular. I live to serve Jesus with my life and display His love in my heart.
There a three lessons I have learned along the way. Lesson one, forgive on the spot. You're not promised the next few seconds, minutes, hours, days, months, or even the whole year. Carrying hatred and unforgiveness only fills you with judgment, darkness, and steals your joy. No matter what the situation is, there is room for forgiveness, no matter what the situation is.
Lesson two. love everyone. Picking and choosing isn't right. Seeing a person from the heart of God keeps your motives pure and your flesh under wraps. People have more to offer in a simple conversation than what is given from the carnal eye. The eye can make you miss what the Lord desires if you allow your carnal flesh to get in the way. Allowing love to be present with compassion is the best way to live. Lesson three is peace in the storm. Never allow peace to be moved in any situation. When storms come, be quiet. Never gather a bunch of people and never fight the wind when it roars. Manage to let the storm cease and realize that your peace belongs to you. Keeping your peace is one of the most powerful tools you can ever have in life. It leaves room for the Lord to fight and take control, when you trust Him. Treat others with the same love you desire to receive. Provide the same grace and compassion, even if they don't give it back. It is for you to continue on as light in the dark place that seem never ending. However, when it ends, you want to know that your heart is pure and Jesus is pleased because you followed what He did, every step of the way.
I want the world to know that I am flawed but forgiven. I have failed and I have been failed. Yet I find peace in knowing that no matter what those doors were before, new ones opened and God is yet in charge. My brand is about the love,life, and legacy of what foundation was planted before me. I designed shoes that were significant to my family , their struggles, and who they turned to in dark times, trying times, and uncertainty… that is Jesus. When He is all you know, you have to stay anchored in His truth,no matter what. Yes life is meant to be enjoyed, but enjoyed without hurting others, afflicting others, or doing harm to those who may never pick back up and move forward. When you have an opportunity to love and give, do just that, love, forgive, and keep peace.


If you had a friend visiting you, what are some of the local spots you'd want to take them around to?
I live outside of Manhattan. There is so much to do in the city that never sleeps. The week would begin with:
Monday:
Friedman's in Herald Square and then take the Big Bus Hop On for Sightseeing in Manhattan. Lunch would be at Royal 35 Steakhouse and then a helicopter ride for Manhattan, The Greenwich Village Sweets Food Tour, The Rockefeller Top of the Rock Observatory and then we would have dinner at
Tuesday:
Breakfast at Tic Tock off of 34th Street
Lunch at Lucy's
Dinner at Michael's
Walk the Brooklyn Bridge and visit Dumbo
Visit the Brooklyn Botanical Garden
Wednesday:
Breakfast would be homecooked breakfast
Lunch at Mangia 57th
Dinner at Ai Fiori
Go to the 9/11 Memorial and Museum
Ellis Island and the Statute of Liberty
Thursday:
Breakfast at Norma's
Lunch at The Bluebell Cafe
Dinner at RH Rooftop Resturant
Central Park Bicycle Ride
American Museum of Natural History
Uptown Sister's Bookstore
Friday
Breakfast at the Malibu Diner
Lunch at Nobu Fifty Severn
Dinner at Lido Harlem Resturant
Saturday
Breakfast at the Morning Star Cafe
Lunch at the Crab House on 55th Street
Dinner at Chez Nick
Visit and shop in Soho
Greenwich Village for the Juice Bar
Sugar Hill Children's Museum
Sunday
Worship service at Times Square Church at
Brunch at Penelope on Lexington
Schomburg Center for Research in Black Culture and look at murals in Harlem
Dinner at Slyvia's Soul Food Resturant


Shoutout is all about shouting out others who you feel deserve additional recognition and exposure. Who would you like to shoutout?
There were many people I would love to send shout-outs to. My grandmother for showing support and always desiring the best for me. She always provided her love and insight in reference to my understanding the plan that the Lord had for my life. My late father Willie Hardin, his love and mentoring on having the right understanding when it comes to serving without selfishness. Being meek has its power and knowing that humilty has its rewards. My childhood pastor, he late Supt. Elder Bernell Hoyle for seeing in me the ability to make a difference and knowing it would come into fruition. My wonderful children for their patience, strength, love, and always believing in me. Their unconidtional love and support has meant so much. Angela Rutherford-Boles for being my main cheerleader and helping me to push past my own fears. Kelvin Jones for his steadfast love and encouragement. Southwest Regional Medical Center in McComb, Mississippi for allowing me to come and speak on a tough subject.. Dr. Bernie Siegel for his unconditional love and support in my years of building a career in healthcare. Dr. Denise Atwater, Dr. Brandy Norris, and Elder Xuam Lawson and his wife Riegna Lawson, Elder Christopher and Evangelist Eva Reed, Byron Buck, Dr. Erick Ellis, Bishop Jerry L. Maynard, Valarie and Frank Murray, for your love and kindness. You stood by me and were always there if I needed to reach out to you. Your lives and what you shared blessed me to understand that no only could I make it, but I was going to make it.
Books read that insipired me from Joyce Myers, Battlefield of the Mind, A Woman of Purpose and Power by Dr. Myles Monroe.

Website: https://hare.bigcartel.com
Instagram: https://www.instagram.com/hare_by_hillary/
Linkedin: https://www.linkedin.com/in/hillary-hardin-b9199b18b
Other:
https://hillaryhardin.wordpress.com
https://favornetwork.net/Min-Hillary-Hardin.html https://whoseheartmournsme.wordpress.com/2016/02/15/overcoming-and-surviving-suicide/
Image Credits
That Werks Photography Patterson, New Jersey Christopher Sztybel
Nominate Someone:
 ShoutoutAtlanta is built on recommendations and shoutouts from the community; it's how we uncover hidden gems, so if you or someone you know deserves recognition please let us know 
here.