Meet DOMINIQUE Posey: Singer/Songwriter & Actor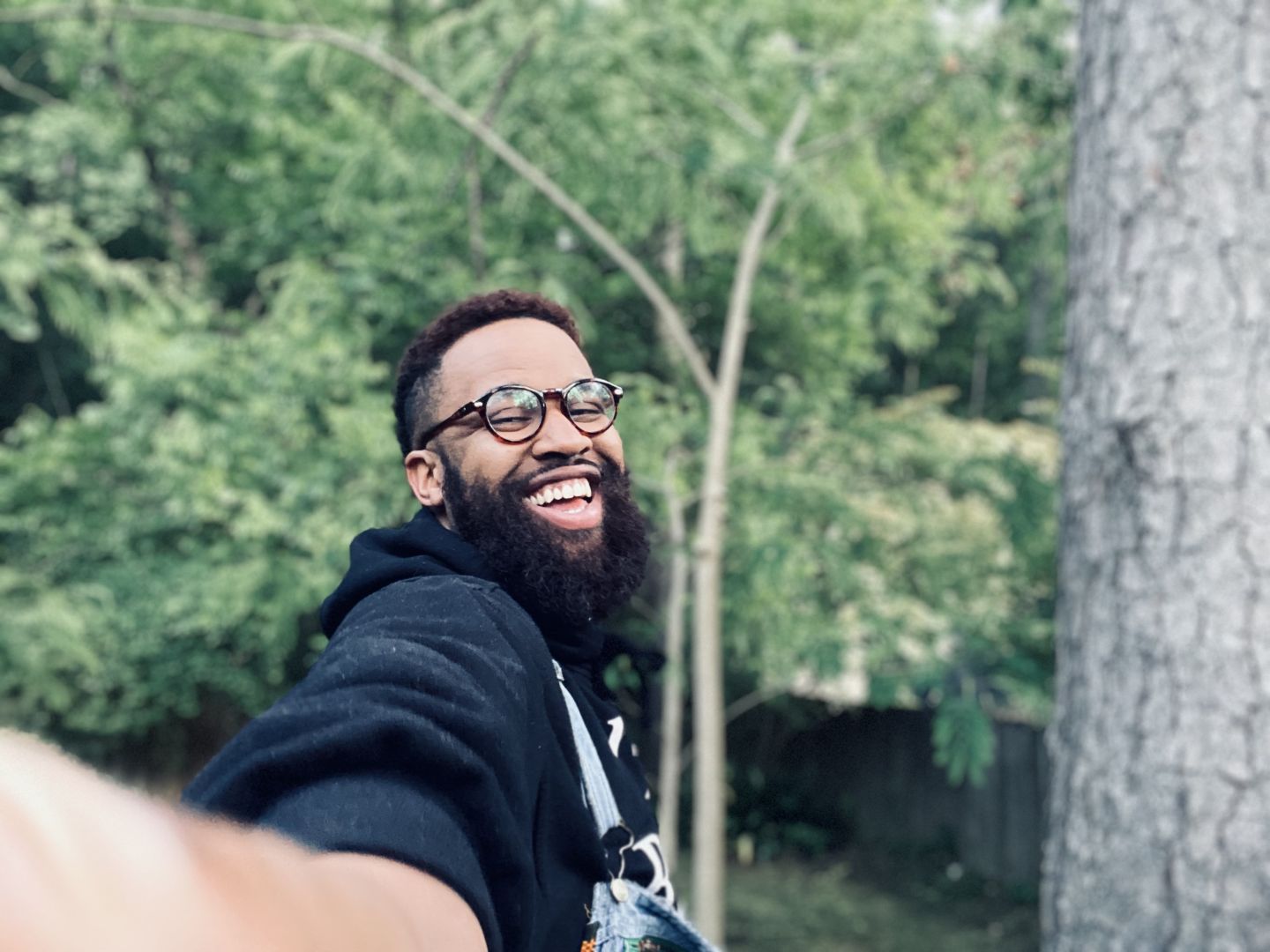 We had the good fortune of connecting with DOMINIQUE Posey (Please omit from article I don't use my last name) and we've shared our conversation below.
Hi DOMINIQUE, why did you decide to pursue a creative path?
I chose an artistic career because I'm a Creative to the core. Everything about me leans to develop, originate, and express and it's been that way all of my life. I enjoy finding ways to make people feel heard and seen.
Alright, so let's move onto what keeps you busy professionally?
My art is very honest and reflective. I try to keep it true to my own stories and experiences but I don't mind leaning on someone else's. In making my music, I try to express the purest parts of my self so that everyone can relate. As people, we have so many of the same experiences and we can struggle to explain them or get through them so I try to use my music and performances as a way to unify and create conversational space. It took and is taking a LOT of hard work to get where I am. As a full-time indie artist, every idea, every dime, every effort to progress is all me and my team of 3! Breaking into certain scenes has been difficult on our own but we overcome by finding a way or making one! Virtual shows, in-person advertisements, promoting on social media… WHATEVER IT TAKES!! That's probably the most important thing that I've learned so far is that you do whatever it takes to reach the goal and achieve the dream and get to the next level. The takeaway I want people to have from my brand and my artistry is that we're more alike than different and that we can go further together than apart if we open up to possibilities.
Any great local spots you'd like to shoutout?
Birmingham? This is tough because there are so many hidden gems! DEFINITELY have to visit a church; I go to a few(lol). Off to Pizitz Food Hall to get some pretty niche grub, Oak Mountain State Park because they have EVERYTHING out there like hiking, biking, fishing, horses… A LOT! That's a good Sunday. The rest of the week is pretty open! I'm a foodie so just make sure you hit Green Acres on the Ensley because that's the best one. Get you a buttermilk popsicle from Steel City Pops. Tuesday is for getting lit at the Platinum for Tasty Tuesdays line dancing and sippin all night! On Wednesdays with your crew, go to Black Market in 5 pts south and get the greek egg rolls, lemon pepper wings, and the well drinks are $1! Once y'all get hype, go down to Plum Bar for Open Mic and hear some DOPE talent. Yo Mama's is great for lunch/brunch and, once you're full, walk it off up the street to What's On Second to find some trinkets and weird nostalgic stuff like a whole Sega Genesis, lol. You'll wanna see a show of some sort so check out Red Mountain Theater Company or Virginia Samford Theater. The Elyton Hotel has an AMAZING rooftop and so does Vulcan! Maybe catch a movie at the Grand River Drive-In in Leeds. Perfect Note has the best live music and dinner in the city and Stardome for comedy! I"m rambling and I'm missing a lot of stuff, lol. The Civil Rights Museum, 16th. Street Baptist Church, Kelly Ingram Park, and Historic 4th Avenue will give you a great taste of the city's history. Railroad Park is a great spot to chill and see the city's growth; maybe catch the Baron's game at Region's Field… Party with Preppy Owl or go dancing at Zanzibar! SO MUCH TO DO!!! Just call me, lol. I'll get you right!
Who else deserves some credit and recognition?
Definitely! I agree! I'm always talking about her but I'd have to give a shoutout to Dr. Kay Pace specifically but to all of my choir teachers & directors throughout my time in school. Dr. Pace gave me a wider world view of music and growing as an artist. I watched her (an older lady who graduated High School early, earned her collegiate degrees, played at Carnegie Hall and had been heavily awarded for her piano skills) go back to school to earn more certifications, learning how to play new instruments and translating that knowledge to choir… She encouraged me to always try and learn more and grow.
Instagram: https://www.instagram.com/legitdominique/?hl=en
Twitter: https://twitter.com/legitdominique?lang=en
Facebook: https://www.facebook.com/LegitDominique/
Youtube: https://www.youtube.com/user/gDOMp1/featured?view_as=subscriber