Meet Curtis D. Jasper: Author-Speaker-Emotional Intelligence Educator & Human Behavior Specialist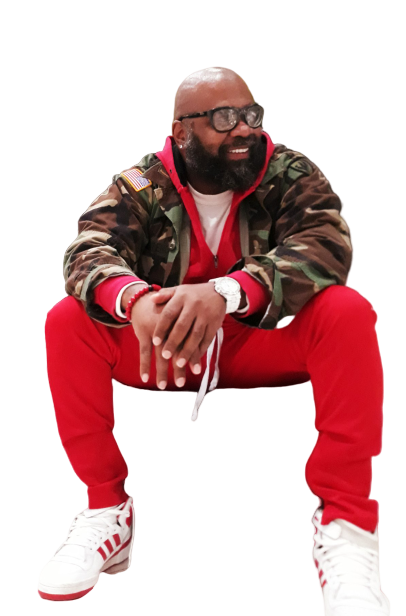 We had the good fortune of connecting with Curtis D. Jasper and we've shared our conversation below.
Hi Curtis D., how do you think about risk?
When I think about risk, what immediately comes to mind is the word courage! Overall, I think we all know that life and living is one great big risk, in and of itself. In addition, I also feel that being a risk-taker has more to do with one's courageousness and not necessarily one's ability in a particular area. I think that all of us started out as risk-takers, learning how to walk as babies. As we grew, we became conditioned to take less and less risk by one of two things. First, either our loved-ones, teachers, friends, and family members discouraged taking a risk for fear of our safety and secondly, because as our risk became harder and more costly, we lacked the ability to actually tend to our fears and feelings before, during, and definitely after taking the risk. In short, taking-risk has less to do with failing and more to do with how we feel about failing, uncertainty, disappointment, sadness, and anger surrounding said risks. Personally, I live by the old adage, "the greater the risk, the greater the reward!" I've learned to incorporate Emotional Intelligence and Literacy within this motto. As we all know, risk-taking is a part of living life and our careers. The IT Factor is knowing how to feel about our feelings surrounding risk-taking.
What should our readers know about your business?
Currently, I serve in a few different but relatable professional capacities. First, I run a private practice counseling and therapy business, I am the Executive Director of a professional development and training organization, and I serve as a consultant for several organizations as a speaker, trainer, developer, instructor and coach in the areas of culturally relevant mental health services, domestic/family violence, black men and young black men supportive services, as well as social & emotional learning best practices. I think what sets me apart from others in my field is that I come with an extensive teaching background so my overall approach is to share, teach, support, and check for understanding while building significance with my audience and clients as I did as a classroom teacher. I'm most proud of the feedback, evidence, testimonies from my clients, partners, and audience members as they graciously share how their lives have been positively impacted because of my small contribution in some way. How did I get to where I AM today? Taking LOTS of risks! Lol. Of course, it wasn't easy but learning how to manage and regulate my feelings and emotions along the way made all the difference. I overcame my challenges by learning how to support myself emotionally and mentally. I've learned too many lessons along the way to mention but what I will say is that the greatest lessons to learn is more about who you are as an individual and everything that comes with your uniqueness and individuality. I'd like the world to know less about me as an individual and more about me as a person who committed a huge portion of his own life to help others successfully, healthily, holistically, passionately, and purposefully live theirs.
Any places to eat or things to do that you can share with our readers? If they have a friend visiting town, what are some spots they could take them to?
I'd first have to do some inquiries about some of the things they enjoy or desire to do. What comes to mind, first and foremost is to carve out some uninterrupted time to sit and talk preferably outdoors at one of Atlanta's many beautiful parks and have a great meal together at again, one of Atlanta's fabulous eateries. If it was a week-long trip, I would squeeze in a couple of workouts/physical activities like hiking, bike-riding, running, bowling, etc. I'd hold off on the drinking unless there was an exquisite bottle of wine, champagne, or whiskey we just hadddd to try as part of a celebration of some sort. Atlanta is completely filled with fun, interesting, exciting people, places, and things to check out–and most people I know already have in mind the one, two, or five things they must visit, see, or experience while in the A! Lol. We'll also start there!
Who else deserves some credit and recognition?
Certainly, I'd like to dedicate this Shoutout to my partner C.F., my best friend, H.J. , my 4 beautiful, amazing, brilliant children, and my awesomely intelligent granddaughter.
Website: www.drcurtisdjasper.com www.conciergecounselingsolutions.com www.youareyourownsoulution.com
Instagram: https://www.instagram.com/iamdr.curt/
Twitter: https://twitter.com/DrCurtisDJasper
Facebook: https://www.facebook.com/Dr.CurtisDJasper
Youtube: https://www.youtube.com/channel/UCUhgO7HJKqDkmUko9_pXvMw
Image Credits
Image credits: Dr. Curtis D. Jasper- Personal Collections-Approved Photos.