Meet Coco Peila | MC, Musician, Cultural Organizer & Founder of BlackGold Movement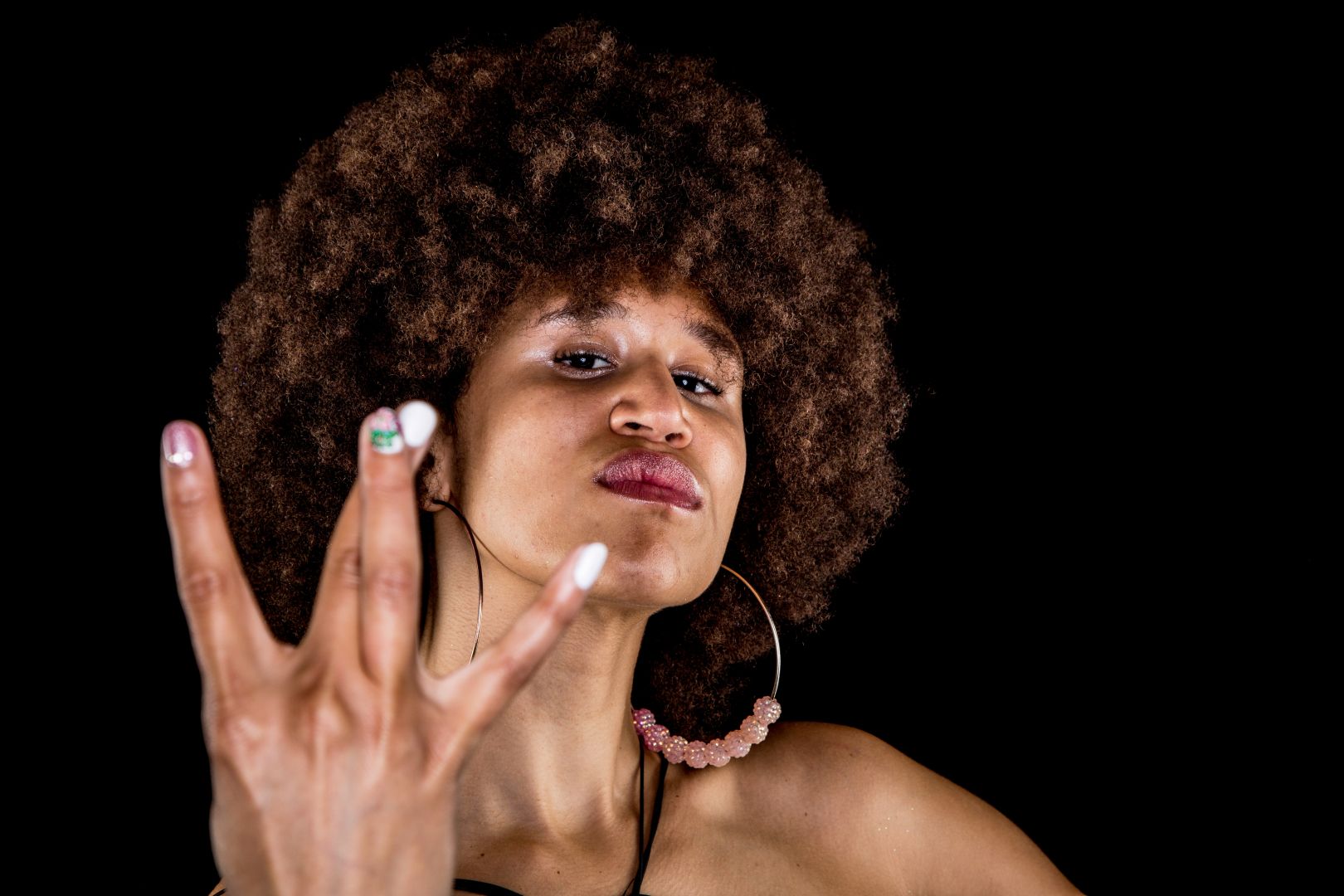 We had the good fortune of connecting with Coco Peila and we've shared our conversation below.
Hi Coco, what's the end goal, career-wise?
As corny as this might sound (I'm not a formal english writer) these are the things that I think about when I envision and end goal.
The end goal is to help transform this society into one in which no human is ever exploited, oppressed, or mistreated in any way from a place of joy, and celebration of life. I am striving for excellence and humility both in my craft and expressions as an artist and as a human being so that I can answer my calling and allow the offering I was put on Earth to give to be fully expressed. Ultimately, I want to leave this world much better than I found it, with no regrets and only the love that I was given and gave to others. I hope that my work in the world and the majority of my interactions with people create ripples of inspiration, healing, and empowerment. In particular, I would like to help end the Climate Emergency and redistribute resources from the West back to Africa so that there are no longer disparities resulting from the lasting effects of emperialism and colonization. I would really like for my work to amplify black women and girls' voices and solutions and genrate resources for them to take charge of creating the solutions needed to solve many problems that create gender inequity.
Professionally, I would like to become successful enough to collaborate and tour with major artists who have similar values and goals concerning the positive transformation of society, to have my music placed in tv and film, to generate an abundant amount of income to sustain myself, my family, my community, and the communities my music and organization serve, to master my voice as an instrument, to continue to sharpen and build my skill set as a solo artist and producer.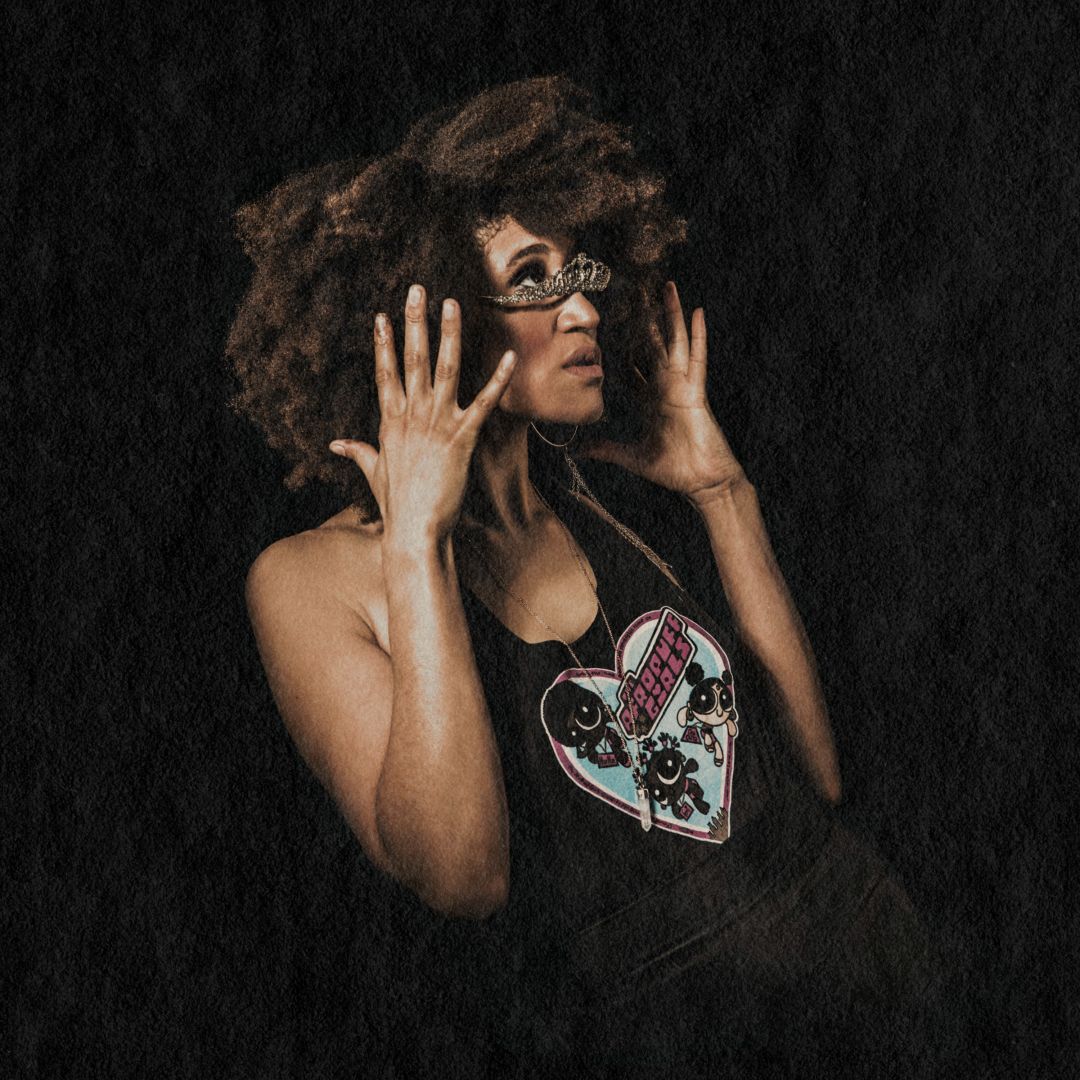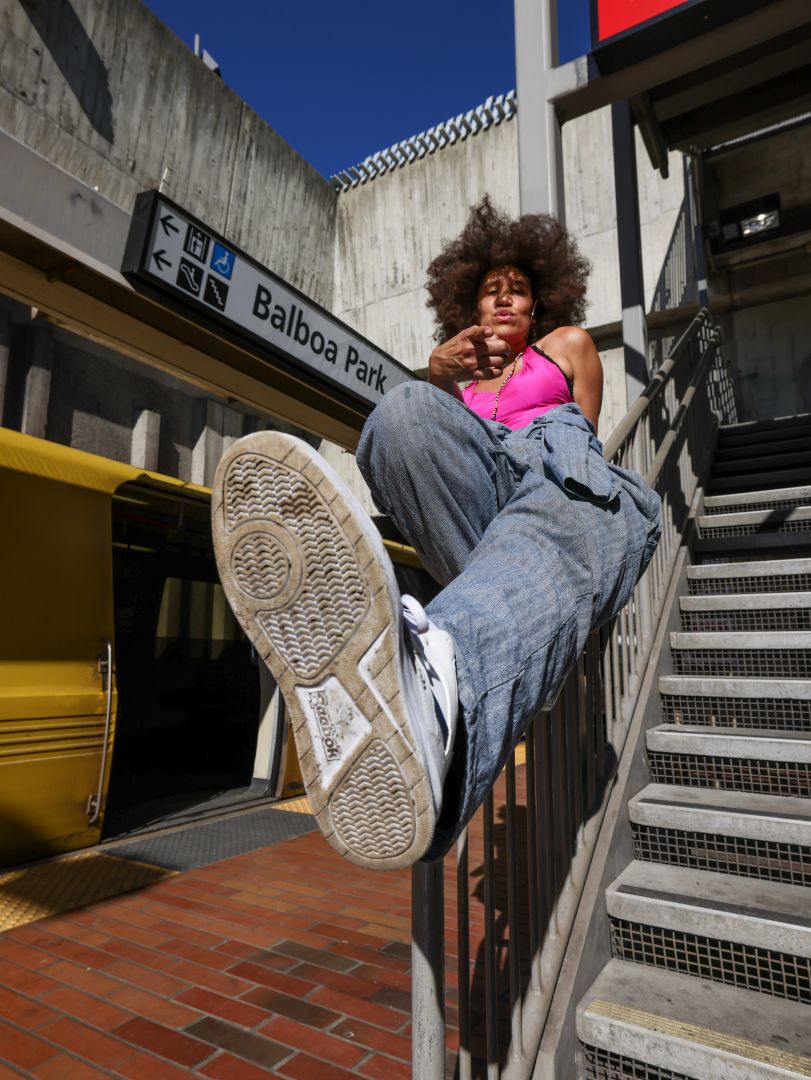 Alright, so let's move onto what keeps you busy professionally?
I am a U.S.-born, Bay Area bred Hip Hop & Alt-R&B Afro Diaspora flex. I'm an MC, vocalist, songwriter, producer, and cultural organizer that developed my sound while working in the artistic activism and anti-oppression facilitation world alongside sharpening my musical craft, including serving as Director of Hip Hop & Climate Justice at Oakland-based youth-driven Climate Justice organization Youth vs. Apocalypse, and most recently being selected to participate in Women's Earth Alliance's 2021 U.S. Grassroots Accelerator For Women Environmental Leaders.
My work centers around the liberation of all people and protection of the planet through articulating my perspectives and amplifying, uniting, and resourcing African Heritage people, particularly Women & Girls, and our communities. I am the founder of BlackGold Movement, a grassroots intersectional Black feminist Hip Hop organization whose mission is to reverse the flow of resources from the West back to Africa along the transatlantic slave trade routes through Hip Hop, Storytelling, and music of the African Diaspora. Some highlights of my work include executive producing the music for The Black Woman Is God, God Code, cypher song for the digital National Opening in 2020 and working with Variety Magazine & The African American Film Critics Association to develop & launch The Micheaux Project curriculum for African American students at LA's renowned L.A.C.E.S. academy since 2019. I have had the honor of training professionals from Billboard and Rolling Stone, along with three cohorts from Variety and The AAFCA to facilitate the three iterations of the project at L.A.C.E.S. My innovative Hip Hop & Climate Justice work with YVA has been highlighted at The Kennedy Center, in The New Yorker, as well at Stanford and Yale.
I have performed at national and international venues including The Hollywood Bowl, San Francisco Opera House, Experience Music Project (Seattle), Teatro Nacional de Guatemala, and Hope Bros (New Zealand), sharing stages with acclaimed artists and leaders Dead Prez, Talib Kweli, Zion I, J.Rocc, Ledisi, Slum Village, The Pharcyde, President Obama, and others. My music has been featured by KMEL, Yale Climate Connections, and The MoAD (Museum of the African Diaspora) and was recognized by Pulitzer prize-winning journalist Pendarvis Harshaw and on Hip Hop historian Davey D's "Artists to Watch" lists.
I built a solid foundation in audio engineering and production while studying at Full Sail University in Florida. As a student, I was awarded her first grant by Berkeley's historic La Pena Cultural Center to produce two mixtapes and release parties in the Bay Area featuring artists from the U.S. (with a focus on Bay Area Artists), The Caribbean, and New Zealand whose music encouraged exploration of the writing process, literacy, intelligence and critical thinking. I maintained her relationship with the Bay Area, returning on school breaks to curate both mixtape's subsequent release parties in Berkeley and Oakland while earning her Bachelor's degree in Recording Arts. I moved back to The Bay in 2011 after being awarded my Master's in Entertainment Business and in 2013 released a feminist Hip Hop anthem Misses Shoot Em' Down followed by several EPs which culminated in the release of the complete collection of I Still Love H.I.M. (Hip Hop In spite of Misogyny) in 2017. In 2018 I was featured on Deva Mahal's women empowerment anthem Run Deep which was highlighted by Elton John & broke 3 million streams on Spotify alone.
Last year I released 'Pretty Girls, which broke 70,000 streams on Spotify alone, launching the "Pretty Heist", an Audio-Visual media campaign that aims to redistribute the wealth and power of beauty throughout the Black Girl Magic diaspora. The song, music video, and Pretty Heist interview series were centered around Black Women & Girls' liberation and address the impacts of sexism, anti-black racism, white supremacy, and the beautification industry on our: lives, perception of ourselves and each other, relationships with one another, and access to resources. The video was featured in The Black Woman is God 2021 exhibition at SOMArts Gallery and San Francisco State.
This year I celebrated Earth Day by launching a Hip Hop & Climate Justice initiative under my new organization BlackGold Movement. The initiative began with her single "Whose World? (Red Black and Green New Deal)" and a two-cypher suite leading up to the release of Whose World? (The New Normal) a Hip Hop & Climate Justice project I produced as a part of Creative Wildfire's national call to action led by Climate Justice Alliance, New Economy Coalition, and Movement Generation. BGM recently launched its Hip Hop & Reproductive Justice initiative, #IAmJaneRoe, featuring a song & social media challenge! I'm looking forward to releasing my next EP this Summer, keep your ears to street!
Let's say your best friend was visiting the area and you wanted to show them the best time ever. Where would you take them? Give us a little itinerary – say it was a week long trip, where would you eat, drink, visit, hang out, etc.
The beauty of The Bay Area is that there are so many small towns and cities with both distinct and unified culture woven closely together. This is in no way every delicious restaurant or highlight but here are some of my favorite places.
In Berkeley
We would have to visit the homey Dnock Lemmons' stand, pick up some raw shea butter at The Ashby Flea Market in South Berkeley and eat at the "Taste of Africa" stand there while listening to the OGs going off in the drum circle. Then we would head to the Berkeley Marina to sit and watch the water, maybe throw stones in and make wishes. We'd take a walk around UC Berkeley Campus and the surrounding neighborhoods and I would show my friend how many streets in Berkeley have permanent roadblocks, and share how they were put in by the city to impede all the marches and organizing that UC Berkeley Students and Professors were doing in the 60s.
We would take a BIPOC Yoga class at "The Peoples Yoga" in Berkeley and eat Platano in Berkeley on University. At some point, we would have to hit Telegraph avenue and check out Lhasakarnac, Rasputens, and Amoeba brick-and-mortar music stores. Later that night we might go to Freight and Salvage or The UC Theatre to watch some live music. La Pena Cultural Center in Berkeley always has cool cultural events and music performances so we would check who is doing what.
In San Francisco
We'd visit the Headlands Institute in Marin and take a walk on the beach and then cross the Golden Gate Bridge in San Francisco. We would absolutely have to get tacos at La Taqueria in The Mission district. Depending ont heir ability and energy we might visit Lombard street so they could experience it's crooked curves first hand or I would show them the streets where the TV Shows "Full House" and "Monk" were filmed. If there was a musical act we both liked playing Stern Grove we would go!
In Oakland
We would have to eat at Guadalajara Restaurant in East Oakland on Fruitvale right below International. We would hit Fruitvale Station and pay our respects to Oscar Grant and MacArthur station to pay our respects to Nia Wilson. At some point we would have to swing over to "The Lower Bottoms" in West Oakland to sunbathe under the Oak trees at Little Bobby Hutton Park. If it was a sunny day K-Dub's Town Park skate park might be open and we could watch skaters of all ages doing ollies and other tricks. Then we'd walk over to Huey P. Newton Drive and see The Women of The Black Panther Party mural and visit the museum inside the building if it was open.
We would walk Lake Merrit and pass the courthouse of Oakland where The Black Panthers once stood and demonstrated, and maybe visit the Oakland Museum or Library nearby. We would walk the entire Lake at least once before plopping down on the grass, avoiding goose poop and people-watching. If we're lucky we might be able to catch Tres Mercedes selling her one-of-a-kind jewelry, sunglasses, and creations or The Oakland Mind's freestyle cypher pop-up. We would grub at Ensarro Ethiopian restaurant by the lake and possibly pass by Jordan Davis playing his full drumkit.
If my friend wanted to go dancing I would take them to either The New Parish for Reggae Gold or King of Kings or to listen to Nina Sky and DJ Lady Ryan spin at SoulLovely while MC Aima The Dreamer rocked the mic.
I don't know what events are happening at the Coliseum in Oakland now that the Warriors and Raiders left but I would at least drive by there so they could see it on our way to any of the many delicious late night Taco trucks in East Oakland.
At some point during their stay, we would have to see what was happening at the Eastside Arts Alliance and Cultural Center. If not Suya, there is usually a class or event to attend.
Honestly, the list of things to do is never-ending.
Shoutout is all about shouting out others who you feel deserve additional recognition and exposure. Who would you like to shoutout?
I want to dedicate my Shoutout to my older sister Aya de Leon! Recently we were joking and I told her that she was the Flavor Flav to my Chuck D. For those who aren't Hip Hop or Public Enemy heads, that just means that she is the world's greatest hype woman and the best hype woman a woman in Hip Hop could ever have. Aya is a brilliant black feminist writer, novelist, cultural organizer, and activist who started making a name for herself in the late 90s as a spoken word artist. I watched her hustle, grind, hop flights, speak truth to power, and take on systemic oppression in her art as a loud proud black feminist rooted in Hip Hop culture. I watched her print out chapbooks, organize events, pack healthy lunches and snacks for the road, and bring her audiences to laughter, jubilation, and tears.
Over the years she has spent countless hours sharing tips and hacks about how to navigate the industry, how to deal with sexism as a black female artist, and how to independently produce projects. I think most importantly, she has modeled how to stay true to yourself, keep a message in your art, and continue to lift your community as you ascend and your platform expands. Aya has been my most consistent and biggest cheerleader. Long before anyone believed in my voice and craft she was hyping me up.
I remember the moment I decided I was going to take myself seriously as an MC happened because of something she said to me at a Hip Hop show. Someone had invited all the "MCs and Rappers" to the stage to freestyle at the end of the night and I shrunk back into the shadows as the boys and men proudly took their rightful place on stage for their moment in the spotlight. "You should've grabbed the mic," she said "No no no, not me!" I blushed, crawling in my skin, completely horrified at the thought. Mind you, I had been writing songs and raps in my journal since I was 11 years old. "You know," she said, "The only reason they call what you do poetry and what they do rapping is because you're a girl." I was 17 and I will never forget that moment. It put a battery in my back that is still charged at 100 percent to this day.
Her belief in me has been unrelenting and I absolutely would not be who I am as an MC, artist, activist, and cultural organizer without her influence and encouragement. She also has written several incredible feminist heist and climate fiction novels and recently branched out into writing for film and television. It's only right that I end this Shouout in true Hip Hop fashion "Yo shout out to my big sis Aya de Leon, from Berkeley California, doing BIG THINGS out here in these streets. I love you Sis!
Website: www.cocopeila.com
Instagram: @cocopeila
Linkedin: Coco Peila
Twitter: @COCOPEILA
Facebook: Coco Peila
Youtube: https://www.youtube.com/cocopeila
Other: My Organization: www.BlackGoldMovement.org Twitter @blackgoldmvment Instagram @blackgoldmovement
Image Credits
Amir The Photographer Bousa Tatpaporn Amir The Photographer Odell Hussey Odell Hussey Bousa Tapaporn Amir The Photographer
Nominate Someone:
 ShoutoutAtlanta is built on recommendations and shoutouts from the community; it's how we uncover hidden gems, so if you or someone you know deserves recognition please let us know 
here.