Dialogues, lyrics, quotes & affirmations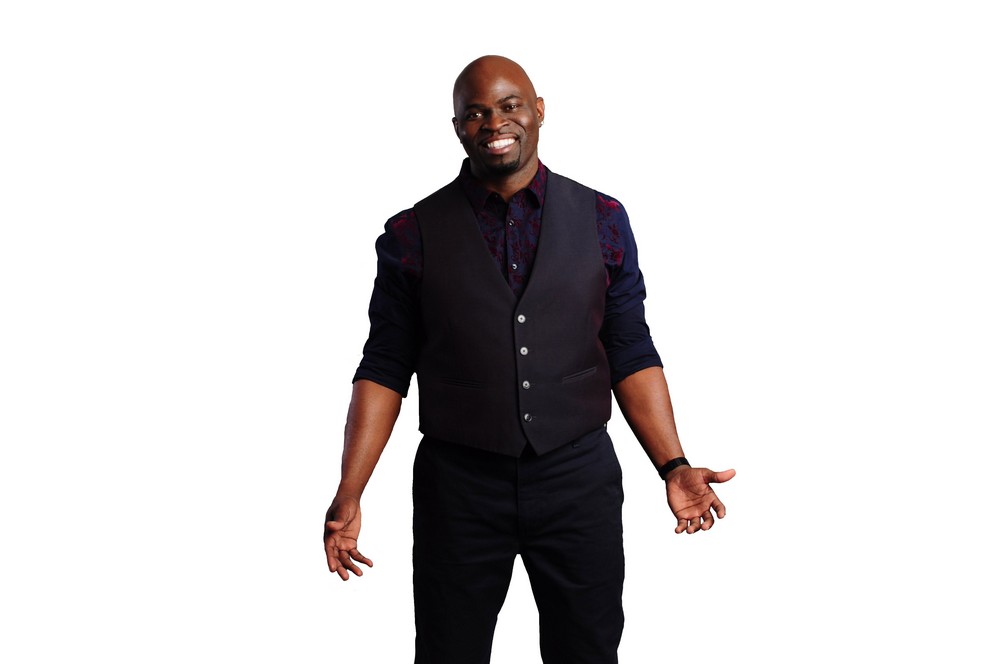 Do you have a favorite dialogue, lyric, quote or affirmation? Please share with us below.
Anna Moody | Baker

In high school, my art teacher once told me "if you love what you do, you'll never work a day in your life." I know she wasn't the first one to say this, but this was the first time it resonated with me. This phrase has motivated me to turn my passion into a career. Too many people work jobs they dread and I aspire to break this cycle. Read more>>
Lav Luv | Comedian/actor/host

Yes Dr Neil deGrasse Tyson says A great Challenge of life: Knowing enough to think you are right, not not knowing enough to know you are wrong. I simplifies human though so many of us "think" we have it all figured out when in actually you just don't know enough to know that you dont have a clue! And that is why so many people are walking around clueless. it helps me interact with people I may not agree with. It help me eliminate conflict. Read more>>
Teleigha Peavy | Jewelry Designer

My quote is my tag line "You are Covered in Every Precious Stones." This means that in the modst of everything in your life, anything you maybe going through good or bad, God have you covered. Put on his armor or tools. Read more>>
Angelica Arnold | Chemist & Creative Designer

"Even your mistakes are a masterpiece" This is something I made up when I kept making mistakes on one of my projects. I just had to push through. I needed something to uplift me because I was going to give up. While the last piece was drying I had so many ideas come to mind for the scraps. The mistakes aren't a waste, they're very useful. This affirmation doesn't just apply to my art but also to my life. There's things that look like they aren't going to go right, but when you change your perspective, every mistake is useful! Read more>>
Sway Jones | Painter, Muralist, & Graphic Designer

One of my favorite quotes that I use both in my business and personal life is "Move with Intent." I use this quote as a constant reminder to make everything I do be intention and ensure that it moves me closer to my overall goals. Whether personal or business, I believe it is essential to know what you are working towards. I question myself often "Are you moving with intent?" Asking myself this question tends to level things out and realign my path when I stray. Read more>>
Jakk Thompson | Home Economist with Influence on Culinary Arts.

Our deepest fear is not that we are inadequate. Our deepest fear is that we are powerful beyond measure. It is our light, not our darkness, that most frightens us. Your playing small does not serve the world. There is nothing enlightened about shrinking so that other people won't feel insecure around you. We are all meant to shine as children do. It's not just in some of us; it is in everyone. And as we let our own lights shine, we unconsciously give other people permission to do the same. Read more>>
Jay Vinson | Author, Educator, Empowerment Speaker, Youth/Spiritual Life Coach and CEO

Yes I have a favorite quote which I actually came up with when I launched my business. It goes like this: "Everyday of your life is a day of purpose." To me it means that everyday you are alive you have a purpose to fulfill on this earth. Although I am aware that some people may not know exactly what their purpose may be, but once they find their purpose they have to know that every single day of their life is a day of purpose. Also, what I like about it is that it motivates me daily to live life on purpose and to make an impact in someone life daily by educating, equipping, and empowering them to be all they can be daily on purpose. Read more>>
Mary Maxion | Author, Ghostwriter, Speaker & Advocate for The National Alliance on Mental Health (NAMI)

Hebrews 11:1 11 Now faith is the substance of things hoped for, the evidence of things not seen. During my time working as a Police Officer for a level one trauma hospital in Detroit, I seen so much death and destruction. My heart began to feel so heavy, and the things that I seen and became involved in started weighing on me. Also, during this time, I had began writing my mom's biography called, "Wake up 2 Forgiveness!!!" I was struggling with learning the truth behind who my father was. Mentally, physically, emotionally, spiritually, I was struggling. Read more>>