Meet Tiara Luten | Multidisciplinary Artist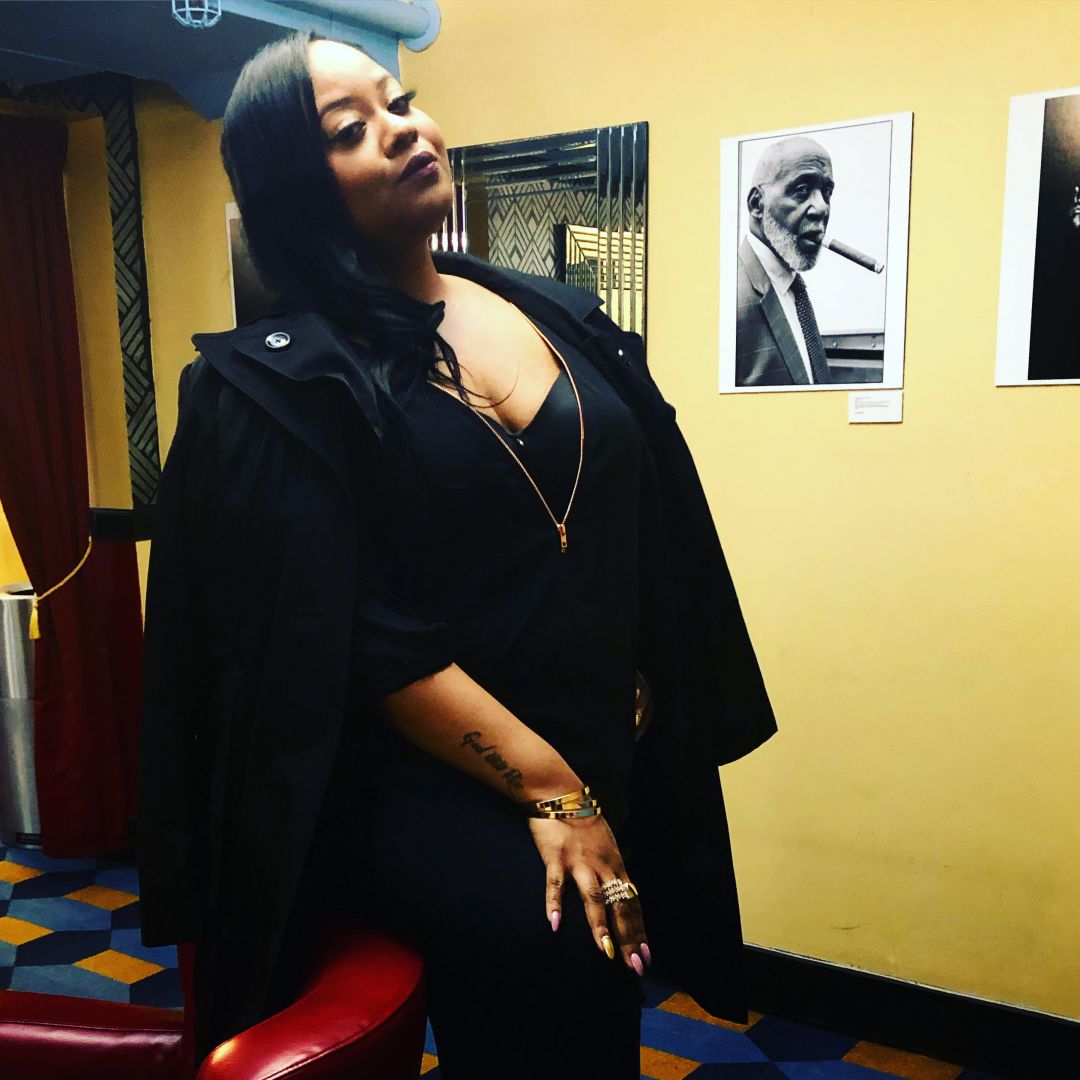 We had the good fortune of connecting with Tiara Luten and we've shared our conversation below.
Hi Tiara, have there been any changes in how you think about work-life balance?
I used to define myself by my work, art and productivity. I thought work ethic superseded relationships, family and my own personal relationship with myself. And that's just not true. This pandemic in 2020 has shifted how I see myself and others. Though we are spiritual, divine beings – we are still living a human experience. To be human means emotions, feelings, lessons, heartbreak, pain and yes, even struggle. How will we learn and grow if we are too afraid to feel? Working too much distracts us from everything it means to be human. So now, I don't even seek a balance between the two — I come first. My needs, my emotions, my life. I am a woman before I am an artist, and I am a human being. If I need to take a day or a week to rest, then I will. If I need to take a hiatus from working to focus on my mental health, then I will. If I need to just focus on self-care as a Black woman in America, then baby — I will! Because my heart and soul is worth more than any job or project. I value my mind and the minds of others. I value real relationships rooted in honesty and love. The only balance I desire is the one within myself. If I am balanced, then I work better. I love better. I can see and hear the people around me much better. We were never meant to be work mules and work-aholics. We were meant to live, breathe and be free. You do not have to earn rest.
Alright, so let's move onto what keeps you busy professionally?
I am a multidisciplinary artist that blends together cinema, creative writing and fine art. I want people to know that choosing to be an artist can very hard, but having multiple disciplines is very challenging. There are times when I feel stretched too thin. There are many times when I feel as though I can't give 100% to one area because I'm busy trying to build something else in another. I am learning to be gentle with myself. I chose to navigate these waters and learning to be captain of my own ship is not easy, but very much worth it. I do have moments where I breakdown or feel like giving up. I'm never one to be dishonest about the journey. This is hard. But I'm thankful to have a supportive tribe of loved ones and creatives around me to uplift me and push me to keep going. I recently graduated with a second Masters degree in Creative Writing and I'm currently finishing up my first young adult novel. I'm also building a solid body of work in film and received my first "Best Director" nomination. I'm noticing steady progress in my artwork and I have a clear vision of where I'm headed. My typical week is writing after work and finishing up revisions on my first manuscript. I've studied writing extensively throughout the years, including writing residencies in the UK for two consecutive years through Fairleigh Dickinson University. Writing means so much to me. Long after I'm gone, I want my words to take on a life of their own. I write fantasy and sci-fi, and I hope my book will bring comfort to little girls around the world who feel like outsiders and don't quite fit in. I was that girl. I'm writing the story that would have helped me when I was a kid. It's almost finished and I'm excited to see it on a bookshelf at Barnes & Noble one day. But my heart's dream is to see it adapted to film on the big screen. That would be amazing! I tend to take breaks between writing and do some painting to ease my mind and anxiety. I'm currently working on an abstract piece of a female R&B singer. It's an iconic moment from her recent music video. I'm excited to see how it turns out. It's a work in progress, but also a study. I just did an interview Q&A for a short film project and also finished editing some pieces. It feels good to look at a body of work and see your progress through the years. I've been a filmmaker for 12 years and I started out doing music videos. So to receive a "Best Director" nomination from the Atlanta Women's Film Festival is beyond my wildest dreams. It lets me know I'm on the right path. My next focus is putting all these pieces together and presenting myself to the world. Right now, I'm just working and gathering and polishing. My life is a cycle of transformations and every time, I get better and better. It's my own personal "butterfly" effect. So my next level of creativity is learning to maintain and hold the vision. I love art, academics, cinema, prose, femininity, traveling, learning, culture, music and love. I will get to where I need to be. I want people to know that some of the greatest contributions to art starts within. The more I grow in self-love, self-awareness, self-regulation and self-forgiveness, the more I pour that into my work. The more empathy I have for other artists who are struggling with mental health, trauma or just life in general. Especially women creatives. I'm working on creating a space for women artists to just be themselves. And it doesn't need to always be "pretty." Artistry can also be messy, tragic and full of pain. We need spaces where we can be ourselves – imperfect. And be surrounded by people who understand that we all need gentleness and understanding. I call it Hathora House and all women are welcome. After everything that is happening in our country, we need each other more than ever. We need real love. When I die, I want people to know how much I worked to heal myself. I want my work to be a reflection of freedom and peace and love. I'm still learning what all those things mean, but I hope to contribute something to this world that is meaningful. That will help others define those things for themselves.
If you had a friend visiting you, what are some of the local spots you'd want to take them around to?
As much as this city drives me crazy, I love it. Forever I Love Atlanta! I came to this city in 1996 and went to Stone Mountain Middle School and Riverdale High School. So it's a blend of exploring "Old Atlanta" and then being right on the cusp with the millennials. A full week of Atlanta has to be classy, bougie, ratchet. Let's take a drive on Old National and let the windows down. Car concerts and fresh air is the perfect combination! We gotta play some Pastor Troy, Lil' Jon, The Clipse, Usher, Destiny's Child, KP & Envy, and Ying Yang Twins. And if you're really down, we can play some "Blackberry Molasses" by Mista. Let's go to Southlake Mall and buy some shoes, then catch a movie at AMC Southlake. After Covid, going to the movies will never feel the same. So we have to just live in the moment and bring back all those memories. After a day of rest and recovery, we should hop towards the city and visit Ponce City Market on Wednesday. I love the energy! There's this place called Biltong Bar that I love. A friend and I just went there recently. Some charcuterie and drinks for lunch is a must. Lots of shopping and good times. Then maybe later that night, we'll hit Loca Luna for some vibes, tapas and music. The next day, it's imperative that we do the High Museum and pick up some prints at the gift shop to frame. Then head over to Lenox Mall and Phipps. Browsing and shopping and sipping is so fun. I love to people-watch. Our city has such a beautiful melting pot of cultures. So it's great to just laugh with friends and be amongst the people. It's kind of hard with social distancing, but we can make it work and still stay healthy. As a Black woman creative, my ancestors worked too hard for me not to enjoy my life. Life is way too short. Safe practices, but still living! Ending the day at True Food Kitchen with some healthy greens and a spritzer is necessary. The food is seasonal and so fresh. I think relaxation is so important as a creative. So, Friday is a great day to sleep in, paint together, dialogue and meditate. I love cooking. So, I'd do one of my favorite brunch dishes for my friends – maybe shrimp and grits with my favorite kale salad. Then, later that night we'll hit up Tassili's for some healthy raw food. You absolutely cannot come to Atlanta without having Tassili's. It's a must! Saturday is a great day to get away from the city for a bit and see the country. Southern Belle Farm and Callaway Gardens are two of my favorites. It's important to connect with nature. After a full day of sightseeing, winding down in the city would be fun. Some drinks at The Vortex or Apres Diem would be nice. If we happen to make it to Sunday, then brunch at Tupelo Honey. I just went there the other week and oh my gosh! It's amazing. After brunch, we've got to hit up my favorite spot – Phoenix & Dragon to buy some crystals, sage, incense and candles. I think that would end the week well! Tasty libations, fun shopping, fresh air, healthy food, fun memories and then lastly, some really good energy.
The Shoutout series is all about recognizing that our success and where we are in life is at least somewhat thanks to the efforts, support, mentorship, love and encouragement of others. So is there someone that you want to dedicate your shoutout to?
My brother, Shawn Thompson, passed away on June 27, 2018. I walked into the room 15 minutes after he passed away. His body was still warm and his eyes were half opened. He looked as though he was sleeping and I could still feel his presence in the room. I felt as though he were happy that my mom and I showed up. He didn't want us to see his last breath. That moment changed my life and the way I view death. It opened up my mind's "eye" to the relationships around me. It made me question myself. My brother helped me to go within and be honest with myself about not only my relationship to him, but also my relationship to compassion, self-love and empathy. My brother died from heart failure. Heart disease is one of the leading causes of death. People are literally dying from broken hearts. Besides the physical aspects of nutrition, deterioration, disease and illness – there is a spiritual component that often gets overlooked. When he passed away, I began to think about his life, his traumas, his childhood pain and his mistakes. And instead of judging him, I began to feel more compassion. I began to understand why he made the choices he did and I did so without justifying his poor choices. I just simply decided to love him unconditionally. My brother visited me in my dreams three times since his death. And each dream was profound and proved to me that the Spirit realm is real. I have learned to love him more in his death than when he was alive and I feel that we tend to do this alot. People deserve their flowers while they are here. People are worthy of empathy and forgiveness — none of us are perfect. People need love and yes, even attention. People need to be held and told they are beautiful. People need to be validated and also learn how to validate themselves. All these things we learn in school, but no one taught us self-love. My brother's death taught me that the greatest masterpiece I can create is love between myself and others. And to do that, I must first learn to fully accept myself. It takes work. I want to shoutout my brother who longed to be an artist and musician. He wanted to be "somebody." And my prayers are that he discovers that he already was someone way before he even came here to Earth. To me, he is a superstar and I pray that his travels on the otherside lead him to his destiny. I appreciate and love him. Eternally.
Instagram: @hathorahouse @tiaraluten
Other: Vimeo.com/hathorahouse
Image Credits
Photos by Tiara Luten except quote credited to @thefemalewarhol
Nominate Someone:
ShoutoutAtlanta is built on recommendations and shoutouts from the community; it's how we uncover hidden gems, so if you or someone you know deserves recognition please let us know
here.