Meet Kennedy Lucas | Founder Of Swanky 93.3 Radio Stations & Emory 94.6 Radio Stations
We had the good fortune of connecting with Kennedy Lucas and we've shared our conversation below.
Hi Kennedy, how did you come up with the idea for your business?
As we ran our media business for 12 years. we wanted to think of ways to branch out into the radio space. we thought that that is the market for production and streaming services.we open six subsidiary film/animation studios to grow our media. We recently just bought another new studio. " "Moonlight Pictures" & "RAW Pictures" and our new network "Channel Space"-a streaming broadcast service that talks all about unfiltered stories about life itself. "Horizon Pictures", "Millennium Studios", "FX Studios Of Atlanta", "Dream World Entertainment" were also beacons of success. These studios today work on our TV/Stream Style series and films for development. FX Studios, in particular, runs our two news/broadcast channels for audio platforms. These news station of "SNN" which stands for "Swanky News Network" were an excellent idea for cash flows and streaming monetizations. We have also patient the Emory radio station under the Emory University systems. This was the start of the build for Swanky 93.3 Radio & Emory 94.6 Radio stations here in Atlanta.We also launch this year our very own streaming service to host our shows, and other films. When we think of streaming, we often think "Netflix" or HBO Max." Under my CEO plan, we develop "Streamex" Our official TV Series broadcast service for the public. Back In 2018, we needed to start merchandising our brand so that's why we started designing our very own shoe line "Minimal Black" and it became a very successful profit return as well. our shoe line embody the spiritual senses of our black community culture. "Radio for the future" was a fun book to write and to called myself an author was a humbling experience but after graduating with a Bachelor's Degree in Business Administration and marketing, We launch our marketing/consulting division to gain our clients and to help scale their businesses. "Kennedy Lucas & Associates" have boomed with over 100 clients and we had a great overhead in sales financially. My empire is still growing to great heights today.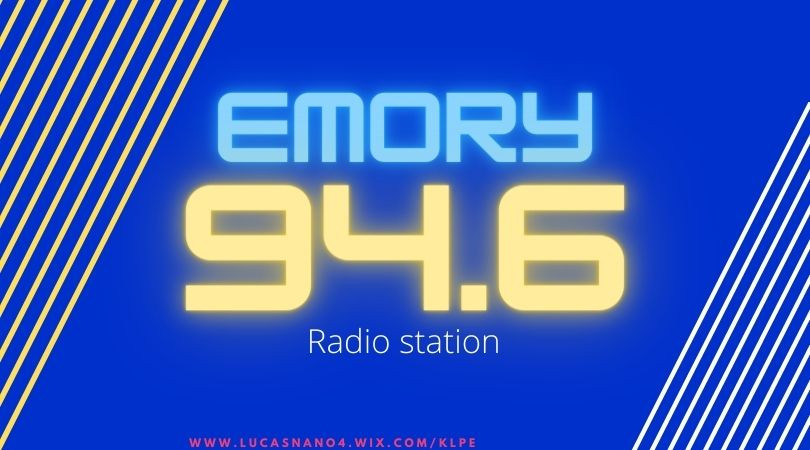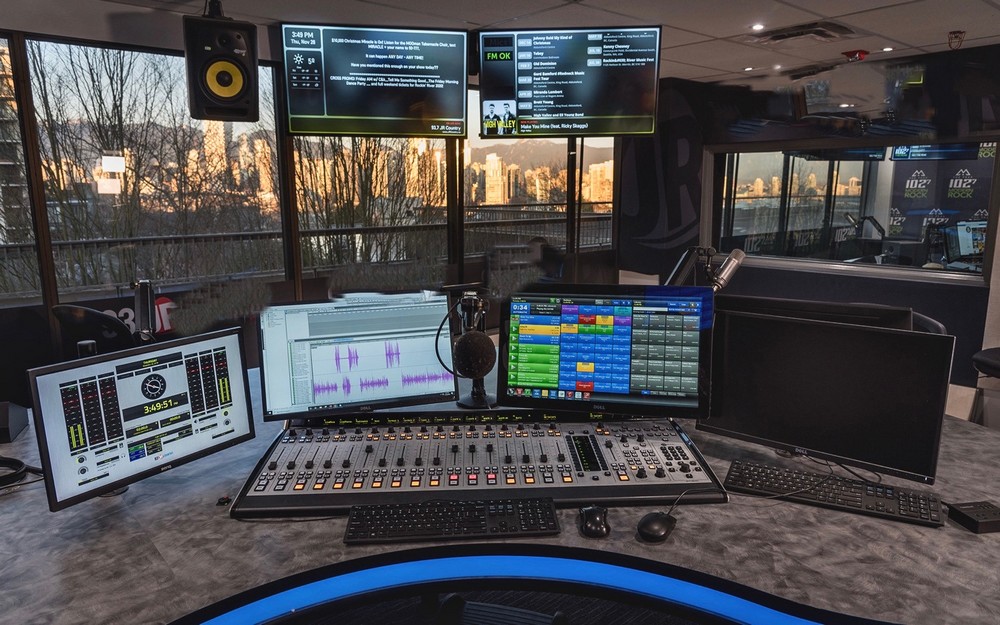 Alright, so for those in our community who might not be familiar with your business, can you tell us more?
For Our radio stations. of Swanky 93.3 & Emory 94.6. We wanted to create a new way to not only bring back radio in the world but to also thrive in the podcast space. Our stations concept was build on the idea of streaming good Quality shows for our fans. we have three big shows on our network. K.L.P Aftermath Is a show hosted by me, Kennedy Lucas. This is a podcast show where I come into the studio to talk about current events, tech news, hiphop news, sports, and so much more. VOX TV Channel is a newer show we have started. this concept was to bring back Entertainment, news, politics, and music into the form of television. We have saw many great investment returns within the stations and we know that our business plans are working.We also do exclusive shows like K.L.P Tonight and K.L.P Unboxing videos for our audiences.FX Studios, in particular, runs our two news/broadcast channels for audio platforms. These news station of "SNN" which stands for "Swanky News Network" were an excellent idea for cash flows and streaming monetizations. We have also patient the Emory radio station under the Emory University systems. 2018 was the start of our music record division. We've made so many tracks and records to stream on Spotify, IHeart Radio, Itunes, Pandora, Amazon Music, Audible and more. Our record label Swanky Records™ focused more on RnB, EDM, and even soul. We then thought about our radio shows & podcasts.the online radio station for yachting enthusiasts. Rhea is passionate about yachting and wanted to create a radio station to give a voice to the worldwide crew in the Yachting Industry. in the beginning we studied that Radio broadcasting is transmission of audio (sound), sometimes with related metadata, by radio waves intended to reach a wide audience. In terrestrial radio broadcasting the radio waves are broadcast by a land-based radio station, while in satellite radio the radio waves are broadcast by a satellite in Earth orbit. To receive the content the listener must have a broadcast radio receiver (radio). Stations are often affiliated with a radio network which provides content in a common radio format, either in broadcast syndication or simulcast or both. Radio stations broadcast with several different types of modulation: AM radio stations transmit in AM (amplitude modulation), FM radio stations transmit in FM (frequency modulation), which are older analog audio standards, while newer digital radio stations transmit in several digital audio standards: DAB (digital audio broadcasting), HD radio, DRM (Digital Radio Mondiale). Television broadcasting is a separate service which also uses radio frequencies to broadcast television (video) signals. For our international markets,Broadcasters in one country have several reasons to reach out to an audience in other countries. Commercial broadcasters may simply see a business opportunity to sell advertising or subscriptions to a broader audience. This is more efficient than broadcasting to a single country, because domestic entertainment programs and information gathered by domestic news staff can be cheaply repackaged for non-domestic audiences. That is why we form the stations for success within the K.L.P Entertainment Branch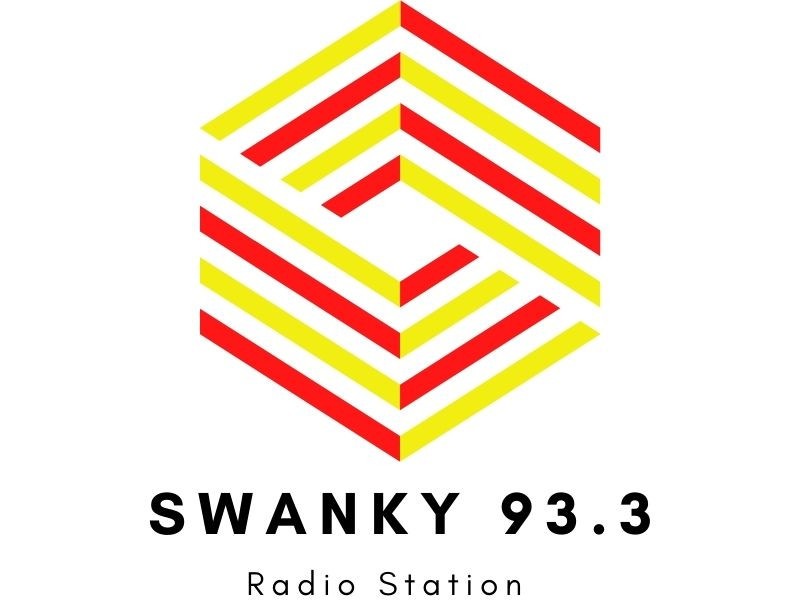 If you had a friend visiting you, what are some of the local spots you'd want to take them around to?
I think the one place I would go is the HIGH Museum of Arts in Atlanta. I am a firm believer in education and understanding art history. Especially in the Black owned or Black culture exhibit at the museum. I would show them of where our ancestors came from, what was there culture like, and to embrace that this was our Brothers & Sisters. I am a huge fan of the korean culture as well. for foos, I would go to a Korean BBQ spot. the food is just that good. this next place i have not been yet but will go and to meet this successful black director, Tyler Perry Studios. One man, one historically black American to own over many acres of land to built it into a film studio. bigger than Warner Bros.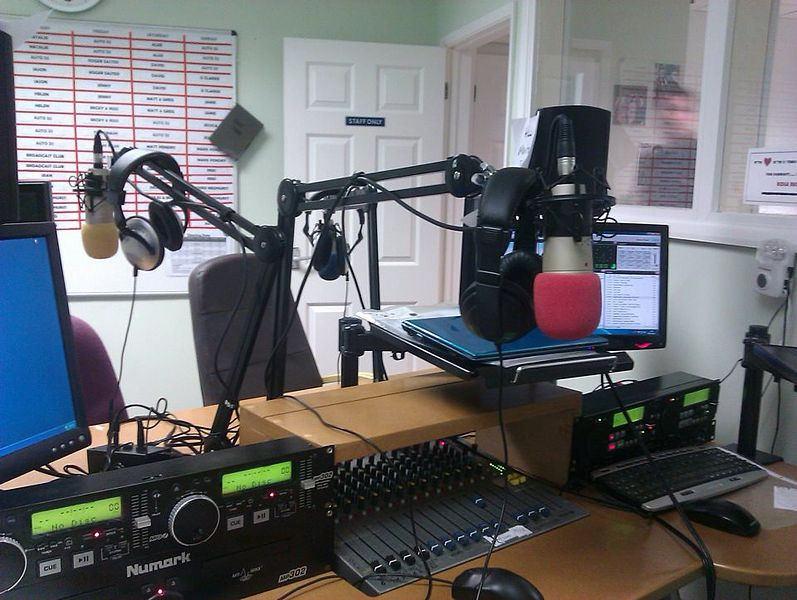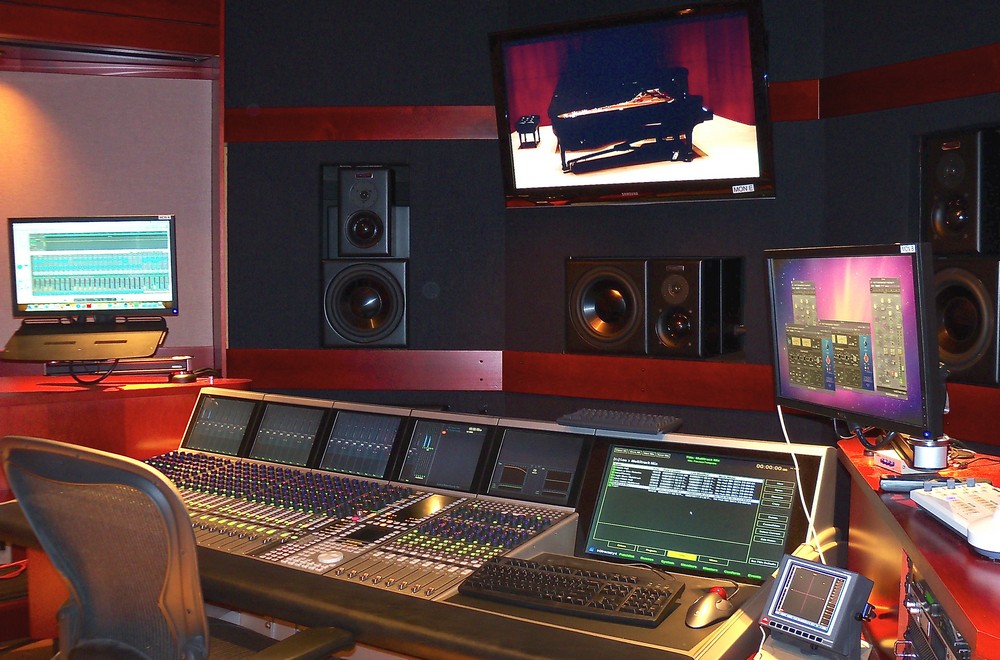 Shoutout is all about shouting out others who you feel deserve additional recognition and exposure. Who would you like to shoutout?
Since this is about our radio stations. I want to shout out all the radio platforms out there for allow me stream my content. platforms like Spotify, Amazon Music,Audible, IHeart Radio, iTunes, Apple Podcast, Castbox.fm, Anchor.fm and so much mire under the K.L.P Entertainment Branch.I want to first shout out my fantastic five. aka my brothers and sisters. I have two brothers & two sisters. Alex, Kendria, DeAmber, & Ryan. Fam, We have been through it ALL!!!. But its our family devoted in the media space that keeps us going. Alex, I love you big bro. I am really really really happy to see you living out your plans as an hit Actor. Your role as Brian Bum Lee in ABC's the wonder years is just the beginning for greatness. From us playing video games together as kids, as we get older and hustling for the bag. Kendria, you have inspired me to stay true and think about ways you can creatively write to tell a great story. Your heart fills with gold and plans for the future. DeAmber, You have showed me ways to make money, and to help us grown up to young men. Your advise, wisdom,& courage has inspired me so much even through my darkest days. Also thank you for showing me ways to manifest my fortunes. Ryan, What can i say brother. YOU ARE MY FREAKING BEST FRIEND. we played together, Drove Together, Went to high school together, Struggle in College together, and YES even worked in jobs together. WE DID EVERYTHING together. but that's what we do to prepared for the ultimate promise land together. With your ever growing modeling career, you inspired me to capture models with my Photography. NEXT, Schelle Purcell. You have inspired me as a young director with movies to never give up on a dream. After we had worked together in our upcoming film for Amazon Prime Video & Tubi TV. "Two Wrongs 2" I was always ready to help bring a shine to your projects. NEXT. My Mafia Squad aka my friend circle. Now we had many people within our circle but i have to highlight some key folks that we've travelled together, hung out together, and even went through some other things together. Muttsie, Connor, David, Phil, Keshon, Yus, Naima, Porsha, Jessica and some other friends on my brother ryan's side, Harmony,Braxton,Shaheem. ALONG SIDE with my RA Family, That family is huge with 40 plus people. I LOVE YOU ALL. Next would be my late grandmother "Barbara Ann Morris'. grandma I love you so much,ill always be your sweetie pie and I truly wish we have had more time before your passing this past may. NEXT Matthew Mahony & The Mahony Family.While I worked on sports broadcast and production for the athletic department of GGC, Becoming Producer, Director, and even the first president of "Grizzlies Digital Network." Matthew Mahony was one person that believes in my success and ambition. Mahony was the video coordinator for GDN of GGC Athletics and he saw me grow from different stages of sports production. I have work with him for five years and its been a journey. To travel to Denver, Colorado, down to Orange Beach, Alabama, has been one hell of a ride. And of course big one for Shout Out Atlanta. Thank you for helping spread my voice & my story to the masses of our creative world
Website: http://www.lucasnano4.wix.com/klpe
Instagram: @kennedylucasklp
Linkedin: https://www.linkedin.com/in/kennedy-lucas-patterson-2a907080/
Twitter: https://twitter.com/kennedy_lucas3
Facebook: https://m.facebook.com/pages/category/Entertainment-Website/KLP-Entertainment-978435198969933/
Youtube: https://www.youtube.com/channel/UCPKJMkXl03E3ZAzGe2IeEaw?app=desktop
Image Credits
K.L.P Photography
Nominate Someone:
 ShoutoutAtlanta is built on recommendations and shoutouts from the community; it's how we uncover hidden gems, so if you or someone you know deserves recognition please let us know 
here.